"How much Ang Bao money did you receive?" – Is usually the first topic that comes to mind when we meet our cousins and friends after a hectic day of visiting.
For some of us, it might have been a while since we received our last Ang Bao.
We sure are fond of those days.  
We love receiving Ang Baos from family, relatives and elders because they are given as a token of appreciation and well wishes. The other primary reason (let's not kid ourselves) is that we love the money we receive.
While we count the Ang Baos we receive to the dollar, we often forget about something that is worth way more – The value of our car.   
By doing some planning and considering your selling options, you could potentially get a few thousand dollars more compared to a typical trade-in – It could be your biggest Ang Bao yet.
Here are 4 ways to get your bonus Ang Bao this Lunar New Year!
1. Plan the sale of your car in advance – Sell it to a private buyer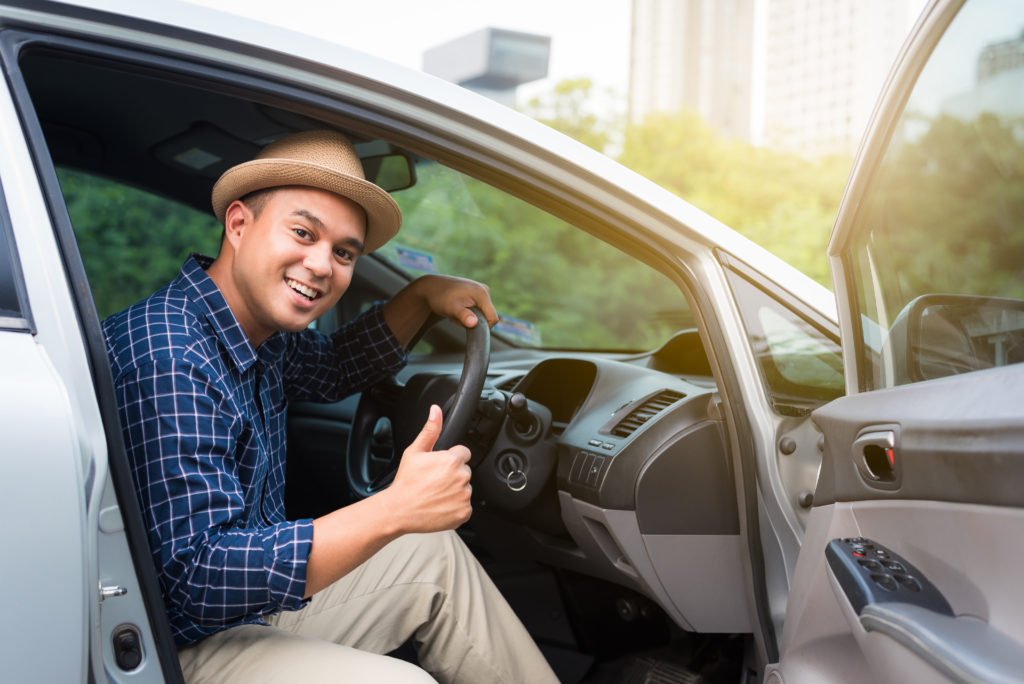 If you plan to swap out of your old car while incurring minimal losses, you should consider selling your car to a private buyer. This method usually allows the seller to obtain the highest possible price for his/her used car.
With no middleman involved, this cuts out dealer margin, allowing both parties to find a comfortable compromise in terms of price.
There are, however, three caveats to consider:
1) You need to know how to value your car and price it attractively.
2) Finding the right buyer can be time-consuming
3) It requires a lot of effort to coordinate the test drives, negotiations and paperwork.  
Pricing – The process of valuing your car can be complex. We have to factor the car's make and model, year, mileage, accident history, and in-car equipment.
Check out multiple sites and online listings to get a good sense of your car's market value.
Be sure to search for listings with similar mileage, make, model, COE left and car year.
Typically, you might have to reduce the price of your car slightly as compared to dealers' listings. This is because a car dealer provides a buyer with more assurance – Should any issues arise in the vehicle, the buyer is usually covered by warranty provided by the dealers.
In comparison, your prospective buyer technically has less of a guarantee when buying from a private party. Therefore, it is riskier to buy from you – A slight price reduction will compensate for the added risk.
In addition to risk, both parties face paperwork hassles – Sale agreements, LTA applications and loan applications/settlements.
Time – To create an attractive listing, you need to price your car attractively along with quality photographs. Both processes can take up a lot of time and effort.

It's important to note that even with good pricing and the best photographs, it might take months to find a buyer. Additionally, you might have to deal with people who aren't serious buyers – people with no intention of buying or offers way below your expectation.
Sometimes, you might not get an offer at all.  
Nevertheless, since it costs close to nothing for a decent chance of getting a few thousand dollars more, why not give it a shot?
By planning the sale of your car in advance, it gives you the luxury of time to wait out, receive decent offers and sell your vehicle at a price you're happy with.
2. Selling to a used car dealer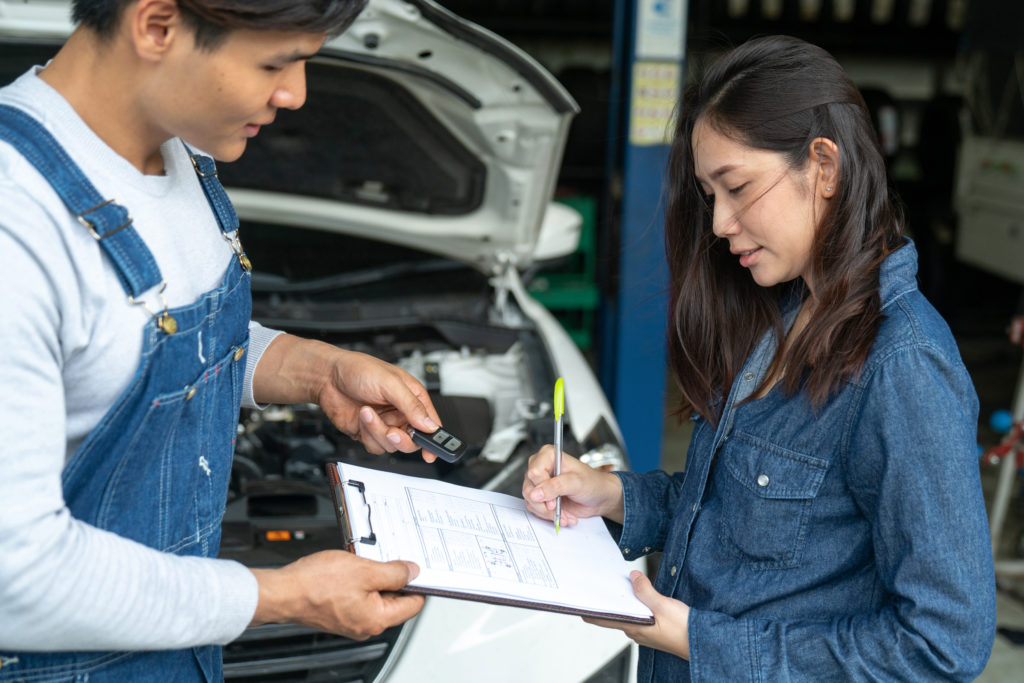 If you want to sell your car quickly without dealing with the complexities of paperwork, used car dealers are a good way of doing so. Dealers act as the middleman, connecting buyers to sellers and facilitating paperwork and financing settlements.
Most importantly, once an agreement is made, payments are made to you very quickly.  
You don't have to worry about the opportunity cost or downtime in selling the car on your own.
To ensure that you get the most out of your car, get quotes from multiple car dealers and compare the quotes you receive. It might require some extra effort but, you could potentially bag an additional couple of hundreds – a handsome Ang Bao indeed.
3. Consigning your vehicle
Consigning your car to a dealer would likely fetch you a higher price compared to trade-ins or selling to a used-car dealer. Your target price should sit between the price you get for selling to a private party and a used-car dealer.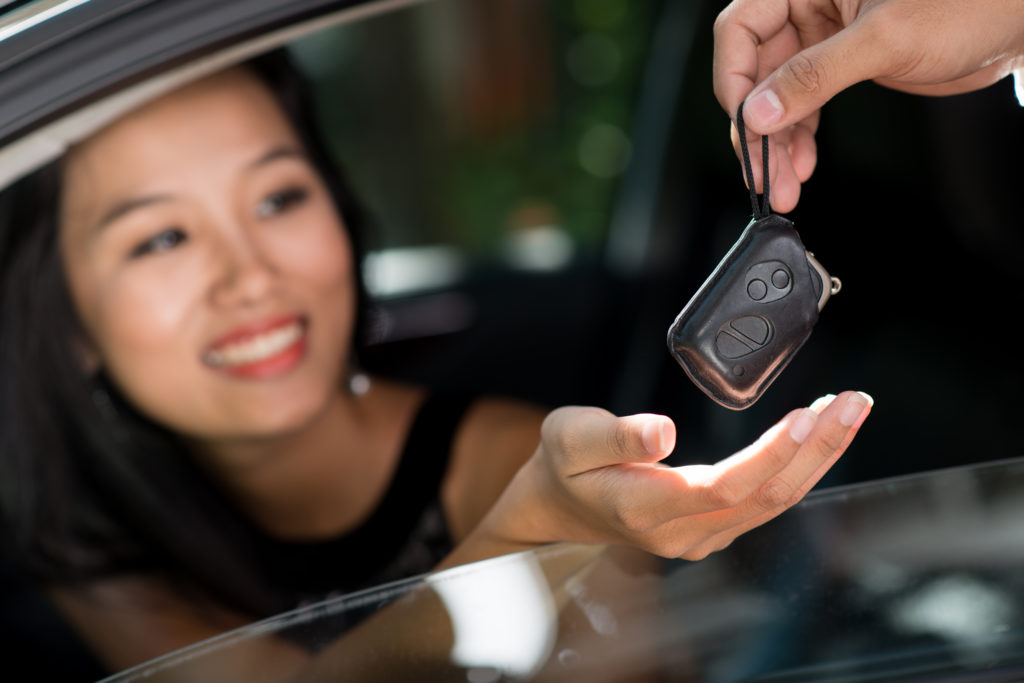 The beauty of consignment is that you get to control the selling price of your vehicle while keeping all the convenience a dealer offers.
The dealer will charge a transaction fee or percentage value of the sale price. In return, they will assist you in lead generation by marketing your car through car listings and utilise their agent networks. Additionally, they will handle all paperwork, loan settlement and financing for your buyer.
Some consignment dealers will even advise you on how to price your car effectively based on their research on current car market conditions.
There are two ways to proceed with a consignment deal.
You can continue using your car as per normal. The dealer will arrange a viewing appointment between you and the prospective buyer. This works perfectly if you have a busy schedule and would want to continue using your car.

Alternatively, some consignment dealers may offer you to place your car in their showroom. Placing your vehicle with the dealer increases the chance of a sale – your car gains exposure to their walk-in customers. Of course, a higher commission rate is required to cover for the real estate space. Hence, it only makes sense to place your vehicle at the showroom if your car is a expensive rarity.
4. Get a reliable quote, with just a few clicks.
Want a good deal but have no time to conduct a car valuation, manage listings or deal with consignments? 
Time and convenience are key factors to consider when selling your car. With 3 distinct selling options, Carro enables you to choose the selling method which matches your needs.
There are 3 options you can explore on Carro:
1) FAST – As the name suggests, if you are looking to sell your car quickly and have no time to check with multiple used-car dealers, Carro's fast sell option is for you. It only takes up one minute of your time to leave your car details and contact information.

Carro will then contact you to give you a quote. If you're happy with the price, drive down for an inspection and get cash in hand in just 1 hour. It is quick, reliable and hassle-free.

2) EASY – Remember the first option? Sell your car to a private buyer. Carro is one of the credible platforms you can leverage on to post your car listing. It has a user-friendly interface to manage your enquiries and listings. You need patience though. As it typically takes 1 – 3 months to complete your sale.
Therefore, if you are looking to sell your car fast, this option isn't for you.
3) Estimate – Out of all the options and solutions mentioned in this article, this is arguably the most useful. The reason is, regardless of the option you choose to sell your car, it is exceedingly useful to first have a good estimate for the valuation of your car. It's especially useful if you're tight on time and need a quick way to estimate your car's value. 
Carro has formulated an algorithm to give us an estimate of your car's value based on current market conditions. Simply key in your details, car plate number, estimated mileage of your car and when to sell your car.
Once you have a ballpark figure, you can explore your selling options with more confidence.
Remember…
Trade-ins are not the only way to sell your car. The discount you get on our new car purchase can be easily negated by subpar trade-in value.  
The excitement of getting a new car might sway you into accepting a subpar trade-in value. Furthermore, the complexity in valuing your car makes it difficult for us to work out if the trade-in value is fair for you.
Therefore, it's crucial to know the market value of your car and weigh your options before accepting a deal.  
It's best to explore all options and choose the best one based on your needs before negotiating for a discount. That way, you will definitely not be short-changed after a price agreement is made.  
If time permits, some effort could mean a few thousand dollars extra for your vehicle. With careful planning when selling your car, the year of the pig could present you with your greatest Ang Bao yet.
People also liked:

HOW TO MAKE YOUR CAR SELLING EXPERIENCE EASY?
BEST FAMILY-FRIENDLY CARS OF 2018
DRIVING YOUR WAY TO LOWER MAINTENANCE COSTS