Over more than a 100 years of motorsport's history, numerous racing circuits have been built all over the world. Like the cars themselves, motorsport has evolved in many ways from the time when it was reserved for rich individuals chasing each other in dangerous cars, to the point of becoming one of the world's most popular sports with various categories and global popularity. However, motorsport has not become so popular just because of famous cars and legendary drivers, because one of the major aspects of its popularity are the racing circuits or venues. Exotic destinations, beautiful landscapes, and dangerous curves did very much for the mystique and prestige of motorsport, and we are going to introduce you to a couple of the most famous racing tracks in the world.
1) Nurburgring Nordschleife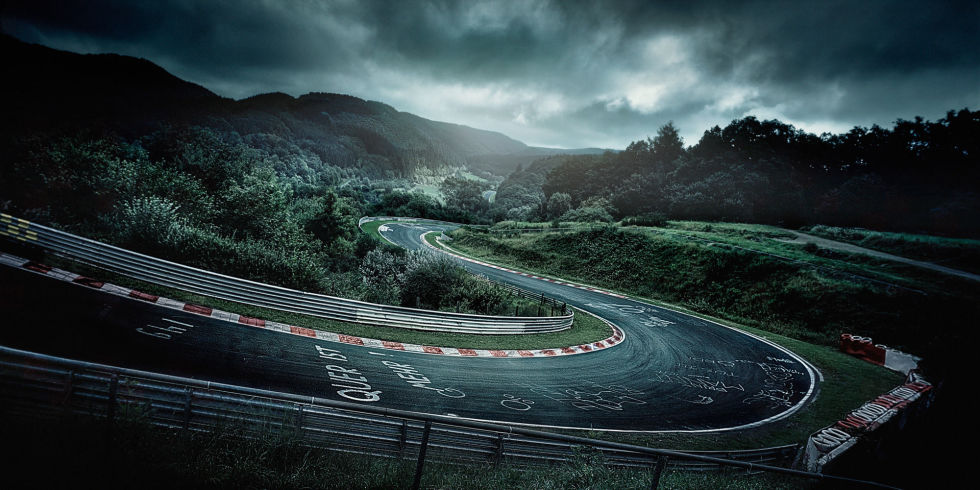 One of the most famous and certainly the most dangerous of them all is Nurburgring or "Green Hell" as it is also known. Located in the middle of a forest on a hill in Germany's picturesque countryside, the Nurburgring is essentially 22 kilometers of terrifying curves, elevation changes, and changing weather conditions. It has amazing 154 turns and lots of straights, and every road condition you can imagine. That is why it is very dangerous and many drivers died there. But, somehow, professional racers love this track and winning the Nurburgring race is very prestigious in the world of motorsport.
2) Spa-Francorchamps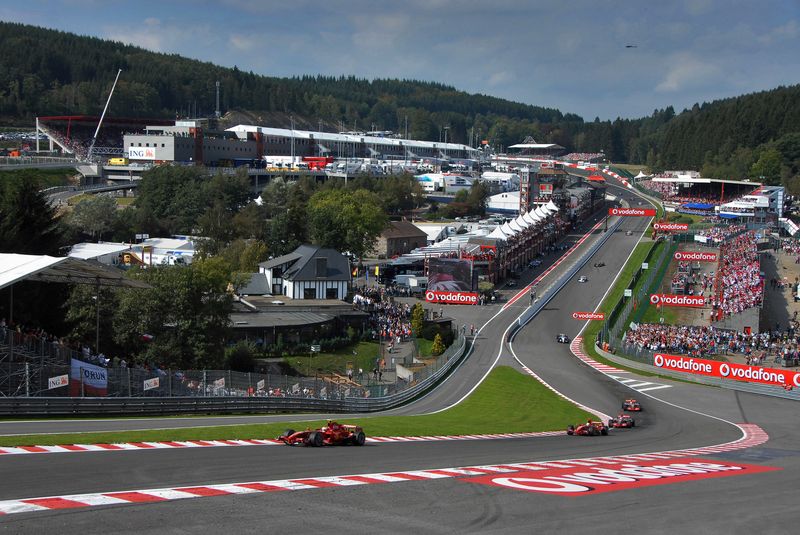 Located in Belgium, Spa-Francorchamps is a well known F1 racing track with a long history and stellar reputation. It is famous for its fast turns and unforgiving curves. It is in fact a very fast circuit and cars easily achieve high speeds, but you have to really know your car and the physics of racing in order to be the fastest. Its combination of long straights, fast corners, and elevation changes is favorite with the audience and racing through the notorious Eau Rouge part of the track is scary even to watch.
3) Circuit de la Sarthe, Le Mans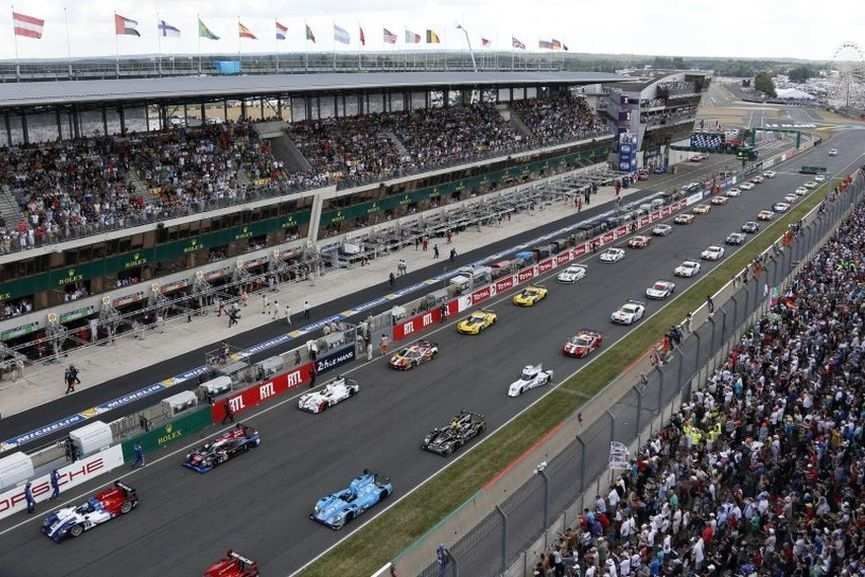 No list of famous racing circuits would be complete without the Le Mans. Officially known as Circuit de la Sarthe, it is a motorsport complex in France best known for Le Mans 24 hours race which is held annually since the early 1920s. The track is over 13 kilometers long and in its Le Mans configuration it uses a part of public roads so racing cars practically drive on everyday roads at speeds exceeding 300 km/h which is crazy!
4) Mount Panorama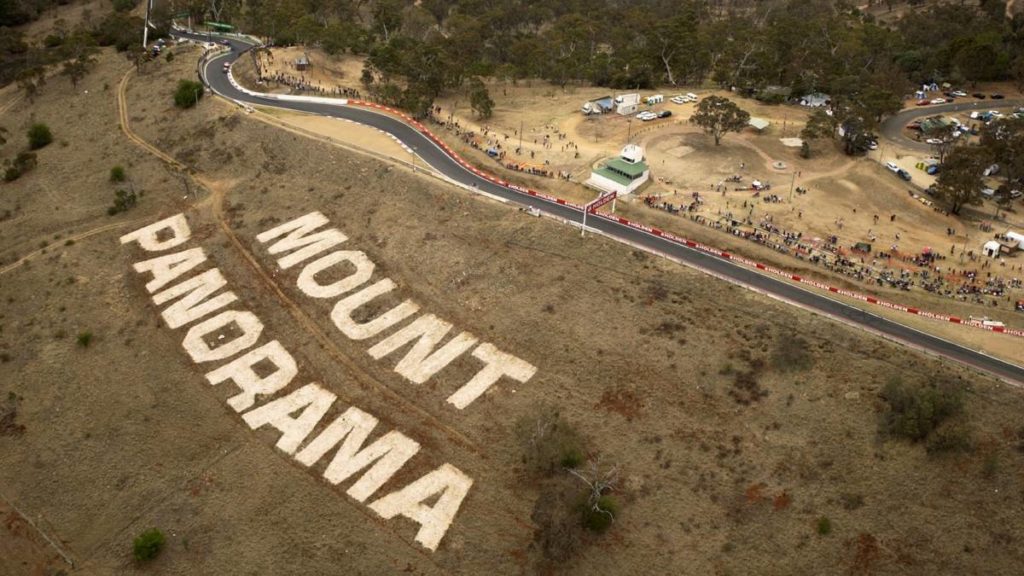 Mount Panorama or Bathurst is a world famous racing track located in beautiful Australia and it has become globally known for its interesting layout, fast corners, and long straights. It has also been a battleground for numerous celebrity drivers and racing teams. It is a very interesting to watch since the driver is really put to the test through technically challenging sectors and through fast straights as well. We can not imagine how it is to drive at full speed on Mount Panorama since even racing on it in a video game is quite hard.
5) Laguna Seca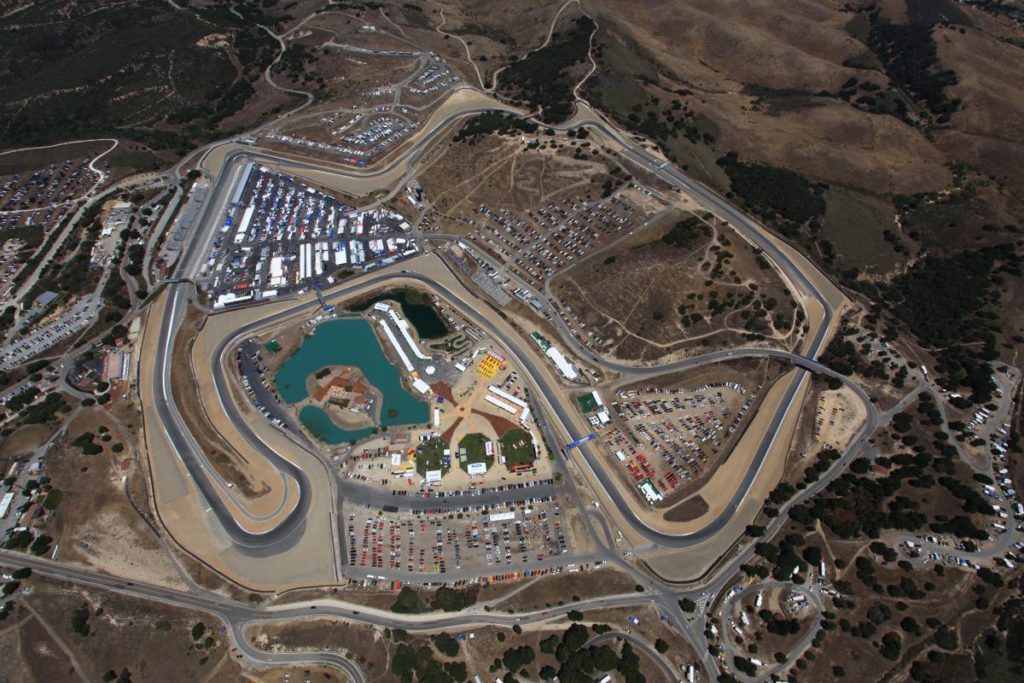 Located in sunny California, Laguna Seca is a true motorsport's gem. It features 11 turns and famous "Corkscrew" chicane – extremely difficult and dangerous section which is made of two turns on a steep fall. Drivers reported that they don't even see where they going when driving full speed to trough it. Laguna Seca is favorite with the drivers because of its challenging technical demands and with fans for nice weather and good racing atmosphere.
6) Circuit de Monaco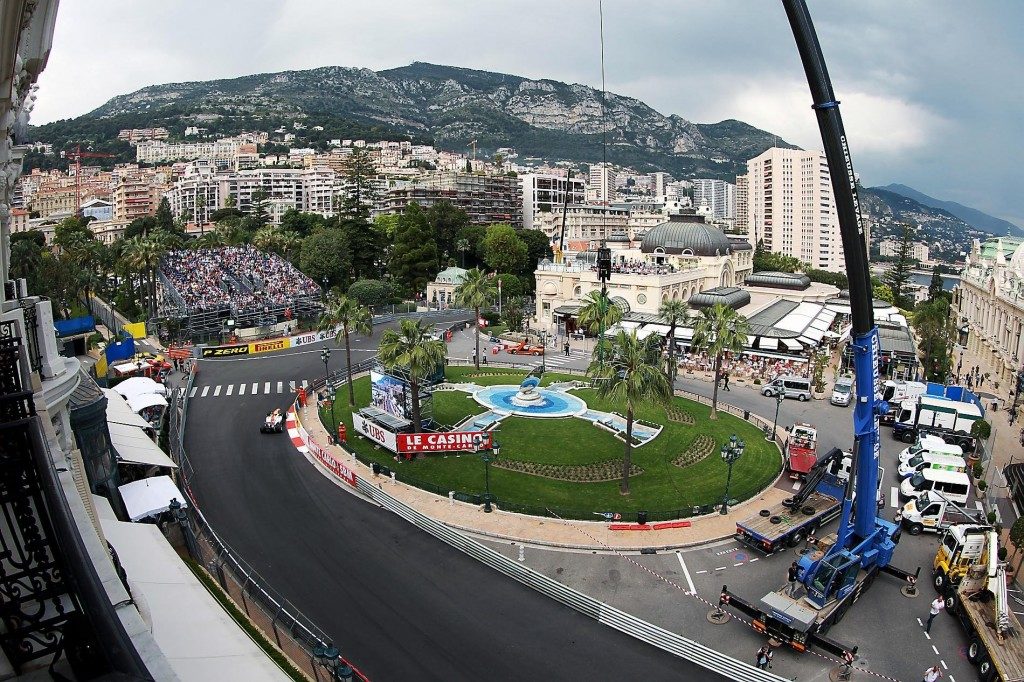 Located in a small independent state of Monte Carlo, Circuit de Monaco is in fact only a couple of public streets closed for the weekend and Formula 1 racing. And it's been like that for ages. The scenery is absolutely fantastic since you drive through tunnels and a harbor packed with luxurious boats and yachts, but racing itself is very demanding since you drive through the streets and if you make the slightest mistake you will end up in a wall. The drivers don't like Monaco since is hard and not as fast as other racing tracks but fans absolutely love watching cars race trough the streets of this Mediterranian resort.