Even if you are not a car person, the sight of an exotic car on the street is going to take your breath away. Swooping lines, aggressive design, low silhouette and roaring engine are mesmerising and make other cars on the road feel and look so small, slow and obsolete. It looks like exotic cars are built not only to go fast and look good doing it, but to fuel our automotive dreams and represent objects of desire for generations of car lovers and enthusiasts all over the world.
Here is our Top 5 list of exotic cars from 2016 model year.
1. Ferrari 488 GTB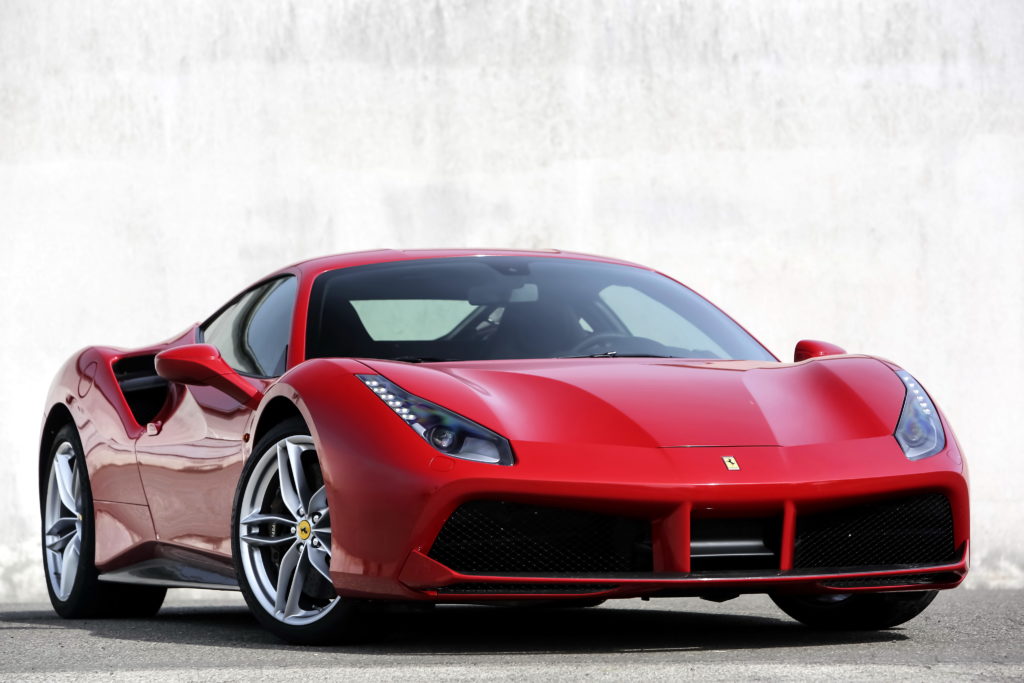 Developed from a fantastic and very successful 458 Italia, the 488 GTB was introduced in 2015 with sublime reactions from motoring press and fans. The main feature is a new and very powerful, turbo-charged engine with 3.9 liters of displacement and 661 bhp. The chassis and suspension were upgraded as well as the carbon-ceramic brakes. All this results in blisteringly fast performance numbers and the new 488 GTB can sprint from 0 to 100 km/h in just 3.0 seconds and top 330 km/h. The only downside is that there is no manual transmission, not even as an option, and automated manual dual-clutch 7-speed F1 gearbox is the only choice.
2. McLaren 650S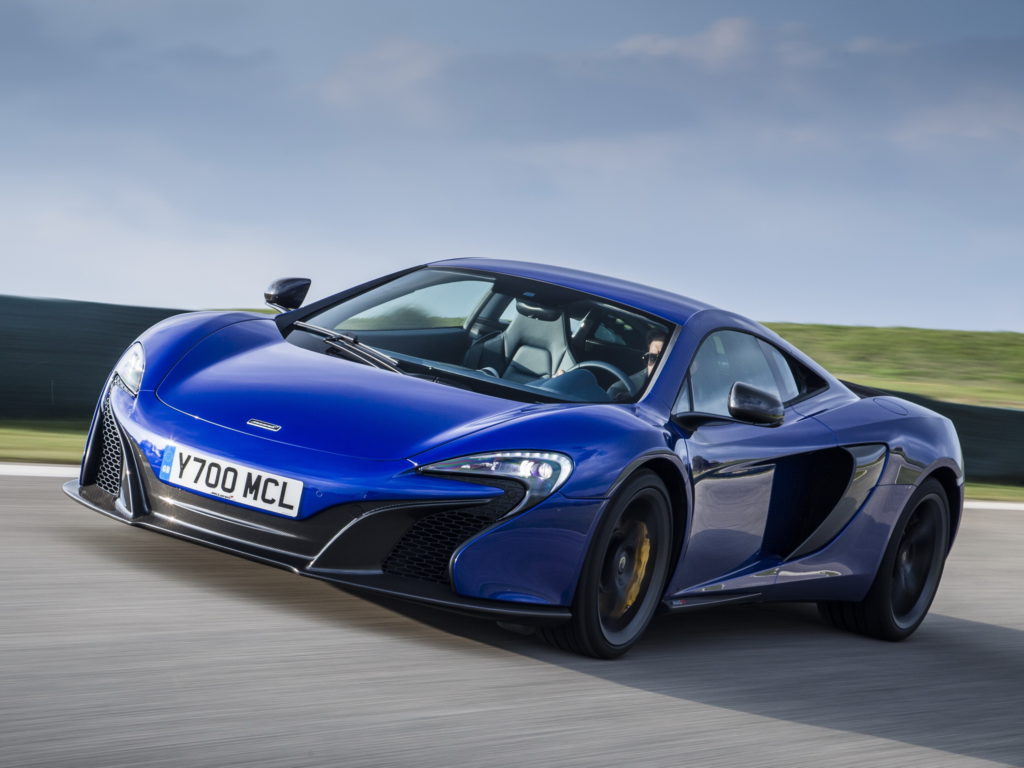 In the last couple of years, McLaren has entered the exotic car market with a range of supercars that borrow heavily from their Formula One program. This means that every new McLaren road car is a land rocket with advanced technology and reliable road holding. The new 650S is developed on McLaren MP4-12C and uses the same carbon-fiber chassis and the same 3.8-liter twin turbo engine but with more power (641 bhp), improved suspension and better performance. Due to relatively low weight and balance, new McLaren 650S can launch to 100 km/h in just 2.8 seconds and go as high as 333 km/h if given enough space. Like in the Ferrari, there is no manual transmission as an option, just automatic dual-clutch gearbox.
3. Mercedes-AMG GT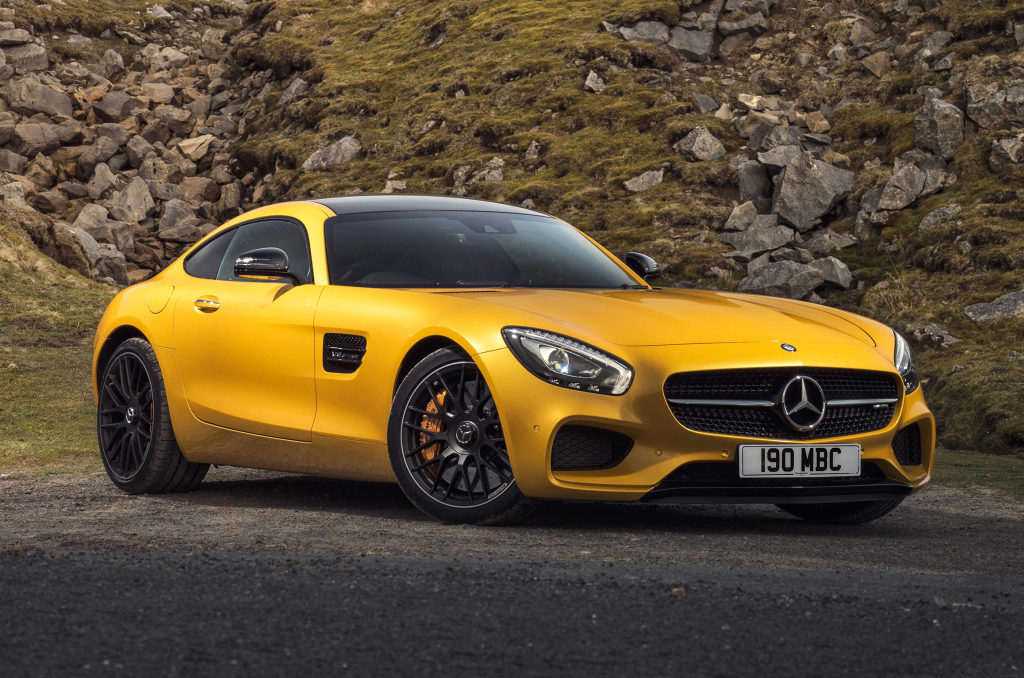 After a very successful and gorgeous Mercedes SLS AMG, the famous Stuttgart factory introduced a smaller but faster AMG GT in fall of 2014. The basic design form is the same, long hood and short rear end with low silhouette, but without gullwing doors like in the SLS. However, under the hood, there is a new 4-liter V8 engine with 456 bhp in base and 510 bhp in GT S trim. The chassis is made of aluminum and since the engine is mounted in the front the gearbox is mounted on the back (transaxle) giving it better weight distribution and more stability under speed. Performance figures are somewhat slower than its competitors but that doesn't mean that AMG GT is slow. Only if you consider a 0 do 100 km/h under 4 seconds and a top speed of over 300 km/h slow.
4. Porsche 911 Turbo S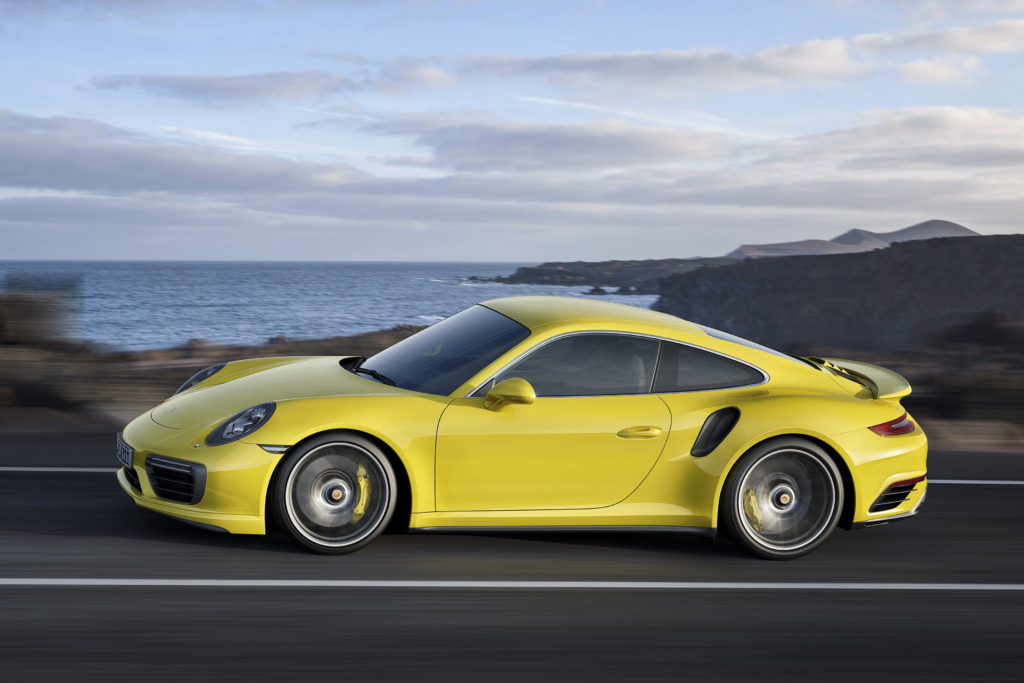 The Porsche 911 has been on the market for over 50 years in numerous generations and versions and it still is one of the best and fastest sports cars in the world. For 2016 it was revised and improved to keep up with competitors and it got even faster due to clever engineering and new materials. The Turbo S version is the fastest available and it features the same 3.8-liter boxer six-cylinders with twin-turbo chargers delivering power on all four wheels trough famous Porsche's PDK automatic twin-clutch transmission. This set up is good for 2.8 seconds 0 to 100 km/h times which is absurdly fast and can leave almost all other sports cars in the dust. Its top speed is over 330 km/h and since Porsches are known for their quality and durability, this is maybe the only supercar you can use on daily basis without any problems.
5. Audi R8 V10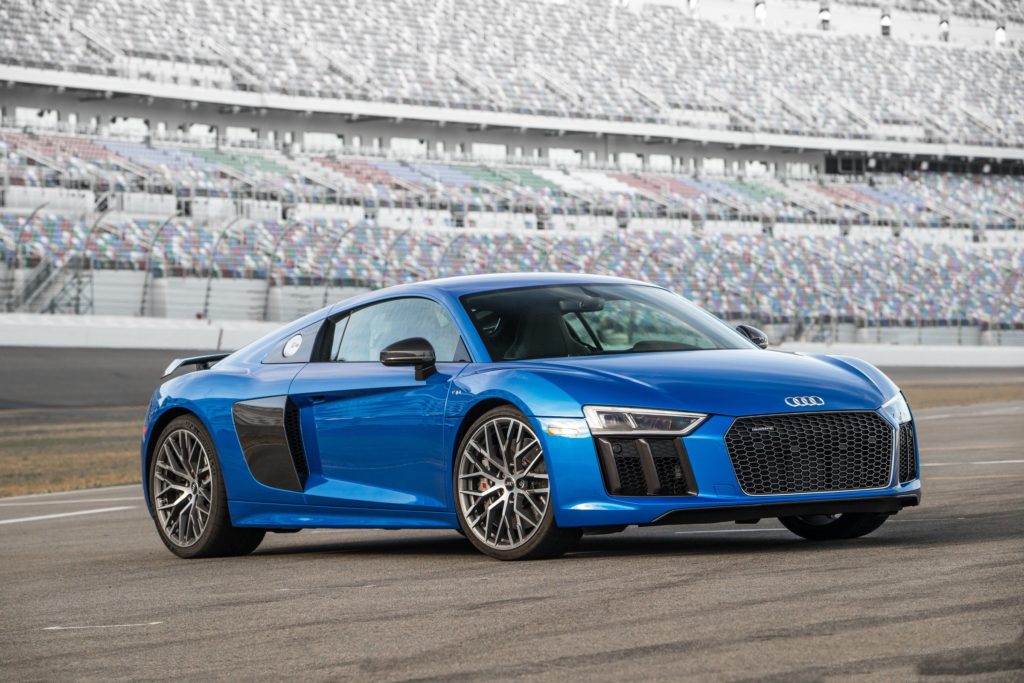 When Audi introduced the first generation R8 in 2006, nobody expected it to be that good, sell in big numbers, win accolades and win on the race tracks all over the world. So, when Audi presented the second generation last year, everybody was eager to see if the R8 is better and faster than before. And it is, especially in the most powerful V10 version. The new R8 V10 has 5.2 liter V10 FSI naturally aspirated engine and two levels of power: 540 bhp and 610 bhp. The engine is mounted behind the driver and uses seven-speed S Tronic dual-clutch automatic transmission to send power to all four wheels trough Audi's famous Quattro system. However, all that technology and a big engine make R8 V10 heavy for a sports car so performance figures are not high, but, definitely, not slow. The 100 km/h is achieved in 3.5 seconds and top speed is over 320 km/h.