Lifestyle
3 Reasons Why We Can't Wait for the F1 Singapore Grand Prix to Return in 2021
As published earlier in June 2020 on the Straits Times Singapore, F1 Singapore 2020 is officially cancelled due to COVID concerns. However, this does not mean the end of F1 night races! Life must go on even after COVID and the Singapore Night Race is the best place to headstart your life once the pandemic cools off.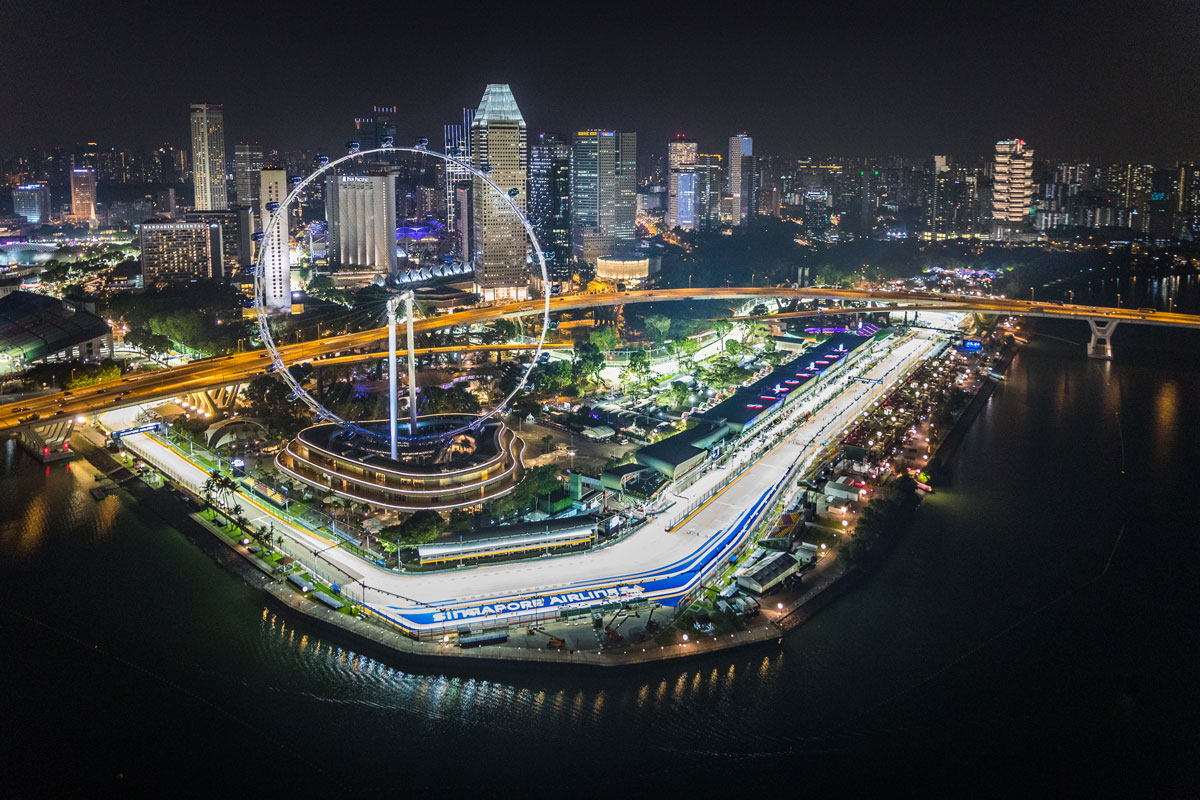 Singapore shines extra bright (figuratively and very literally) whenever the Grand Prix comes around. 
Pre-COVID, the already-alive city went into overdrive during the month of September every year because of the Grand Prix. However, when COVID hit the nation of Singapore, Grand Prix plans had to change.
Why was the 2020 Singapore Grand Prix cancelled in the first place?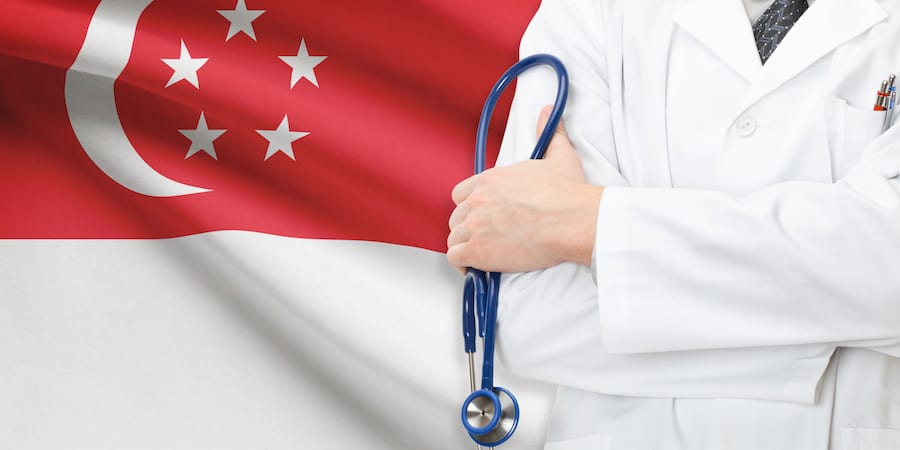 Singapore cancelled the uber-popular Grand Prix this year precisely as a health precaution for both citizens and foreign visitors alike. The risk of potential new clusters arising from overcrowding was too great a risk and this only goes to show how serious health precautions are being taken in Singapore! In fact, Singapore's COVID response has generally been an exemplary global example in 2020 so far where every response was swift and effective.
In addition to cancelling the Gran Prix, Singapore committed to optimal health and safety in the country by implementing new tracking procedures for citizens to identify potential clusters and building several additional healthcare centres to host infected cases. Through this, there has been an upscale recovery rate from a peak of over 1,000 cases per day to currently less than 100 cases a day over a period of a few months just in September! 
With all these health precautions & procedures in place, this puts our own minds at ease and now we can look forward to next year's Singapore Grand Prix. 
Overall, the F1 Night Race was crazy-popular before the COVID madness entered our lives. But will it be the same in a post-COVID world? We believe so! And here are 3 reasons why;
1. The Entertainment – EPIC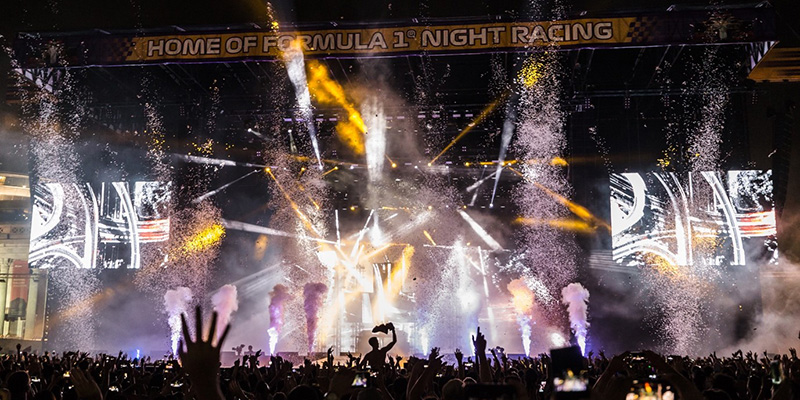 Now, enough of COVID talk!
Let's look at something to really get excited for! Known colloquially as the "F1 Concert", the entertainment you'll get to experience for 3 nights around the Singapore Grand Prix is a once-in-a-lifetime experience, comparable to Coachella but honestly better. 
Not only is there a different lineup every night, but the internationally-renowned performers also do not disappoint. Ranging from the Red Hot Chilli Peppers to Dua Lipa, Bon Jovi, Ariana Grande, Halsey, Maroon 5 and Jennifer Lopez, the Singapore Grand Prix has established itself as the epicentre of legendary concerts over the years. Definitely not an event to be missed!
2. Singapore creates a challenging environment for racing
The most entertaining part of a Formula 1 race could be when spectators collectively hold their breaths to see drivers overtaking each other or seeing drivers landing difficult turns in the finals rounds. Singapore's challenging street circuit certainly ups the intensity of these races tenfold.
Let's first talk about the climate, Singapore's hot and humid all year round. In fact, the heat & humidity level is so high that if you were dolled up and just sitting in the open air, be prepared for your makeup to melt off within the first 10 minutes of being outdoors. Now imagine what that would do to an F1 race driver, fully-suited up and driving at 375km/hr in a tightly-spaced car.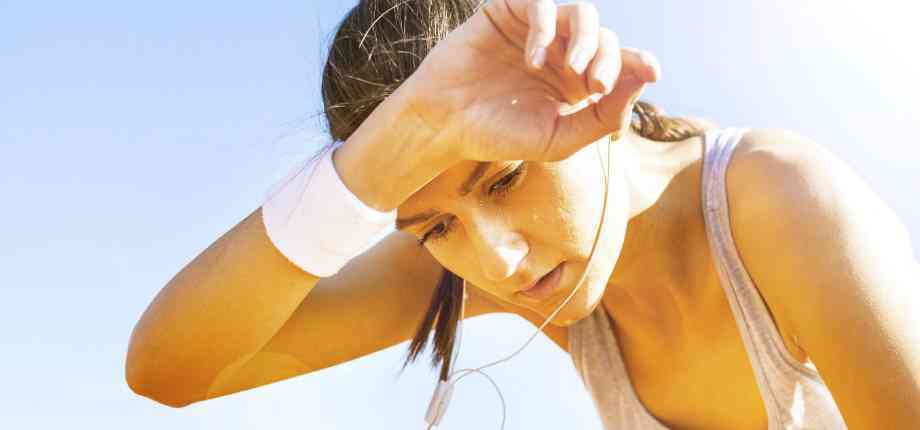 Singapore's street circuit definitely brings the heat (pun fully intended) to F1 drivers. In addition to that, the twist and turns of the Marina Bay circuits are also a difficult one. 1 lap has 23 turns and a track length of over 5km. That's enough to give ordinary drivers a tough time! Now multiply that by 61 and you'll have a nail-biting F1 race full of surprise leads and intense overtaking.  
Blazing weather plus a crazy, complicated circuit equals an intense race that's definitely worth attending! 
On a side note, just because the drivers have to brave the heat, that doesn't mean you have to! The F1 organising committee offers tickets that include a variety of accommodation plans to ensure that you'll be able to enjoy the race in the comfort of air-conditioning.
3. Nightlife
The Singapore Grand Prix is also known as the only night race in the world. And rightfully so, this night race is located in possibly the most nocturnal country in the world. If you've watched Crazy Rich Asians, then you know. But if you haven't watched that movie, don't fret. We can recommend you the ultimate nightspots to keep you company when you're heading out to watch the race.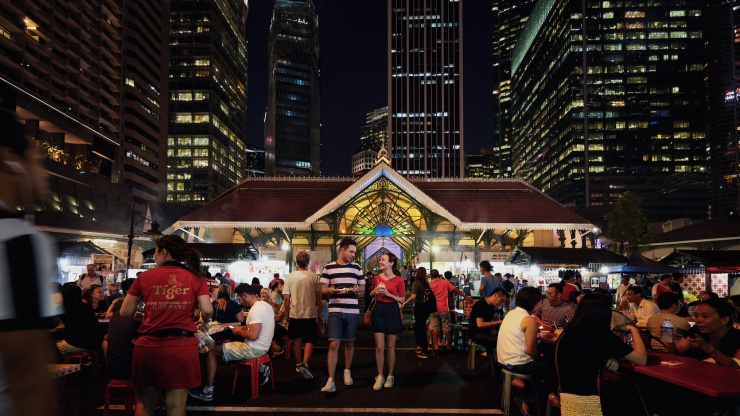 If you're looking for good food, you don't have to look far. From places like Lau Pa Sat that closes down an entire road stretch after 6pm to accommodate hungry customers to the higher-end restaurants located around the scenic Clarke Quay and Marina Bay Sands, you're sure to get a really satisfied food baby. What's even better is that a lot of restaurants and hawker centres would broadcast the race itself. So you can watch while you eat!
Quarantine won't last forever so why not get excited for life to get back on track! If you're looking to watch the race from the grandstands or if you want a hotel package that gives you a good vantage point view of the race, you can check out this link directly from the Singapore Grand Prix (SGP) official website to see the updates on ticket types and their availability & prices!