Volvo V90 Cross Country is the newest member of the Volvo S90 family introduced in 2016, and the biggest ever model in the iconic Volvo XC line-up. Since the introduction of the first Cross Country model twenty years ago, Volvo Cars have become synonymous with rugged all-road, all-weather product category. V90 Cross Country is all that and much more because it's in fact the 4-wheel-drive off-road edition of the V90 estate model, which is almost five meters long.
AT A GLANCE
Upsides:
Impressive look
Superb comfort
100% safety
Downsides:
Not easy to operate in the city
Design (4/5)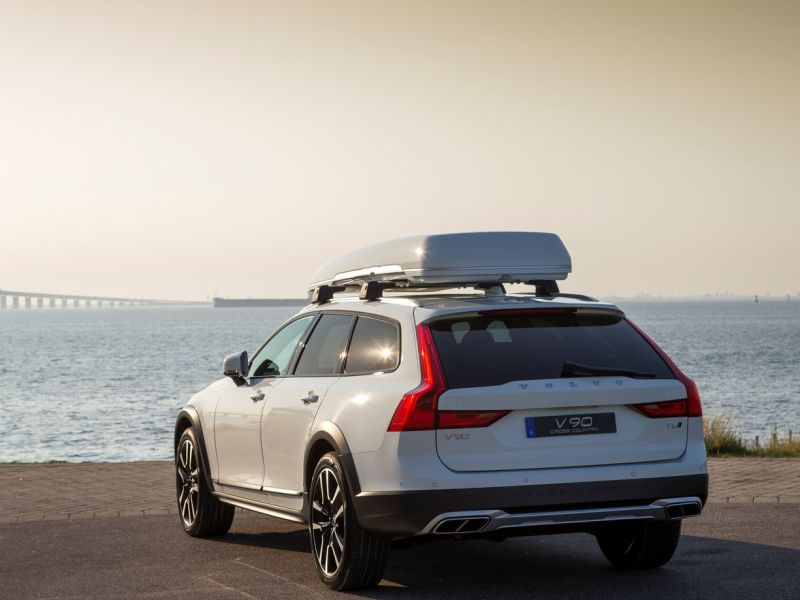 The V90 Cross Country takes the elegance of the V90 and transforms it into an all-road car. Compared to V90, the Cross Country version is easy to recognize by the front skid plate, protective side skirts and wheel arch extensions which express 18-inch wheels and extended ground clearance. One of the most special features is also the rear skid plate which gives a rugged look to the tail. It has integrated chrome silver tailpipes while the upper part with the classic Cross Country logotype is in Embassy black.
Engine, drivetrain, and performance (5/5)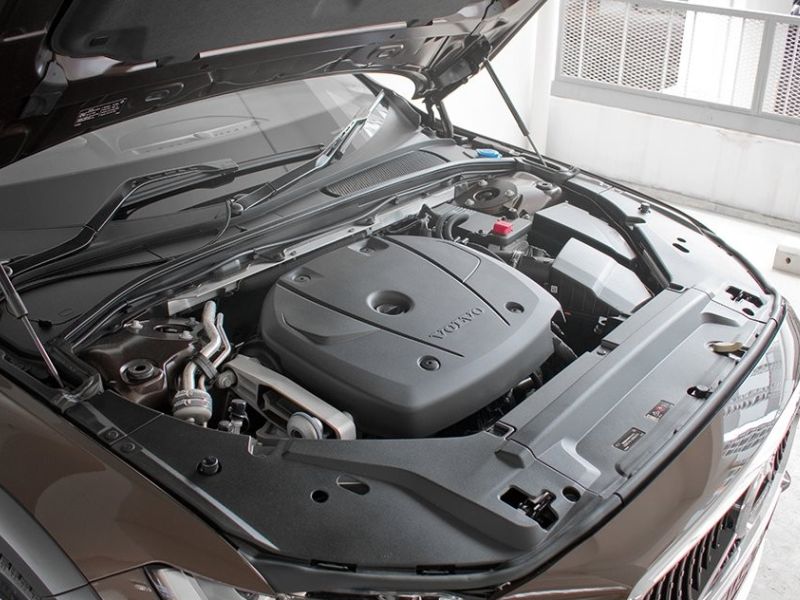 Starting a journey in the Volvo Cars Torslanda factory in Sweden, V90 Cross Country came to Singapore in only one available version, equipped with a two-liter 4-cylinder turbocharged petrol engine which produces 254hp and 350 Nm of torque. The engine is connected to 8-speed Geartronic automatic gearbox which transfers all power and torque to all four wheels. The car weighs more than 1,850 kilograms but that doesn't obstruct its impressive maximum speed of 230 km/h. From 0 to 100 km/h, Volvo accelerates in 7.4 seconds.
Trim levels (5/5)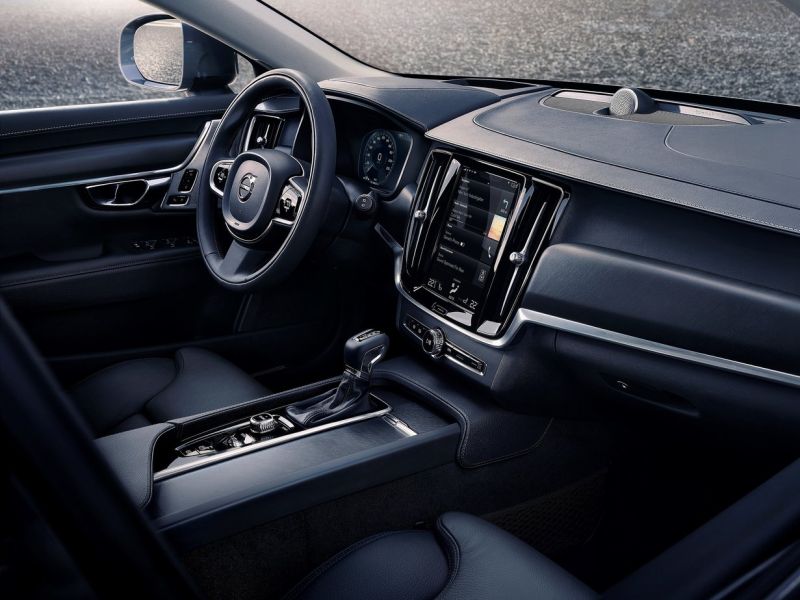 V90 Cross Country is available with Momentum package only. Its lavish interior achieves a level of luxury unlike other cars in the segment, combining all the plus points of the connectivity and entertainment features from the new S90 and V90. One of them would be the high-end sound system by Bowers & Wilkins. The special features include the possibility to select a drive mode between five options (Comfort, Eco, Dynamic, Off-Road or Individual).
Safety (5/5)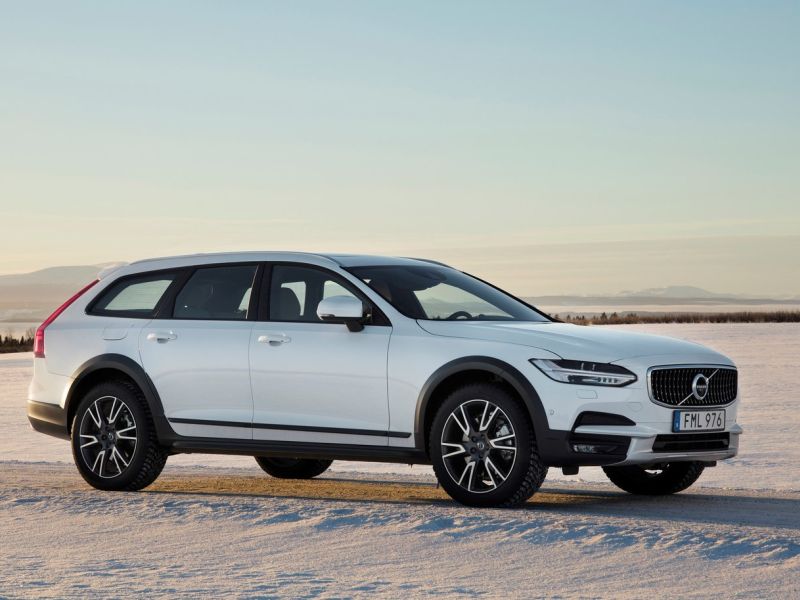 The list of safety equipment and safety devices is so long that it seems easier to say what's missing. To mention just some parts of safety features, V90 Cross Country has front and rear airbags and air cushions, Electronic Stability Control, Pilot Assist, Adaptive Cruise Control, Distance Alert, City Safety, WHIPS and SIPS systems, etc. Hill descent control is one more electronic device which increases the safety and helps to enjoy the ride on dangerous and descended roads.
Conclusion: 4.75/5.0
Volvo V90 Cross Country is a luxurious estate with all-wheel-drive, increased ride height, and the chassis optimized for comfort and control in all weather and road conditions. It offers impressive performances both on the road and off the road, it offers comfort and adventure at the same time, and it offers unmistakable safety. On the other hand, it asks for a huge amount of space in a city and searches for adventure in the wilderness out of the city. If that suits your needs, then the V90 Cross Country is a perfect car. Otherwise, it's useless and it would be much better to take an ordinary V90 or S90.