Volkswagen Tiguan is a premium SUV that is based on the MQB platform that is packed with enough space and tech to make any admirers jealous. It allows passengers to enjoy a 360-degree view of their surroundings and includes active safety measures to sense the danger that the driver might not be aware of. It is a classic family SUV whose design commands a powerful presence and exhibits comfort in every aspect.  It is packed with a 2.0-liter turbocharged engine producing 200HP, 207 lb-ft of torque to go far and wide and have fun while doing it.
AT A GLANCE:
Upsides:
Rock on performance for an SUV
Cabin space to share
Superior safety features
Aesthetic exterior and interior design
Downsides:
DESIGN: 3.9/5.0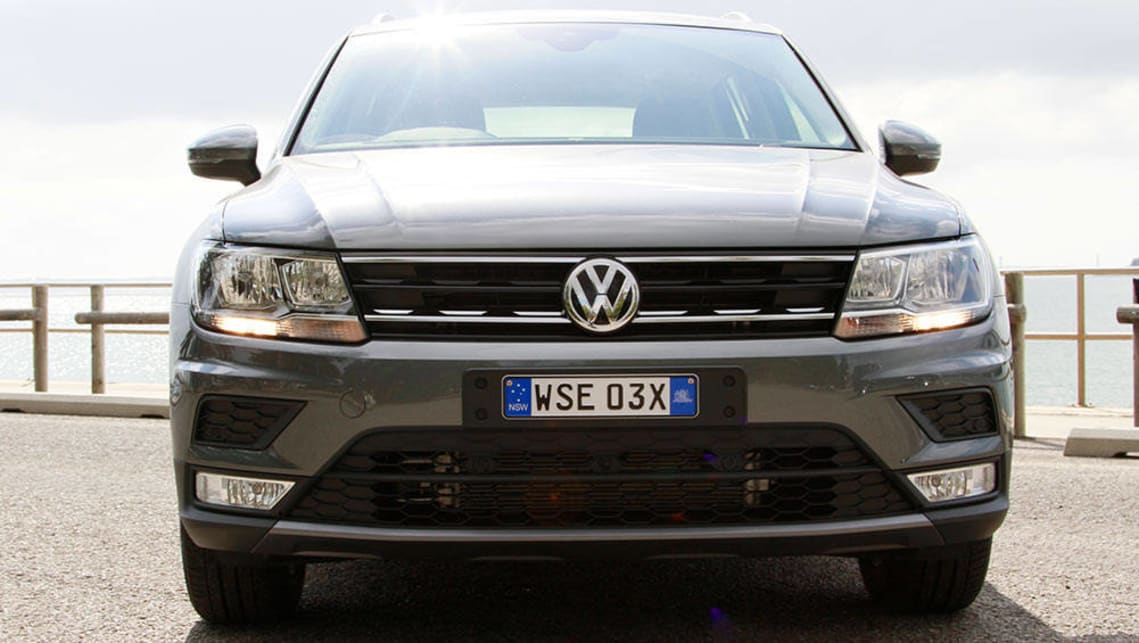 The Volkswagen Tiguan design takes inputs from Passat and Golf. Contrary to its predecessors, it gets an upgrade in its exterior and interior design features. The front is highlighted with Bi-Xenon headlights that boast a longer life and consumes less energy with the help of Adaptive Front-lighting System. The headlights move with the turns to help drivers see corners properly. The Tiguan has a panoramic sunroof that extends to the backseat for the passengers to enjoy sunlight during the day and a star-filled sky at night. To add a "sporty" look to the Tiguan, Volkswagen used a bold and stylish design by fitting darkened Savannah alloy wheels for an athletic look.
The interior is as mouthwatering as the exterior. Since comfort is part of its mission, it features a new generation seat with up to date foam contours which are leather lined. Heated front seats help drivers survive chilly mornings by turning up the heat. An addition to the interior is state-of-the-art technology such as a voice command to search for songs, directions and to have incoming messages read to you. A Discover Media infotainment system provides navigation from a touchscreen display.
ENGINE, DRIVETRAIN, PERFORMANCE: 4.0/5.0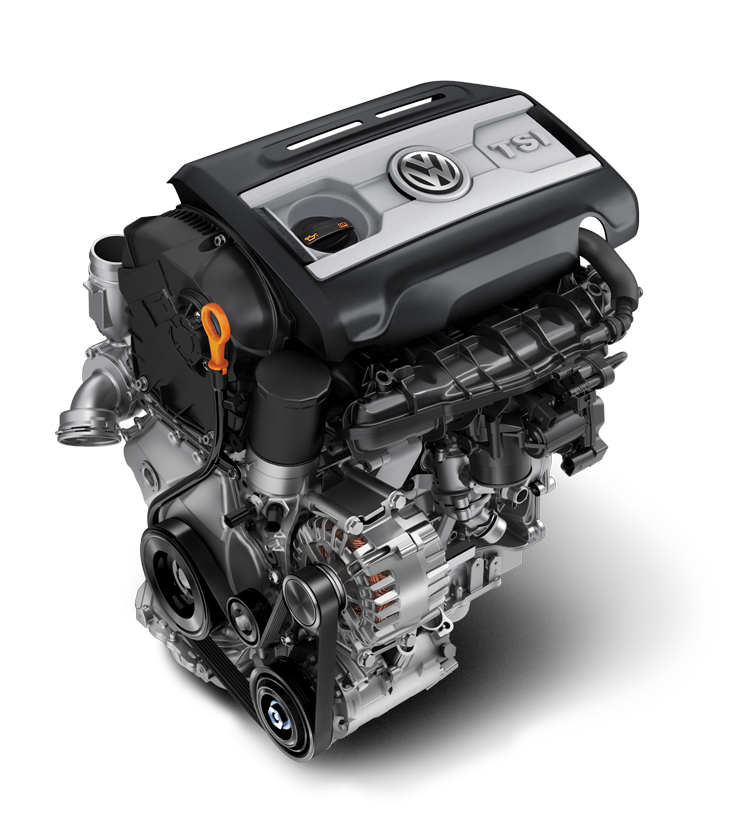 Under the hood of the Tiguan, is a 2.0-liter turbocharged engine with petrol and diesel options delivering up to about 207lb-ft of torque. The engines are mated to a 7-speed automatic transmission so that drivers can spice up their driving experience by engaging the sports mode. All versions boast a 4MOTION all-wheel drive for improved handling under extreme weather conditions.
The car offers excellent performance with an estimated 0-60 mph in 7.5 seconds and a top speed of 130 mph. The new 2017 Tiguan is deemed lighter than its predecessor by 100 pounds with smooth chassis tuning for long journeys and less body roll during cornering.
TRIM LEVELS: 4.4/5.0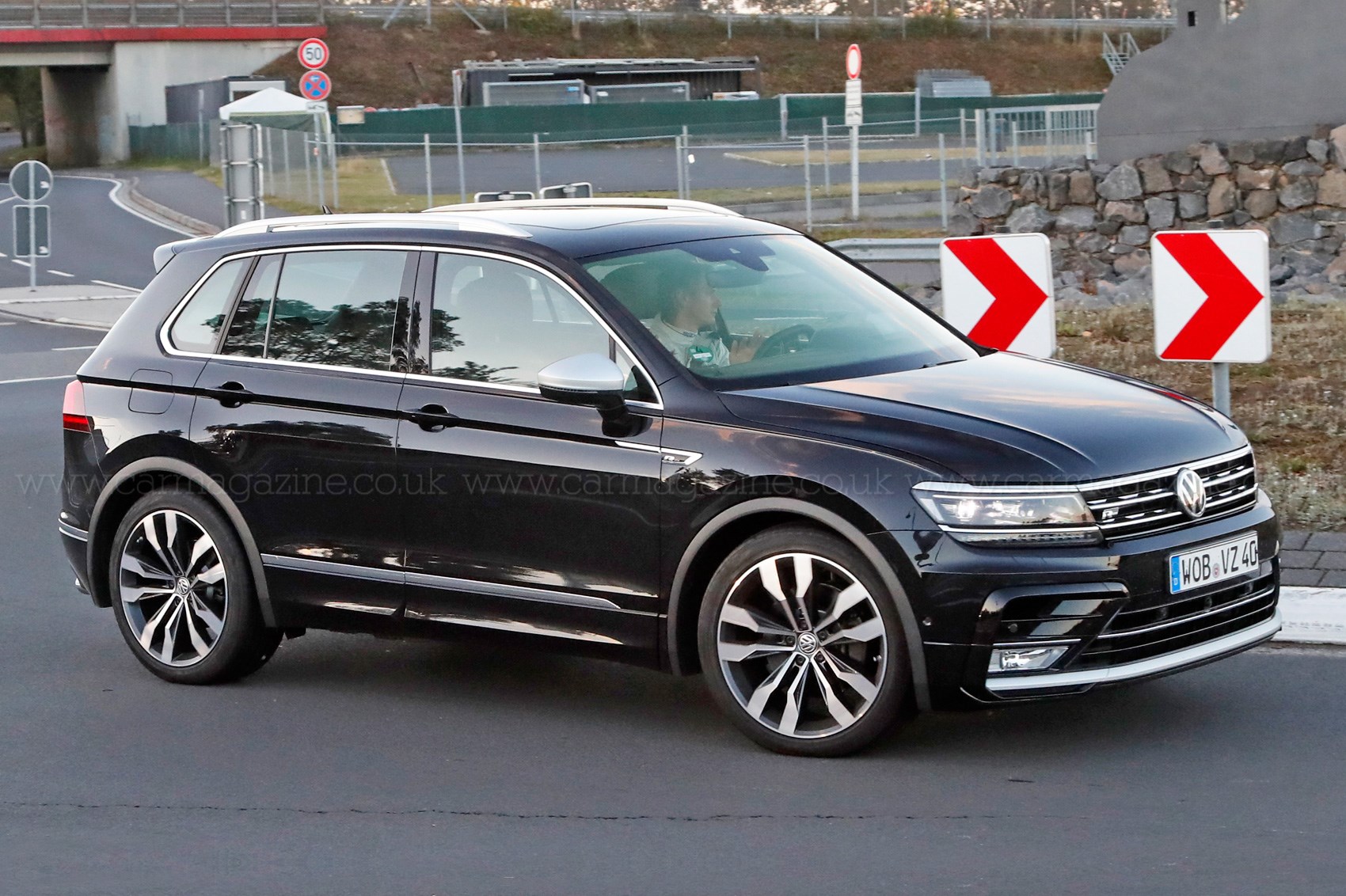 The new 2017 Volkswagen comes in eight trim levels to offer a wide range of options for customers. The Tiguan S is the base trim. The others include the Tiguan S with 4MOTION, Sport, Wolfsburg, Sport with 4MOTION, Wolfsburg with 4MOTION, SEL as well as SEL with 4MOTION. Each trim level has its own notable safety and design features to cushion every customer need available.
SAFETY: 4.2/5.0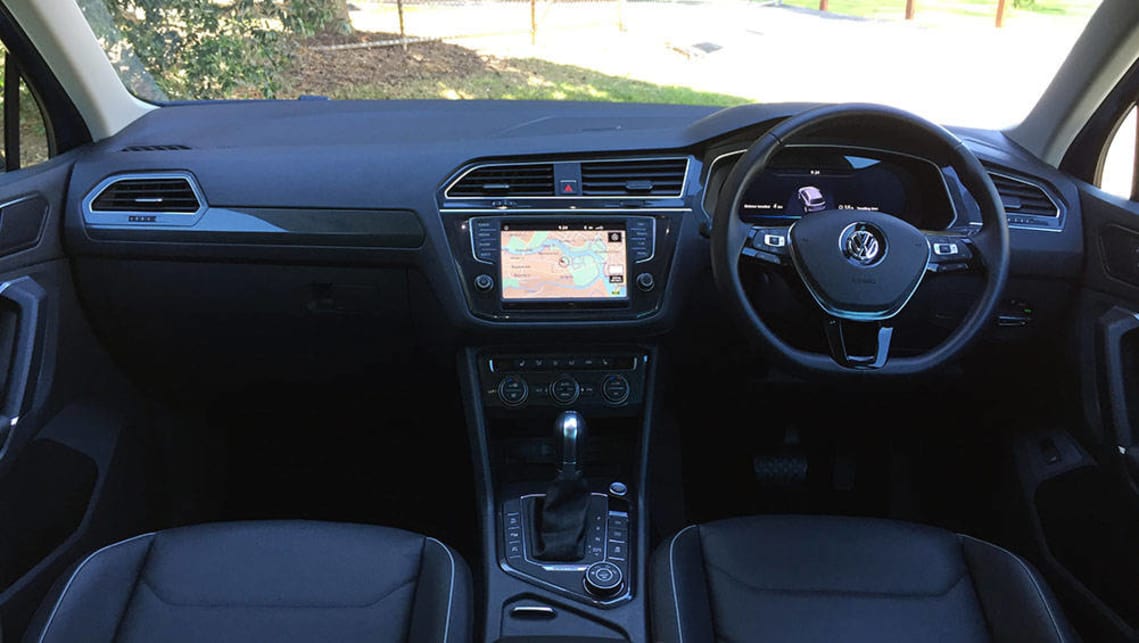 Volkswagen believes in the saying that "we can't predict but we can engineer".  A Tire Pressure Monitoring System (TPMS) helps maintain tire pressure and also alerts the driver on instances of low pressure. Some of the exterior sections of the SUV are made of alloyed high-tensile steel to withstand damage which is a step up from sheet metal. In the case of any collision, the crash energy is fully absorbed and deflected away from passengers by front and rear crumple zones and a rigid safety cage respectively. An Intelligent Crash Response System (ICRS) activates deployment of airbags, cuts off the fuel supply and opens the doors in case of any collision.
CONCLUSION: 4.1/5.0
In a market full of SUVs, the Volkswagen Tiguan has the ability to stand out and outmatch existing products like Ford Endeavour and Hyundai Santa. This is possible through its wide range of trims that are available in the market. With improved styling and design, the new Tiguan is a crucial product for Volkswagen which is why it is getting traction globally.