Essentials
7 Places to Visit this NDP Weekend in Singapore
With the long-awaited NDP weekend fast approaching, have you made any holiday plans? It might be too late for you to plan a last-minute holiday, especially because the prices are skyrocketing! The only escape could be a road trip to Malaysia with your family. But even then, you should expect heavy traffic and jams during that period.
If you've got nothing planned and looking for something to do with your family (or for some dating ideas), check out these 7 places you can take a 'mini' road trip to in Singapore!
1. Wheeler's Yard

Wheeler's Yard is iconic for it's rustic and old school doors. Just do a quick search on Instagram and you're bound to find hundreds of OOTD (Outfit Of The Day) shots in front of these doors. It's probably worth your time and hassle to travel all the way there just to see these doors.
We're joking!
Apart from the famous doors, the food served in this cafe is amazing too. Additionally, there's an amazing ambience and allure to this hipster cafe that draws the crowds in. Delicious food, scenic spots for photos and a badass bike atelier make this spot a must-visit during the long weekend and a perfect date spot for you to drive to.
Address: 28 Lor Ampas Singapore, Singapore 328781
Opening Hours: Mon, Wed to Sat: 11am – 8pm | Sun: 9am – 8pm
2. PasarBella – A Farmer's Market
The Farmer's Market at PasarBella is a go-to for many. Located at the ulu Turf City, you can find tons of fresh produce from over 30 unique stalls. Nothing tastes better than taking a bite into fresh fruit, and it doesn't get fresher anywhere else.
This spot is perfect for families because it's generally a very family-friendly area. There's quite a lot of activities you can do there. From playing a game of futsal to learning how to cook or even getting your nails done – you're guaranteed to find something your family will enjoy.
And even if you don't, visiting the farmer's market would be an enriching experience on its own.
Address: PasarBella @ The Grandstand Bukit Timah, 200 Turf Club Road, Singapore 287994
Opening Hours: Stalls: 9.30am – 7pm | Restaurants: 10am – 10pm
3. Rider's Cafe
The rustic Riders Cafe is situated at the heart of Bukit Timah, in the Bukit Timah Saddle Club. If you love horses, this is definitely a place you MUST NOT pass up. Visiting the Riders Cafe is an experience on its own. It feels like you're transported back in time, to a different country.
The best seats in the cafe are by the balcony. There, you can have your food while admiring the horses trotting about. It's truly an experience unlike any other and a perfect spot to visit this NDP weekend.
Address: 51 Fairways Drive, Singapore 286965
Opening Hours: Sun, Tues to Thurs: 8 am – 9 pm | Fri to Sat: 8 am – 10 pm
4. Open Farm Community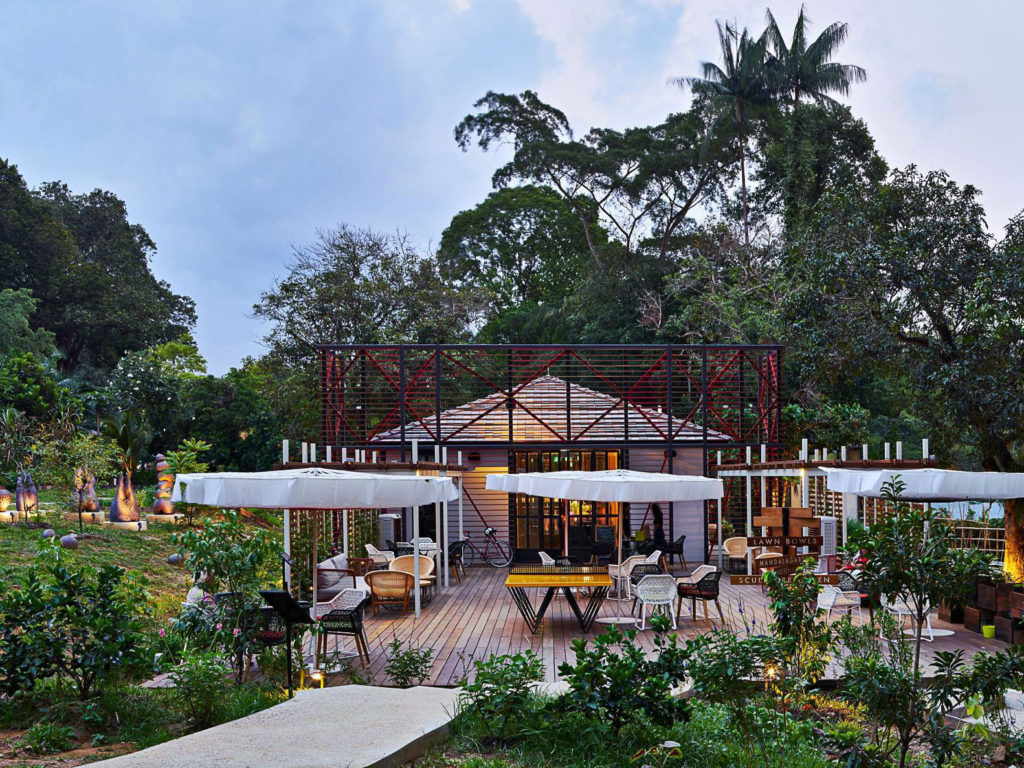 The Open Farm Community is an open concept restaurant that aims to connect people with nature. They serve locally sourced produce and aims to build the local farming 'industry'. The restaurant sits on a 35,000SQFT piece of land that gives off an ambience and atmosphere that's refreshing. Its surreal atmosphere gives you a taste of the past and is a welcoming break from the busy city life we're used to.
Apart from its restaurant services, the Open Farm Community hosts a tone of activities too. These include farming events, farming workshops and even recreational activities.
Address:130E Minden Rd, Singapore 248819
Opening Hours: Sunday to Thursday: 12 pm to 4 pm & 6 pm to 11 pm | Friday & Saturday: 12 pm to 4 pm & 6 pm to 12 am
5. D'Kranji Farm Resort 
You probably can tell that there's a bit of a theme here. With most of our suggestions being farm-ish and rustic spots. But what's a better way to celebrate National Day than by being transported back in time?
A D'Kranji Farm Resort is the perfect spot for you to run away from the hectic city life. The best part is, you'll be able to stay a night (or more) for a full experience. Even better, the resort offers stimulating farm tours, agricultural farming, relaxing spa sessions and an opportunity to be one with nature.
Address: 10 Neo Tiew Lane 2, Lim Chu Kang, Singapore 718813
6. The Coastal Settlement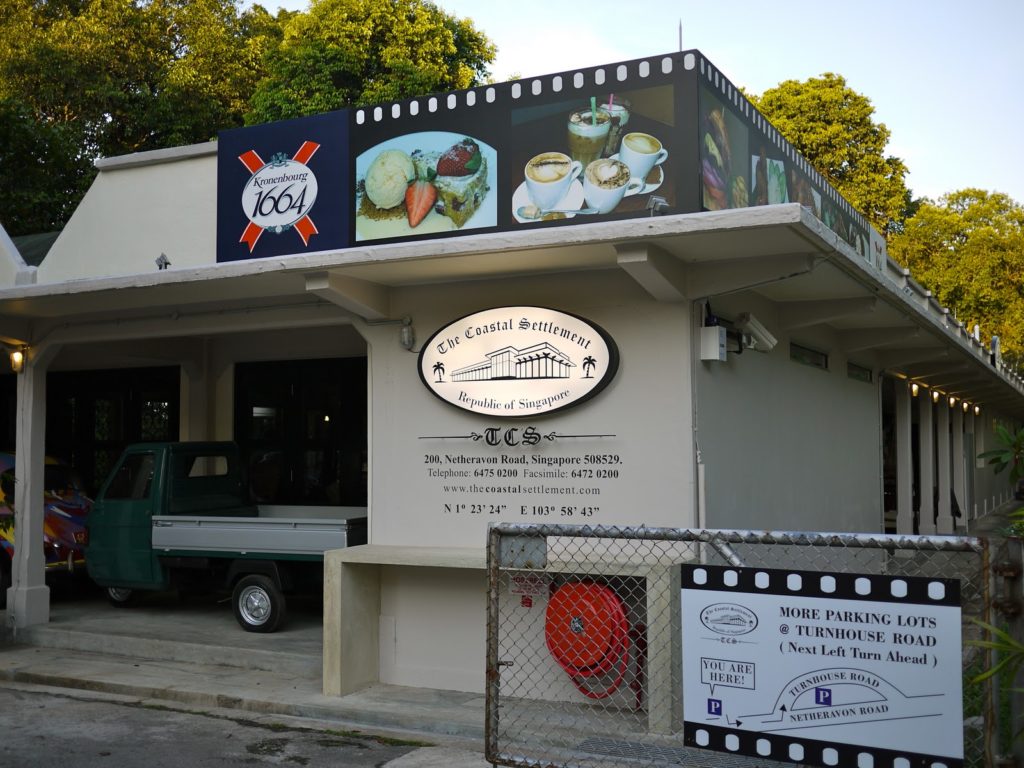 Located in the far east of Singapore in Changi, the Coastal Settlement might not be a known spot to many. The hipster cafe serves delicious food with a charmingly rustic ambience. There are Vespas on the shelves, chandeliers and random wooden frames everywhere. The wonderful mix of old furniture just adds to the brilliant atmosphere.
After having brunch here, you can even take a slow walk to Changi Beach and soak in some sun.
Address: 200 Netheravon Road, Singapore 508529
Opening Hours: Tues to Sun: 10.30am – 12 am (Last order: 9.30pm) (Closed on Mondays)
7. Hay Dairies Goat Farm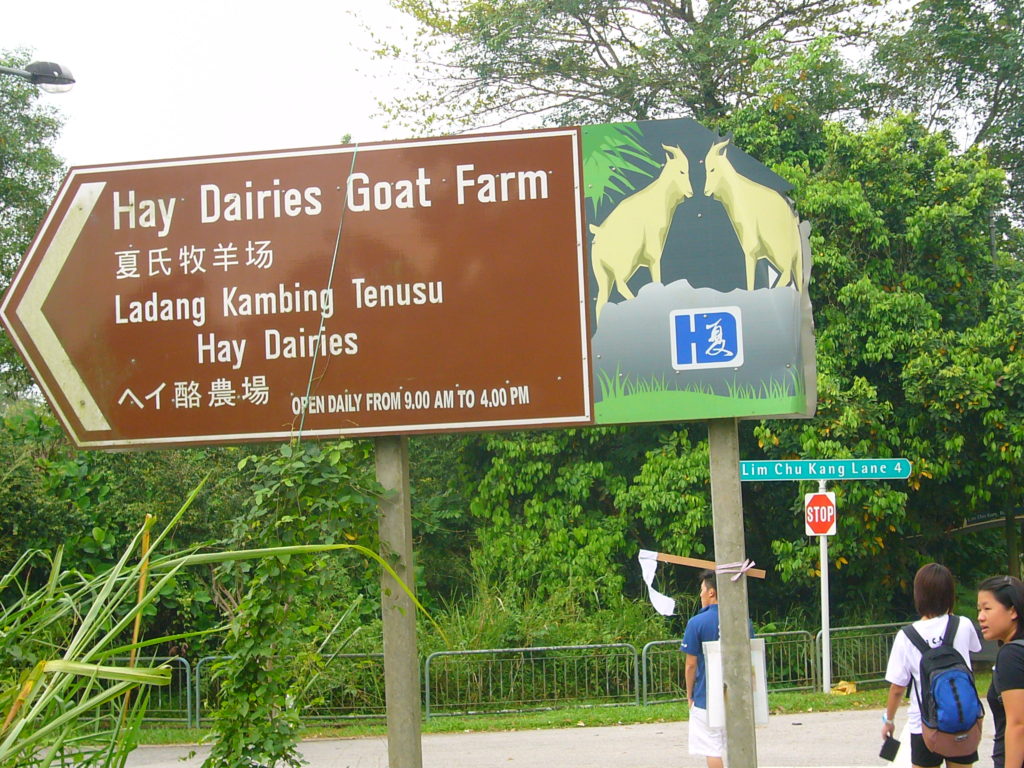 If you're a fan of goats (or goat milk), Hay Dairies Goat Farm is a must-visit. Located in Lim Chu Kang, you'll definitely have an issue visiting the farm without a car. That's just how ulu the place is.
Hay Dairies is the perfect spot to bring your kids to, with the farm offering tours and it's free. Your kids can even milk these goats but remember to come early or you'll miss the milking opportunity.
Address:3 Lim Chu Kang Lane 4, Singapore 718859
Opening Hours: Everyday 9 am to 4 pm | Closed on Tuesdays
7 Places to Visit this NDP Weekend in Singapore
Obviously, there are more than 7 places you can take a little road trip to during the NDP weekend. But these are our picks, mainly because these spots transport you back in time and give you a rustic, old-school feel. Which, to us, is a perfect way to celebrate our nation's birthday!
People also liked:

CREATING ENJOYABLE DRIVING EXPERIENCES FOR SINGAPORE'S AFFLUENT
TOP 5 HYBRID CARS FOR PRIVATE HIRE DRIVERS
WHEN TO SEND YOUR CAR FOR SERVICING?