Car Bites
The 10 Best Car Seats & Boosters In Singapore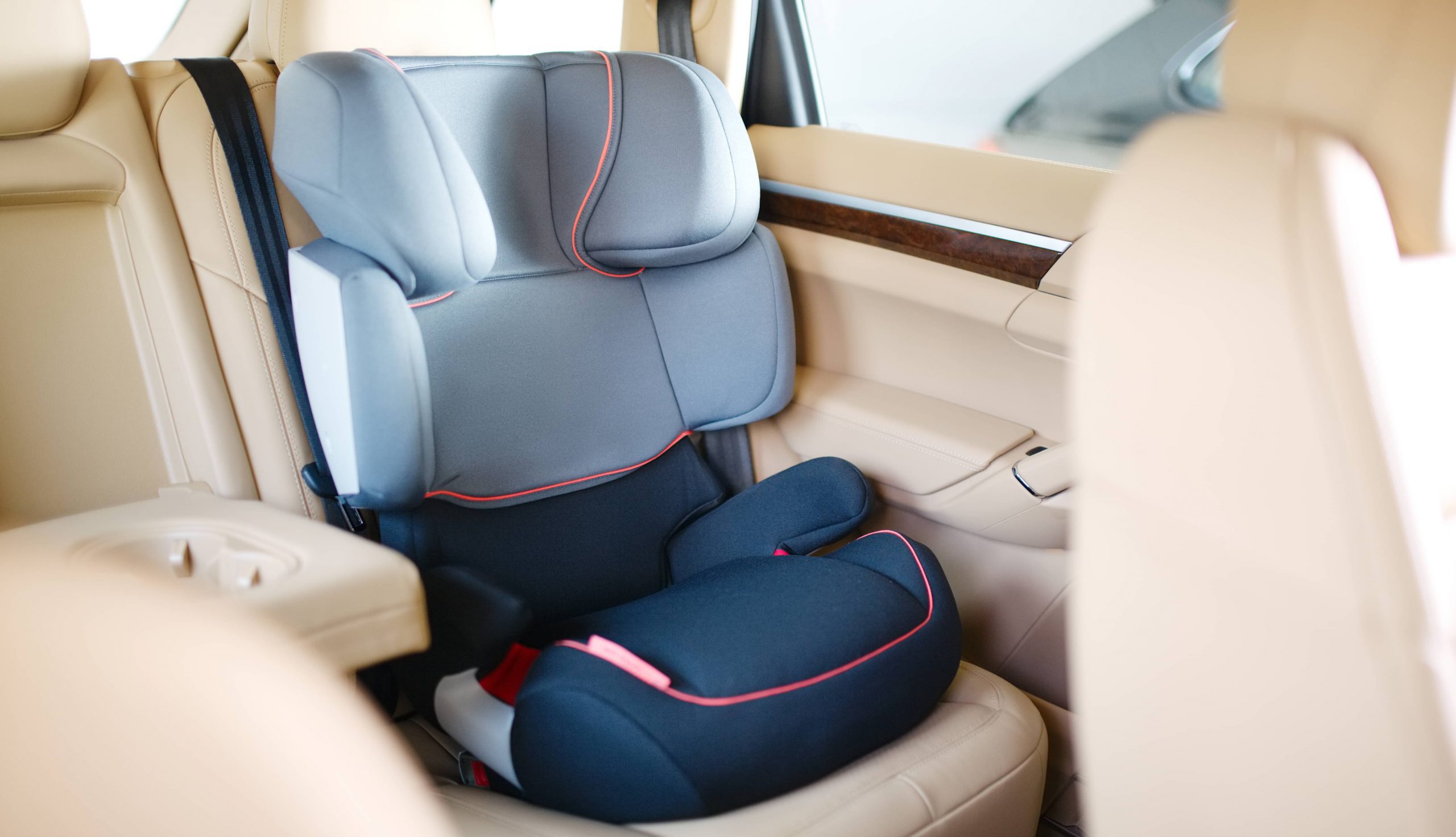 Safety comes first. For kids sitting in cars, protection comes in the form of car seats. Car seats have been proven to prevent major injuries in the event of a car crash, reducing the risk of injury, hospitalization or death by 70%.
But, how exactly do you choose a car seat? Here are some things you should consider.
1. Select a tested and approved car seat
Choose a seat that has met several different safety standards and ensure it meets Singapore's regulations.
2. Make sure you choose the correct seat for your child's age and height
Measure your child's height and weight before picking a car seat. There's lots of car seats that are adjustable, but most of them will specify what heights and weights they work best for.
3. Choose a car seat with desirable features
Figure out what you're looking for in a booster seat. This could mean taking into consideration easy installation, style, and comfort.
4. Side impact protection
Make sure that the car seat you buy is one that has ample side impact protection. This will ensure the utmost safety for your child.
5. Plenty of legroom means longer usage
If you'd like a car seat to last you longer, finding one that gives your child more legroom will let you use the car seat for a longer period of time. And considering the price point of some of these car seats, finding one that lasts a while might be fiscally wise.
As a parent, you have a lot of different car seats to choose from, so here are some our favourite car seats and booster seats!
Car seats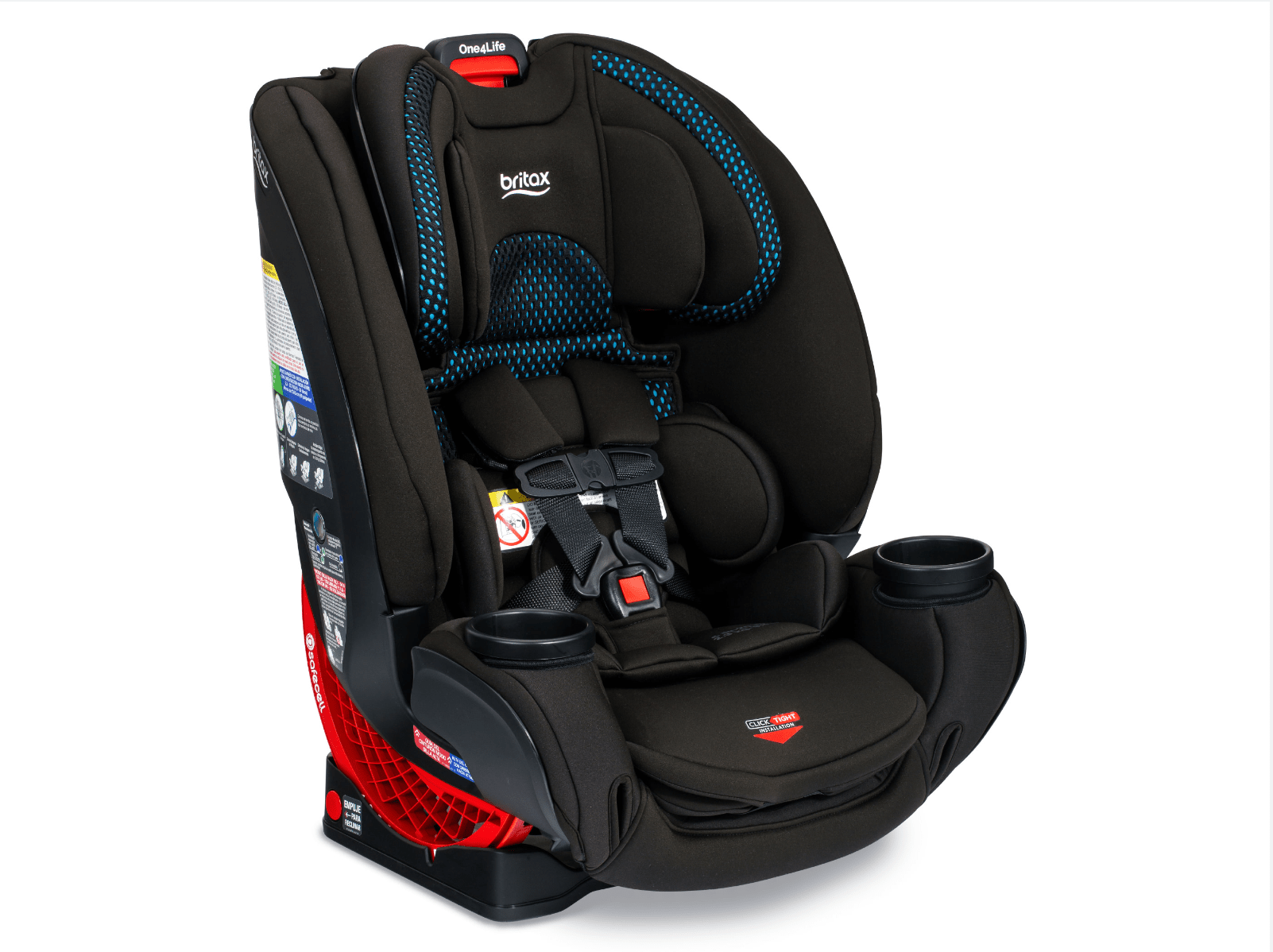 From infant to toddler, this car seat grows with you. It's easy to install, allowing you to travel with peace of mind knowing your child is protected. It has layers of protection surrounding your child, ensuring utmost protection. Boasting convenience, protection, and multiple desirable functions, this car seat is easily a favourite for parents.
Why buy this:
Suitable for ages 0-10 (up to 160cm tall, weight capacity of 2.3kg – 54.4kg)
Convertible: rear-facing infant seat, forward-facing harness seat & high-back belt-positioning booster seat
Simple 3-step installation
2 layer side impact protection
Built-in cooling channels & ventilate mesh
Reduces movement and absorbs impact during a crash with patented v-shaped tether & SafeCell technology.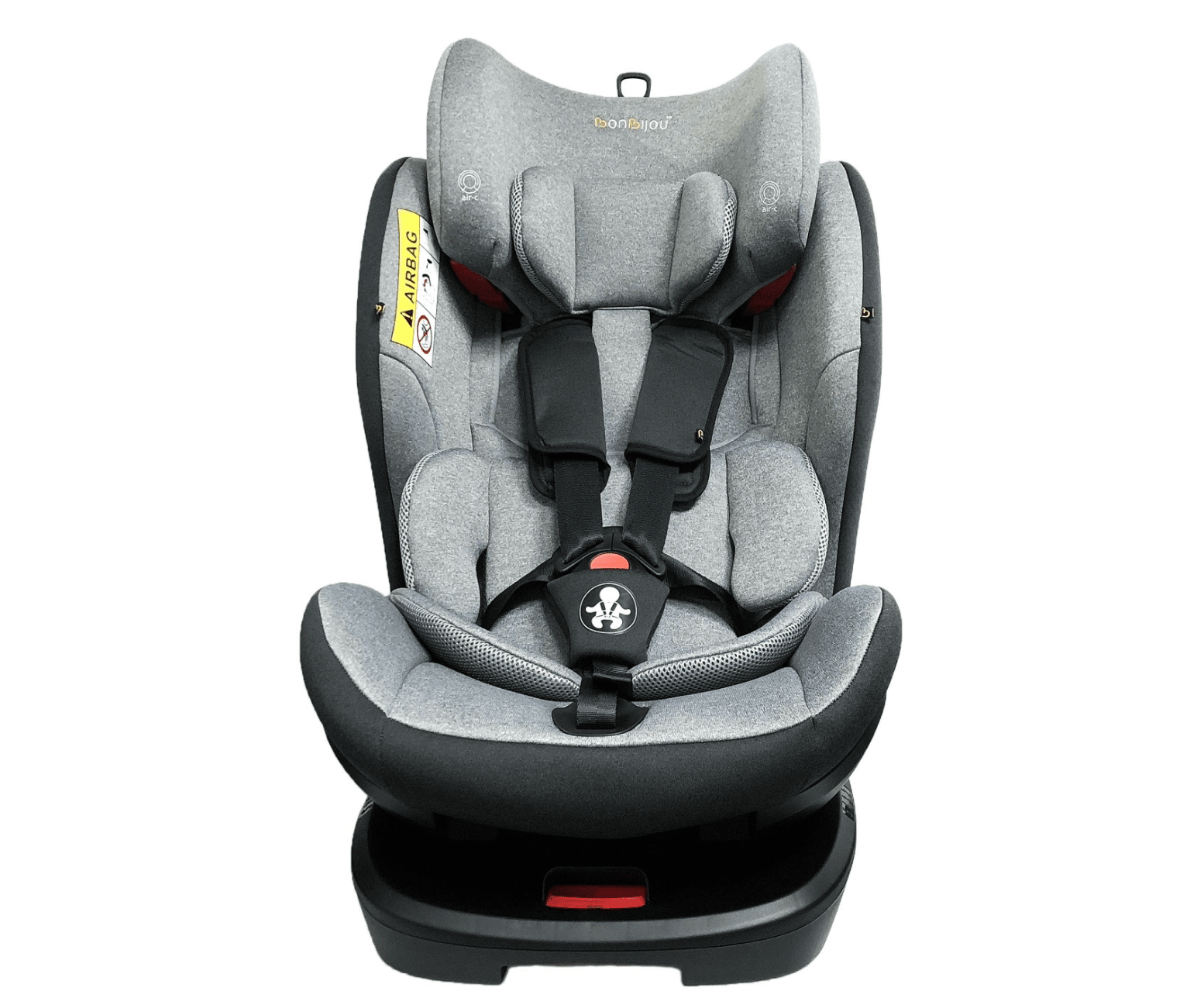 Designed with parents in mind, this rotating car seat gives you the most hassle-free experience. No longer will you have to struggle with putting your baby into the car seat. Its rotation function makes it easy for parents to carry their babies in and out of the car. All you have to do is turn the car seat to face the door for easy buckling, and from there, you can rotate to any position you want. Plus, its 5 recline positions and padded material ensures ultimate comfort.
Why buy this:
360-degree rotation
5 recline positions
Extra thick seat pad and ergonomically designed head support with side impact protection
Sleek and stylish design
Suitable for kids up to 36kg
ECE R44/04 safety standard
Easy to install using belt or ISOFIX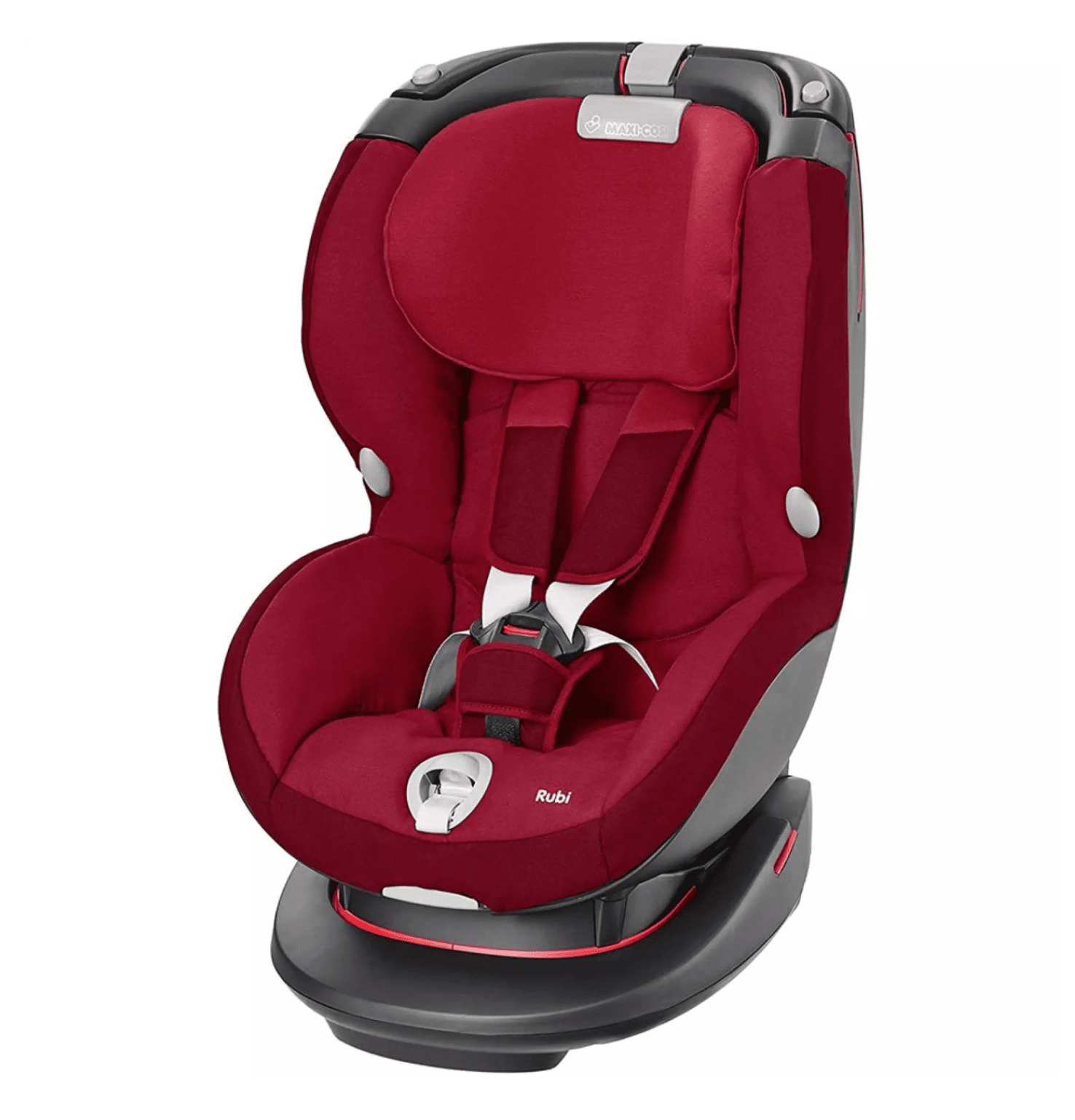 Perfect for kids between 9 months and 4 years, you'll get a lot of use out of this car seat. It comes with a Side Protection System which ensures your child's protection especially in side impacts. It's easy to use and easy to install, perfect for parents who don't want to deal with complicated installation. Plus, with 4 different positions, your child will surely be comfortable whether they're sleeping or sitting.
​​Why buy this:
The seat fits all cars and can be installed using the car's own seat belt
Easy adjustment of harness and headrest height
Removable cover for easy cleaning
4 different positions for ultimate comfort
Side Protection System ensures your child's safety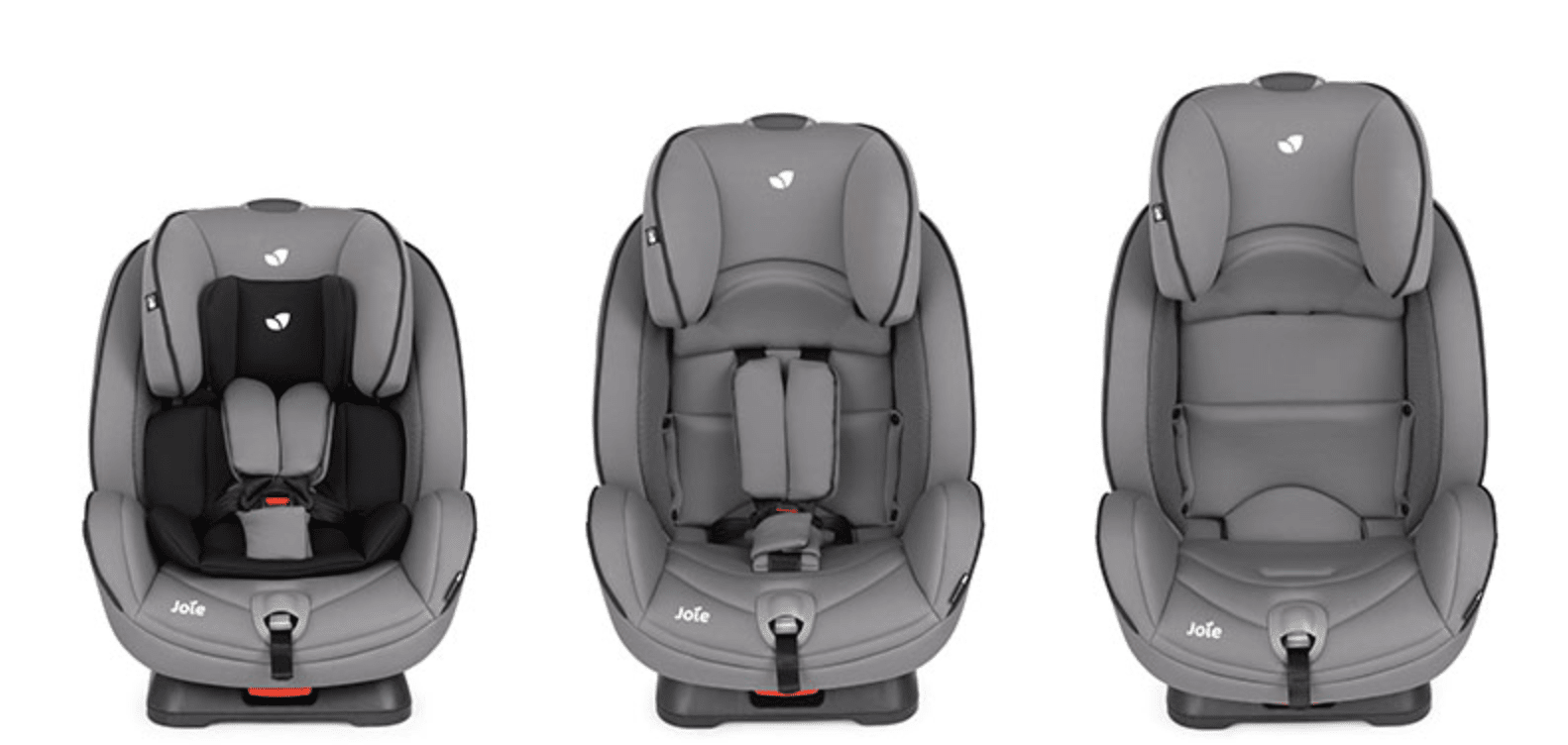 This car seat features a Grow Together™ multi-height headrest and harness system that lets the car seat grow as your child grows. The car seat uses steel frame supports to keep the car seat strong during impact and add weight to keep the seat tight and low to the vehicle for better stability and protection. Plus, with multiple recline positions, your child's comfort is assured.
Why buy this:
Grow Together™ lets you adjust the seat according to your child's growth
4 recline positions
Side Impact Security provides extra protection
Suitable from birth until 4 years (or 18kg)
Baby Armor steel frame provides extra support and protection.
Side shell ventilation and breathable fabrics on headrest enhance airflow to child
Mesh storage pockets to keep extra things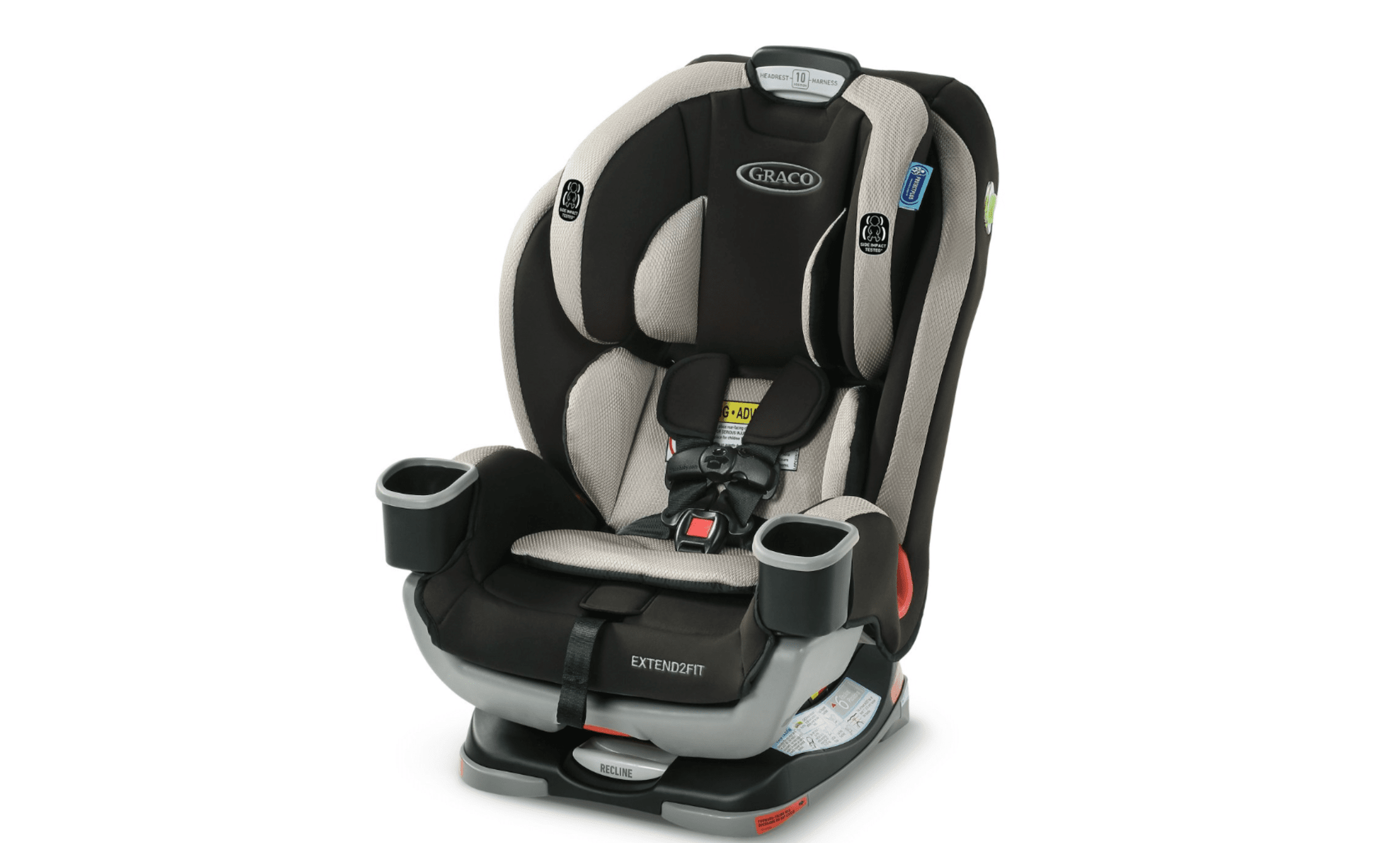 Offering 3 modes of use to grow with your child from rear-facing harness to forward-facing harness, this car seat's versatility and low price point make it a favourite of many parents. It also features a 4-position extension panel that provides up to 5 inches of extra rear-facing legroom, which allows your child to safely ride rear-facing longer. Harnessing with this car seat is made simple with the No-Rethread Simply Safe Adjust™ Harness System, allowing you to adjust the height of the headrest and harness in one motion.
Why buy this:
Lower price point compared to other models
Allows your child to ride rear-facing longer
3 modes of use to grow with your child
Car seat features Graco® ProtectPlus Engineered™ to help protect in frontal, side, rear, and rollover crashes
Car boosters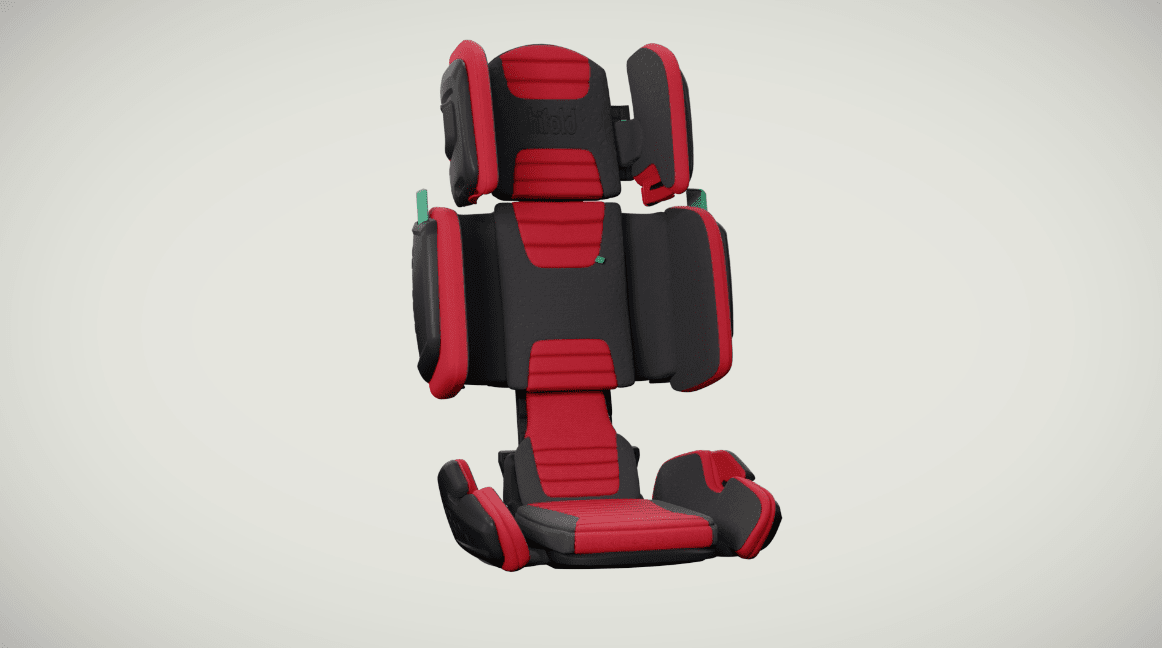 It's the world's most adjustable high back booster seat! It utilises unique Multi-Fit™ technology to provide 243 different individual settings to keep your child safe and comfortable. It's portable, safe, and convenient! For children ages 4 and up ready to switch to booster seats, this may be the model for you!
Why buy this:
Weighs only 4kg
Removable and washable seat covers
243 individual settings
Easy to set up and install
4 adjustable settings around the head, torso, thighs and height.
4-layer designs with 6 impact prevention zones
Seat fabrics that allow sufficient airflow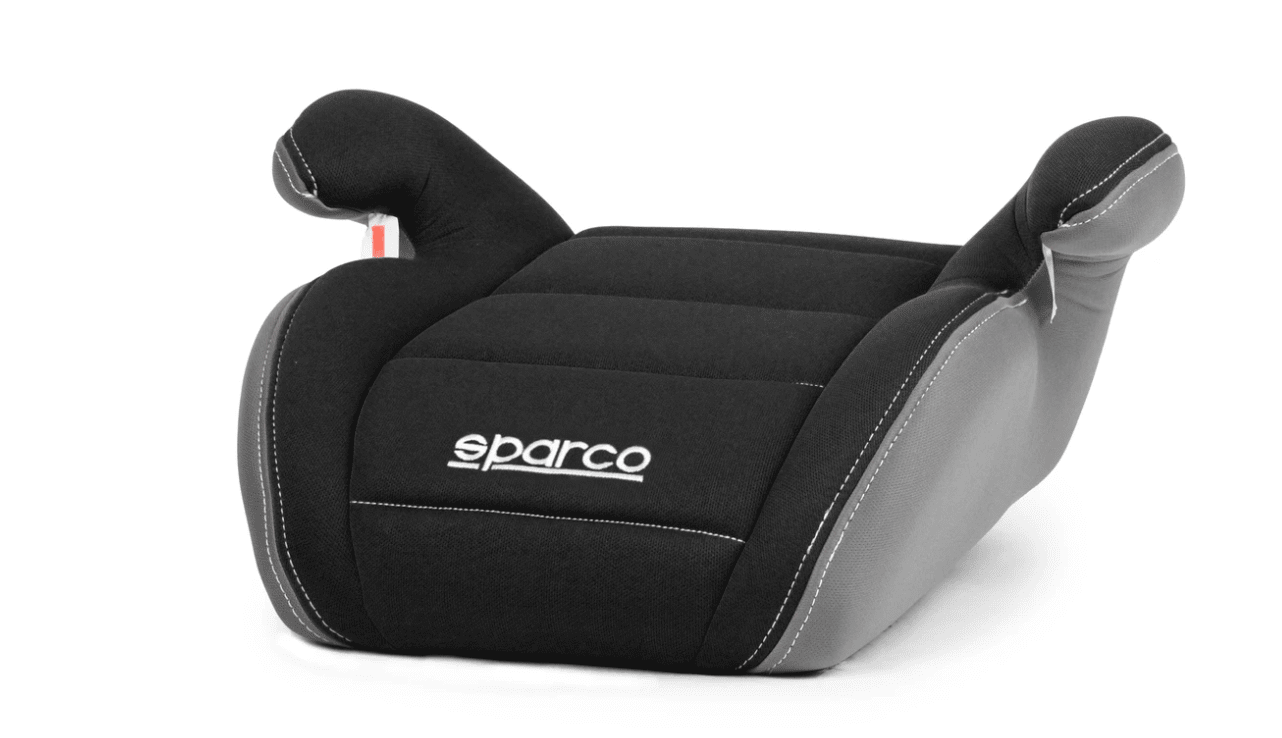 An easy and light booster seat, this booster seat is a favourite for parents looking for portable and convenient booster seats for their child. The booster seat comes with a latch system that secures the seat to your car's seat, preventing sliding. It also boasts ultimate comfort with breathable seat fabric.
Why buy this:
Lightweight, occupies little storage space
Height is adjustable
Designed to minimize discomfort and maximize comfort
Easily removable and washable seat covers.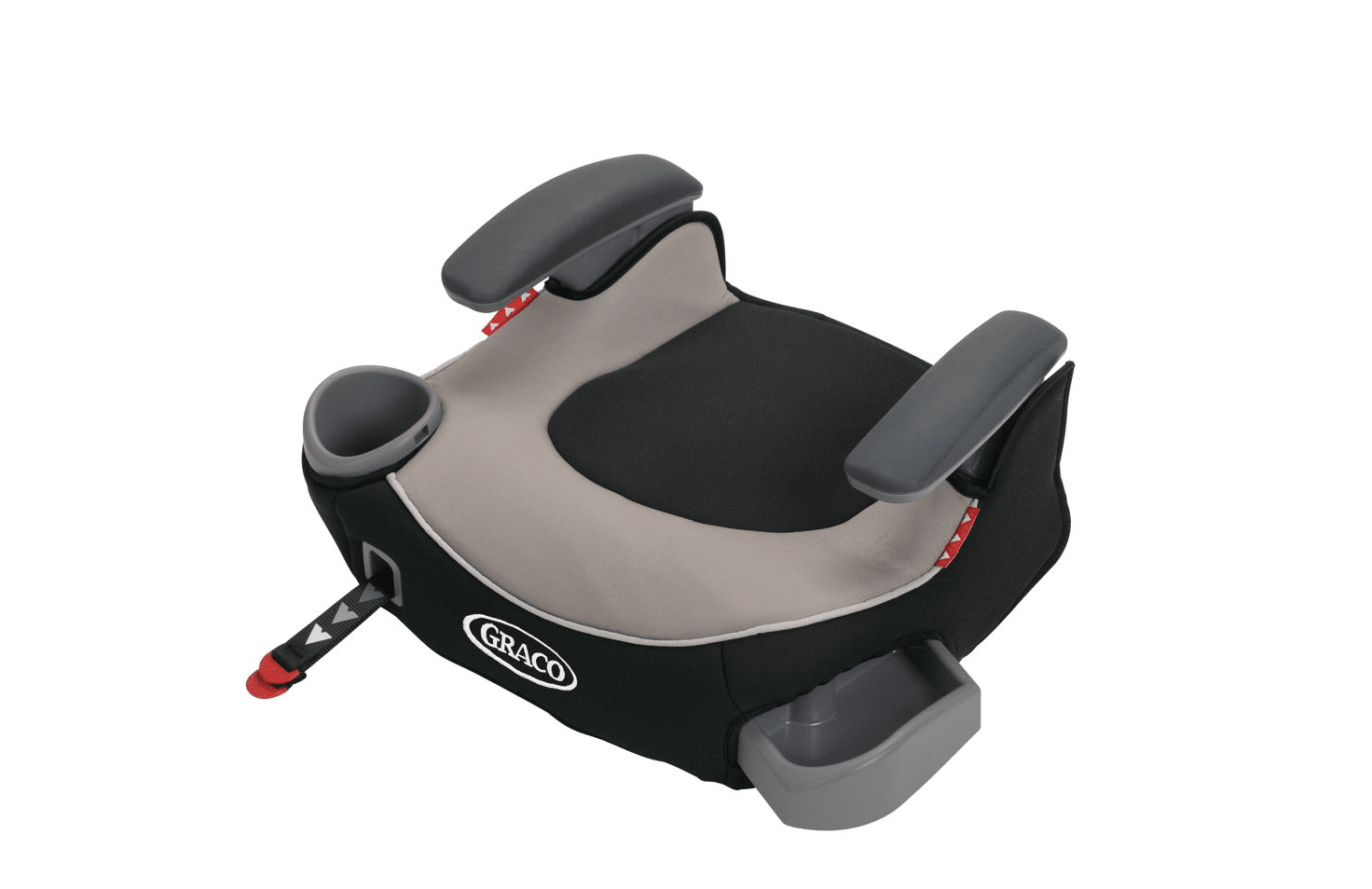 This booster seat helps safely transport your "big kid" to wherever they need to go. It also has an integrated cup holder and hide-away storage compartments to keep your child's drinks and favourite things within arm's reach. Not only does this seat provide your child with maximum protection, but it also allows your growing child more independence.
Why buy this:
Lots of storage compartments & cup holder
Removable and easy to clean seat covers
Takes up little space in the car
Designed to maximize your child's comfort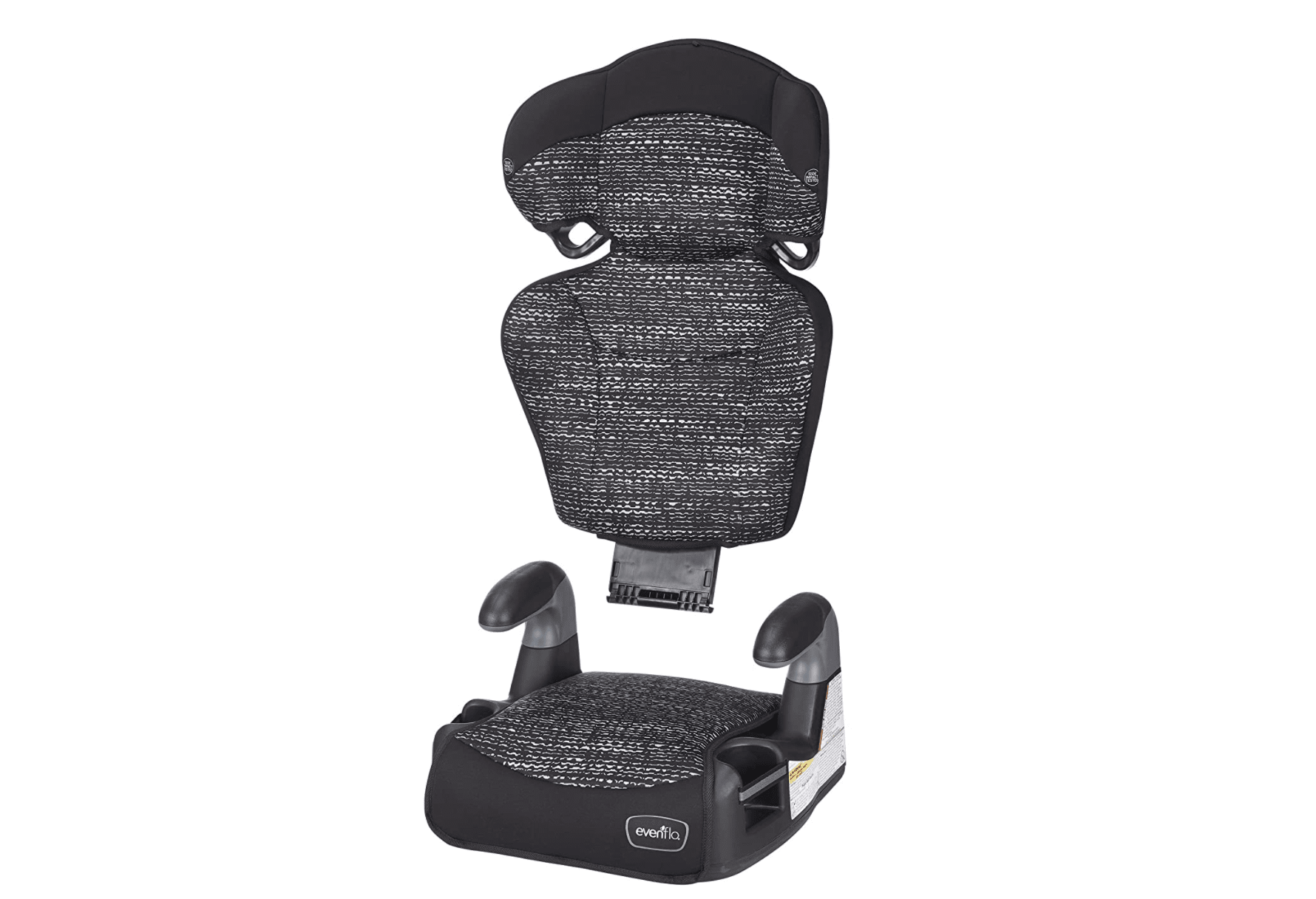 This car seat provides protection while rocking a sleek and modern design. This model boasts 2 modes of use, with seats easily transitioning from high back to no back booster, for your convenience. Plus, with integrated cup holders, your child's snacks are only an arm's reach away.
Why buy this:
2 modes of use: high back & no back booster
6 positions height adjustment
Dual, integrated cup holders
Easy to clean with removable seat pads, machine-washable.
Comes with multiple colours to let your child express their individuality.
Car seat booster is foldable and portable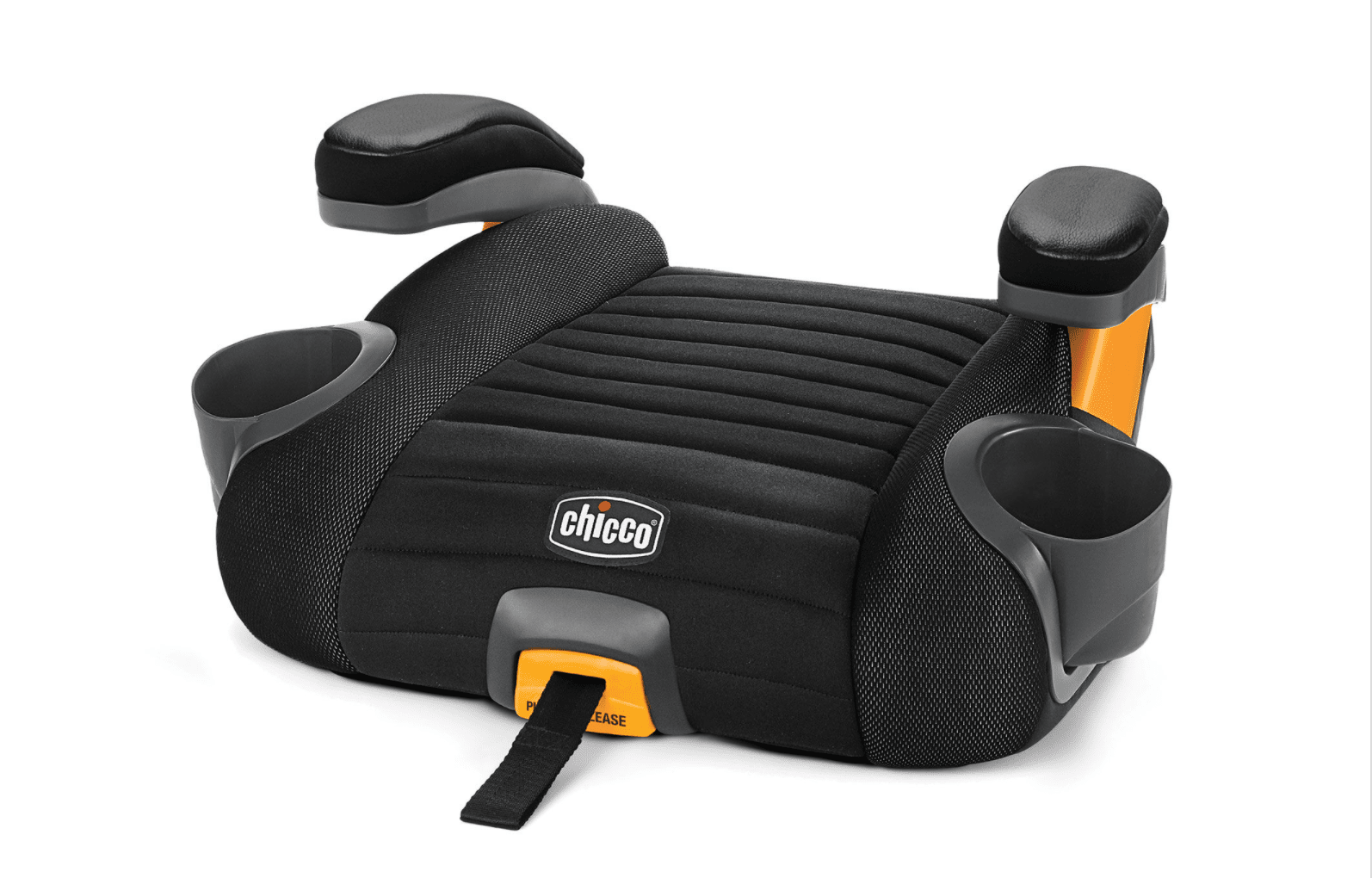 Always be road trip ready with this booster seat! This model is equipped with LATCH to help stabilize the seat as your child gets in and out. It also has a simple pull of the release handle and a built-in carry handle, which makes for a convenient grab-and-go when switching vehicles. In addition to this, the seat has a double-foam padding that ensures that your child stays comfortable during any long rides.
Why buy this:
Quick-release LATCH system
One pull release handle & built-in carry handle
Contoured ErgoBoost® seat
Double foam padding
Smooth, non-marking underside
Machine-washable fabrics
2 dishwasher-safe CupFolders™
No matter what car seat or car booster you're looking for, you'll be sure to find one that suits your fancy in this list. However, if you're also in the market for a bigger car to accommodate your growing family, be sure to buy your next car with CARRO!
All our cars undergo a rigorous 150-point inspection check, assuring you of its quality. We have a wide-range of vehicles, many of which are suitable for big families. Browse here now.