A wet track, a 1.4L-turbocharged hatchback, and a 6-speed manual transmission (MT), this ticks pretty much every box on a boy racer's bucket list, and that's what Suzuki brought to life for us yesterday at the Suzuki Swift Sport launch event right here in Singapore.
The New Suzuki Swift Sport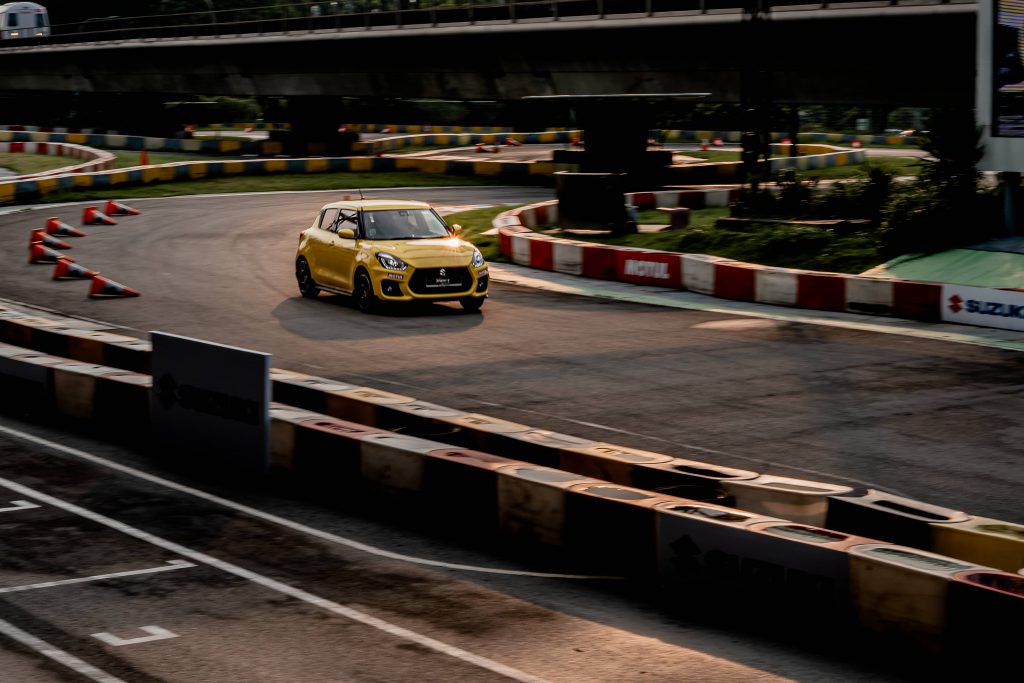 The new Swift Sport carries all the agility and nimbleness that you find on the base 1.2L naturally aspirated (NA) mild hybrid Swift. Where the Swift was lacking in punch though, dropping from its previous 1.0L turbo powerplant, the Swift Sport fills the gap perfectly with its 1.4L turbocharged powerplant.
The 48V mild-hybrid system further amplifies the punchiness of this subcompact hatchback by pulling the torque curve higher at lower RPMs, pumping out a maximum torque of 235Nm at a very early 2-3k RPM range, making the Swift Sport feel like it flies, right off the bat.
Of course, mild-hybrid also means better fuel efficiency, with a paper value of 21.2km/L.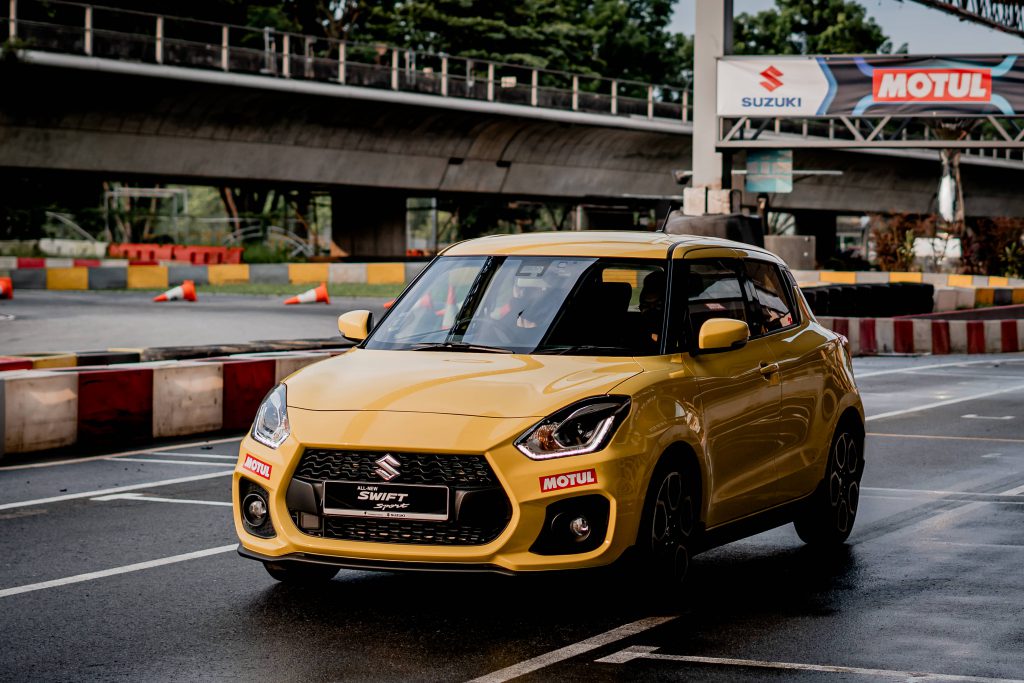 Under the supervision of high-performance driving instructor Eugene Oh, we got to run the Swift Sport down all the curves and bends of the closed circuit.
Going down the go-kart track very aptly demonstrated the agility of the Swift Sport, holding corners tightly in its minute subcompact stature, yet readily bursting with plenty of torque after exiting corners with the hybrid-assisted turbocharged engine.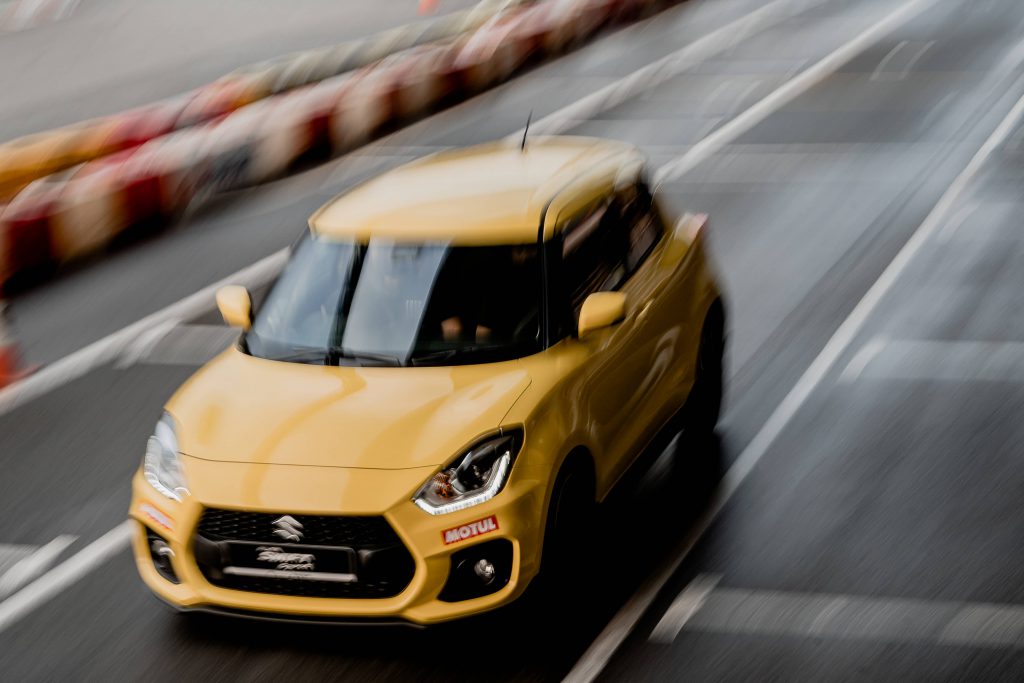 The super-light 1020kg kerb weight of the hatchback makes it feel faster than its century sprint timing of 9.1s, yet, for all its speed and power, still easily managed by the very bitey, very adequate stopping power from its front and rear disc brakes. 
All that power and handling, along with a 6-speed manual transmission makes the Suzuki Swift Sport a superbly engaging machine, very ready for spirited driving right out of the showroom. The Swift Sport also gives back to the Swift lineage its sportiness, that fans may have felt dropped off when the Swift went from a 1.0 turbo to a 1.2 NA. 
At A2 VES banding and A category COE, the Swift Sport currently retails at $109,900 including COE (Price from 29 April-5 May 2021), giving it a huge segment advantage for those looking for an affordable 6-speed manual car.
The SEAT Ibiza 1.5 FR comes close in size and has a higher power output, but has no option for manual transmission, and has pushed itself into being a category B COE car. If rear passenger space is a strong point of consideration, then the Honda Jazz would be one to consider.
---