USA
Shall we head to Washington for our road trip?
The state of washington is in the United States' pacific northwest corner. Often confused with Washington DC, America's capital city, this state offers big cities as well as rural outbacks. The landscape of this state has it all: ocean, lakes, mountains and forests. This state, especially on the coast, is known for its moody weather. Keep an umbrella close by and enjoy as you submerge yourself in all Washington has to offer. We recommend starting your trip climbing the mountains in the north, getting lost in vibrant cities, taking ferries to enchanted forests, having a taste of history in their capital and then ending off beachside in the south. For this we start our trip in the country's north west corner atop the mountain of Mt. Baker.
Mt. Baker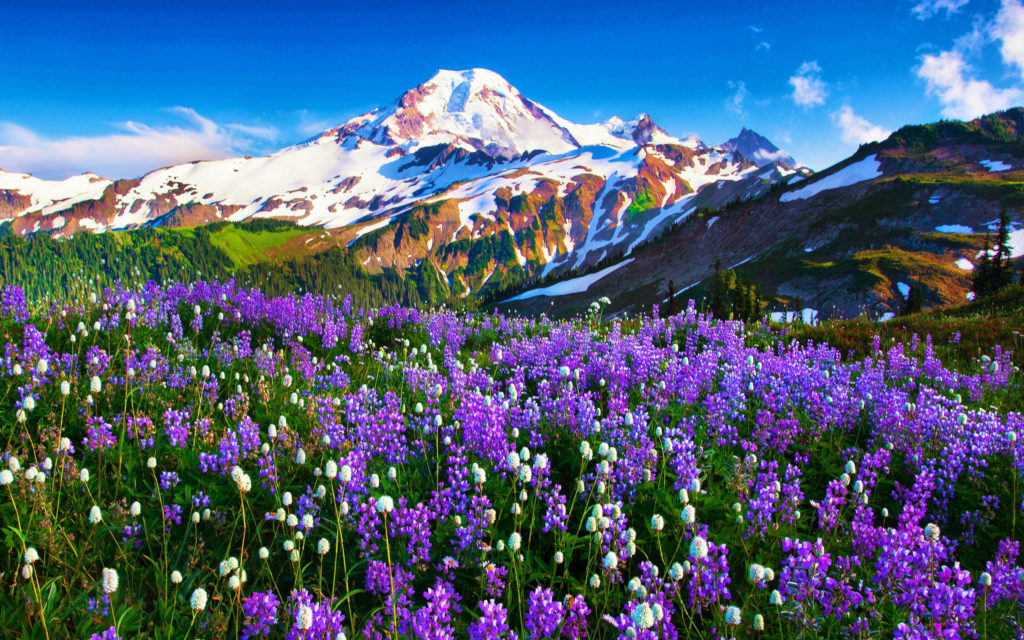 To start this trip we enjoy a climb to the top of an active volcano. You won't realize how much is going on inside this volcano as it is covered with lush forest.
If you visit in summer months lace your hiking boots up for beautiful hikes through the peaks and glaciers. You will find colorful flowers and trails ranging from beginner to advanced. Try your hand at Nooksack river fishing in Washington's only wild river where you will find five types of salmon. Or, for more adventurous folk, jump in a boat and brave the rapids rafting down the river.
In winter months trade your hiking boots for snow shoes and climb your way through the hills. You will quickly find yourself in awe of the beauty of these snow covered peaks.Try skiing or snowboarding down these impressive runs which range from a bunny hill for beginners to black diamonds for those who are confident.
Once you have gotten a taste of the mountains return to sea level for Washington's vibrant city, Seattle.
Seattle

Seattle has acted as an inspirational backdrop to many movies and tv shows including Fifty Shades Of Grey, Twilight and Grey's Anatomy.  This city is known for two things: its constant rain and its excellent football team the Seattle Seahawks.
The most iconic landmark in this city is the Space Needle sitting at 605 feet high. Wait for a clear day and treat yourself to a dinner you will never forget. 500 ft in the air the Skycity restaurant provides excellent views which include a 360 degree aerial view of the city. Desert here includes a free trip to the observation deck where you can get a bird's eye view to plan the remainder of your trip.
With both feet on the ground, check out the infamous Pike Place Market where you can grab a coffee from the original Starbucks coffee shop. We recommend getting some fresh sushi here that has been caught only hours earlier.
End your trip enjoying the culture of this vibrant city. From quaint boutiques to lavish art galleries this city has it all. This city has a vibrant nightlife. From buzzing bars to quirky theatre shows, you will get an undeniably upbeat atmosphere here.
Once you have seen the vibrant seattle sites escape the city by taking a ferry east to the enchanted Olympic National Forest.
Olympic National Forest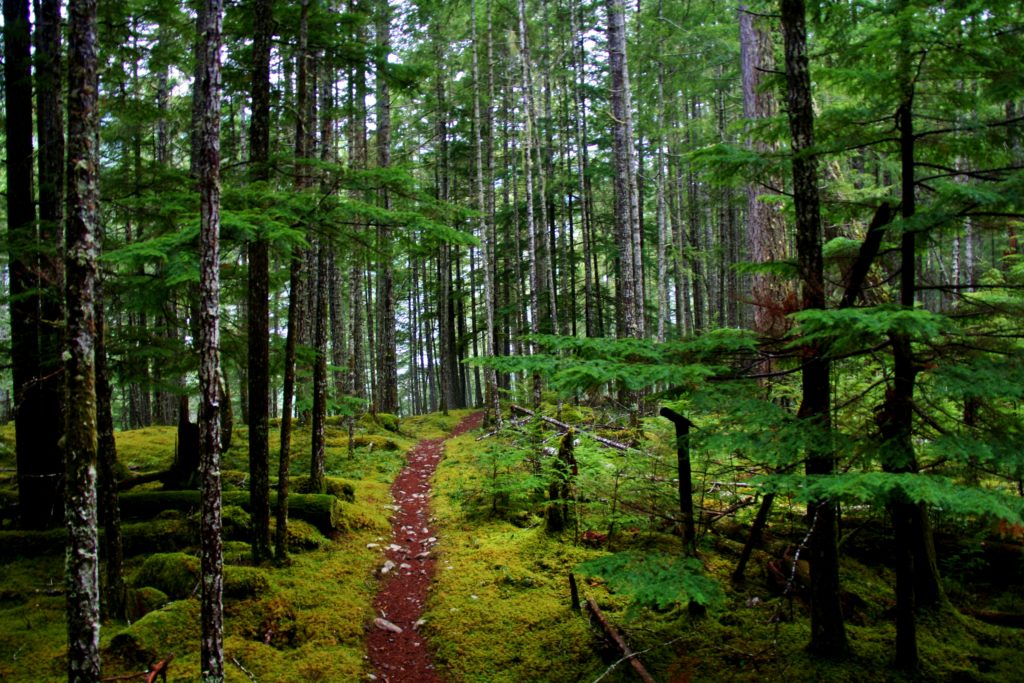 This forest is a sight to behold. From serene, seemingly untouched beaches to lively green rainforests this wonderful place will make you feel like you are in a fairytale. This impressive lush green forest spans 1,442 square miles and is home to the Hoh rain forest. Here you can busy yourself on many nature hikes where you will get a chance to stretch your legs and take in the beauty of the rainforest.
On the few rare clear days you encounter spend your time beachside at the many secluded pebble lined beaches in this area. Or, ditch the salt water for some fresh water in the many waterfalls and lakes scattered throughout the forest.
On colder days visit the Olympic hot springs where you can take a rustic dip in some natural hot springs.
Trade the tall evergreens for a taste of history in Washington's capital city, Olympia.
Olympia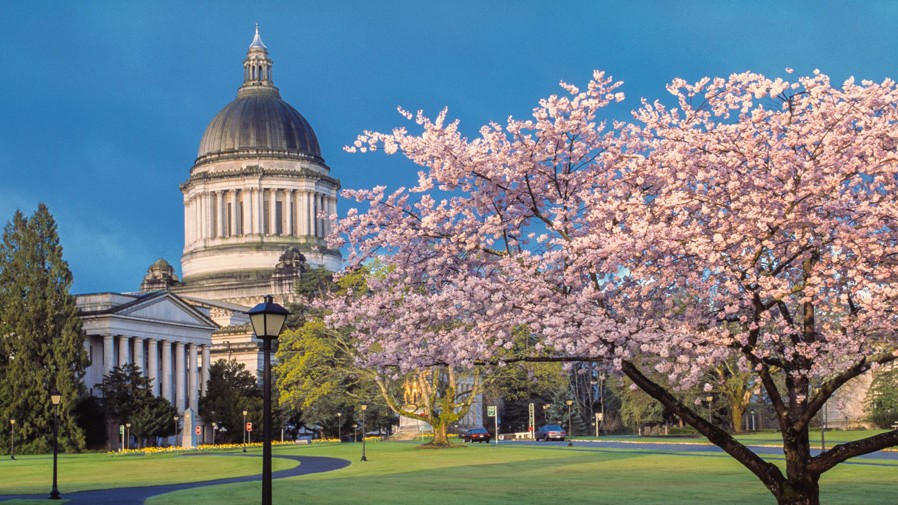 Washington's capital city this quaint small town sits on the water with impressive views. Take some time to explore this small town's history. We suggest going to the farmers market and Percival Landing.
This is a serene part of town that includes a majestic view of the water within walking distance to a Children's Museum, sculptures, and a walk along the waterfront. We suggest sitting to have lunch overlooking the harbor.
Long Beach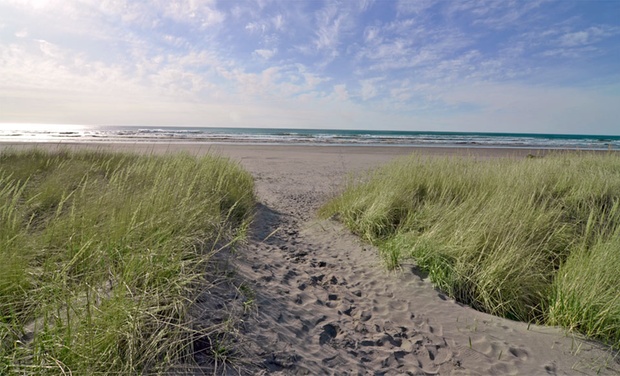 About 15 minutes outside of Long Beach, you will see Willapa National Wildlife Refuge. This is a great place to stop where you will submerge yourself in seaside forest. A great place to see migratory boards and numerous other wildlife this lush land is great for camping or hiking.
Once getting into Long Beach, drive your car right up on the beach as close to the waves as you can and enjoy a day of salt, sand and sun. Grab some fresh fish and chips and head to the beach to let all your stresses wash away as you focus on the crashing waves watching the tide come in.