Undeniably, owning a car in Singapore is expensive but it offers one of the most reliable ways to get around without having to deal with the tediousness of public transport or the inconvenience of waiting for a  taxi.
"Maybe it's more feasible and budget-friendly to rent a car instead, but how do I go about it?" Sounds familiar? 
The entire process involved in renting a car can be daunting for both first-timers and veterans alike. Renting a car can be overwhelming if you have never done it before. 
Let's start off by weighing the pros and cons of renting a car in Singapore. 
Pros and Cons of Renting a Car in Singapore
| Benefits | Disadvantages |
| --- | --- |
| Don't have to pay a large sum of money upfront | More expensive if you drive every day |
| You can change a car yearly | Mostly older models |
| Affordable for occasional drivers | Expected to take good care of the car |
| Eliminates the hassle of paying for car insurance, repairs, and other expenses separately | |
Before you decide to rent a car, there are a few things you should know about it. Here are 10 things you need to know for a smooth first vehicle rental experience. 
What are the Requirements to Rent a Car in Singapore?
There are a standard set of requirements a driver must meet before being able to rent a car in Singapore.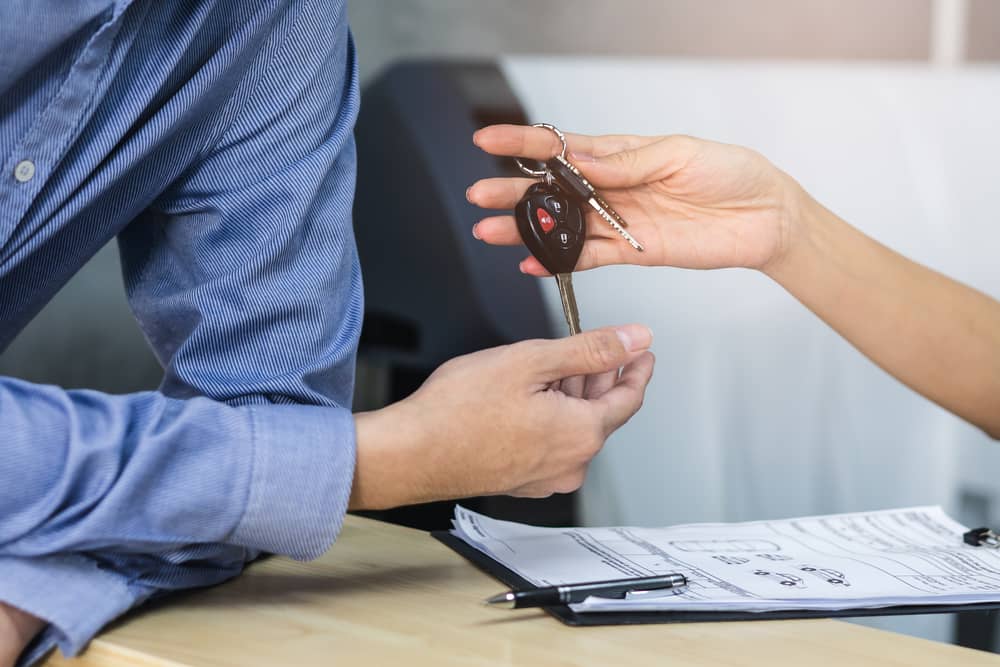 Driver's License 
A valid driver's license would be the first prerequisite that any rental car company will ask for. For local drivers, a valid Class 3 or 3A license will suffice. 
Conversely, expatriates will have to produce either their home country's driver license, which has been officially translated into English or an International Driving Permit (IDP). Do convert your license into a local one if you plan to drive in Singapore for a period longer than a year! 
Age 
Generally, the age requirement for most rental companies is between 22 to 73 years old. Some rental companies do offer exceptions for 21-year-olds but at a higher insurance premium. 
P-Plate 
P-Plate drivers, also known as "fresh drivers who received their driver's license less than a year ago", may not be permitted to rent due to a higher likelihood of accidents. 

Choosing the Right Rental Car
If this is your first time renting a car, it's easy to get carried away by the range of vehicle options you'll be met with. 
However, it's all about what you need, not what you want. You should consider factors like the number of passengers or baggage you'll be carrying on a regular basis. 
While renting a car with the largest capacity may seem appealing, it may not be a cost-effective choice if you're not using it extensively. Although it has a large capacity for storage, it consumes more fuel than the average vehicle. 
Car Insurance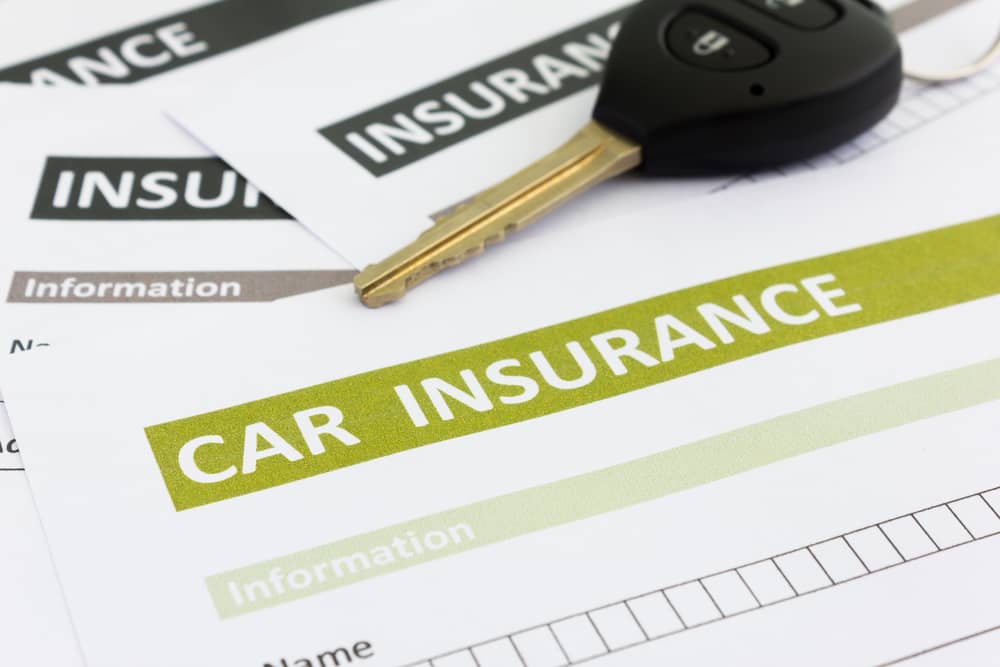 The cost of auto insurance is usually included in the price, but make sure to read through the rental company's insurance policy. 
To limit the user's liability, rental companies provide a Collision Injury Waiver, which covers you in the event of an accident, but you'll still be responsible for a portion of the cost of damage or theft. (otherwise known as Damage Excess) 
You could also rely on your existing insurance plan but do check if your plan covers potential accidents in rental cars. 
TL;DR Don't drive a car without insurance. Ever. 
Car Petrol Level
Certain car rental companies practice a "full-to-full" policy, in which you're given the keys to a car with a full tank of fuel and you're supposed to return the car correspondingly.  
As such, make a detour to a petrol station for a refuel before heading back to the car rental company. Otherwise, rental companies may impose a petrol refill service fee, which is usually more expensive than standard rates at petrol stations. 
Collecting the Rental Car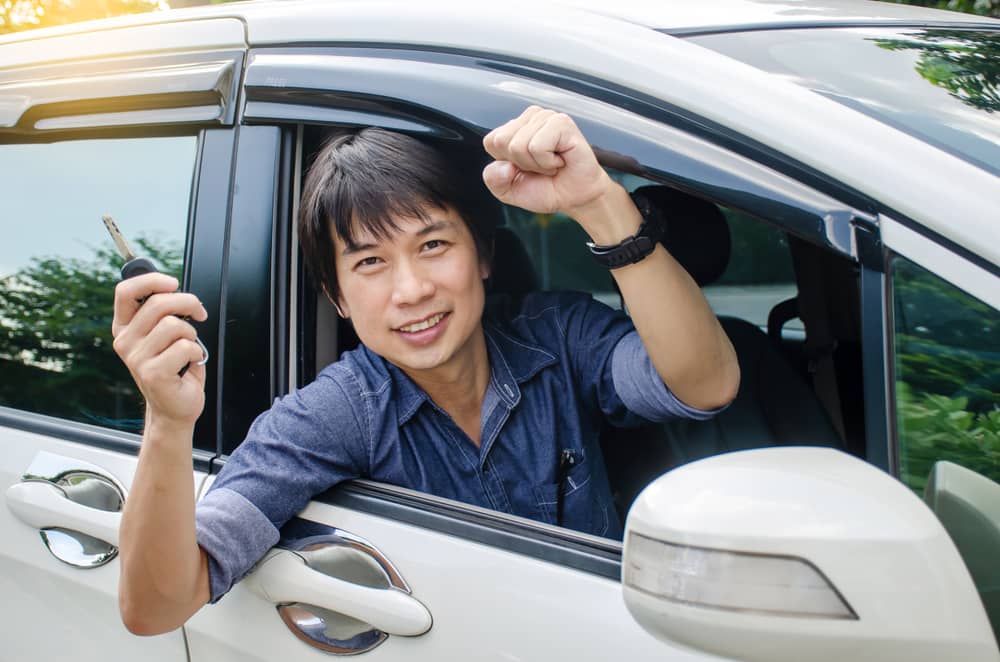 Upon collection, check thoroughly that the car's exterior and interior are as described in the agreement. Flag up any pre-existing defects or concerns to a staff member prior to your rental or you may be held accountable for any scratch or dent found on the vehicle. 
It will be good practice to arrive at least 15-30 minutes earlier than the agreed collection time, ensuring a smooth collection process. 
Security Deposit 
Additionally, you'll normally be asked to pay a security deposit when you pick up your rental car. The mandatory deposit serves to protect the rental company and would be used to cover their losses for any damages or violation of the contract's terms & conditions. 
Don't worry, this amount is completely refundable after you return the vehicle. 
Returning the Rental Car 
Make sure to return the rental vehicle at least 30 mins before the deadline. Late returns might incur additional costs, which may be the full expense of the next day or a half-day. 
The rental car will be inspected for damages, and if any, you'll be responsible for the repair costs if the vehicle isn't properly insured. (Hence, reiterating the importance of car insurance)  
You may be also liable for cleaning fees if the vehicle is excessively dirty. So take good care of the car as if it's your own! 
Rental Dates and Duration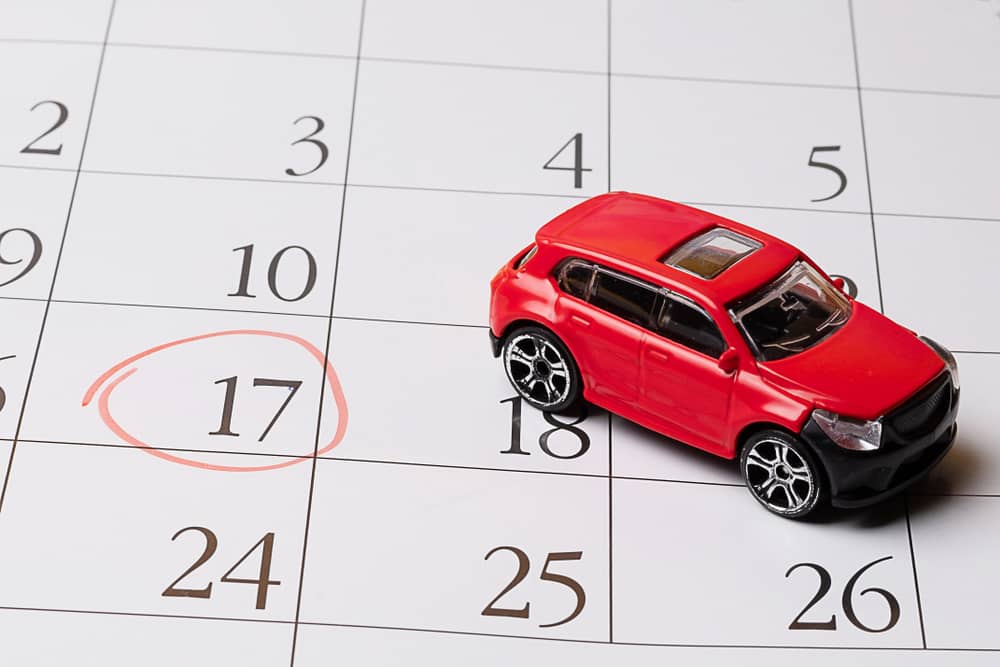 Ideally, try to slot your rental dates at least 2 weeks to a month in advance. You're more likely to secure your desired car and avoid a potential surge in pricing. 
Rental companies tend to differentiate their prices for peak period rentals, viz. public holidays and weekends. Due to the increased demand, rental rates are priced higher than usual. 
Duration 
Likewise, rental rates vary according to your rental duration. The shorter the rental duration, the higher the cost. 
For example, a rental company can quote you SGD$70 for a day's rental of a Toyota Altis, but SGD$220 for a 5-day period. (SGD$44/day)
If you want to rent a car for more than a month, it's termed as car leasing rather than car rental. It's less expensive if you commit to a one-year period or longer. For example, the cost to rent a car for a month might cost SGD$1,600, but if you sign a one-year lease, the rental cost reduces to SGD$1,500/month. 
Rental Packages 
To those who rely regularly on personal vehicles but can't afford to maintain one, consider committing to a rental car package. 
Although packages are a cost-effective choice, it's recommended to fully maximise the given vehicle usage or you'll risk underutilising your package fees. 
Contrarily, it's wiser to opt for hourly car rental rates if you're not a frequent driver. 
Where to Rent a Car in Singapore 
There are many car rental companies, including top-tier international companies such as Hertz and Avis. However, renting from these well-known companies may be more expensive than a local service. 
Here's a list of local car rental companies. 
All Trust Leasing 

Asia Express Car Rental 

Eazi Car Leasing 

Lion City Rentals 

My Car Rental 

Swee Seng Leasing 
Of course, there are a lot more car rental companies in Singapore, so do your due diligence and research before choosing a company to rent a car from.
Alternatively, you can consider getting a car subscription instead!
What is a Car Subscription?
Car subscriptions work similarly to how other subscription services like Netflix and Spotify.
You pay a monthly fee for the car of your choice and the car is practically yours. Additionally, unlike traditional car rental or leasing plans, the commitment period is usually really short and flexible.
So you don't have to feel tied down by the car, giving you more freedom and flexibility.

At CARRO, you can subscribe to a car from as low as $1,399 a month for brand new cars. These prices are even lower for pre-owned cars too. Additionally, the subscription fee conveniently covers almost everything a car owner would need — from maintenance, road tax and more!
You'll also potentially be able to save up to $800/year with CARRO's exclusive pay-as-you-drive insurance and maintenance, where you'll be charged based on how much you drive. So, if you drive less, you'll pay less!
Plus, unlike traditional car ownership, there's no need for a hefty downpayment! So you won't need to take out a car loan to pay for the car or fork out your hard-earned cash for the high downpayment, which gives you more flexibility with your finances, allowing you to use the money for more important things in life.
Learn more here.