Colour actually matter when you buy a car, not only because of the practical reasons but it says a lot about you as a person. Car colour speaks about things you may not even realise it yourself. See, I am helping you to conceal your secrets before you go around parading things you don't want others to know.
White is the way to go, at least for the 80%
The top reason for being the most popular especially in this Frying-Pan Hot country is because it absorbs the least heat compared to other cars. You may not feel the significant difference but the reflective ability actually removes quite a bit of heat. Every bit of effort matters when fighting the heat waves. Also, contrary to popular beliefs, white may help your car to look less dusty since the dust can blend in well. However, the only dirt it hides is dust, so any other forms like bird poop, rain etc, please go to the nearest car wash. Most people who buy white cars love cleanliness and would go the extra mile to keep it clean anyway, so a weekly car wash shouldn't be such a hassle. However, people who own white car colour tend to have a little OCD at times so that might be an issue if you are taking a ride. Remember to wash your feet before entering and don't leave any cookie crumbs behind.
Black
Black speaks of style, menace and empowerment. However, it also reflects the monochrome lifestyle of the driver where most of their clothes will probably be black, grey and white. They are likely to be strong believers of the minimalist style. Most people pick black cars because they feel that it will be able to hide dirt marks. However, that is not entirely true since scratch marks and dust marks stand out on black cars most prominently. The good part is that all you need is a rain shower to wash any dirt on the car, making it a popular choice for lazier people. Whereas, for white cars, a rain shower will just make it look crappier than before.
Grey/Silver
People who chose this colour like to remain in the background. They don't like to be in the spotlight and like to blend in. Also, if you are those that will only wash your car once a month, this is the perfect car for you as dust blends in seamlessly. If you are looking for something less dull, a little more stylish and striking, silver is a better choice as compared to grey. To sum things up, grey just exclaims "safe choice"!
Vibrant Colours- Red, Blue, Green, etc.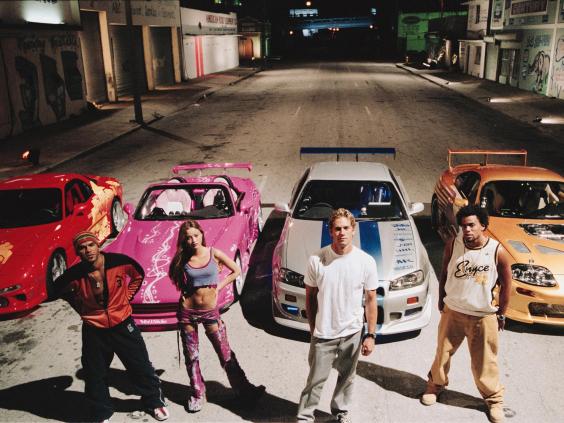 Have you ever wondered why cars featured in the Fast and Furious are never the typical monochrome colours? The typical monochrome colours like black, white and grey is slowly going down as more vibrant colours are on the rise. Vibrant colours speak more about your personality and is what many ladies will call a "bold fashion statement" as it is impossible for your car to go unnoticed. At the same time, having such colours will make identifying your car in a car park a much easier task.
Well, if you are like majority of the people who cannot decide on your car color, you can always opt for this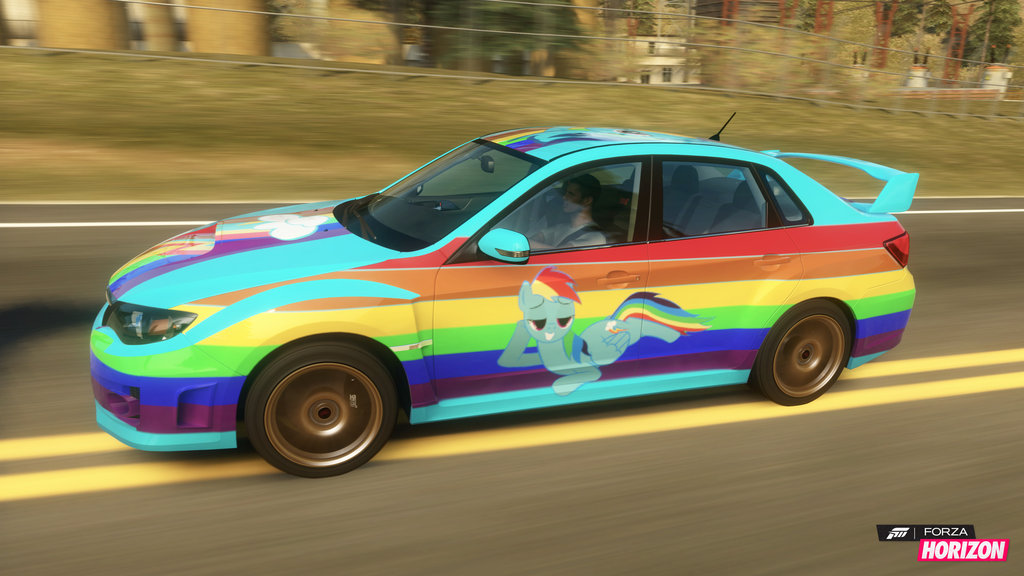 You will never have to worry about practically or revealing your personality anymore. Anything is possible with a rainbow!
Here at Carro, we have a wide variety of cars ranging from the simple and safe monochrome colours to the striking, vibrant and unique coloyrs like red, yellow and more. You will be spoiled for choice at carro.sg .