After about 2.7 million Opel Zafiras being sold all over the world since 1999, the German manufacturer launched the 2017-spec redesigned version of the third-generation Zafira. The goal is to continue to impress families and professionals who need a spacious and flexible vehicle for traveling long distances in high comfort. The latest Zafira is coming with a new exterior and interior but the more important is the improved range of equipment.
AT A GLANCE
Upsides:
Decent design
Flexibility and versatility
Safety features
Downsides:
Design (5/5)
The new Zafira is easy to distinguish from its predecessor because of a significantly different front end, taking over the major characteristics of Opel Astra. The new headlamp design, together with a completely new upper and lower grille, brought a dynamic and sporty appearance. The front headlamps melt into the radiator grille to form a graphic unity. The sculptural chrome logo bar is combined into the headlights, magnifying the sense of width. On the inside, the new Zafira comes with a completely redesigned cockpit, now with a simpler, more elegant layout.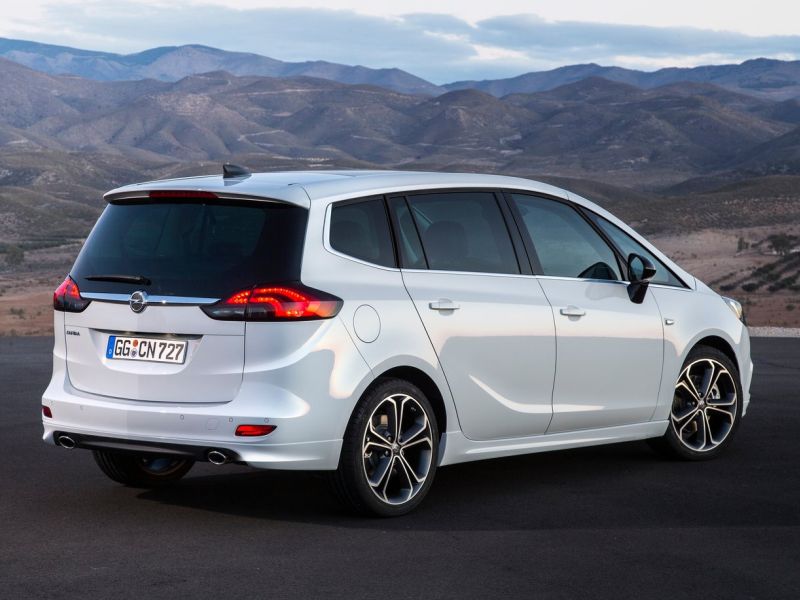 Engine, drivetrain, and performance (3/5)
The new Zafira comes to Singapore with a familiar 1.4L 4-cylinder turbocharged petrol engine, paired with a 6-speed automatic gearbox. The engine exports 140 hp and delivers 200 Nm of torque to the front wheels. It needs 10.2 seconds to accelerate from zero to 100 km/h, reaching the top speed of 197 km/h, which are decent numbers for a car which is heavier than one and a half ton. According to official info, the average fuel consumption is only 7.2 liters per 100 kilometers.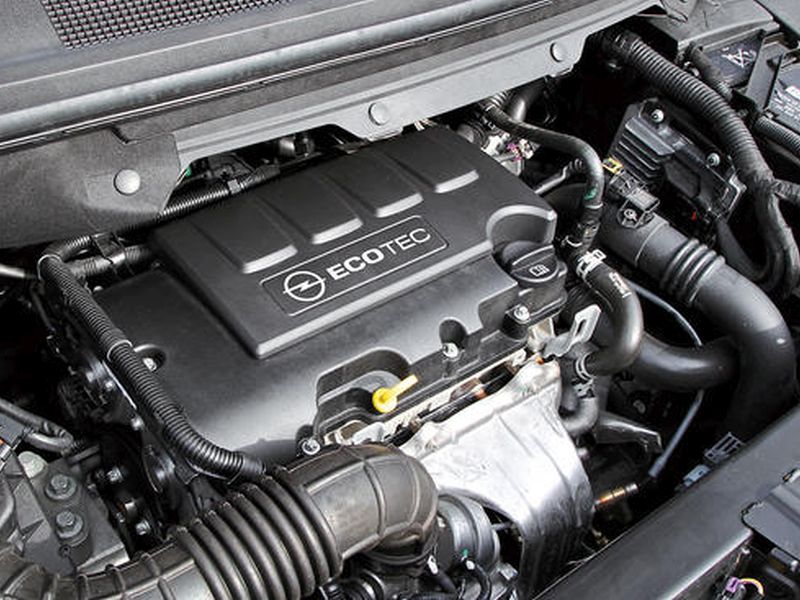 Trim levels (4/5)
Opel offers two latest generation IntelliLink infotainment systems for the new Zafira. R4.0 IntelliLink incorporates smartphones, offering both Apple CarPlay and Android Auto compatibility. Key standard features are fabric seats, white ambient light in front and rear doors, leather steering wheel, full AFL LED lights, chrome window surround, 17-inch alloy wheels, silver-colored roof rails, front fog lamps, Dual Zone air conditioning, Hill Start Assist, Park Assist front, and rear etc.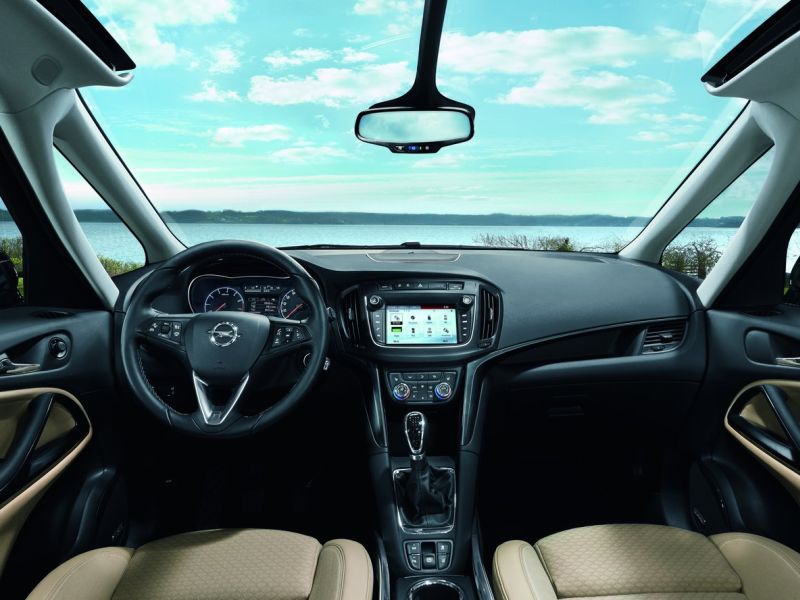 Safety (5/5)
The Opel Zafira continues to offer premium safety with plenty electronic aids. The many of those systems are based on the "Opel Eye" front camera system, such are Lane Departure Warning (LDW), or Traffic Sign Recognition (TSR). A radar sensor can be combined with the front camera system, making the radar-based Adaptive Cruise Control the perfect system regarding safety. Some other functional systems are the Following Distance Indication (FDI), Forward Collision Alert (FCA), Collision Imminent Braking (CIB), Side Blind Spot Alert (SBSA) or Advanced Park Assist (APA).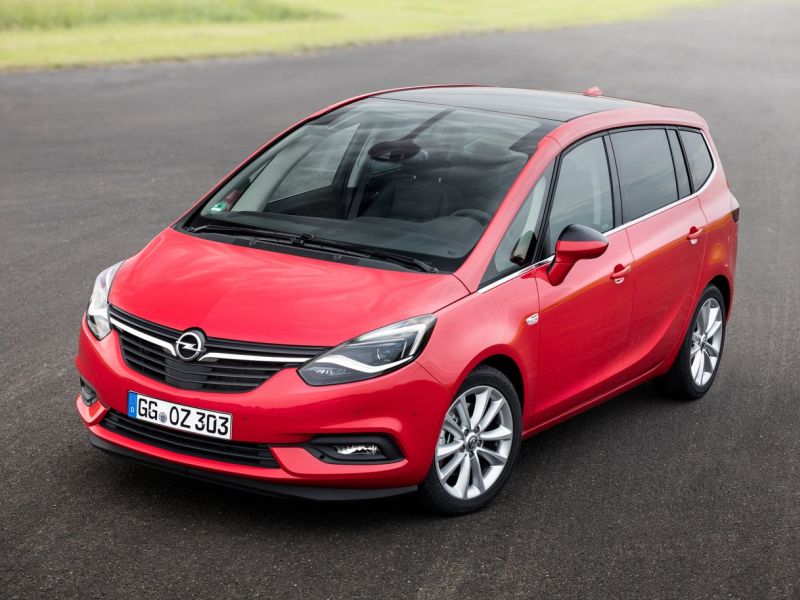 Conclusion: 4.25/5.0
The Opel Zafira remains the champion of functionality and versatility, with numerous features which make driving and living much easier. Ergonomic seats, Flex7 seating system, FlexRail console, FlexRide adaptive damping, Opel IntelliLink infotainment system and many other parts of equipment are converting Zafira's cabin into a traveling lounge. On the other hand, the only available 140-hp engine is only to run Zafira in a comfort mode, without any sporting pretentions.