Experience the go-kart driving feel as you cruise with the Mini JCW Convertible, with the wind passing through your hair. That is what this car is all about. It combines the performance we have come to expect from John Cooper Works with the fun and excitement of a four-seat Mini. This is a car that has many people taken in, and if you are looking to combine comfortable driving with a good time, then look no further.
AT A GLANCE
Upsides:
Powerful engine
Clever roof configuration
High performance
Downsides:
Heavy steering
Not great in 2nd and 3rd gearing in manual transmission
DESIGN: 3.5 / 5.0
When you look at the car, you will notice the new design comprising aerodynamic elements such as air intakes where conventional fog lights are placed. Further observation will uncover the honeycomb design grille with a signature red horizontal line. The design of the roof is neat and can swiftly open or close within 18 seconds at speeds of 30km/h and better still, a sliding roof function is included, and it opens to 40 cm at any speed.
Further design changes can be observed at the rear of the rear seats where the traditional hoops for rollover protection have been with an invisible self-deploying rollover protection system. The new system has a response time of 150 milliseconds and jet out of oval-shaped extrusions. The screen has also been reinforced as part of upgrading rollover protection.
A regrettable decision is choosing not to include a wind deflector as a standard as is common with convertibles.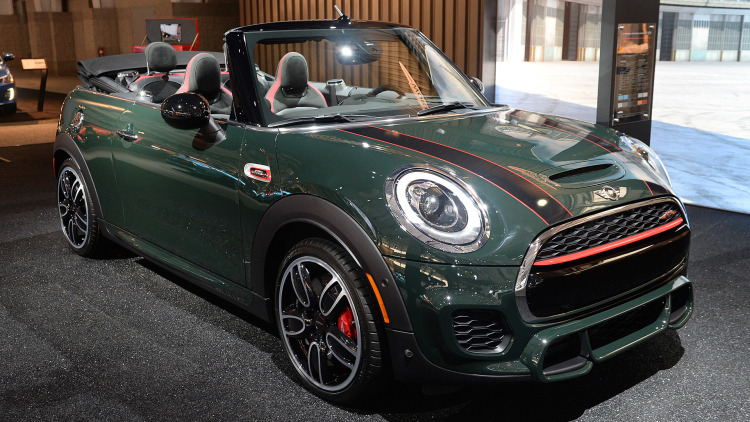 ENGINE, DRIVETRAIN, PERFORMANCE: 3.0 / 5.0
Engine-wise, the 2017 Mini JCW Convertible is a big upgrade on the preceding JCW Convertible. It comes with a 2.0-liter turbocharged petrol engine with four cylinders and a twin-scroll. This has the best performance and is the most powerful engine in a Mini. The 320 Nm torque and 170kW power represent 23% and 10% increases in both torque and power over the previous model. A customer may choose between a 6-speed automatic or 6-speed manual transmission gearboxes with no increase in cost with any option.
The performance of this puppy is just amazing. The predecessor got a good rating for comfort and performance. The Mini JCW Convertible adds to that a dynamic damper suspension as standard. The dynamic damper control enables you to choose to isolate the drivetrain from the suspension settings.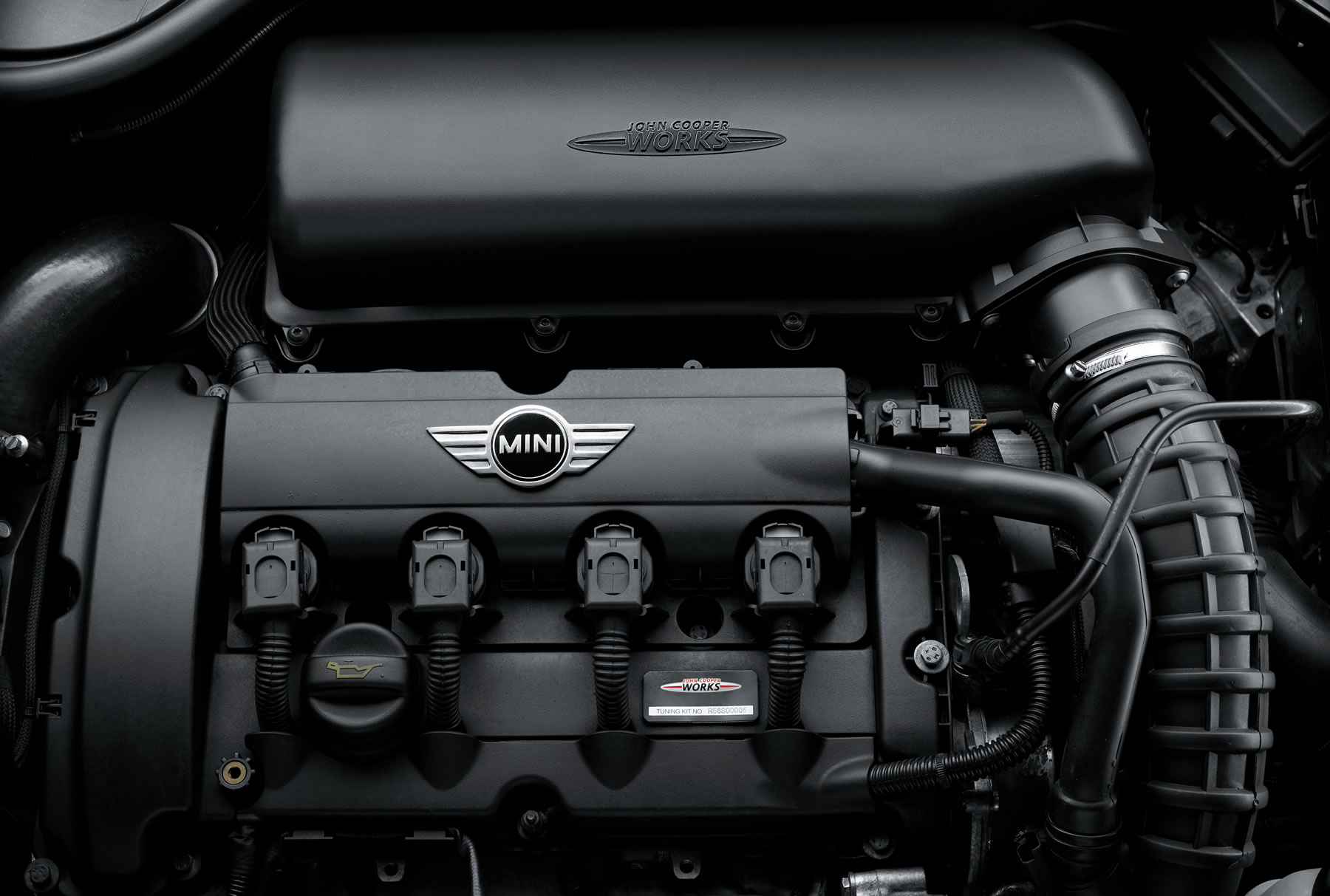 TRIM LEVELS: 3.5 / 5.0
The mini JCW Convertible seemingly has no trim levels. We can, however, compare how the car competes with the Cooper S Convertible and the previous JCW Cabrio.
The 2017 version has a multitude of features and equipment both standard and optional. For example, it has lots over the Cooper S convertible, such as Brembo Sports brakes, performance control, a rearview camera, JCW sports exhaust, driving models, LED headlights, and run-flat safety tires.
It goes on to show its obvious superiority over the previous model by having 18-inch JCW alloy wheels, a six-speed automatic gearbox, dynamic damper control, front parking sensors, park assist, navigation on an 8.8 display screen, and digital radio.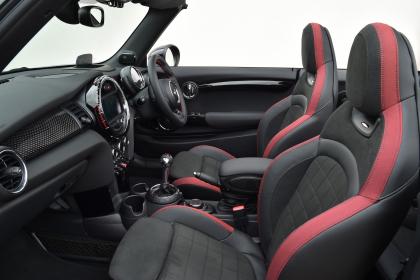 SAFETY: 3.5 / 5.0
The Mini JCW Convertible has made steps in the right direction safety-wise. The windscreen has been reinforced to protect occupants in the event of a rollover, while a new rollover protection system has been installed as standard, it is a four-seater car, and therefore we can conclude that the included four airbags are sufficient for all occupants.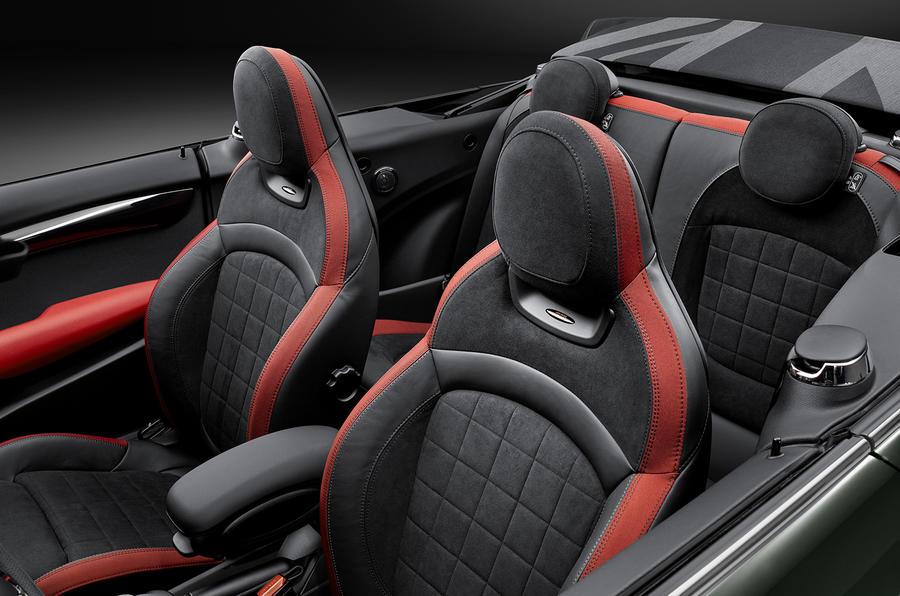 CONCLUSION: 3.5 / 5.0
The Mini JCW convertible is lots of fun and does exactly what it is advertised it will do. It packs a punch that we have all come to expect from JCW, and its performance numbers are good.