The Maserati Levante SUV has undergone extreme engineering to offer customers mastery of different situations. In its own way, it is tasty, quick and extra comfortable. The Levante SUV is a classic, giving customers exhilarating performance with precise handling.
It is equipped with an 8-speed gearbox, Maserati's intelligent Q4 AWD and a torque vectoring system for an inspiring driving experience. To match its luxurious style, Maserati equipped the SUV with 3.0L V6 twin-turbocharged engine mated to an 8-speed ZF 8HP automatic transmission. Drivers enjoy a full colour 8.1 inch TFT Touchscreen display which makes it unique in character, not just like any other SUV.
AT A GLANCE:
Upsides:
Unique interior
No shortage of space
High performance
An unmistakable design
Downsides:
Signs of understeer as tyres start losing their sticking ability.
DESIGN: 4.0/5.0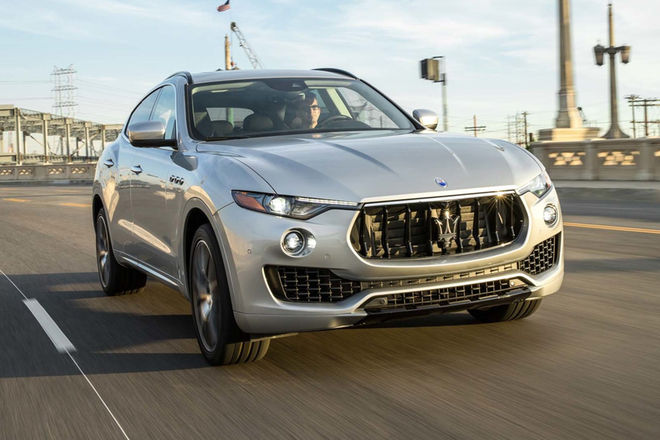 Style plays an important role in this SUV's appeal with its exterior equipped with dramatic features with the appeal to satisfy onlookers. Its design is sleek and sporty characterized by three outstanding air vents. It includes a gaping grille referenced from sporting Maseratis of the past, which is big, menacing and fully detailed and features the trident badge as a symbol of elegance. It is easy to fall in love with the headlights too with fog lights incorporated between the two. The hood is big and long, has handsome wheels and pillar-less door frames.
As much as the exterior is exceptional, the interior is also jaw dropping. The car is fitted with red interior mixed with black leather with a wooden trim. Everything inside is of high quality with an analogue clock mounted on the dash and metallic paddle shifters complementing its prestige. The Levante can comfortably fit four adults.
ENGINE, DRIVETRAIN, PERFORMANCE 3.9/5.0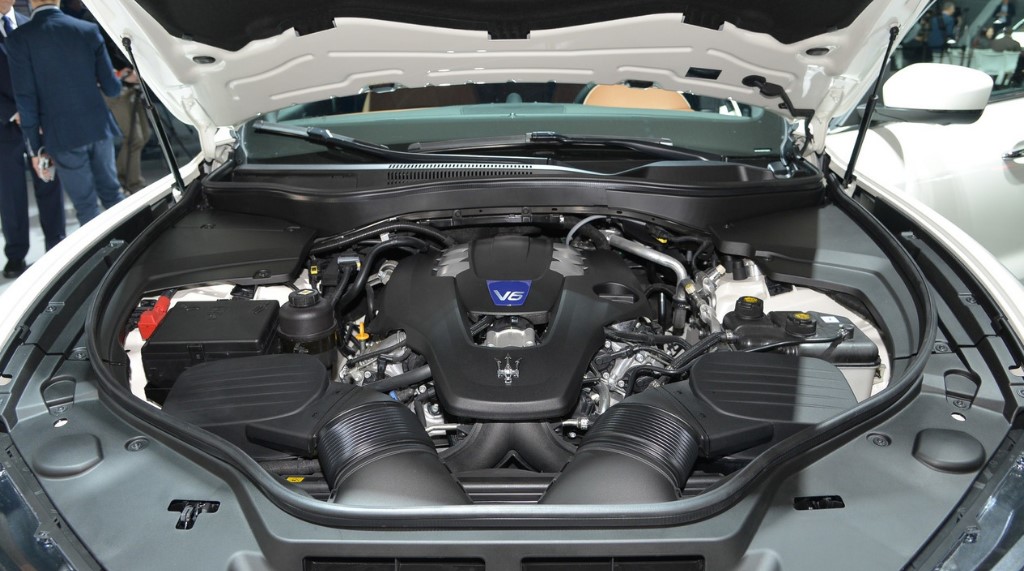 The Levante comes with a four-wheel drive but the system is rear-biased. Only the rear wheels are powered most of the time but when traction is needed, 50% of the power is diverted to the front wheels. It packs an engine unique to Maserati and built by Ferrari.
The Maserati Levante boasts an intercooled 3.0L twin-turbocharged V6 coupled with an aluminum block that produces 316kW of power and 560Nm of torque. The Q4 all wheel system is equipped with active air suspension. The 8-speed ZF automatic gearbox gives the SUV precise handling and a generous amount of power with up to 60mph in 5 seconds and a top speed of 164 miles per hour. This enables the car to unleash a high amount of power and has a low center of gravity which leads to weight distribution for precise handling and satisfactory driving experience.
TRIM LEVELS 4.3/5.0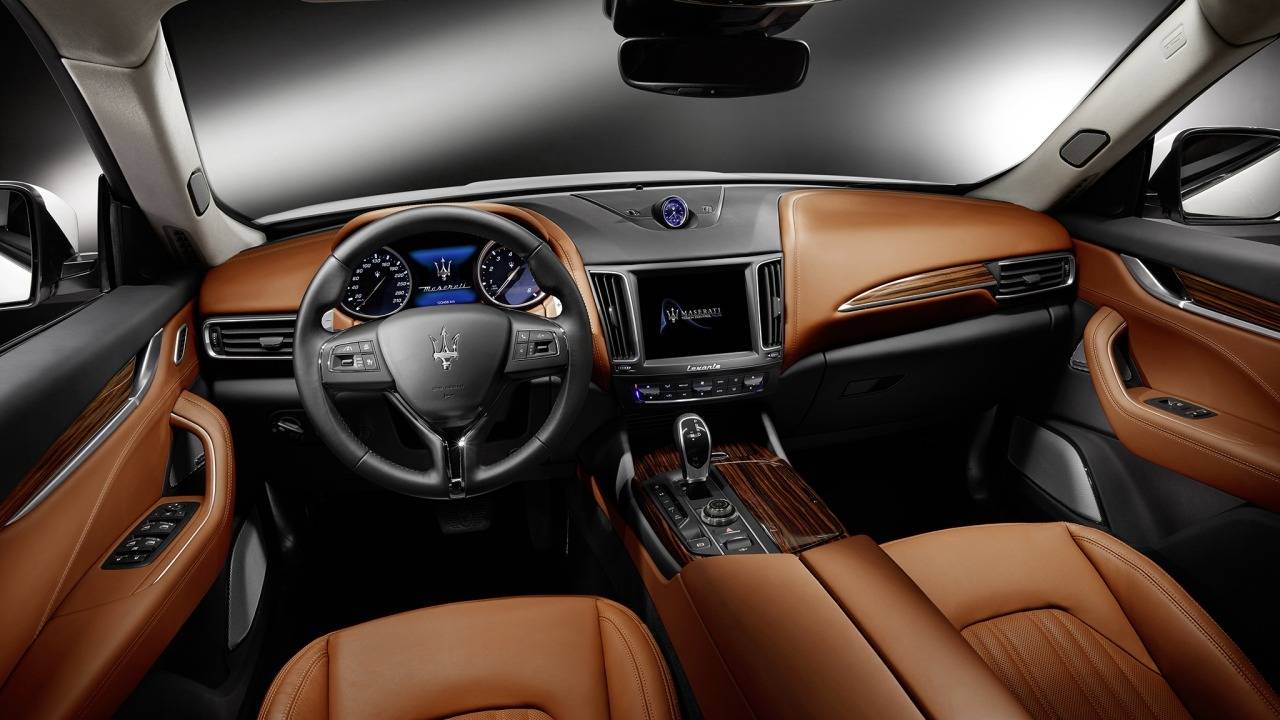 This beast is offered in two trim levels, the Maserati Levante and the Levante S. Maserati Levante is the base Levante and both are powered by a 3.0L twin-turbo v6 engine. The base Levante produces 350 horsepower and 368 lb-ft of torque while the Maserati Levante S produces 430 horsepower and 427 lb-ft of torque.  The drive modes available are normal, sport, off-road and ICE.  The sports button activates the gearbox's sports mode and opens the exhaust flaps and sharpens the throttle giving it extreme excitement and fantastic sound courtesy of Maserati's engineers.
The normal mode comes in handy in freeway driving while the off-road mode gives the car maximum riding height to withstand rough grounds. Each mode has its own setting but the common changes in all; are an alteration of suspension setting, change of gear shift points and distribution of torque to the front and rear wheels.
SAFETY 4.5/5.0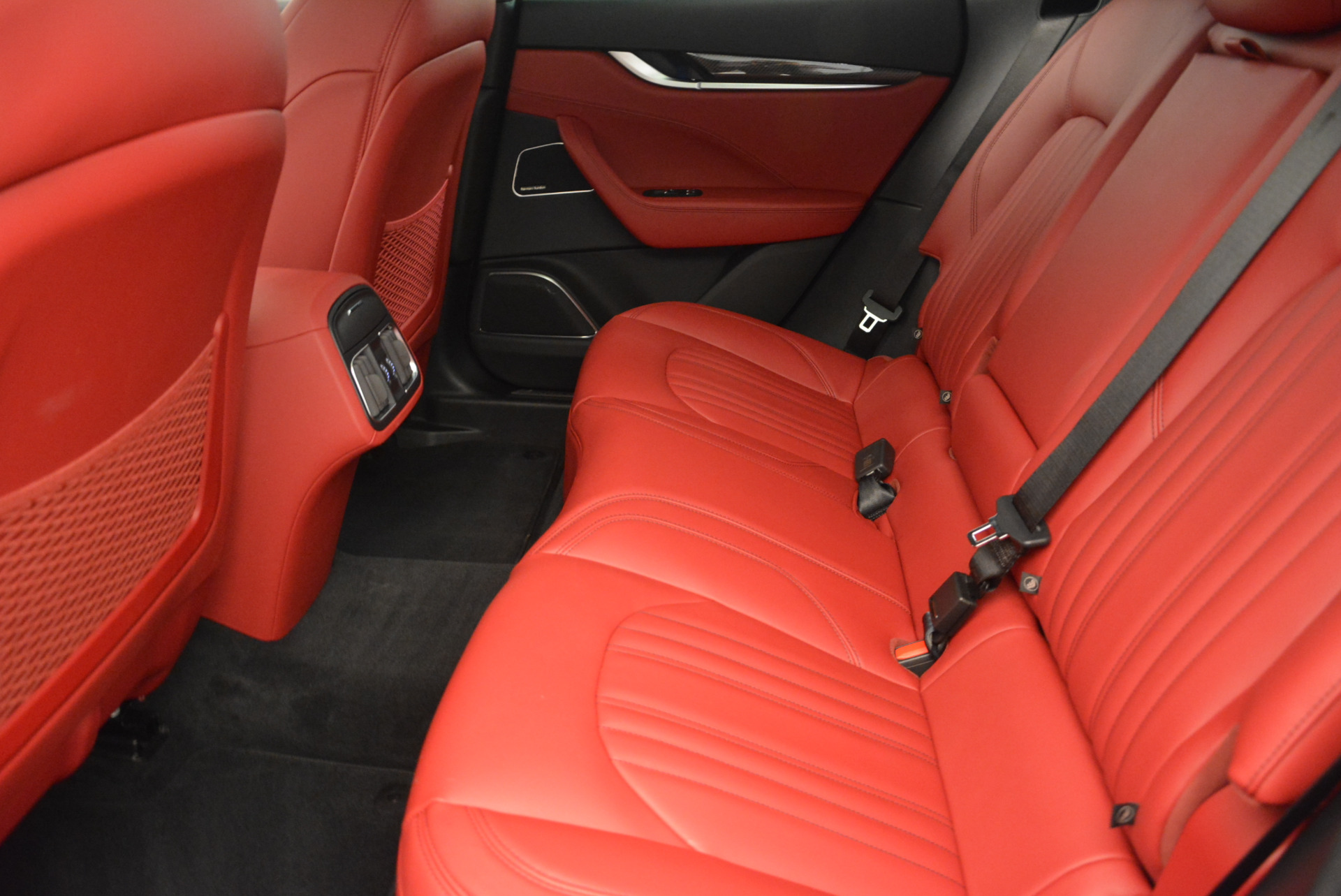 Safety was a priority to Maserati during the manufacture of the Levante SUV. In the case of theft or any unwanted intrusion, the SUV is equipped with an ignition disabling device that prevents engine start if the manufacturer key is not used. The safety of the driver and passengers is crucial; that's why front airbags are fitted, as well as side-impact airbags and overhead airbags.
The seatbelts have pre-tensioners to tighten the passengers and the driver in the optimal sitting position in case of a collision. The Levante is also fitted with anti-lock brakes that modulate brake pressure in case the tires stopped rotating. In sports mode, this allows the vehicle to turn while braking. If the SUV's handling limits are exceeded, stability control senses this and automatically lowers the power or applies brakes to prevent accidents.
CONCLUSION 3.9/5.0
The Levante proves that SUVs are here to stay. It faces stiff competition from established luxury SUVs like the Porsche Cayenne, BMW X6 and the Mercedes-Benz GLE Coupe. This competition is based on design and pricing. The Levante is priced at $150,000 with this shooting up to $300,000 locally in Singapore due to high taxes, which is more than the Cayenne, which is valued at $106,100, but the former offers more comfort and is more luxurious than the latter.