Rolling Facts
The Lemon Law and Carro's Role in Consumer Protection and Rights
The Lemon Law
Introduced in 2012, the Lemon Law is a provision under the Consumer Protection (Fair Trading) Act – CPFTA. The Lemon Law provides solutions against defective or sub-par goods (lemons) at the time of delivery. Additionally, goods that are still faulty after repeated repair are also covered under the Lemon Law.
Consumers are entitled to reject or obtain refunds within 6 months of the purchase date if goods are not of satisfactory quality. Meanwhile, retailers may offer to replace or repair such goods in reasonable time and with minimum inconvenience to the consumer.
Consumers must give retailers a reasonable time frame to remedy the defective goods before seeking alternative solutions such as refunds or price reductions. However, the Lemon Law does not cover damages caused by misuse or unauthorized repair.
The Lemon Law also covers second-hand vehicles, which Carro's users will be glad to know.
For a more comprehensive understanding of the Lemon Law, consumers can refer to this article.
Carro's Role
As part of our mission and vision here at Carro, we wish to provide transparency and trust to buyers and sellers. Through our business model, we ensure that customers enjoy peace of mind through the entire buying process and beyond.
Comprehensive information about the cars is provided on the sellers' listings to provide buyers with everything they need to make an educated purchasing decision.
Listing pages contain information such as:
Number of owners
Mileage clocked
Depreciation
Road Tax
Open Market Value (OMV)
Transmission
Engine CC
COE
Down payment
Market value comparison (proprietary algorithm)
Prospective buyers can use the Carro mobile app to chat directly with the sellers to find out more about the car. Meanwhile, our in-house car experts can also answer any queries buyers may have and arrange viewings and test drives.
Carro Care
Buyers are entitled to a free 6-month Carro Care Bronze warranty package based on eligibility criteria.
A vehicle inspection will be conducted upon the signing of the sales and purchase agreement. The purpose of the inspection is to check the condition of the vehicle and its electronics to see if it's eligible for Carro Care. If there are any issues discovered, the seller will be advised to repair or replace the parts before the vehicle can be covered under Carro Care.
Buyers can upgrade to the Silver or Gold warranty packages after meeting criteria such as the age of car and mileage.
Customers covered by Carro Care can head down to any of our authorized workshops located over Singapore for repairs.
Click here to find out more about Carro Care's warranty packages, pricing and criteria.
For the Consumers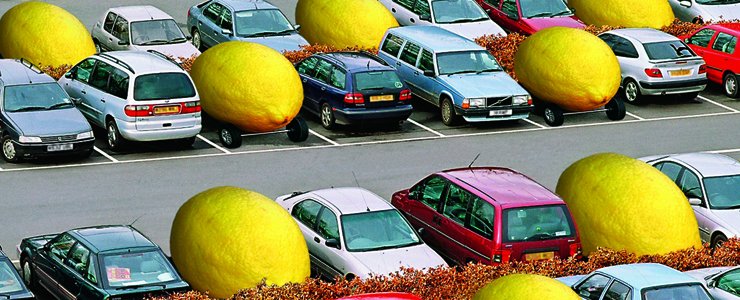 So what does all of this mean for Carro's users?
Carro takes the initiative to protect the interests of our users on top of the Lemon Law.
Carro inspects all vehicles. Thus, buyers can go through with the purchase with an assurance that the car they are buying is in good working condition.
Carro does not just provide a platform for sellers and buyers to deal directly. We aim to serve up a transparent end-to-end sales process where buyers can drive with confidence and peace of mind while knowing that the vehicles are quality-assured while enjoying the comprehensive post-sales coverage.
People also liked:

IS YOUR AIRBAG LIGHT ON?
CAR TAX STRUCTURE AND REBATES
THE BEST PETROL CREDIT CARDS TO SAVE MORE