Genesis used to be a Hyundai model, but 2017 has seen Hyundai rebrand it to its own brand. The Genesis brand boasts two models; the G90 and the smaller G80. The latter is a cleverly executed midsize vehicle with polished interior as well as performance. It is a four door and seats five people comfortably. Supple and spacious seating, a ton of driver assistance features and refined engines barely scratch the surface of the positives of the G80. It scores marks for design and safety, and its low price for such a high-class sedan makes it among the best in its class.
AT A GLANCE
Upsides:
Many high-end standard equipment
Powerful engines
Comfortable ride
Spacious cabin
Downsides:
DESIGN: 4.0/ 5.0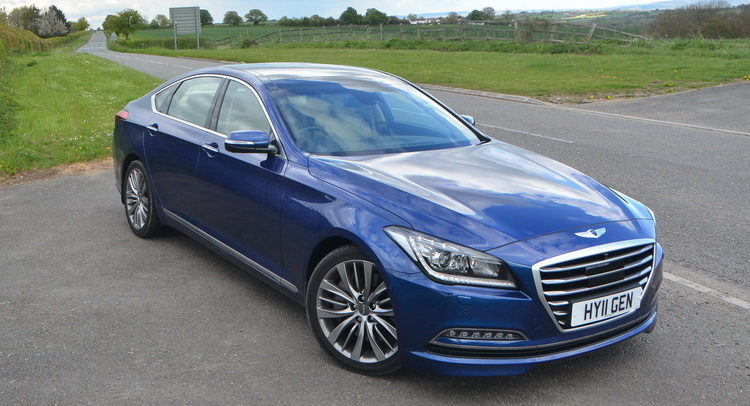 Hyundai chose a fine design, if not a bit generic. It is clearly not a sports sedan, but a combination of the grille frame and the winged badge together with the long hood gives it a striking profile.
The interior design is clean and the higher the trim, the more sophisticated the interior. Controls are few and well laid out, and the multifunction control gives the driver options.
ENGINE, DRIVETRAIN, PERFORMANCE:   4.5/ 5.0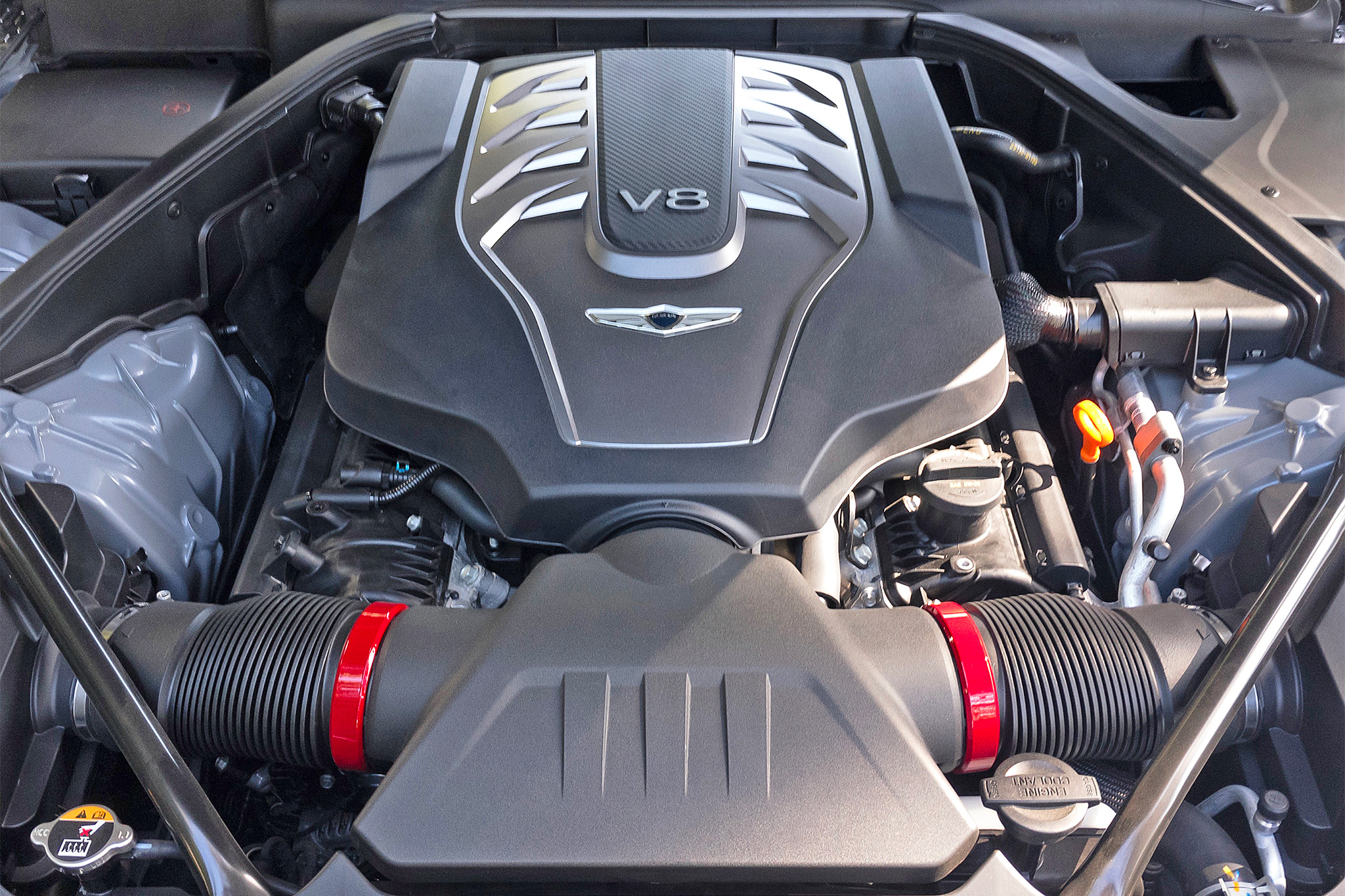 Hyundai didn't disappoint when it came to the engines, once again combining elegance with power to form two genteel engines for the G80. A 3.8-litre V6 engine is set as the base, and it produces 311hp and 293 lb-ft worth of torque. An eight-speed automatic transmission system is mated to the engine as the only alternative, while Rear Wheel drive is set as standard with All-wheel Drive an option. When it comes to fuel estimates, the numbers read 18mpg, 29mpg, and 22mpg for city, highway and combined respectively for the Rear Wheel Drive but the numbers drop to 16, 25 and 19 when All Wheel Drive is engaged.
The second alternative is a 5.0 liter V8 that raises the numbers to 420hp and 383 lb-ft of torque. As expected, it has a lower fuel economy.
TRIM LEVELS:  4.0/ 5.0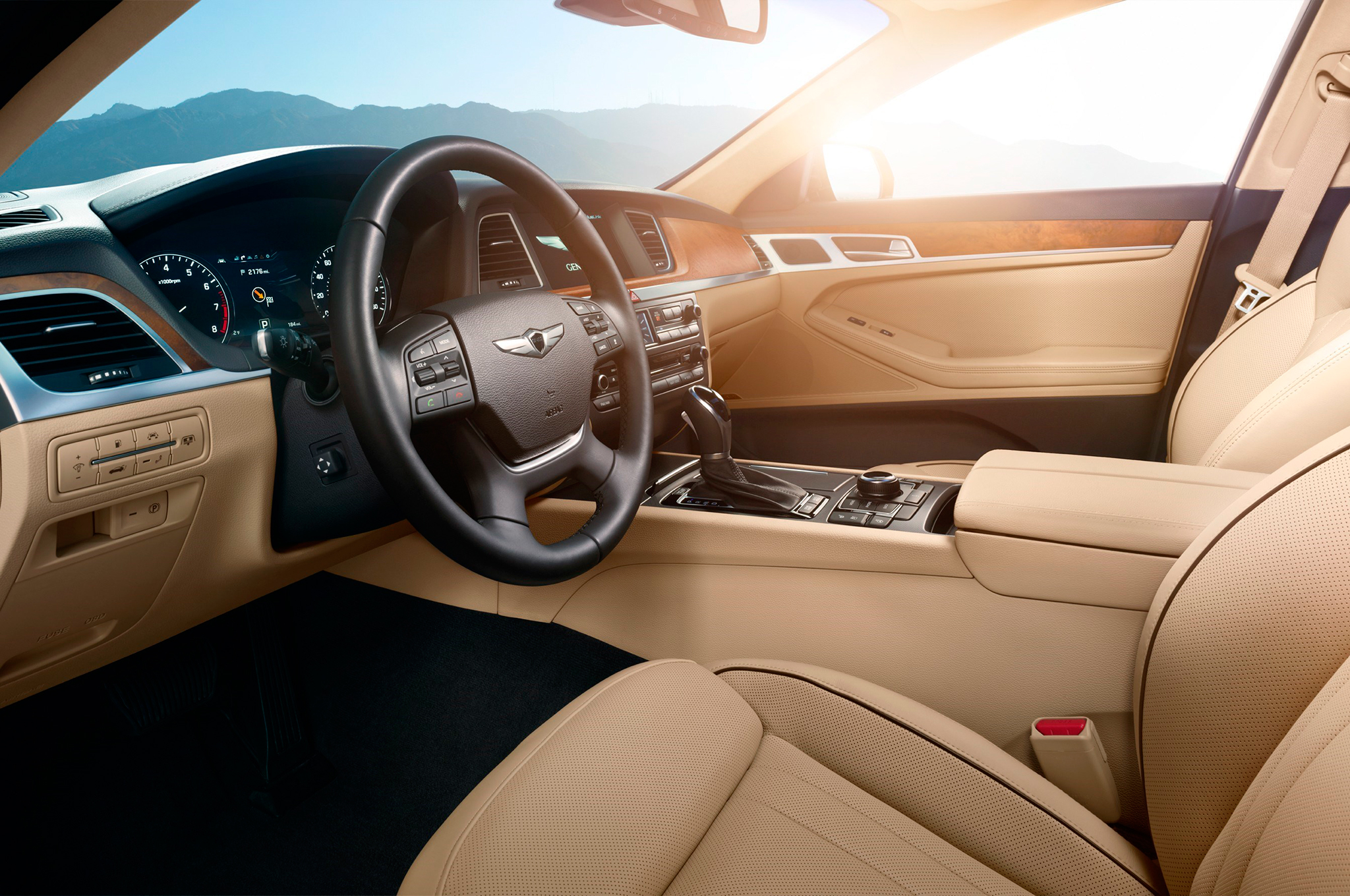 The G80 is available in 2 trims; the G80 3.8 and G80 5.0. If you are looking to decipher which trim level works for you, then questions like engine type and issue of AWD importance as well as price should be in your head.
The G80 3.8 trim
This trim level has the 3.8 V6 engine installed and comes with the option of rear wheel drive and four wheel drive with the latter obviously costing more. The G80 3.8 comes with numerous standard features such as leather upholstery, hands-free trunk, heated front seats and various infotainment features. The number of standard safety equipment is also vast and includes lane change assist, adaptive cruise control, and automatic emergency braking.
The G80 5.0
The G80 5.0 trim is powered by the more powerful V8 5 liter engine that is attached to the eight-speed automatic transmission system. Many of its additional features are mostly aesthetic and not tied to performance.
SAFETY:  4.5/ 5.0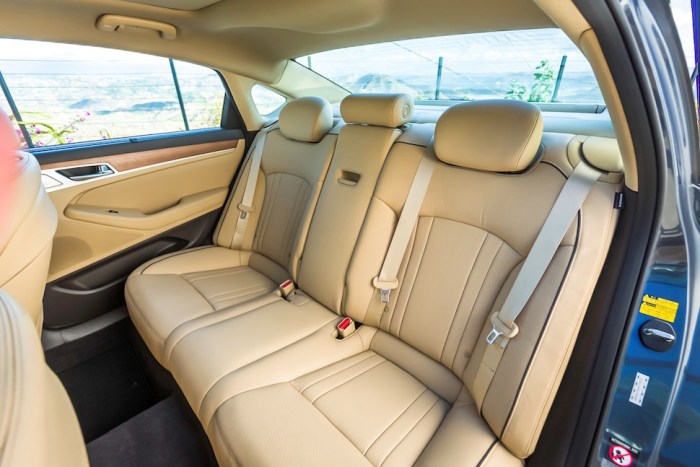 The Genesis G80 is more advanced than its competitors when it comes to safety matters as it comes installed with many impressive safety equipment as standard. They include a rearview camera, blind spot monitoring, automatic emergency braking and cross traffic alert at the back. The above may be normal for most luxury sedans, but the G80 goes a step further to include lane keep assist, lane departure warning, lane change assist and automatic high beams. The incorporated adaptive cruise control will be a favorite for many people especially those who experience stop and go traffic. Other safety features include carbon dioxide sensor, head up display and parking sensors.
CONCLUSION: 4.0 / 5.0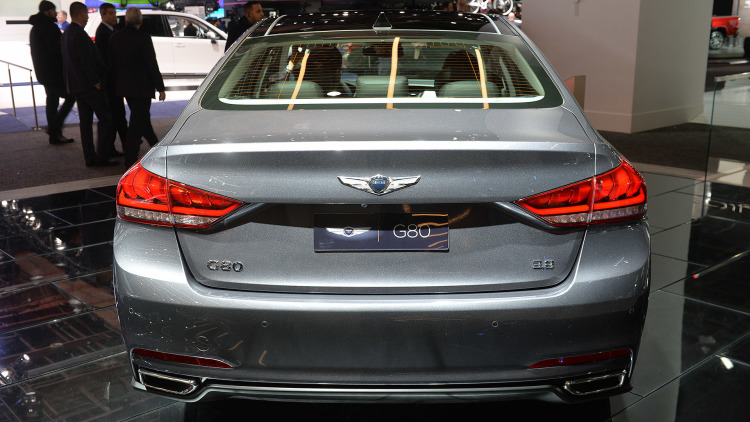 The G80 has an impressive blend of features and specs, and many drivers will be satisfied with how it feels in hand. Some have accused the suspension of being too soft, but a car can't please everyone. The ride is very comfortable, and steering is very precise. It should compete actively with the likes of Audi A6 and Lexus GS.