The Ferrari F12berlinetta has enjoyed four good years in the market and its replacement, the Ferrari 812 Superfast, is yet to hit the market by storm. By drawing inspiration from the F12berlinetta, Ferrari has truly pushed the boundaries of its own achievements by developing this car. Designed for maximum power output and having undergone immense track-derived engineering know-how, drivers can achieve satisfactory performance and rewarding driving experience. Powered by a 6.5-liter V12 engine with a dual clutch transmission, its output is boosted to about 800cv at 8500 rpm which 60 more than its predecessor the F12berlinetta, making it the fastest and powerful Ferrari of all time.
AT A GLANCE:
Upsides:
Maximum power output
High aerodynamic efficiency
Perfect weight balance
Two-box sleek design
Downsides:
DESIGN: 4.3/5.0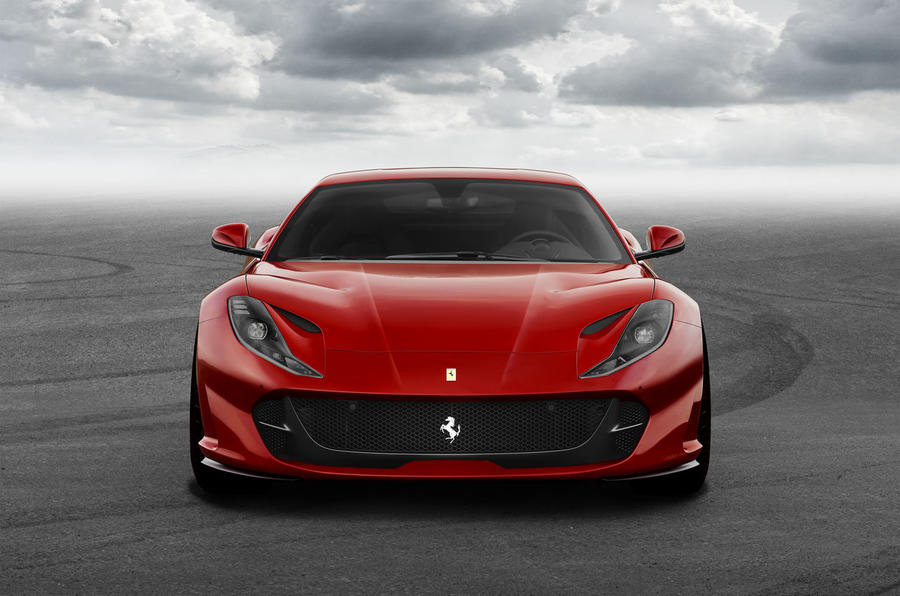 Since it is an update for the F12berlinetta, Ferrari redesigned every detail. The exterior offers the most obvious changes with the bumper featuring a mesh grille for larger air intake and two flaps added on the sides for better aerodynamics. The headlights are longer than the previous model and extend towards the nose and the taillights have also been made smaller. The whole exterior displays sleekness; a two-box design and a high tail reminiscent to guarantee down force.
The interior offers an even sportier character. The seats made lined with perforated leather trim and follow a diapason design. On the steering wheel are satellite pods combined with different contrasting materials, offers the driver the complete highlight of his role and bolster comfort. Equipped with the latest Apple CarPlay, new air conditioning system, 812 Superfast is jaw dropping and it is worth every penny.
ENGINE, POWERTRAIN, PERFORMANCE: 4.2/5.0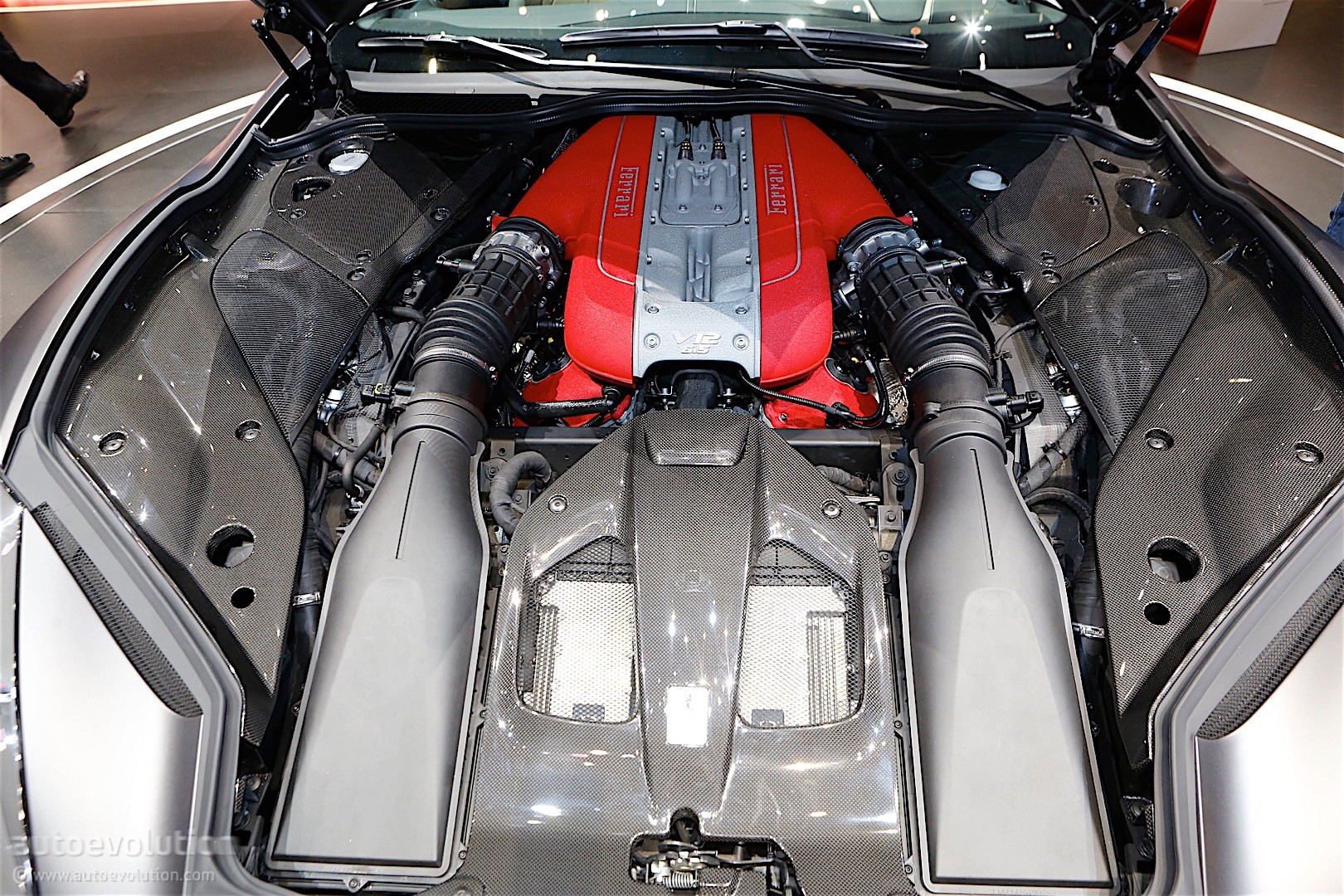 The F12 replacement is the most powerful and fastest in the entire history of the company. It packs a 6.5-litre V12 engine with a maximum torque of 718NM at 7,000 revolutions per minute where 80% of this torque is achieved at only 3500 rpm. With maximum power, it charges from 0 to 60 mph in only 2.9 seconds and can achieve a top speed of 211 mph and 789 HP.
Being the first in the Ferrari line of cars to introduce the "Electric Power Steering" (EPS), it improves its handling and performance through integration with the electronic dynamics controls of the vehicle. In the case of oversteer, Ferrari Power Oversteer (FPO) is used for steering control and proper realignment of the car when powering from corners. The engine is coupled with Ferrari's F1 dual-clutch transmission for maximum track performance. High performance was mainly achieved by optimizing engine design and control system.
TRIM LEVELS 3.8/5.0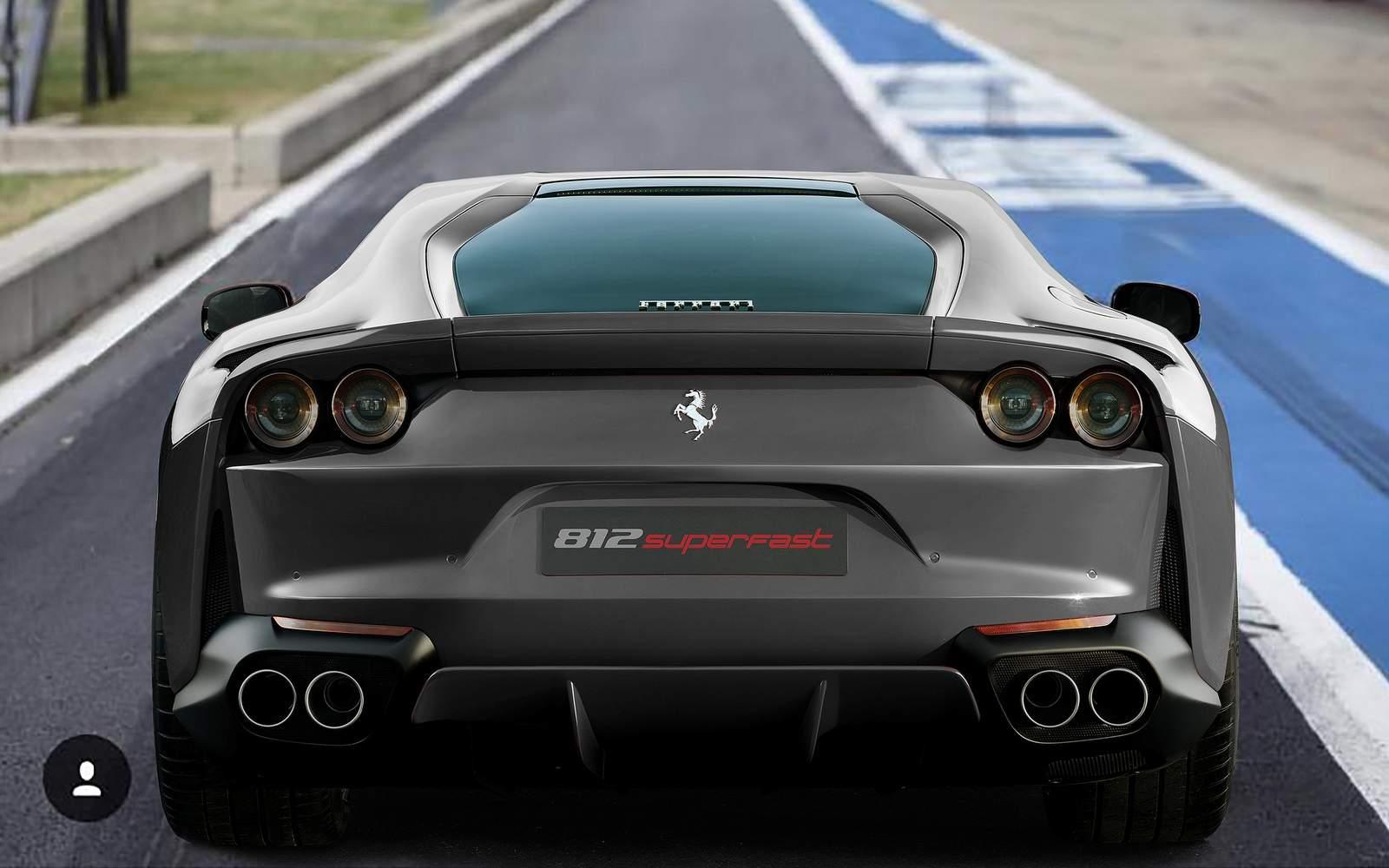 The car has no available trim levels but with the Ferrari's Personalization Programme, clients can have their car tailored to their personal tastes and preferences. Don't you think this is even better than having numerous trim levels?
SAFETY 4.1/5.0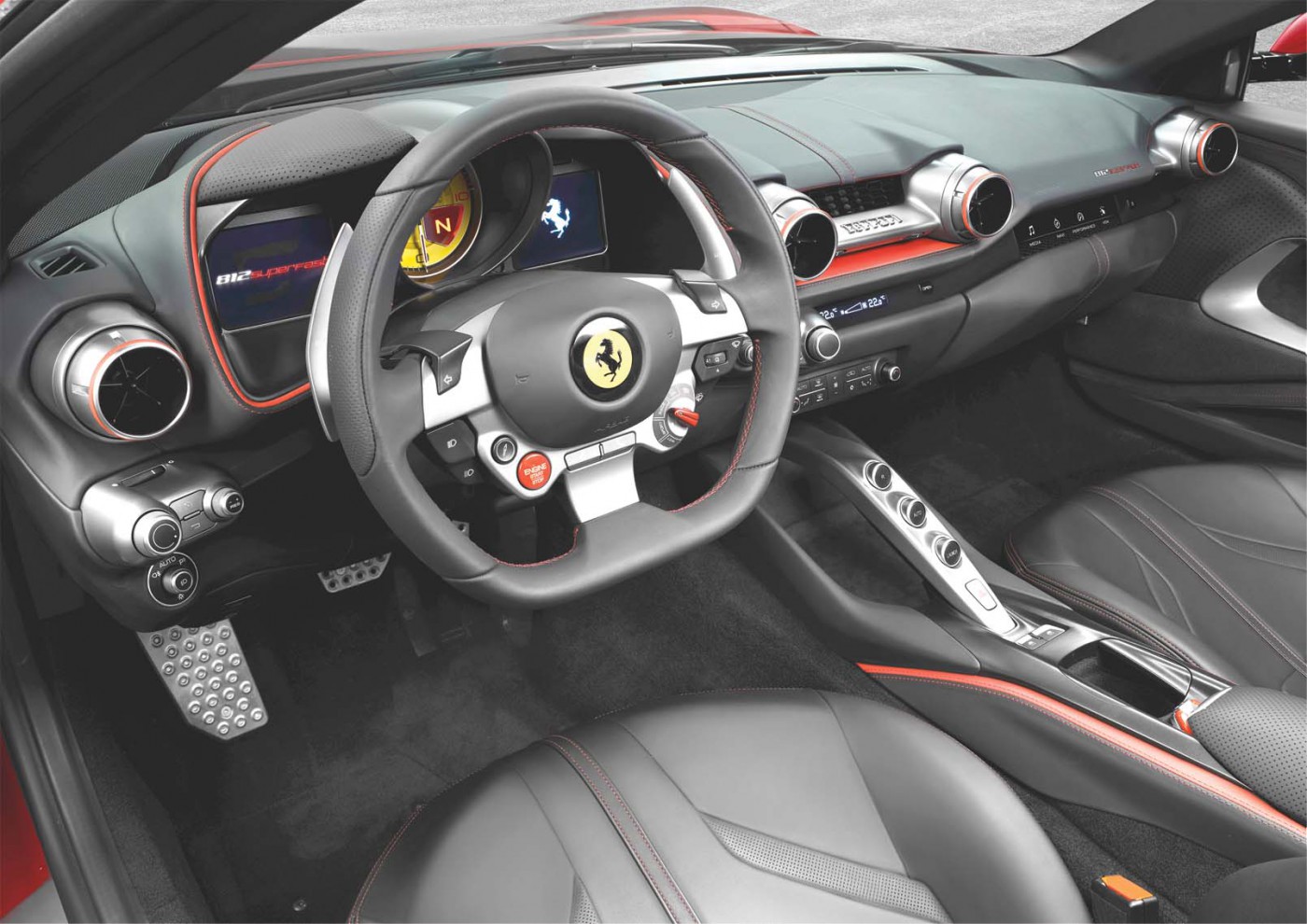 If it is super-fast, it has to be super-safe. Consequently, the car is equipped with a satellite anti-theft system to enable tracking whenever it is stolen. The Ferrari Peak Performance or FPP offers control assistance by providing an indication when the car is reaching its limit in terms of grip. Airbags are fitted on the front for the safety of the driver and are deployed instantaneously in the event of a collision. This car also introduces Virtual Short Wheelbase 2.0 system (PVC) to improve its agility and stability.
CONCLUSION 4.0/5.0
Its styling looks are more aggressive than the F12berlinetta, having fixed everything that was wrong with it by tweaking its features and making it bolder about its performance. With its powerful engine, aerodynamic design, optimized handling, and control and unquestionable technological advancements, clients have an uncompromised car offering exhilarating driving experience. Being the fastest and the most powerful Ferrari, it fetches high market prices than its predecessor and is only available to the ultra-rich.