When you finally settle down and have a family, the choices you make prioritise practicality. Every family needs a family friendly car. When one starts to ponder on which types of cars are suitable for their needs, the following important factors will come to mind: safety, size, affordability, functionality, and form.
By evaluating a wide variety of cars based on the factors mentioned above, our car experts have handpicked the top five most popular cars that we believe are the most optimal choices for your family.
1) Mitsubishi Outlander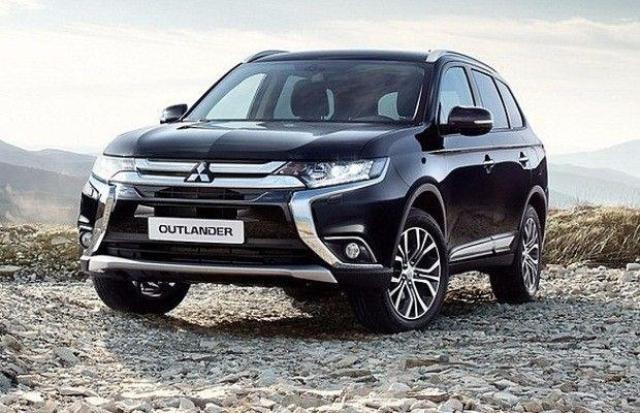 Price: $125,999, including COE
Pros: Better efficiency and refinement, quality outlander interior, cargo capacity, improved straight-line stability
Cons: Lackluster power of the base engine, slow acceleration, lacking engine performance
In 2015 alone, the Mitsubishi Outlander registered 693 units. Improvements to the drivetrain have resulted in better fuel efficiency, while upgrades to the suspension allows it to handle more like a large hatchback instead of a small lorry.
Size-wise, the cabins feature more comfortable seating even in the third row and there are more amenities on board, such as rear air-conditioning, power points for gadgets, panoramic sunroof and powered tailgate.
2) Peugeot 308 SW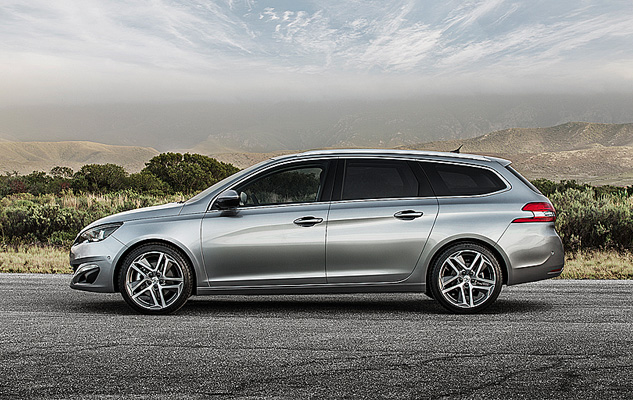 Price: $122,900, including COE
Pros: Spacious boot, economical engines, comfortable suspension
Cons: Those touchscreen-averse are relegated to the base model
Launched at the Singapore Motorshow in 2015, the Peugeot 308 SW is among the best compact estates on sale (partly because it isn't really compact at all).
Compared to the 308 hatchback, the wheelbase sees an increase of 110mm thanks to longer rear doors, giving more back-seat legroom as well as a larger boot, which can expand up to 1,775 litres when the seats are fully folded down.
If you want a car with a capacious boot in a small package, and yet will fulfil its family duties well, then the 308SW is a a good choice.
3) Nissan Sylphy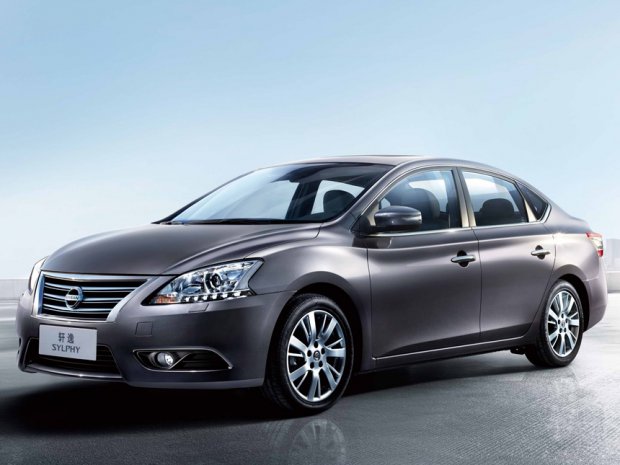 Price: $109,300, including COE
Pros: Spacious boot, economical engines, comfortable suspension
Cons: Those touchscreen-averse are relegated to the base model
This car is consistently ranked as one of the top selling cars in Singapore, and there is little mystery as to why this is the case. One of the Sylphy's strongest suits is its good interior build quality and laundry list of standard equipment. Additionally, the base version features rear air-conditioning vents, push start ignition, and dual-zone air-conditioning, making it a brilliant bang-for-your-buck.
In the practicality aspect, the Sylphy's commodious cabin can accommodate five occupants comfortably while the boot has more than enough space for their weekend bags. We especially love the back seats that offer acres of legroom and plenty of support, making long journeys comfortable.
4) Honda Civic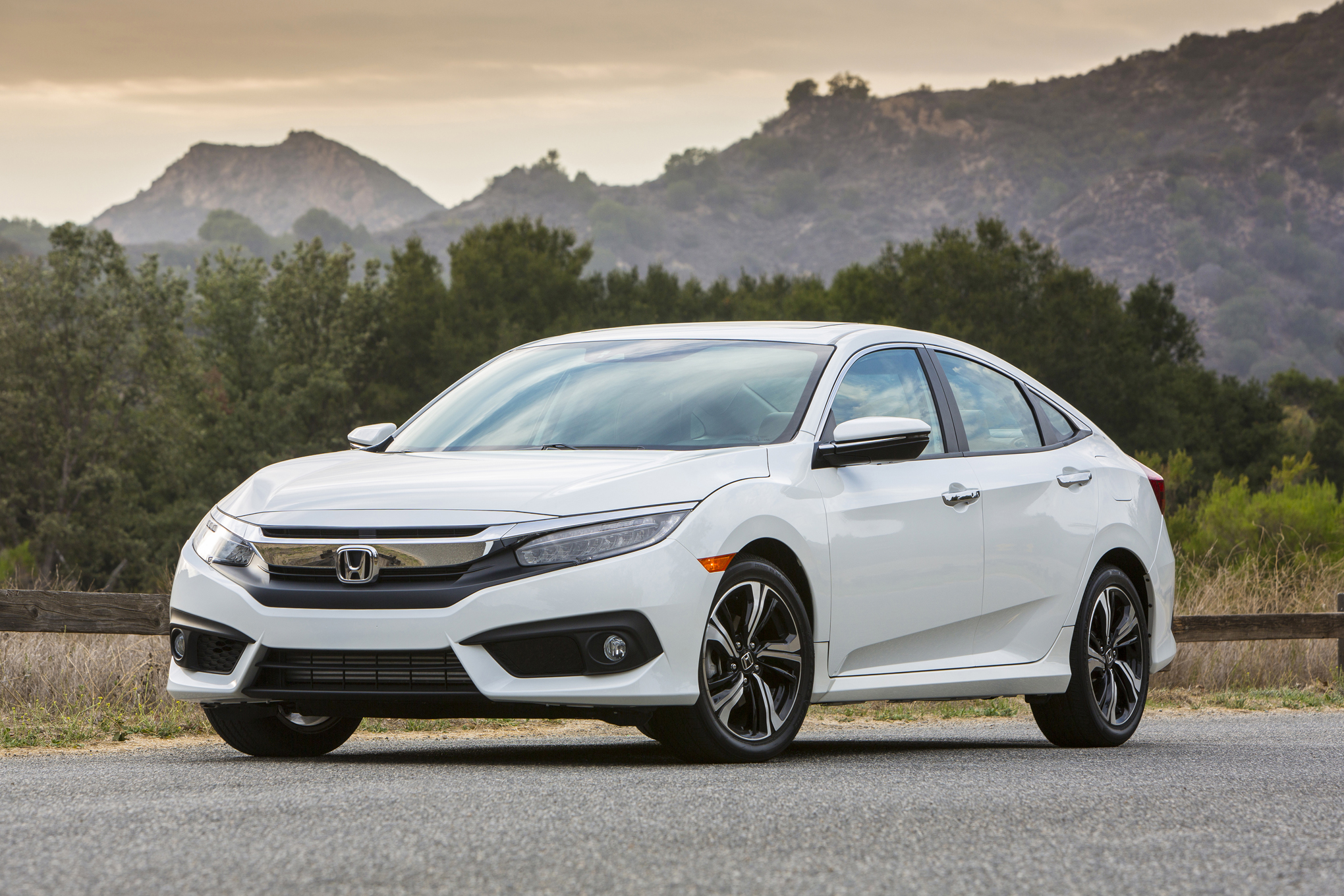 Price: $103,300, including COE
Pros: Loads of standard equipment, safety features (better braking, new suspension) and edgier new styling
Cons: More expensive than some rivals
The 2016 Honda Civic is perfect for families who want a spacious sedan that is more manoeuvrable and less expensive than a full-size sedan. Unlike its predecessors, however, it's fairly quiet inside at speed, and its ride is more compliant than ever.
The Honda Civic's reputation for reliability holds a lot of weight. Because of its larger interior, the 2016 Honda Civic Sedan is now a more capable family vehicle. The car's excellent fuel economy and improved handling makes it a popular choice amongst families.
5) Toyota Camry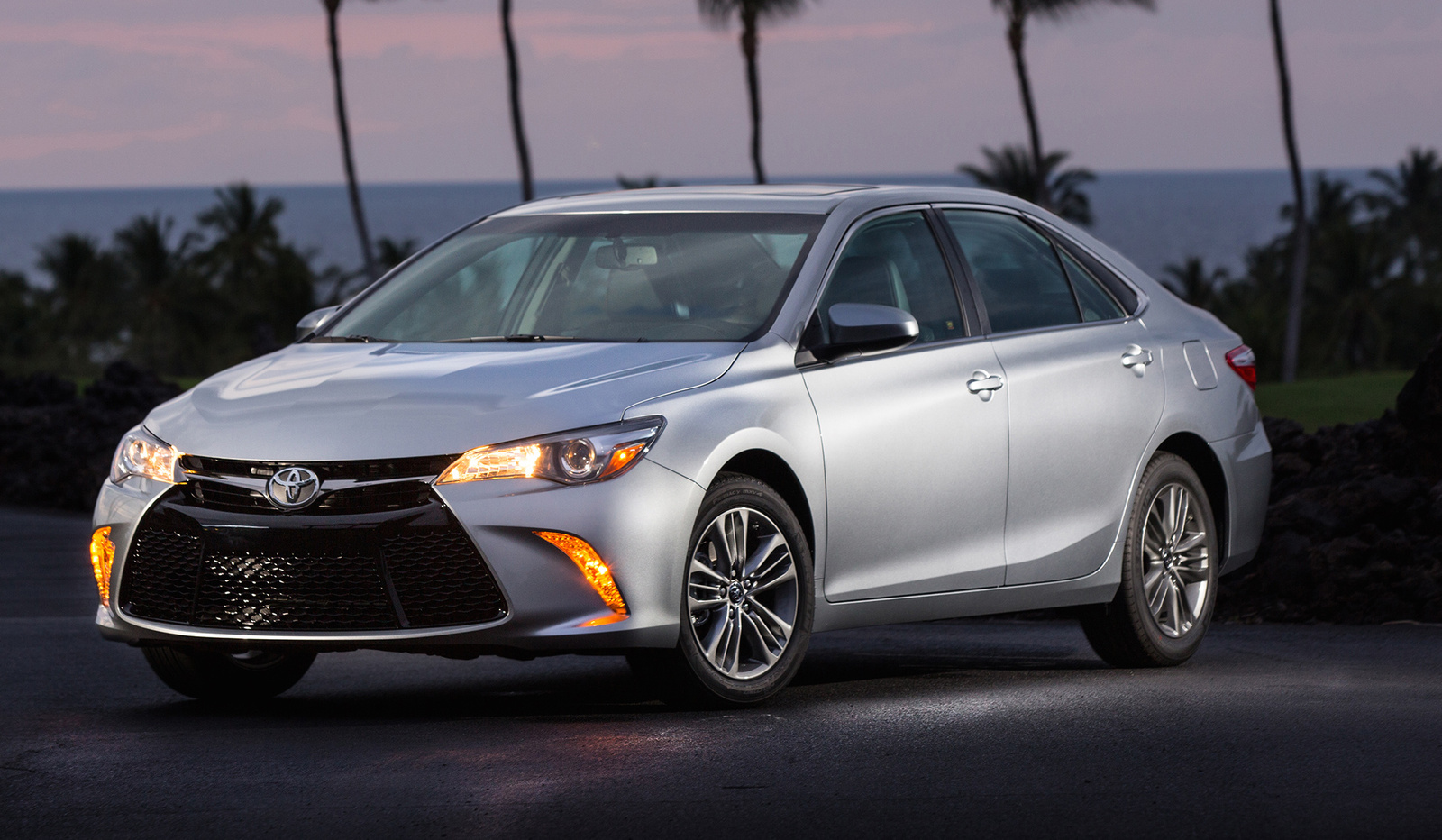 Price: $149,888, including COE
Pros: New dashboard and stylish materials, revised steering, suspension tuning and braking, refined automatic transmission
Cons: Older engines and features, fixed rear headrests could inhibit the proper securing of a child resulting in safety risks
The Toyota Camry has been topping the total sales figures in the luxury sedan segment for over the past decade. The design of the Toyota Camry is conservative yet able to emanate a premium outlook with its extensive use of chrome materials and modern headlights. Although the Toyota Camry can only accommodate up to 5 passengers, its relatively long overall length and wide wheelbase provide passengers with ample of space to remain comfortable throughout a long journey.
Some useful features of the vehicle include reverse sensors and camera, Anti-Lock Braking System, Vehicle Stability Control, Cruise Control System, Infotainment System, Bluetooth telephone connectivity, and more.
If you have a small family and has a special preference over sedans, we believe that the Toyota Camry will be the perfect car for your family.