We've got a new update from the Land Transport Authority (LTA) and many road users will be groaning at the news! 11 gantries along the Central Expressway (CTE) and Ayer Rajah Expressway (AYE) will see Electronic Road Pricing (ERP) rates go up from 12 April 2021.
Road users will see prices go up by $1, either from $0 to $1 or $1 to $2. Check out the full list of affected gantries below.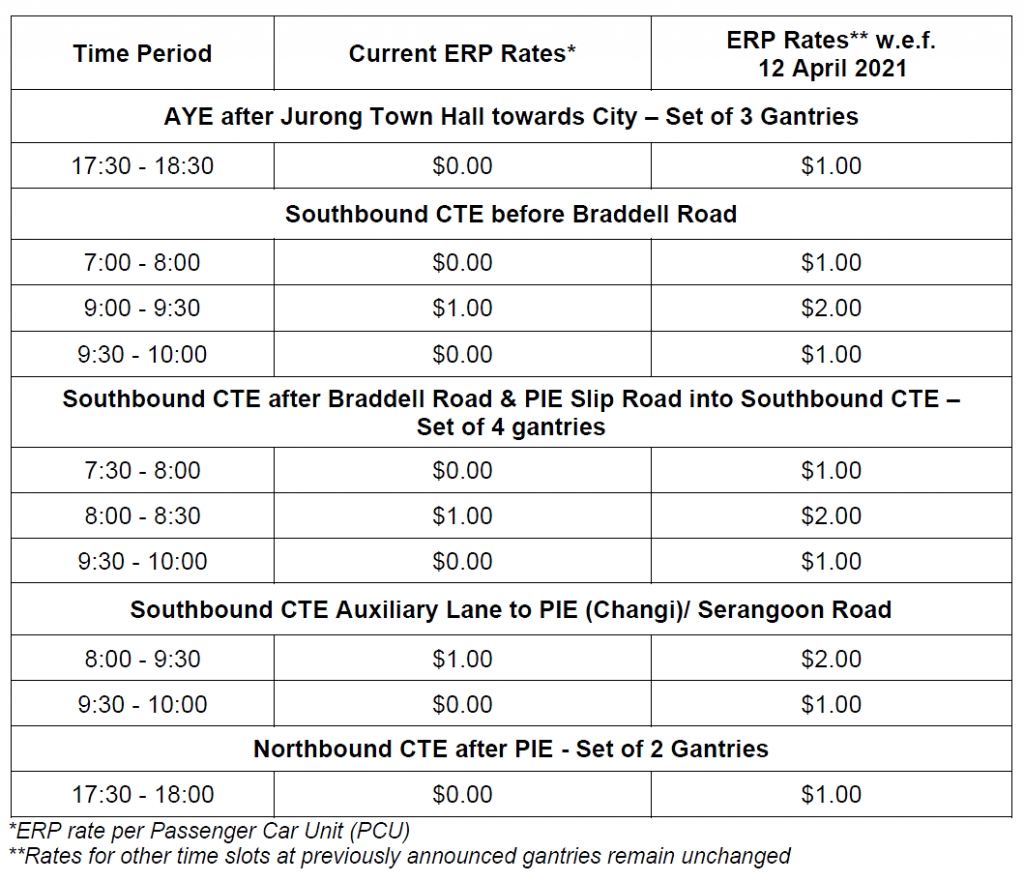 Additionally, a 12th gantry will begin operations on 12 April 2021 too. This gantry is located on the Kallang-Paya Lebar Expressway (KPE) towards the East Coast Parkway (ECP) after Defu Flyover.
Why did the ERP rates go up?
As safe management measures start to ease, the traffic volume at several locations along these 2 expressways has started to increase over the last 2 months. The traffic congestion is also spread out across a longer duration, from 7 am to 10 am, during this period. As such, the government agency has decided to implement these price hikes to manage congestion and spread out the volume of traffic for road users.