As more people are heading back to work, the Electronic Road Pricing (ERP) charges at certain gantries will increase from 22 February 2021 onwards. These gantries are located along three key expressways – Ayer Rajah Expressway (AYE), Central Expressway (CTE) and Kallang-Paya Lebar Expressway (KPE).
While certain routes along these gantries have been free of charge for a few months, other routes like the southbound route on the CTE before and after Braddell Road will incur a $2 charge per entry. This is because current ERP rates are already at $1 per entry.
For a full set of prices, see the table below.
New ERP Charges at AYE, CTE & KPE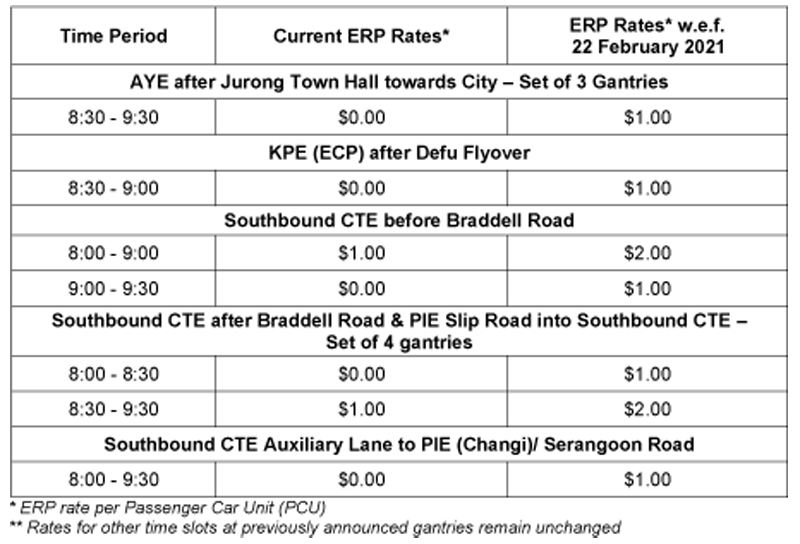 While there will still be no ERP charges on other expressways and arterial roads, the change in rates for these gantries has come about as the Land Transport Authority (LTA) saw more congestion along these routes when Phase 3 kicked in.