The Chevrolet Cruze is a strong statement from General Motors that it is able to offer high-tech and comfortable compact car. Currently, the Chevy Cruze is available as sedan and hatchback, both with a capability of seating five people. The interior of the car is roomy, making it the ideal choice for both long and short distance drives. These compact cars are powered by a petrol 1.4-litre turbo four and offer great fuel economy. Plans are also in place to provide a diesel variant soon. The Chevy Cruze has one of the best in-car infotainment systems with a standard Android Auto and Apple CarPlay.
AT A GLANCE
Upsides:
Quiet and roomy interior
Smooth and comfortable ride
Great fuel economy
Stylish
Downsides:
Slow acceleration
Cruise Control is not available in some trims
The base model is quite boring
DESIGN: 4 / 5
The previous Chevrolet Cruze salons had normal designs which would get an average score. However, the latest entry 2017 model hatchback has a much better exterior design that makes it sleeker than the previous models. However, the true strengths of the Chevy lie in the interior which is quite exciting. The build quality of the interior parts are of good quality and the car has a number of advanced features. 4G LTE Wi-Fi capabilities make the car a moving hotspot, let alone the Bluetooth, satellite radio and navigation systems which make the car quite interesting. The most interesting part is the generous cabin space and surprisingly this small hatchback can comfortably seat five people.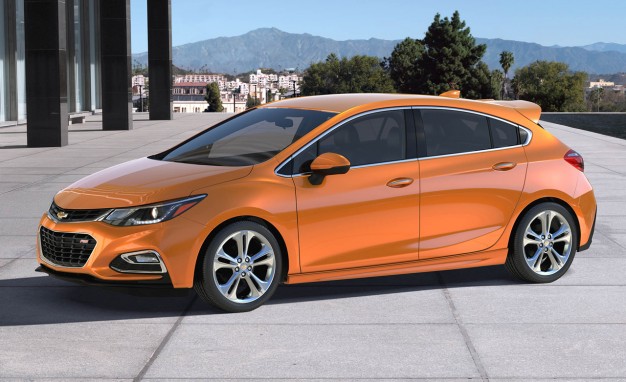 ENGINE, DRIVETRAIN, PERFORMANCE: 4 / 5
As of now, all Chevrolet Cruze variants are powered by a 1.4-litre petrol, 153hp turbocharged inline four engines. The diesel variant is planned to debut later on in 2017. The Chevys are also equipped with a six-speed manual gearbox as standard but the upper trims also have a six-speed auto gearbox. This small engine is quite efficient for running small daily errands but not ideal for cruel long journeys that need powerful engines. The car feels a little bit sluggish due to the slow acceleration. However, the car runs very smoothly and handles pretty well. The engine is also very economical recording up to 40mpg for highway driving.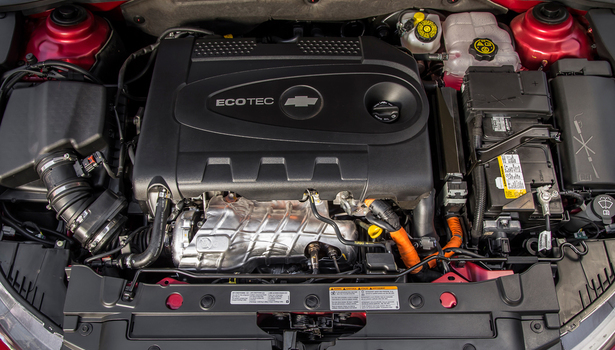 TRIM LEVELS: 4 / 5
Chevrolet Cruze is available in a number of trims. These are base level, L, LS, LT and Premier trim. While the difference is small among the various different trims, more and better features are available for the high-end trims. However, even the base level trim is quite impressive even having 7.7 LCD display with high-tech Apple CarPlay and Android Auto systems. The high-end trims are quite exquisite, offering top of the range features such heated front seats, keyless entry and ignition as well as remote engine start for the LT trim.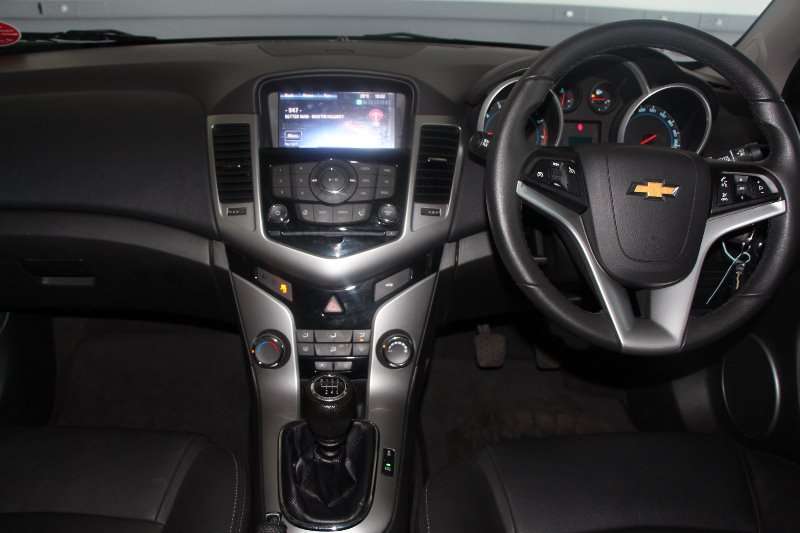 SAFETY: 5 / 5
One open secret about American built cars is that they normally have impressive safety features. The Chevrolet Cruze is no exception and safety is actually one place that this vehicle performs excellently. The 2017 Cruze is equipped with full-length curtain side airbags, front knee airbags as well as front and back impact airbags. It has anti-lock brake assist on all four disc brake wheels. Stability control is also another standard feature together with stolen vehicle assistance, automatic crash notification and on-demand roadside assistance.

CONCLUSION: 4.25 / 5.0
If you want to buy a simple but enjoyable compact car to run your daily city errands, then the Chevrolet Cruze will serve you well. The 1.4-litre petrol engine is fuel efficient and thus suitable for start-stop city driving. The car drives smoothly and is very quiet even at highway speeds. The car also offers a host of luxury features and great safety features. The only major concern is that competition is fierce in this category of cars and main rivals like the Honda Civic may offer a better package at a lower cost.