No, there is not any room for Range Rovers and Hummers. When opting for a car you need to consider what you will be using it for, how much fuel it consumes, what size and class you want/need, how much it will cost you to drive it a year, whether it is manual or automatic, what perks it comes with, what colour it is and many, many more things.
However, the most important thing is if you can afford the car you need or want. And if money is not an issue, all the other things are suddenly far easier to choose. Yes, you can have a manual Mercedes-Benz S-Class; yes, tuners can rebuild your engine and give it forced induction strong enough to push a mountain and injectors large enough to push an ocean into the cylinders, let alone fuel; yes, you can have a bath tub installed into your Hummer and yes, you can have a pink Porsche 911, although the tub in the Hummer makes more sense than a pink 911.
So, what do those with enough money and the desire to stand out drive? Here are some of the most envy-inducing celebrity cars:
Ferraris are always a nice choice.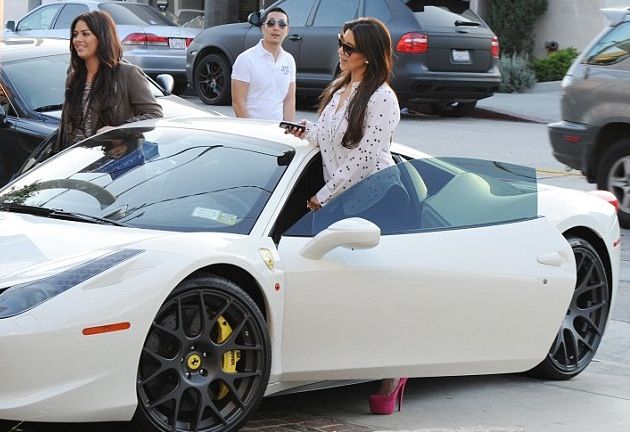 Tyga, Ashton Kutcher and Kevin Durant have a Ferrari California, Seal, LeBron and Mehmet Okur F430, Pharrell has the beastly Enzo, as does Nicholas Cage, Kim Kardashian, Kobe, Justin Bieber and Mario Balotelli 458 Italia and many more.
We've seen Kim fueling her 458 Italia in very high heals. Not really sure how she drives the 650 hp V8 beast with those.
Of course, Lamborghinis are also there.
Lambos are amazing machines which some people even use as everyday cars. Unlike the Ferraris, Lambos seem to be the transportation of choice of men almost exclusively. The most beloved ones are the Aventador, Gallardo and Murcielago. Just some of the fans of the Murcielago include Wilder Walderrama, 50 Cent, Rick Ross, Ron Artest, Chris Brown and Akon while the Gallardo is the choice of Randall Gay, Vinny Guadagnino, Jamie Foxx and Bam Margera. However, it is not only the younger guns that love the Gallardo extravaganza. Even the overseas gentleman Pierce Brosnan owns one. The Aventador? Floyd Mayweather, Chris Brown again and Christiano Ronaldo from across the pond. We just hope they are treated better than Kanye's Aventador which was a part of this unfortunate incident.
It's not all about speed.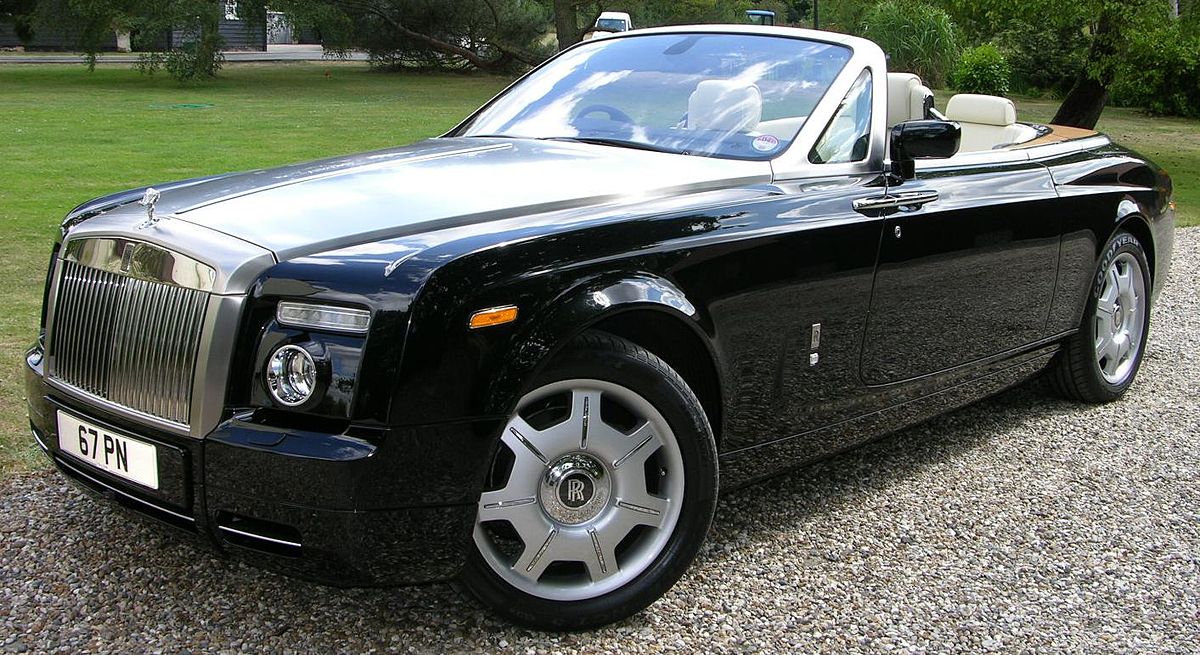 Some famous faces like class and luxury as well, so guys like P Diddy opt for the Maybach. For those of you who are not familiar with the Maybach, it is what you get when the most esteemed luxury car in the world, the Mercedes-Benz S-Class, is put on luxury steroids. There are celebrity houses with fewer luxury perks than the Maybach offers. And the price reflects this. The huge machine cost the rapper about $360,000.
Speaking of total poshness, Mr. Posh Spice also known as David Beckham, drives a Rolls-Royce Phantom Drophead and it costs some $50,000 more than the previously mentioned Maybach. People usually notice the weird door arrangement, but that long hood hides a 6.75 l V12 which would push a normal car like a rocket. However, luxury adds weight and that V12 is not really feather-weight, so the Rolls needs 5.6 s to 100 despite the tanker power. The full-length version of this car is also driven by 50 Cent, Shaquille O'Neal, Rowan Atkinson and Jay-Z.
Classics?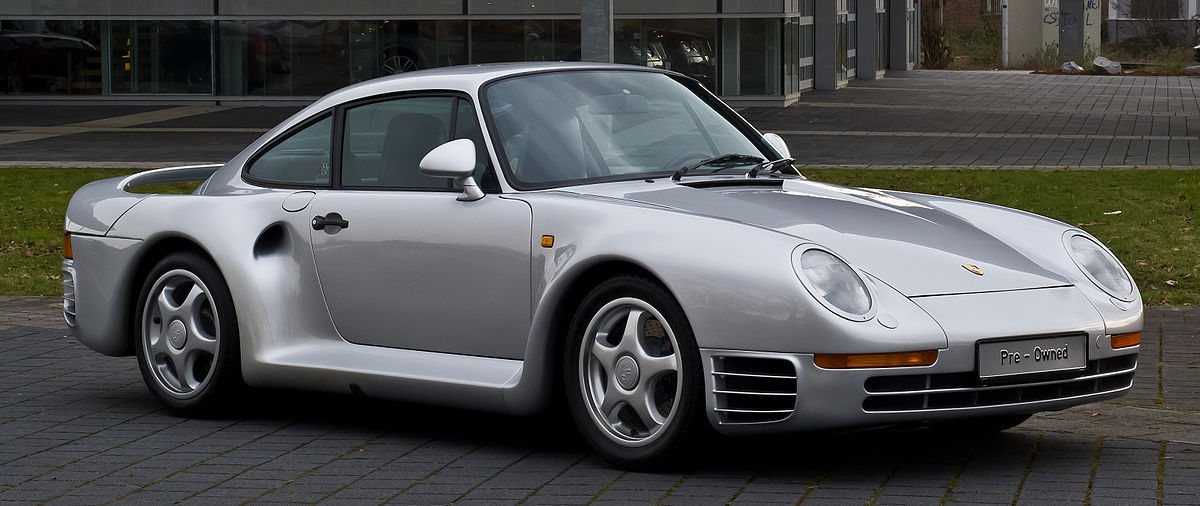 Jerry Seinfeld's Porsche 959 can't be ignored. It's not really old, being built around the break of the 1990s, and it had a 2.8l flat six. Doesn't sound like much? Bear in mind that it was built as a road version of a race car with two turbos and impeccable German engineering and that 2.8 actually pushed the 959 to the title of the fastest street legal car of its time at 317 km/h. It was packed with advanced tech which paved the way for today's sports cars. It reached 100 in 3.7 seconds and acted like a raging bull. Some people consider its looks too forward, but it was such for practical reasons – to keep it from becoming airborne.
So, what is the most extravagant one?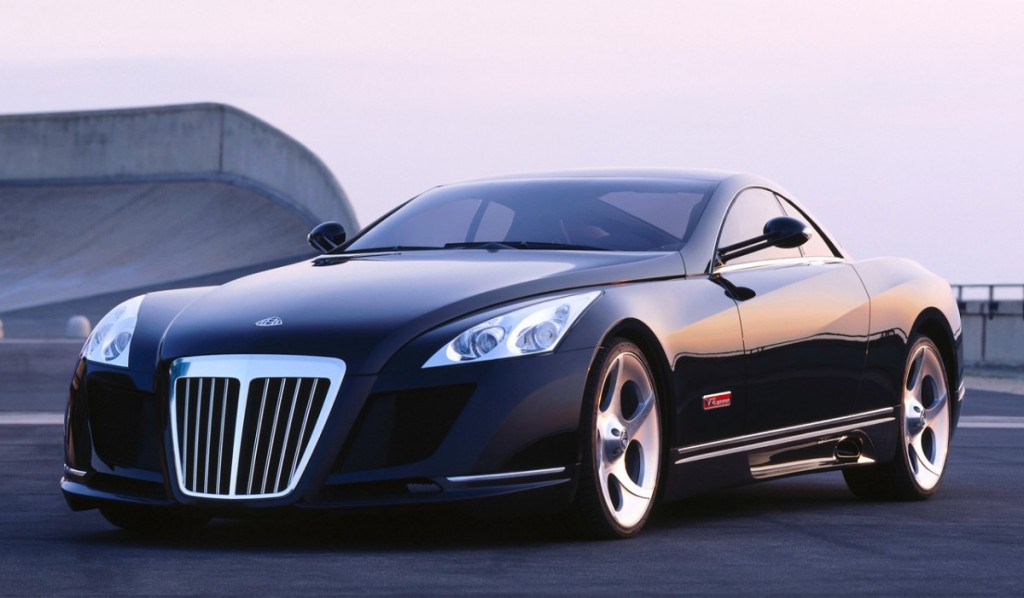 No, not the Veyrons driven by Simon Cowell and Birdman. Aside from the almost century-old classics, it's probably the Maybach Exelero currently owned by Jay Z. The most expensive one of the lot stands at $8 million and it has been featured in Jay Z's music video for "Lost One".  The Exelero is based on a Maybach from the 1930s and it is already a coveted classic.