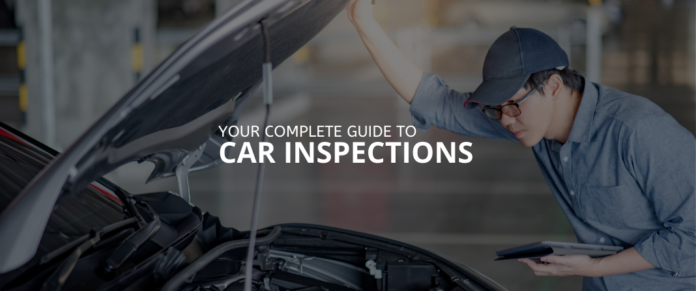 After driving a brand new car for 3 years in Singapore, you need to send it for a car inspection. This requirement, set out by the Land Transport Authority (LTA), ensures that your car maintains a good emission standard and remains roadworthy over the years.
It's a pretty standard procedure every driver should be aware of. However, if you're a first-time car owner, the process might sound quite daunting.
Where to send for car inspection? How long does it take? How much does it cost? The list of questions goes on. But, it's really a lot of fuss about nothing.
Here's a complete guide on the car inspection process!
Location, Cost and Frequency
There are quite a number of inspection centres around the island where you can send your vehicle to. But other than their location, there's not much difference to the whole process and services they offer. So, no matter which inspection centre you choose to visit, the procedures should not differ too much.
Simply choose one of these locations and you're good to go! Also, there's no need for you to make a prior booking.
While the services and procedures at the different centres are similar, the pricing isn't.
Different vehicle types will be charged differently at each inspection centre. The only charges that are consistent throughout are the fees for a petrol car inspection.
Inspection for diesel vehicles usually cost more because there are additional checks needed. For a normal petrol car, the inspection will cost you around $64. Additional costs may apply if you require other statutory tests.
Check out the full pricing list from the different inspection centres on the respective STA, Vicom and JIC websites.
The frequency of inspection depends on the type of vehicle you drive. This varies from annual to biennial and even biannual visits.
What Happens at the Car Inspection Centre?
The entire process is actually quite standard and straightforward. 
Once at the car inspection centre, your car will go through a comprehensive check that covers a wide array of parts – from lighting equipment to engine and transmission and even the general parts of your car.
While the inspection is really thorough and covers all the bases, it also depends on the type of vehicle you're driving. Each type of car has its own needs and requirements.
Check out VICOM's Inspection Checklist for a full view of what the inspection entails. 
Even though there are a lot of things to check, the process actually doesn't take up much time. If everything goes smoothly, you should be able to get it done in about 20 mins or less! 
But please note that the duration it takes to complete an inspection will heavily depend on the vehicle type. Some vehicles, like diesel cars, will usually take a longer time to complete as it requires more checks than a petrol car.
People also liked:

19 SPOTS WITH FREE PARKING YOU DIDN'T KNOW ABOUT
BUDGET 2020: 45% ARF REBATE FOR ELECTRIC VEHICLES!
GENERAL CAR MAINTENANCE TIPS EVERY CAR OWNER SHOULD KNOW