Without the vast landscapes that most European countries are endowed with, it is hardly necessary for incredibly fast police cars here in Singapore. However, in countries such as Dubai and Italy, where extravagance and luxury are taken very seriously, police cars seem to be a class of their own. Carro take a closer look at the 10 swankiest traffic police cars around the world.
1. Lotus Evora (Italy)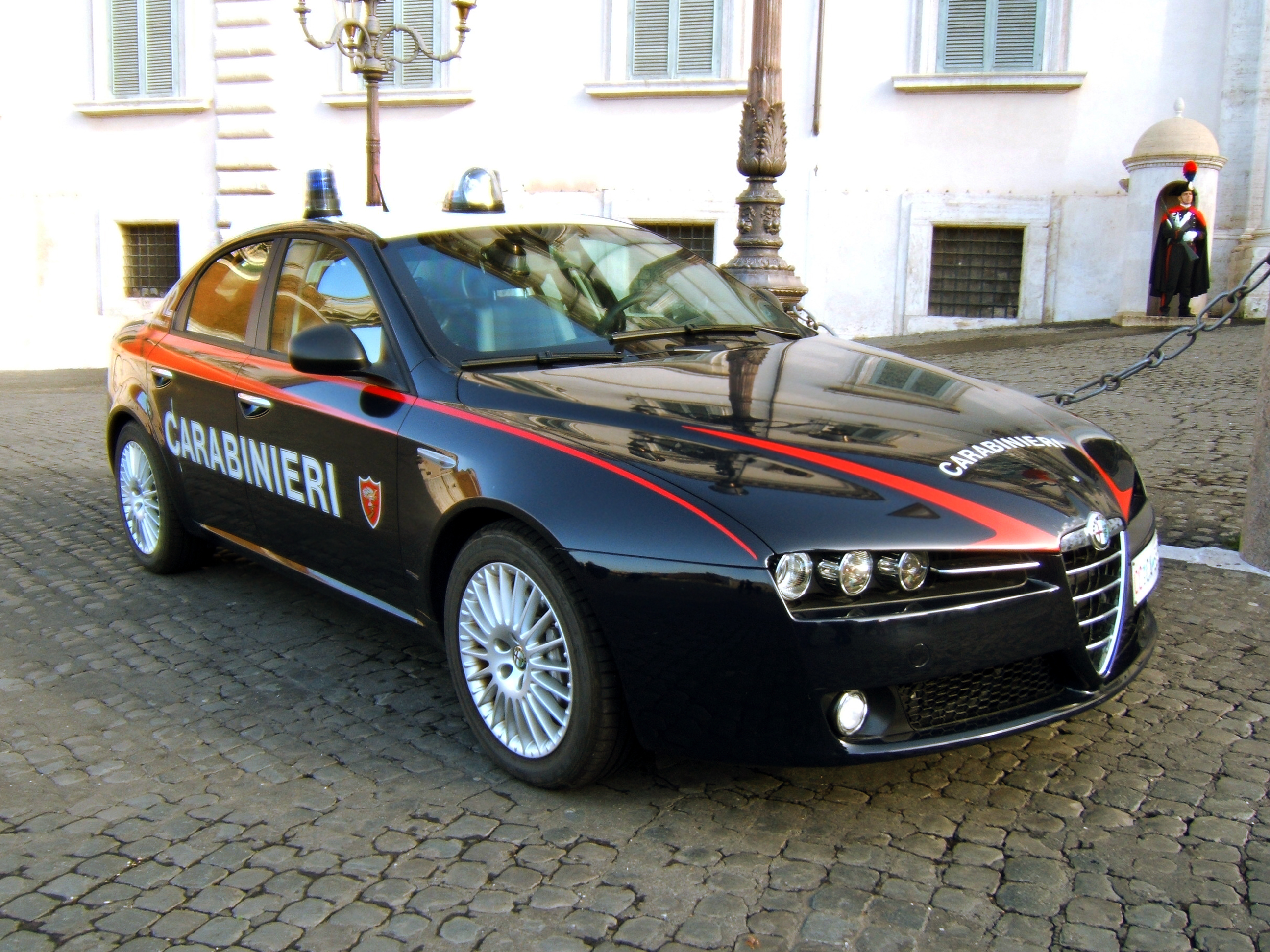 Engine: 3.5-litre V6, 345bhp
Top speed: 178mph
Used by Italy's national military police, the Carabinieri, this fully liveried version of the Lotus Evora has created quite the uproar in the country. It delivers 345bhp and is capable of 0-62mph in 4.4 seconds, making it a sizeable match for policing on the country's autostrada. Lotus also takes care of maintenance and ensures that drivers are well-trained on how to handle the supercar.
2. Ferarri FF (Dubai)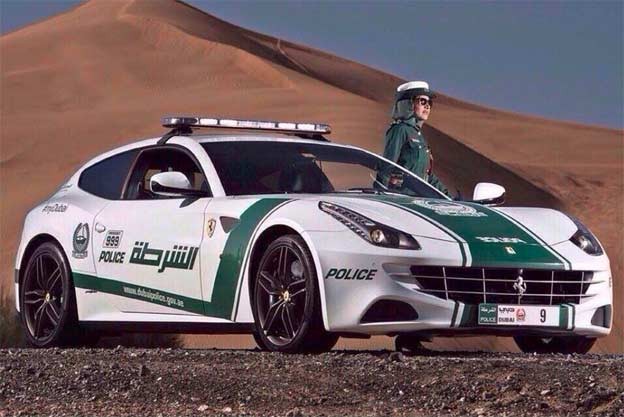 Engine: 6.2 V12, 651bhp
Top speed: 208mph
The Ferrari FF is a supercar with space for four occupants in a shooting brake bodystyle – the perfect choice for transporting criminals to the station quickly, thanks to its 651bhp V12 engine. At just under £250,000, it is another costly addition to the ever-expanding Dubai police fleet. The FF may be one of many supercars used by the Dubai PD, but this is the only one driven exclusively by female officers.
3. Ariel Atom PL (United Kingdom)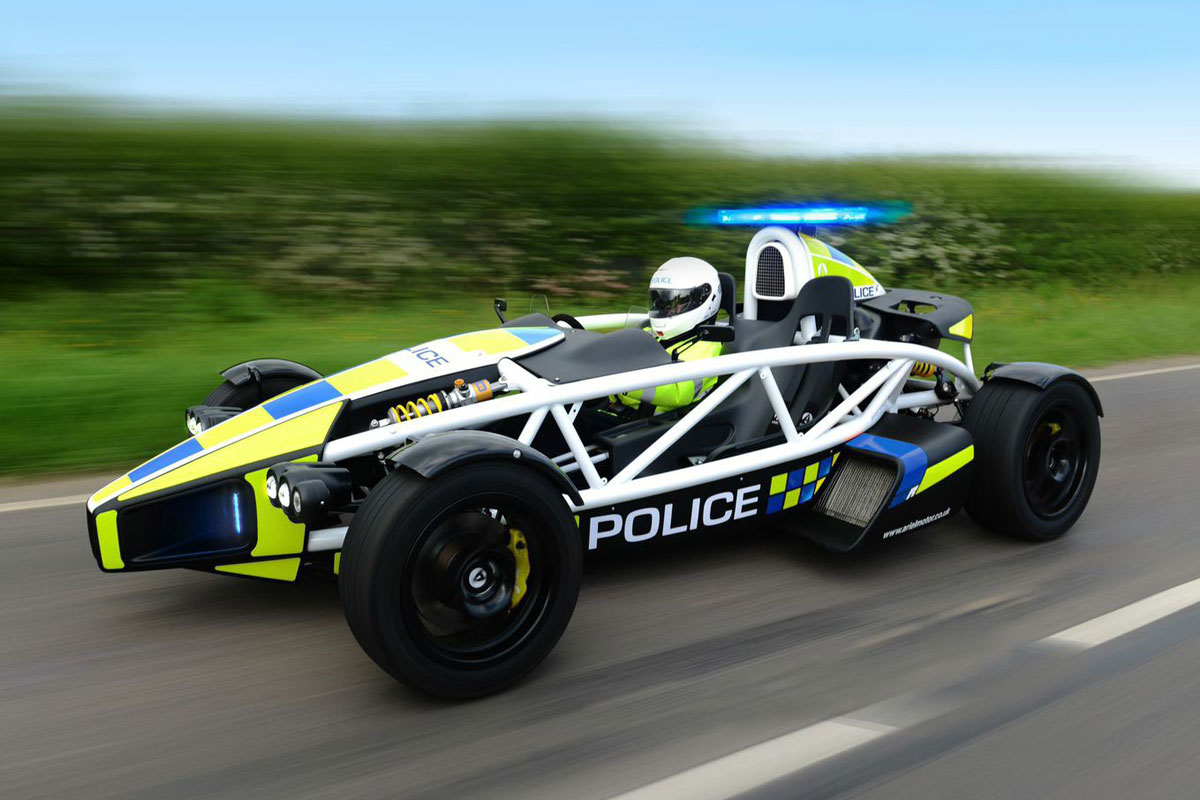 Engine: 2.0-litre Honda VTEC, 350bhp
Top speed: 155mph
This police car is unlike any other police car in the world; in fact, you might just mistake it for a race car that got lost on the road! Authorities in Avon and Somerset are proud owners of a specially-outfitted Ariel Atom, which can get to 60 miles per hour in just 2.5 seconds. Befitting of its title, the Atom ties with one other model on the list for the quickest police car in the world.
4. Lamborghini Huracán (Italy)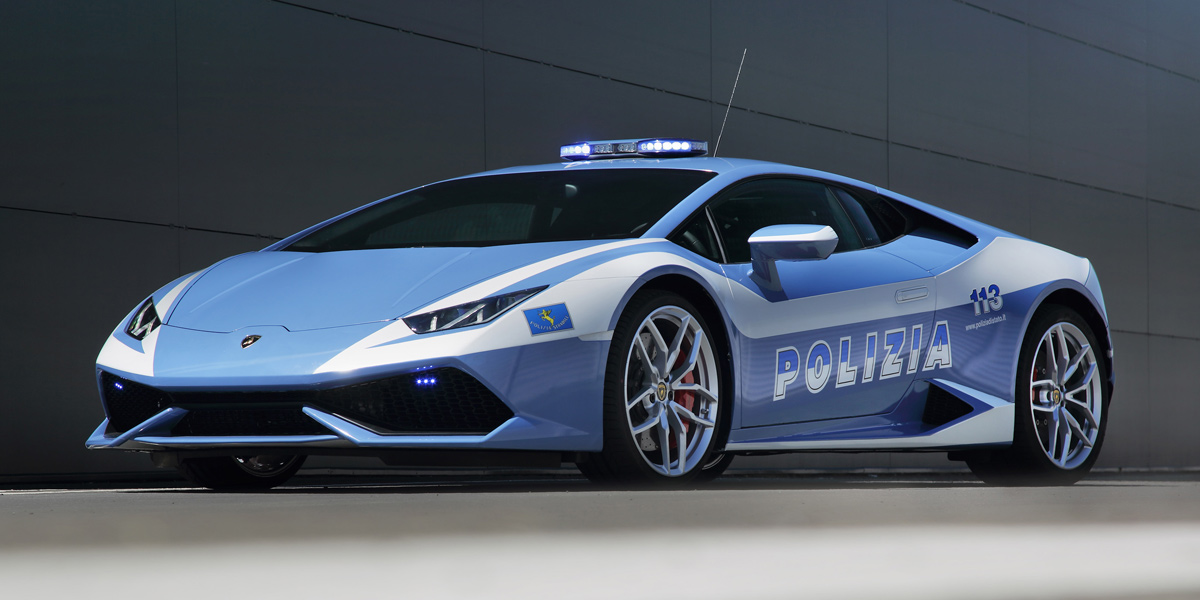 The Huracan LP 610-4 Polizia replaced the Gallardo patrol cars after Lamborghini donated a police version of its supercar.
Boasting a top speed of 202mph, the car has been specially modified for police use. It is also equipped with technology designed to "immediately document evidence of any transgression", including a video camera that tracks and films vehicles being pursued. The German-owned Italian carmaker is known to have previously donated top-of-the range sports cars to the state police.
5. Brabus Rocket (Germany)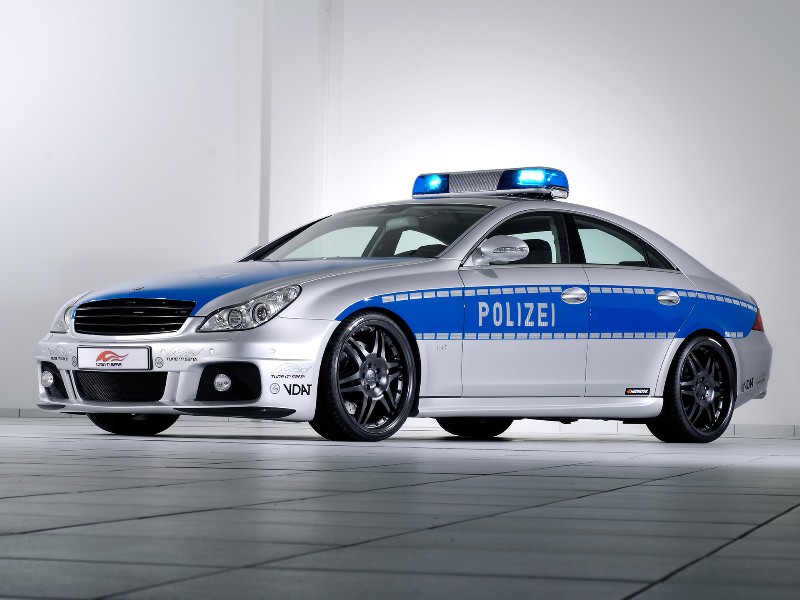 Engine: Twin-turbo V12, 730bhp
Top speed: 225 mph
As the top car manufacturer in the world, Germany proves its supercar prowess with the Brabus Rocket, an amped-up Mercedes CLS that can keep up with almost any vehicle out there. The German Secretary of Transportation instead took it onboard to be the face of a program meant to inspire people to modify and drive their cars drive safely.
It was built way back in 2006 to promote safe tuning in Germany, though there's nothing safe inside here. Underneath sits a twin-turbo V12 produced 730bhp, enough to haul the 'Rocket' to a top speed of 225mph.
6. Aston Martin One-77 (Dubai)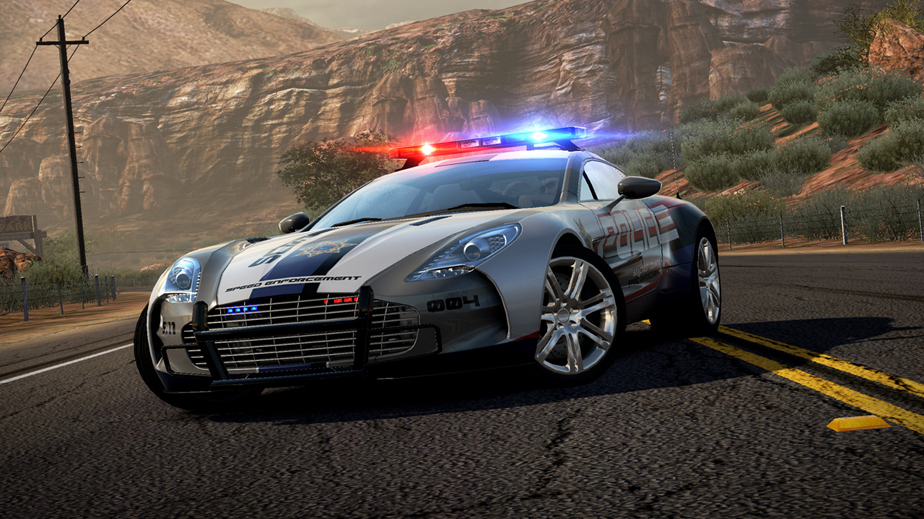 Engine: Twin-turbo V12, 750bhp
Top speed: 220 mph
As the model suggests, the Aston Martin One-77 was a limited release of just 77 models worldwide. This police car is utilised by the UAE police force, joining their fleet of other supercars comprising a Lamborghini Aventador LP 700-4, a Ferrari FF, a Mercedes-Benz SLS AMG, a Bentley Continental GT, the Aston Martin One-77, a Bugatti Veyron, an Audi R8, a McLaren MP4-12C, and a Hummer H3.