The following step by step guide is for your reference to do an online transaction pin collection.
1. Access LTA website, Login for eService for Asset Owner, Link as per follows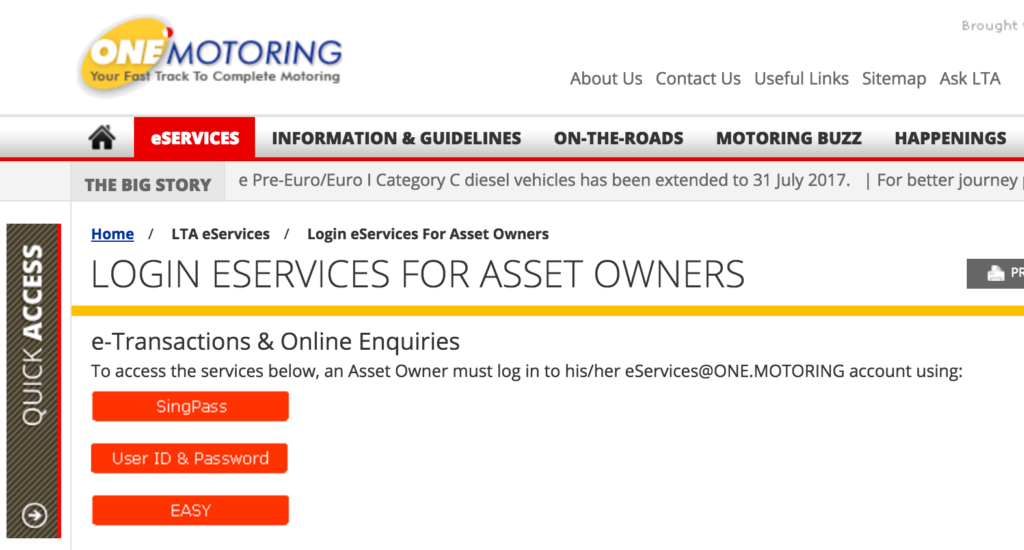 2. Login via Singpass, Enter User name and Password.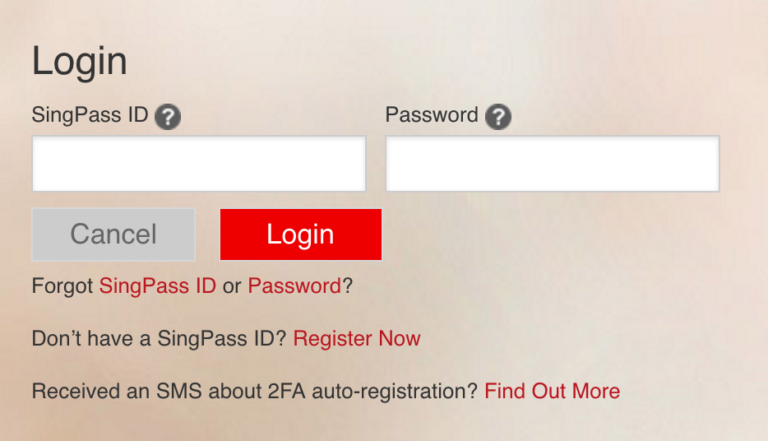 3.Select "My Account" -> "Transaction Pin" -> "Request for PIN"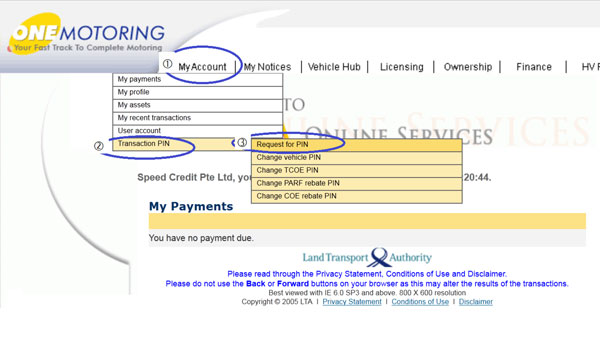 4. Select the Vehicle that we would be requesting the Pin for.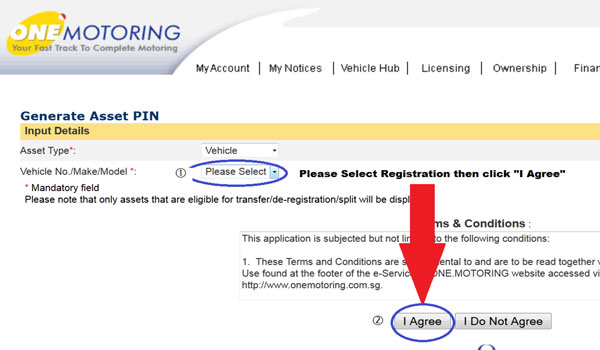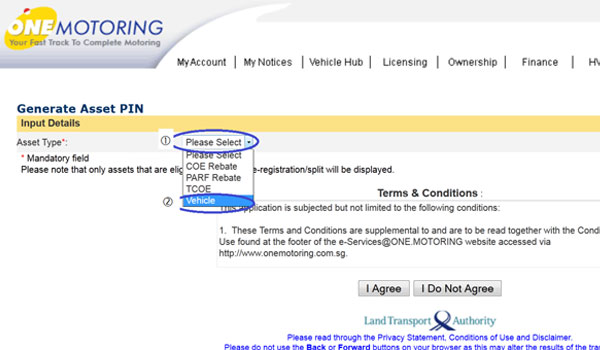 5. Verify the Mailing address for the Transaction Pin, The Pin would be sent over in 3-5 Working Days.