Introduced in 2016, Aston Martin DB11 is the newest model of the iconic British brand and the most powerful model in the current line-up. In more than 100-year-long history of Aston Martin, the DB11 is the first series-production car with a turbo engine. In many ways, the DB11 sets new standards for sporting Grand Tourer coupes and takes the legendary DB series, which was born back in 1948, to unprecedented heights.
AT A GLANCE
Upsides:
Iconic status
Superb performances
Sound of V12
Downsides:
Waiting list
Useless back seats
Design – 5/5
For decades, every Aston Martin was instantly recognizable by the iconic radiator grille. The same story continues with the DB11, which has a reinterpreted but still familiar grille. Some other features of DB11's design, signed by Chief Creative Officer Marek Reichman, are a clamshell aluminum bonnet, an innovative Aston Martin Aeroblade air ducts hidden in the rear and all-new LED headlights and taillights.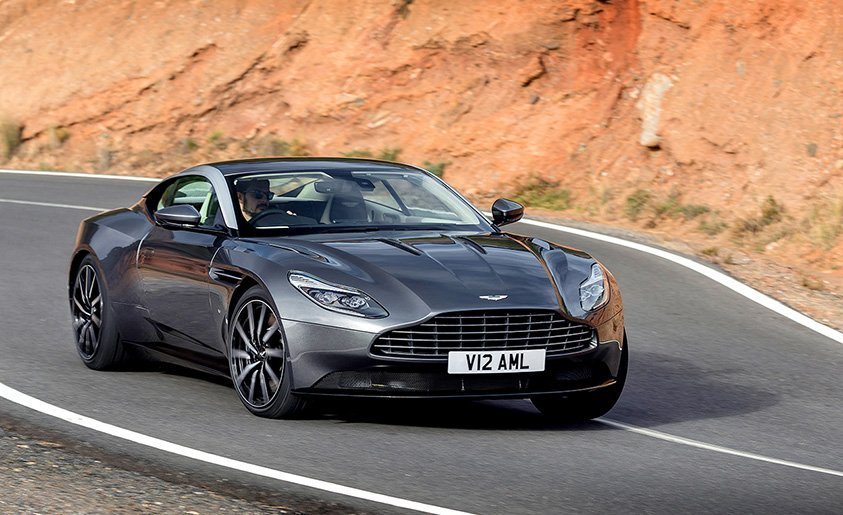 Engine, drivetrain, and performance – 5/5
With DB11, Aston Martin started a new turbo age, replacing the old naturally aspirated 5.9L V12 engine from the DB9 with a new 5.2L twin-turbo V12 engine. Boasting 600 hp and 700 Nm of torque, it makes DB11 the most powerful DB production model in Aston Martin's history. The engine is connected to rear-mounted 8-speed ZF automatic gearbox which also offers manual shifting mode. The DB11 accelerates from zero to 100 km/h (62 mph) in 3.9 seconds and reaches a maximum speed of 340 km/h (211 mph). If you want to use it in a drag race, the quarter-mile result is 12.3 seconds.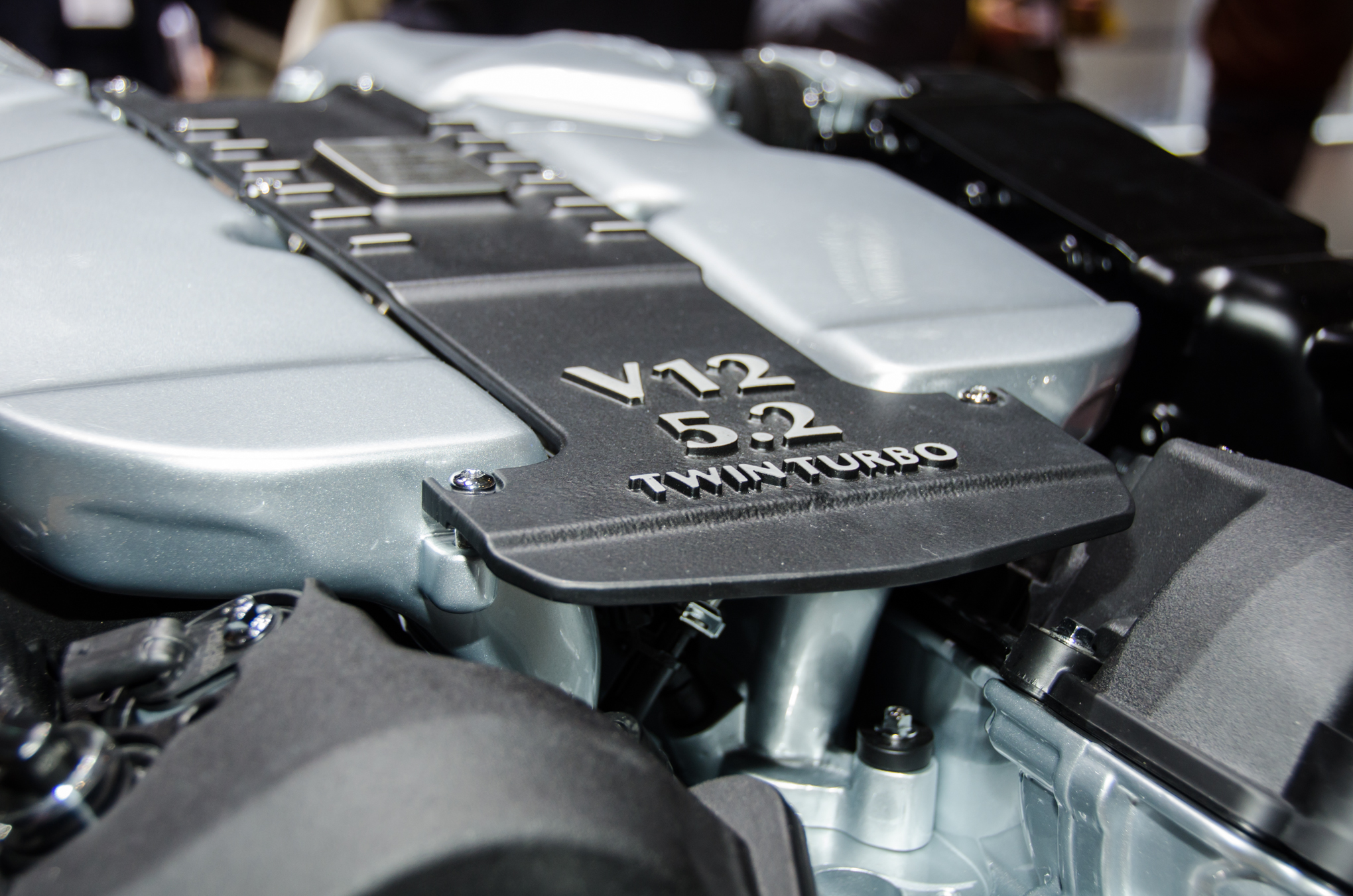 Trim levels – 5/5
The interior of the 4,739-mm long DB11 is a space which every car enthusiast dreams of. It can be perfectly tuned with a unique style of every customer, thanks to an inspiring palette of colors and a vast array of detailing options. Natural materials, craftsmanship, and state-of-the-art infotainment technology provide the ultimate in comfort and convenience. The DB11 also has new satellite navigation and audio system (Aston Martin Premium Audio or Bang & Olufsen Beo Sound system upgrades available). People in the front have more headroom and more legroom than in the previous model but there is a lack of space in the back. Still, for a 2+2 coupe, it's nothing unusual.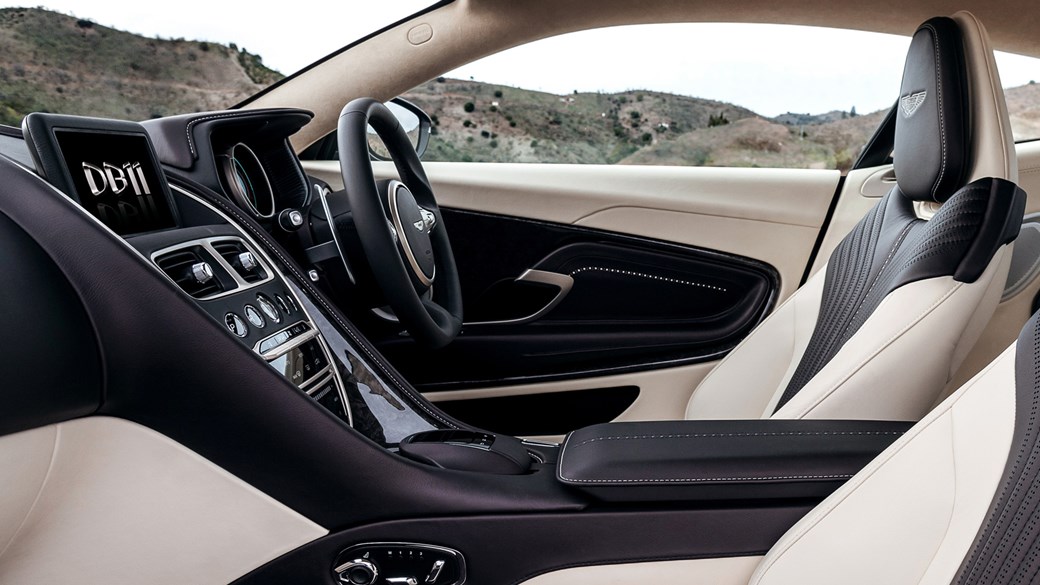 Safety – 5/5
When it comes to safety features, DB11 has twelve airbags and plenty of electronic aids to make a journey completely secure, such are Dynamic Stability Control, Electronic Brakeforce Distribution, Emergency Brake Assist, Traction Control, Hydraulic Brake Assist, Dynamic Torque Vectoring etc. At the back seats, a car has two ISOFIX points for child seats. The clamshell bonnet is not only a part of new design philosophy but also satisfies strong pedestrian safety legislation.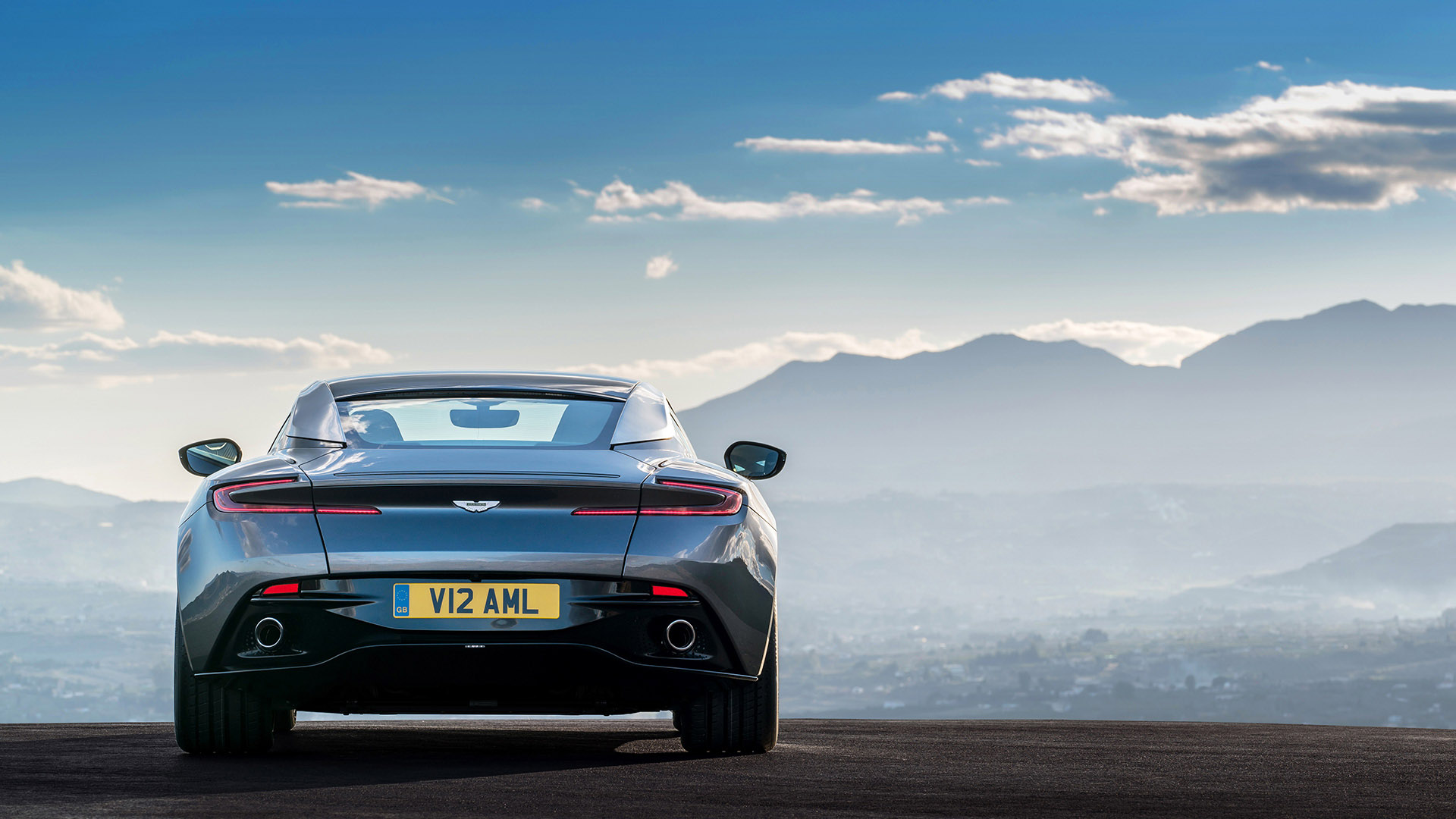 Conclusion: 5.0/5.0
What more to say? Aston Martin's engineers ensured that the DB11 is a thrill for all your senses. Luxurious interior welcomes you and makes you wish to never go out. Hearing the satisfying sound of its new twin-turbocharged V12 engine is something that awakens your racing mode and brings back some moments from motorsport history to your memory. The fact that you have 600bhp under the bonnet and that you drive the most powerful DB in history is also a special feeling, almost the same as the knowledge that you are sitting in a car that James Bond would choose.