This small island nation in Southeast Asia, Singapore has one of the most cost-effective public transport systems in the world. Travelling from point A to point B is made easy thanks to a highly penetrative public transport network. The transport network is efficient and fast due to the country's well-organized, thorough, and extensive network of roads. You have the choice of travelling by SMRT, MRT, private car, bus, taxis, and foot to explore the sights, sounds, and smells of this vibrant city. 
However, the Land Transport Authority (LTA) stringently manages and monitors the development and use of private vehicles to reduce traffic and checks road jam.
If it's your first time to set foot in Singapore, then it's vital to follow our guide to transportation, which will help you figure out the convenient transport modes to get around the city with ease, especially after a night out.  Here are some modes of transport to help you move around with ease in Singapore.
1. By Train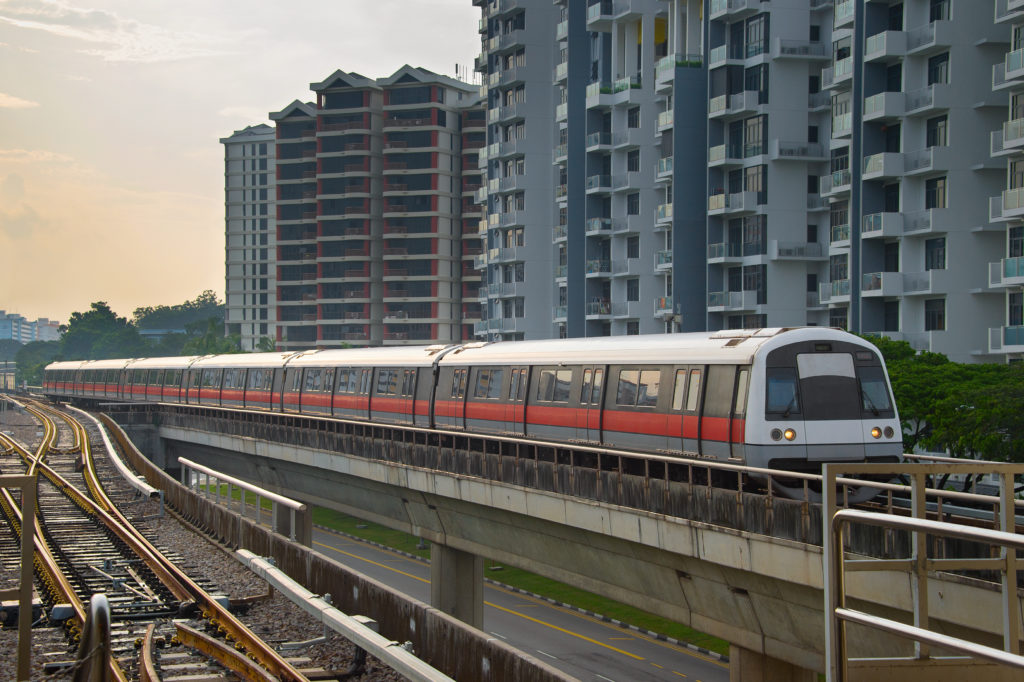 Using Singapore's MRT network is perhaps the quickest way to rush around the island. The MRT system consists of five lines: the East-West (green) line, the Circle (orange) line, the Downtown (blue) line, the North-South (red) line and the North-East (purple) line. 
There are a lot of local businesses set up along the red and green line; that's why locals and visitors mostly use it. Therefore, anticipate reaching many food courts, restaurants, shopping malls, and bars fast by riding MRT. 
The extensive rail system suggests that most of Singapore's main attractions are within walking distance from the station. Singapore's stations and trains are also friendly to families with strollers and the visually impaired, plus the wheelchair users.
2. By Bus
SBS Transit – which operates notable red-and-white buses – and SMRT – which are yellow buses – are the two public bus transportation operators in Singapore. Each operator serves its chain of routes and bus interchanges throughout the city. The bus service has a large and efficient system, covering almost every place in Singapore.
There are hundreds of buses on this island to help get you from Point A to Point B. There are various ways to pay your fare. You can either use the Singapore Tourist Pass or an EZ-Link stored-value card; they also accept foreign-issued MasterCard and Visa contactless bank cards offered outside of Singapore plus cash.
3. Taxis in Singapore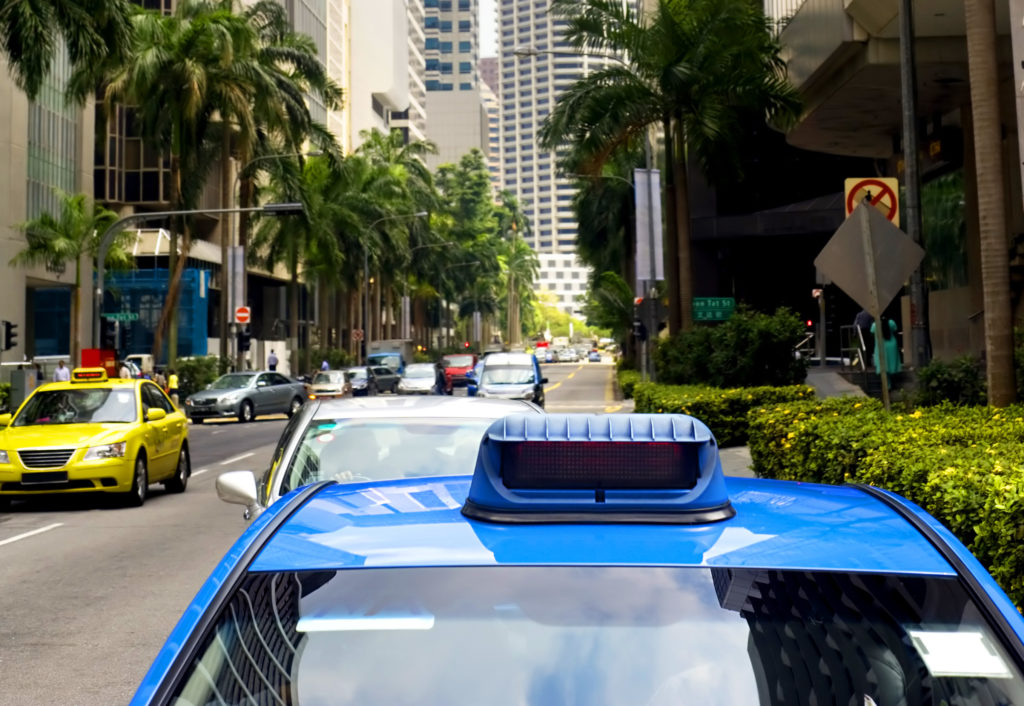 Taxis provide you with comfort, greater speed, and of course privacy. Additionally, it's undoubtedly the best mode for you to get to any destination in Singapore at any time. It's always a great alternative when you travel in a group, and the distance covered is short. 
Over 15,000 air-conditioned taxis are operating in Singapore. These metered taxis can be flagged down or met at a taxi stand 24/ 7 during the week. Note that specific pickup points and circumstances could add a surcharge onto your fare.
4. VW Camper Van
Hiring a VW camper van is a great way to holiday and see Singapore at the same time. They provide a flexible solution to your transport and accommodation requirements, while at the same time providing you with the freedom to choose where you want to travel next. 
With all the amenities you have at home, and the benefit of mobility, a motor home truly is a home from home. Check out their website and see what facilities the VW camper van Singapore offers so that you are more acquainted when you decide to rent or hire.
5. River Taxi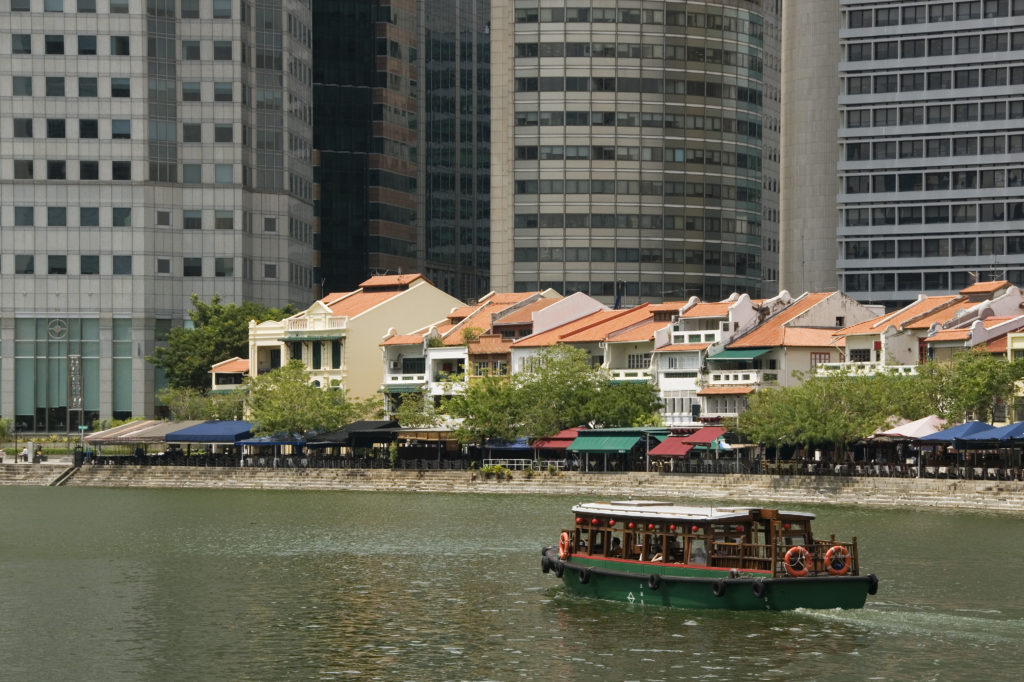 The one thing that most tourists enjoy doing, and it's a truly memorable experience, is Singapore's river taxi. The cruise has bumboats which are used for transporting passengers on their tour along the riverbanks. 
The bumboat river tour offers the best scenes of the city and is a great way to chill after a long walk. The tour takes you to the famous buildings and landmarks of Singapore and lasts roughly 30 to 40 minutes. Singapore water taxis currently cover five stops: Clemenceau, Boat Quay, Clarke Quay, Robertson Quay, and the Esplanade.
6. Car Subscription
Carro has just launched its first car subscription service. It's also the first car subscription service in Singapore!
This new service will do wonders for the Singapore economy as there is a huge gap in the market for people to enjoy owning a car without long-term commitment.

Carro offers a flat monthly fee as well as flexible ownership options. This will give you peace of mind as you won't have to worry about the annual depreciation of their car and unexpected raises in insurance premiums. The flat monthly fee covers the cost of owning the car, insurance, road tax maintenance and 24-hour assistance.
You can also switch to different cars during the contract so you won't be stuck with the same car for 10 years. What more could you ask for?
Carro offers three types of subscription plans:
A Daily – priced at $1,199/month. Perfect for individuals and small families.

Roomy – priced at $1,499/month. Ideal for larger families and those who want to travel more comfortably.

Fancy- priced at $1,999/month. This plan is best for people wanting to drive a high-end luxury or sports car.
This new car subscription service is designed to offer you the best deal and save you money.
Transport in Singapore
Public transport in Singapore is efficient, fast, and a great way to get around the city. Buying an EZ-link card a Singapore Tourist Pass is all it takes to guarantee that grants tourists endless travel on Singapore's MRT trains and public buses.