Nissan's luxury division Infiniti presented the Q70 in 2013 as a successor to the Infiniti M-Series cars that dated back to 1989. The Q70 is a luxurious mid-size sedan, and in Singapore, it comes with V6 hybrid performance. Over the years, Infiniti has always been on par with the competition, so its Q70 sedan has some high expectations to meet. Let's see the overview of this luxurious Japanese sedan.
AT A GLANCE
Upsides
Quiet ride
Luxurious interior
Great hybrid system
Downsides
Design – 5/5
The looks of the Q70 are quite appealing and true to the design language of the brand. The car features a lot of curves and organic shapes which may not suit everyone's taste, but the Q70 just oozes class, although it's a little bulkier than the competitors. The interior is something truly special, and apart from the obvious luxury, it gives a sense of comfort and security to both the driver and the occupants.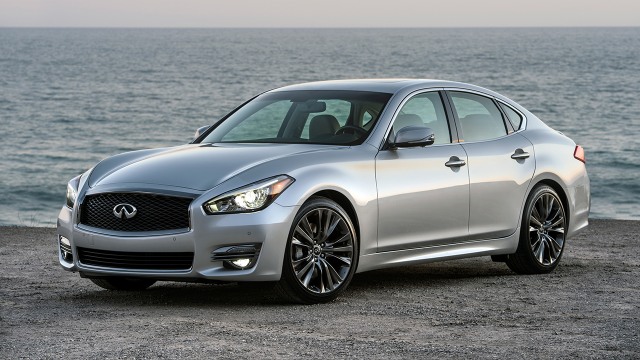 Engine, drivetrain, and performance – 5/5
The Q70 Hybrid is powered by a 3.5L 24-valve V6 engine with an output of 306 horsepower, combined with a Nissan HM34 electric engine which is rated at 68 horses, bringing the total power to 365HP. The power is transmitted to the rear wheels via a 7-speed automatic transmission, the 0-100km/h sprint takes 5.5seconds with the top speed electronically limited to 250 km/h. The impressive sound of the V6 engine adds to the overall experience of driving.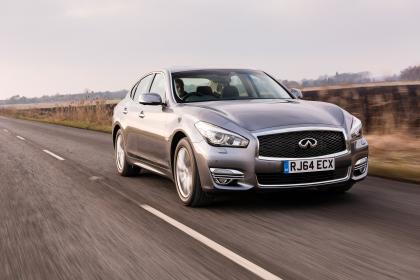 Trim levels – 5/5
As a luxurious sedan, the Infiniti Q70 Hybrid is packed with equipment, and among other things, it has automatic multi-zone air conditioning, both front and rear, multi-function steering wheel, keyless start, remote boot release, Bose 2-channel 10-speaker premium audio system, double-glazed laminated windows providing a quieter drive, and a panoramic roof. What's rather strange is that both the driver's and passenger's seat are electric and climate controlled, but they lack memory functions. One of the most interesting features is the Active Noise Control, a system which neutralizes any outside noise by using opposing sound waves.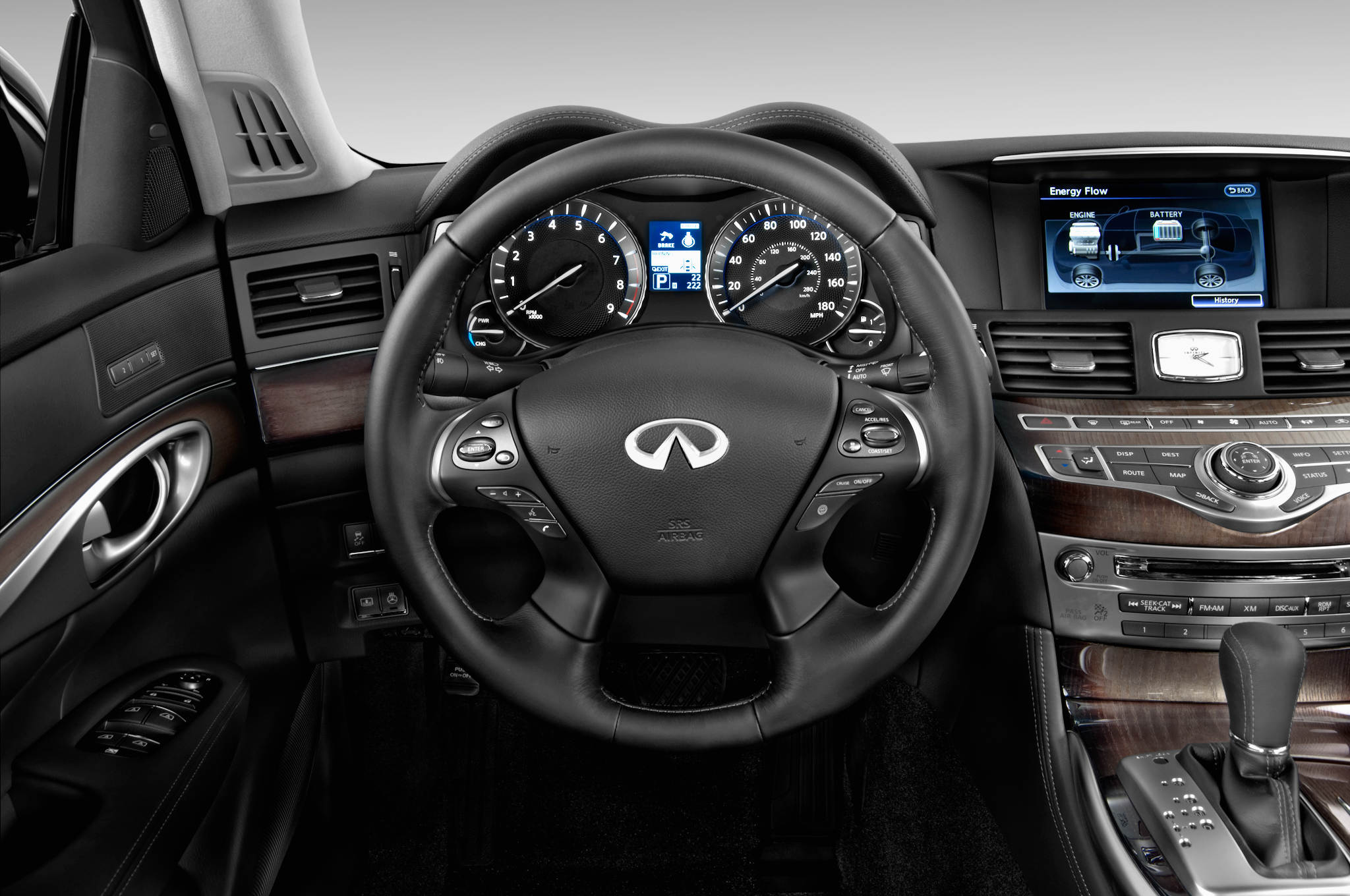 Safety – 5/5
With six airbags and tons of active and passive features, the Infiniti Q70 Hybrid is a very safe car. It has ABS, traction control and four ventilated disc brakes, ensuring great stopping power and grip in every situation. A car in this class is expected to provide maximum safety for its occupants, and the Q70 certainly lives up to these expectations.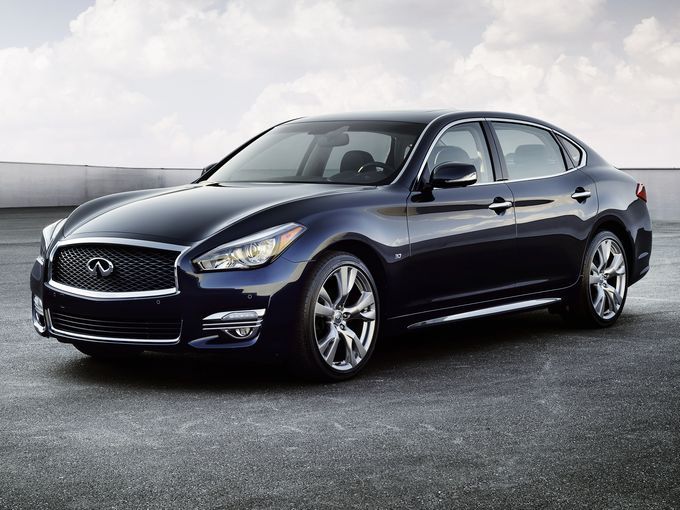 Conclusion: 5/5
The Infiniti Q70 Hybrid is a great car in every aspect. It comes in a well-designed package, with more than enough power, and it provides a great driving experience. The hybrid system is exceptional, with smooth transitions between electric and petrol power, a long list of creature comforts will make you enjoy every ride, and the systems making the car as quiet as possible are a nice addition, especially if you plan to drive it in the city. Due to its design, the boot space is somewhat compromised, but it's just one small flaw versus a long list of virtues.