The modern way of living and driving requires having a lot of accessories with you at all times. From smartphone cables and water bottles to safety equipment and tools, there are numerous things you have in your car and they all take valuable space. So, the problem is how to have everything you need in your car  and still have enough space for your luggage or shopping bags. We will help you with that issue with few simple tips on how to organize your trunk space and maximize all available spaces in your car so you can pack as much as you can and still travel in comfort even if you are not driving a big car or a minivan.
1. Decide what goes into a car cabin and what into a trunk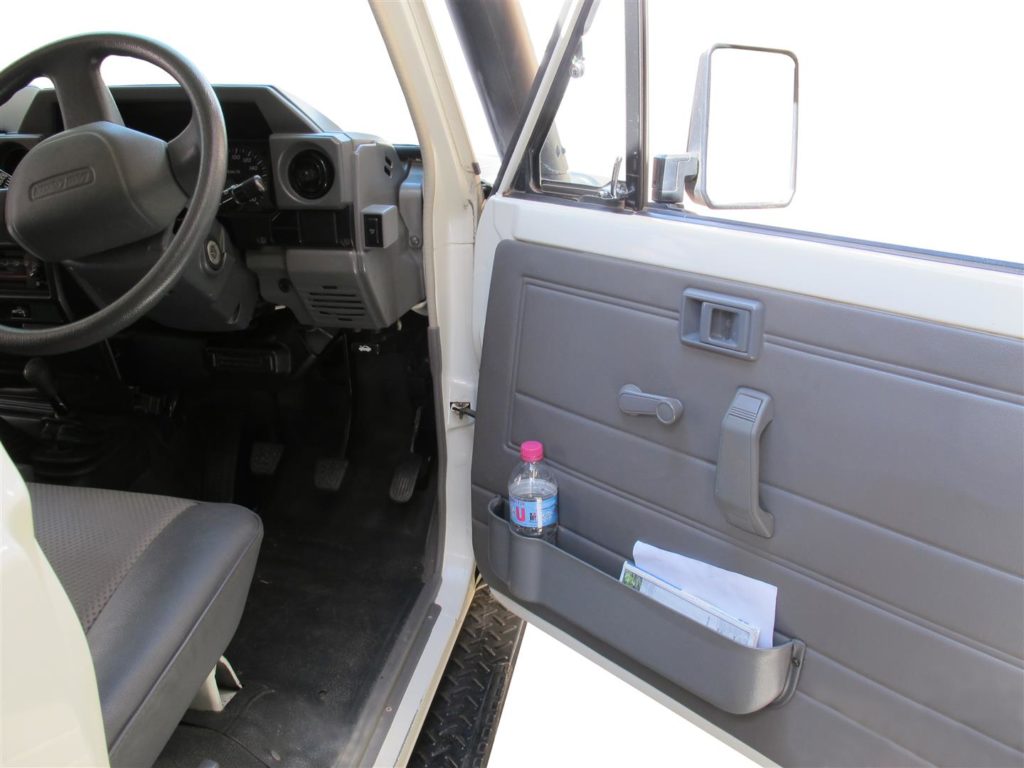 To be clear, a spare tire and tools are not for car interior as well as a phone charger and sunglasses should not be placed in the trunk. The first rule of organizing your trunk space is simple, put your things where they belong. The stuff you use every day like cables, sunglasses and CDs should always be close to you and placed in your glove box or door pockets. Heavy and big stuff are always going into the trunk. The only exception to this rule is a fire extinguisher. If you have it, and we recommend you do, you should keep it under your seat so you can reach and use it in a matter of seconds.
2. Use any available space in the interior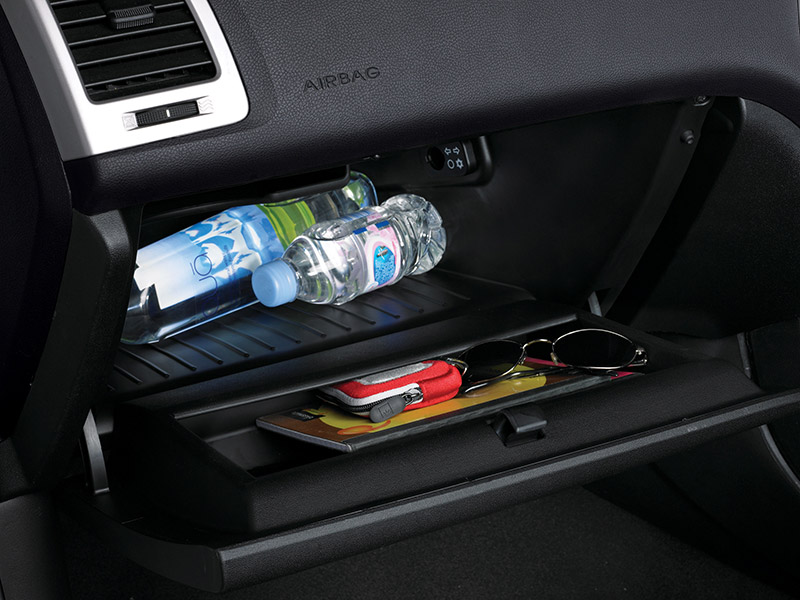 Most modern cars are equipped with various small pockets and convenient places to store your stuff. You should use them all and pack them with accessories. If you have a minivan, looking for those places is easy since modern minivans have numerous places like this. Some even have drawers below each seat which are very practical.
3. Box in the trunk is your friend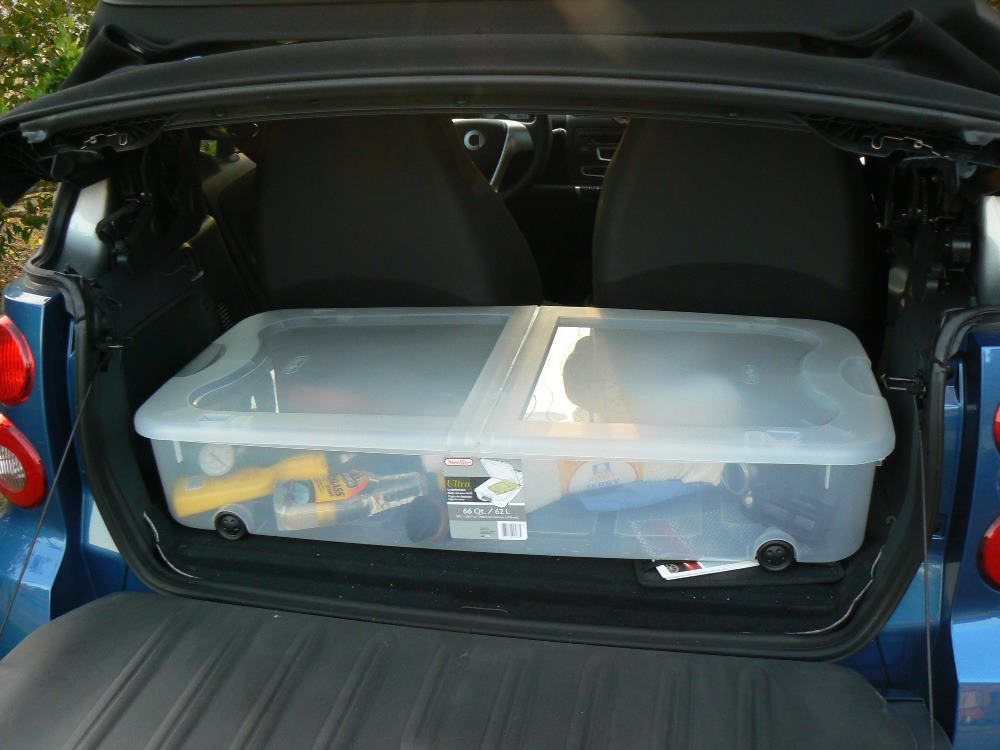 The best possible advice is to find a nice and solid box (good quality cardboard or plastic box) and place it in the back of your car to hold all those things you need and that are scattered around the trunk. The box should not be too big because it will take valuable space, but it has to be appropriately sized, so it can store all the things you have. If you think that having a box is too much and you're better off with the stuff just laying around in your trunk, you are wrong. Not only the box will require less space but it will keep all things neatly organized and prevent them from tumbling around inside the trunk as you turn and go over bumps. Having a box with all your things will make packing for a trip easier and you should treat this box as a piece of luggage. Of course, we recommend you find a box with a lid, just in case.