Say hello to the fourth variant of the fully electric Porsche Taycan!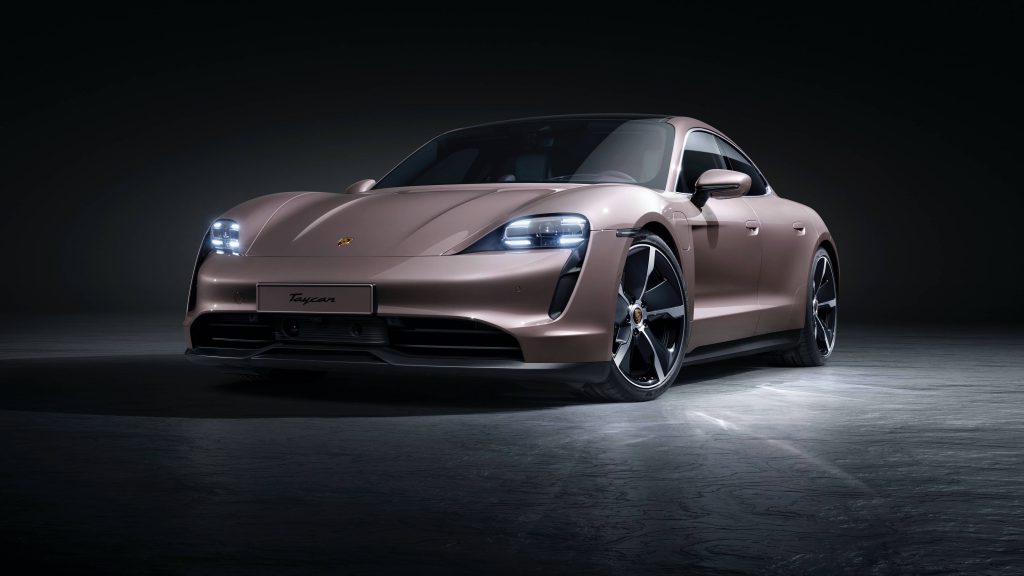 This Porsche Taycan is the new entry-level version and joins the Taycan Turbo S, Taycan Turbo and Taycan 4S in Porsche's lineup. The Taycan starts from $340,558 (excluding COE) and includes the German automakers' complimentary 5-year maintenance and warranty programme. Additionally, drivers get to enjoy an 8-year warranty with both battery and vehicle warranties, which you can extend for 7 more years. The entry-level Taycan is now available at dealerships!
The biggest difference between this Taycan model and the other variants is that this new model comes in a rear-wheel-drive configuration, while the Turbo S, Turbo and 4S are all-wheel-drive models!
What's the difference between the 2 batteries?
You can choose between 2 battery options — the Performance Battery and Performance Battery Plus, and the key differences between these 2 batteries are in the power output the Taycan gets and range.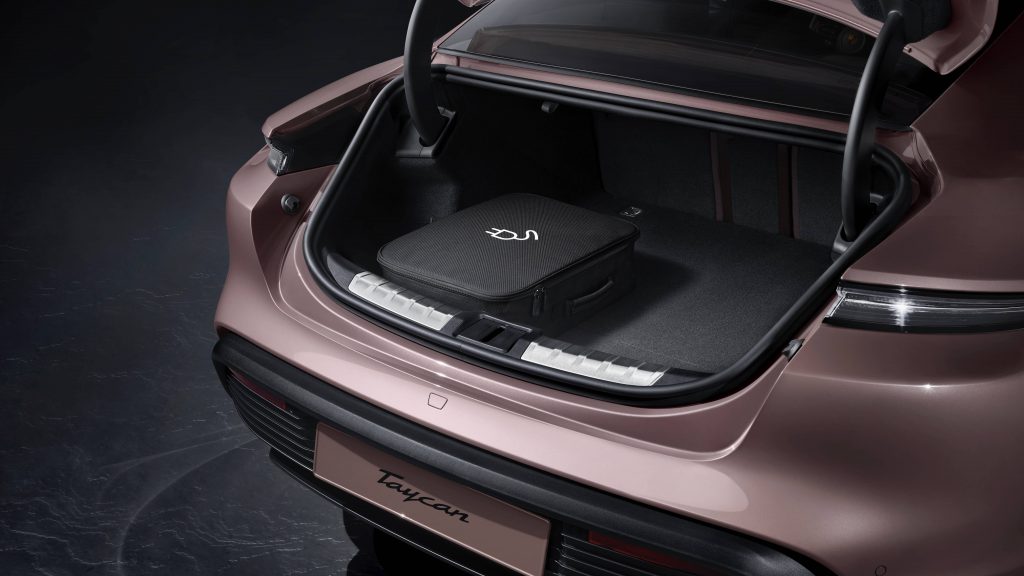 The standard Taycan comes with a single-deck 79.2 kWh Performance Battery and delivers 326hp and a reported driving range of 369kmkm. The power output goes up a notch when you activate the overboost mode with Launch Control, bringing the power to 408hp. With the 93.4kWh Performance Battery Plus, you get a boost in range at 434km and 380hp. On overboost mode, drivers get to enjoy a whopping 476hp when activated with the Launch Control.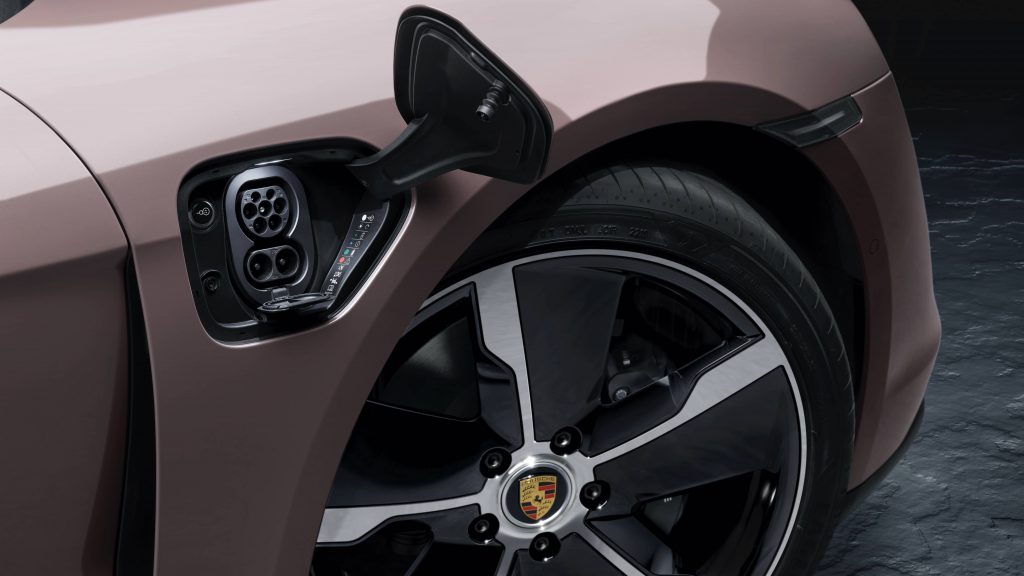 Also, the charging capacity for the Performance Battery is up to 225kW, while the Performance Battery Plus can fit in up to 270kW. Additionally, a cool thing about the Taycan is that both versions can recharge from 5% – 80% in just 22.5 minutes. But of course, this only works if you're using an 800V fast charger.
Precision power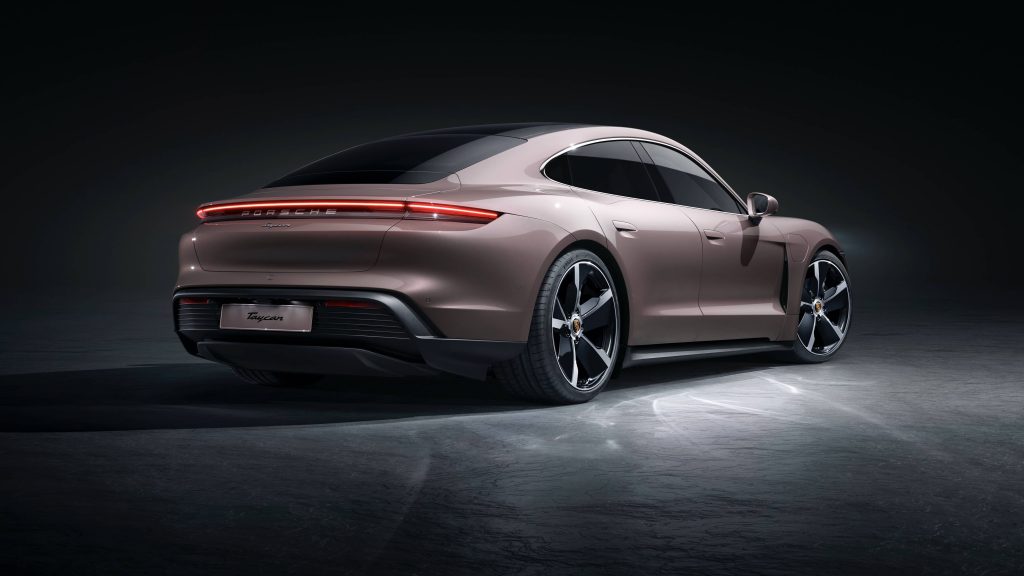 Speed and precision is the name of the game, and this new entry model Taycan doesn't disappoint. The Taycan completes a century sprint in just 5.4 seconds regardless of which battery option is selected, and hits a top speed of 230km/h. Drivers will also enjoy an impressive driving experience with superb acceleration, power that's continuously available and traction that you'll only find in a sports car.
Dashing Good Looks
Unique to this Taycan model is the 19-inch Taycan Aero wheels with black anodised brake callipers, which is supposed to aid in optimising the aerodynamics of this car. Apart from this new set of wheels, there's nothing else that differentiates this model from the other variants.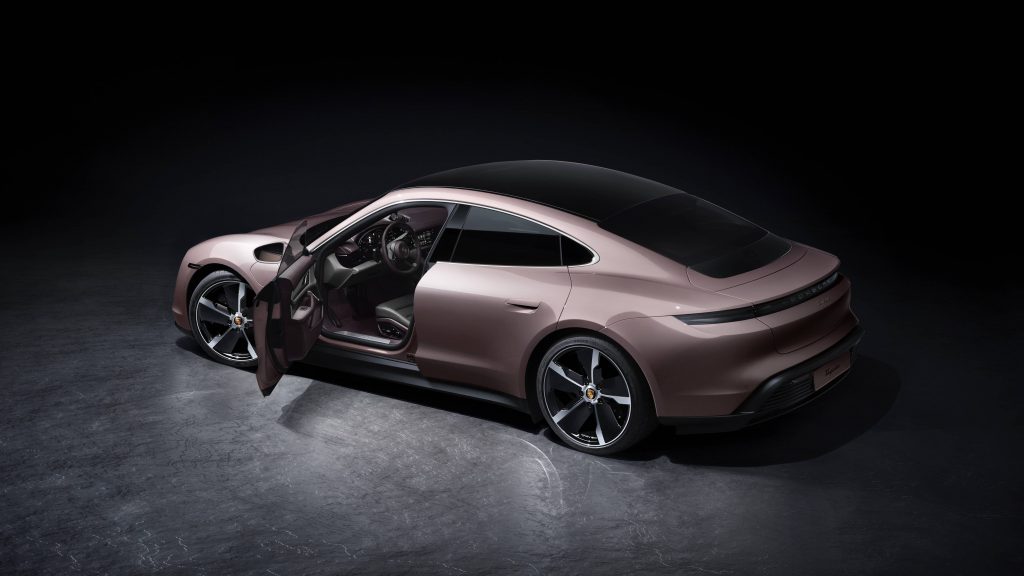 The Taycan's design screams Porsche through and through. You get sleek lines, an aerodynamic shape and a sporty roofline sloping down to the rear, it's a real stunner. So if you see this car on the road, you'll instantly know that it's a Porsche.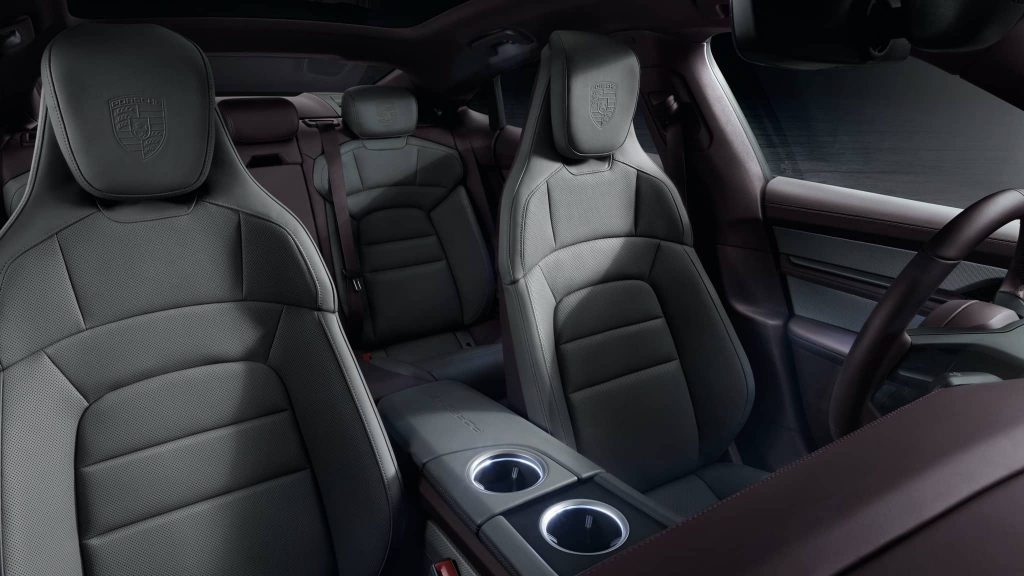 The Taycan is fitted with a partial leather interior as a standard and offers a comfortable cabin for everyone onboard. This entry-level model is also the first in Porsche's lineup that is available with an entirely leather-free interior. Instead, the materials used for the interior are made from innovative recycled materials and have been offered as an option as part of Porsche's sustainability efforts.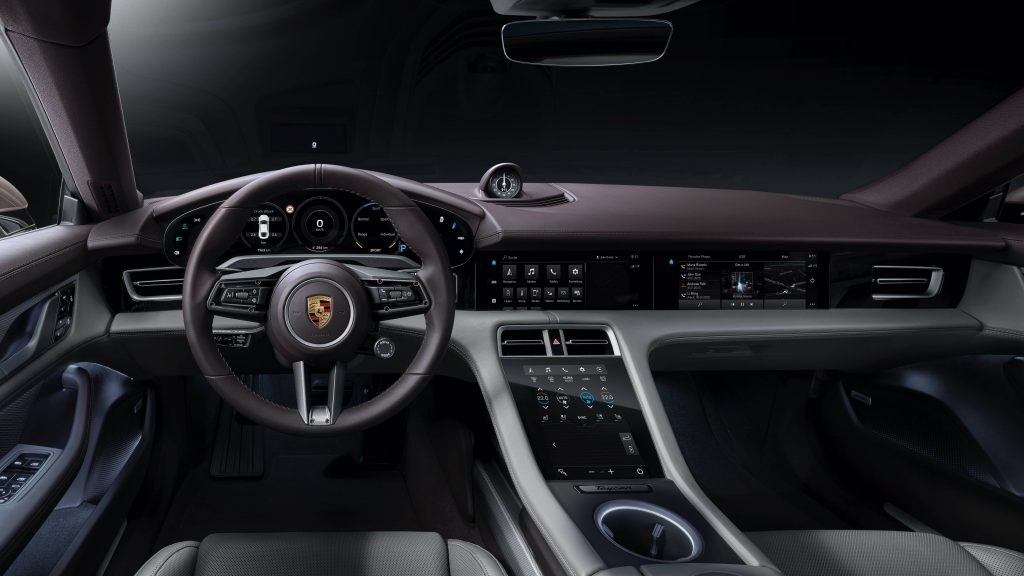 The Porsche Taycan's interior also follows the new architecture introduced in 2019 with its clear structure between the different sections inside. Similar to other models, you get a free-standing curved instrument cluster on the dashboard and a 10.9-inch infotainment display. Buyers can also choose to add on a heads-up display and cool display just for your passenger!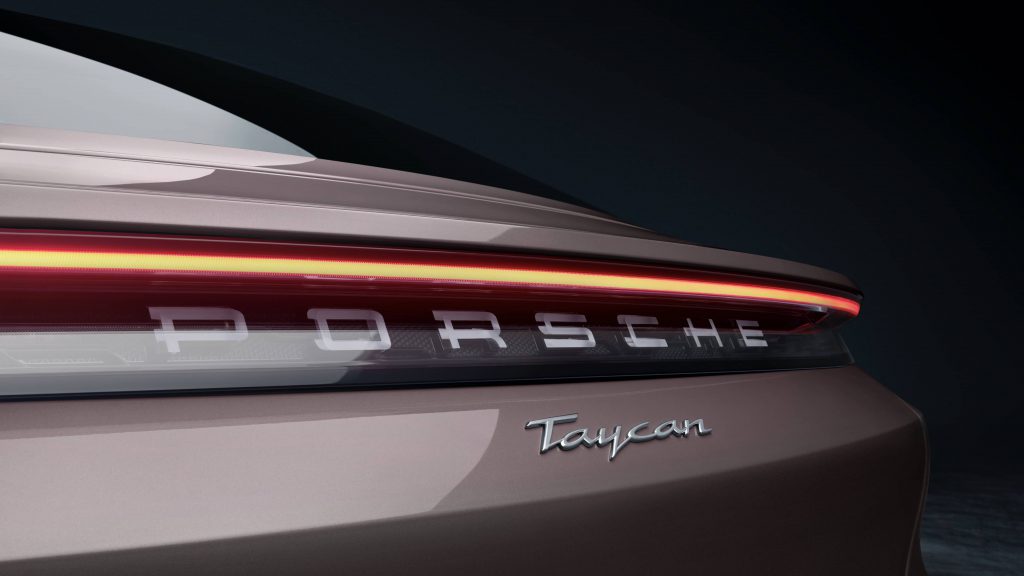 With over 20,000 Taycans sold in 2020 alone, the demand for this fully electric sports car is high. Even more so as many drivers shift their attention to electric vehicles in Singapore and all over the world. So, if you can afford it, this ride is definitely one you should consider.
---
Interested in buying this Porsche Taycan? Sell your car for the best price at CARRO first!