Automotive makers can be good at identifying and filling niche markets and Suzuki, the small car kings, do this well. The company has gone back to the future with a re-release of an old nameplate. Let's welcome the Suzuki Ignis back as we test the new 2017 Suzuki Ignis GLX.
AT A GLANCE
Upsides:
Trim levels
Design improvements from the original Ignis
Downsides:
Less space due to higher seats
Performance
Design: 3.0/5.0
The original Ignis was a small blocky looking machine that hit the worldwide market in 2000. The 2017 version involves Suzuki hiding the ugly stick. There's smiling LED driving lights bracketing a traditional-looking black grille, LED tail lights, a pert rear with an eye-catching C pillar design, and Renault-esque rear guards. The A pillar/front guard and bonnet line are lifted directly from the Swift, a name the Ignis was known as in some markets. The overall design is, although somewhat squared off, unusual enough without being hard on the eyes.
The Ignis is tiny at 3.7 metres in overall length, standing at just 1595 mm and adding to the squared off look with a width of only 1660 mm. The engineers and designers have worked together and built in a wheelbase of 2435 mm providing plenty of room for four adults.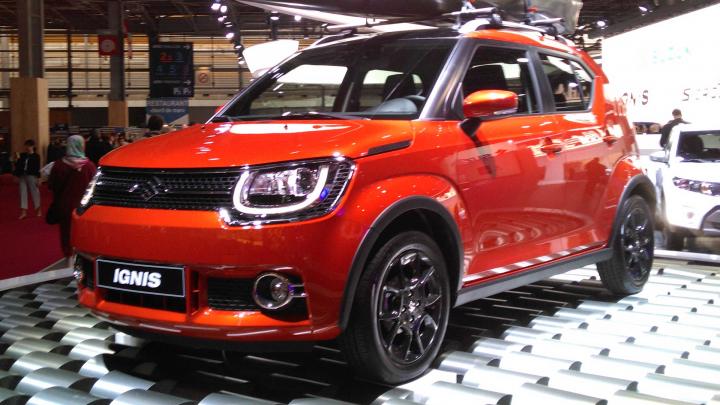 Trim Levels: 3.5/5.0
The test car has a predominantly black interior, lightened by white plastic door inserts and a swathe of white on the lower dash. The car came coated in a red mustard paint and this is translated to highlights inside on the console and door grab handles.
The rear seats sit higher than the front, although the door line is the same as the front door – that higher seat has an adult needing to duck the head further. Said pews are charcoal black and dark grey with a reasonable amount of padding, but they do lack suitable lateral support.
Interior trim is a mix of smooth and textured plastic. There's a carbon fibre look to the air vents. Glossy piano black surrounds a touchscreen featuring Suzuki's four quarter look, splitting each corner into audio, phone, guidance, and smartphone connection allowing connection to Apple CarPlay and Android Auto. There's a matte textured black finish to the rest of the trim which backs a leather clad steering wheel.  There's also a reasonable cargo carrying capacity, with a maximum of just over 1100 litres. Oh, before you ask, yes there's also plenty of cup and bottle holders.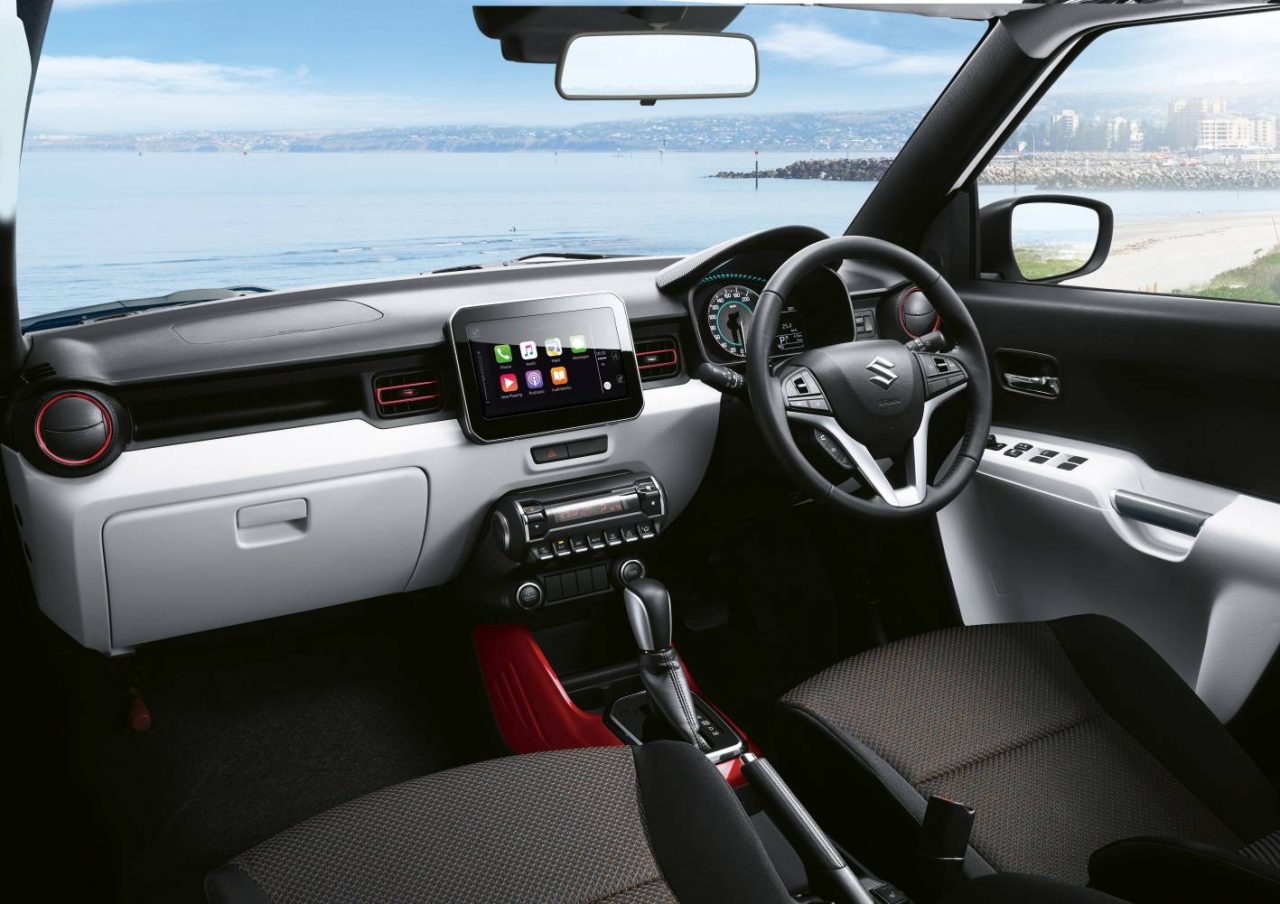 Engine/Drivetrain Performance: 3.5/5.0
Under the Swift related bonnet is Suzuki's 1.2L TwinJet four cylinder. There's 120 Newton metres of torque at 4400 rpm and is put to the front wheels via a Constant Variable Transmission. Peak oomph is just 66 kilowatts and requires a further 1600 revs. The engine is a willing performer once under way, providing surprisingly linear and rapid acceleration.
The CVT hesitates before engaging and revs climb to about 4000 rpm or so. Unfortunately that hesitancy is enough to have a driver check and double check before moving off from intersections. It's otherwise a flexible and usable transmission but does lack the pre-programmed shift points as found in other CVTs. It is given a low gear ratio which helps when you need extra acceleration and utilises the engine braking on downhill runs.
Considering the skinny tyres, 175/60 on black painted 16 inch alloys, there was little tramlining, little unsavoury movement on rutted and dishevelled roads, and little sideways movement in a cross-breeze. The front strut and torsion beam rear are coil sprung and, for the best part of a drive, will absorb most road irregularities with aplomb, with only bigger ruts, longer undulations, and school road speed humps really troubling the short travel suspension setup.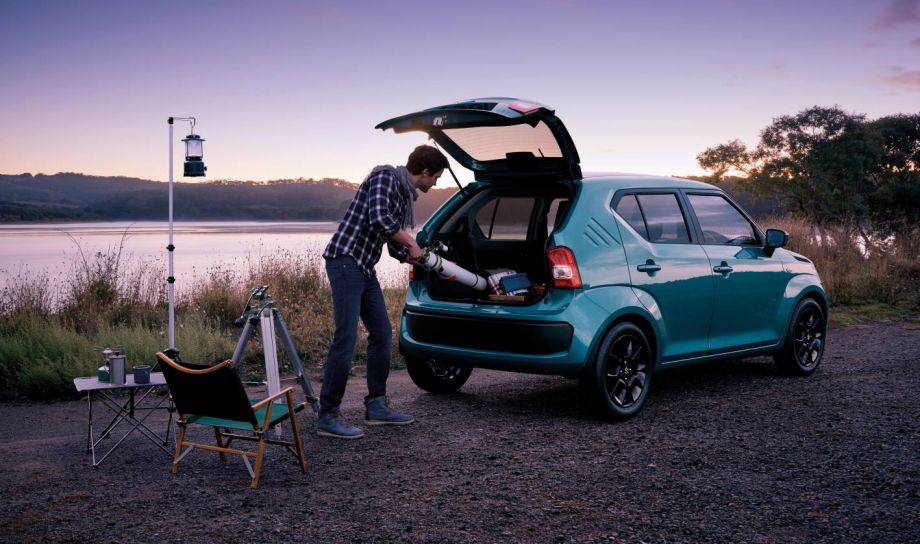 Safety: 4.0/5.0.
As expected, there are six airbags, but there's no driver's knee airbag. It also misses out on Autonomous Emergency Braking, a feature still reserved for more expensive vehicles. There are ABS, Brake Force Distribution, Brake Assist and Vehicle Stability Control. There's also ISOFIX mounts for baby seats.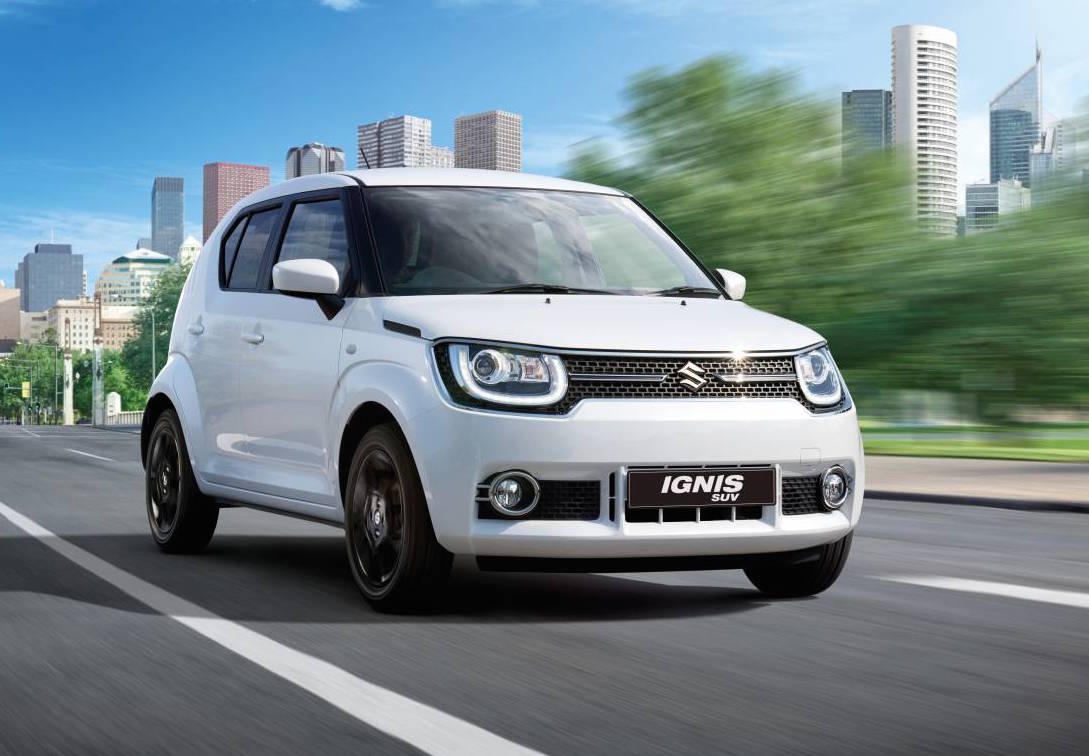 Conclusion: 3.5/5.0
There are two models for the Ignis, labelled GL and GLX. For pricing, option costs, and service enquiries head to www.suzukicar.com.sg. The small car king is back.