Driving can be a rage-inducing activity. But there's something more painful than someone's bad driving or parking skills. The parking fees! 
Singapore, being one of the most expensive cities to live in, is not spared from high parking fees. As a land-scarce city-state, it's easy to see why our dreaded parking fees can jump up to a whopping $8.56 per hour! While it is understandably expensive, it doesn't soften the brutal blow to our wallet. With parking fees rising, and fewer parking concessions available, parking is now more of a headache than before. 
However, that doesn't mean you should resort to parking illegally! We highly discourage you to do so as it's simply not worth it. Our vigilant traffic police will slap you with parking fines faster than you can say "This will be quick".
Please Don't Park Illegally…
In fact, one 'lucky' driver was fined a hefty $660 for their parking offences in 2016 alone! While these cases are unusual, it doesn't pay to park illegally. With the recent increase in parking fines, it's better to avoid illegally parking altogether. So what should we do to avoid paying an arm and leg for parking?
We'll let you in on our driving secret you probably are aware of; free parking!
Yes, free parking is not a myth! And don't worry, there are no strings attached as these spots have ALL DAY free parking! That's right, you can leave your car at your parking spot without constantly watching the clock or counting the minutes. So where are these elusive areas? Continue reading to find out!
Central
There's never a reason not to frequent the central part of Singapore. With the shopping district in Orchard and great food haunts in Tiong Bahru, you definitely spend more time in the central district than you think! 
But it's also notorious for being one of the most expensive areas to park your car. Think of Orchard and Shenton Way. You may be in for a good time but your wallet will not!
Don't worry, though! You'll be able to dodge those high parking fees easily with our cheatsheet of free parking spots. 
Hotel Re! 
Yes, you read that right, a hotel! As unlikely as it may seem, Hotel Re! does, in fact, offer free parking
it's definitely free! But of course, you do need to be a patron. But it's not as bad as it may seem when you consider other hotels usually charge their patrons for parking.
Memories at Old Ford Factory (MOFF) – Bukit Timah
Right in the prime area of Bukit Timah, you'll get to enjoy a historical experience along with free parking.
The Grandstand
Where the intense fervour of horse racing used to engulf the area, it's now a family-friendly recreation area. Drive in to enjoy their endless swathes of parking spots, all readily available! And if you fancy a leisurely grocery run, HAO Megamart is also located here!
Adam Road Medical Centre
Located in the vicinity of the Bukit Timah strip of malls you'll get to stroll past Crown Centre, King's Arcade and Coronation Plaza! You'll enjoy the fast-food fare such as KFC, Dominos, Pizza Hut and even Starbucks!
And if you're hankering for healthy vegetarian meals, Good Burger, is conveniently parked at Coronation Plaza too!
West Coast Park 
A great recreational area, the "Play Centre in the West", has a ton of things to do! With the adventure playground, barbecue pit, camping spots, bird watching and kite flying, it's a fun family adventure for all! And its all-day free parking just makes it sweeter. 
The Rail Mall 

With its unique architecture, it's a great place for the family to spend the weekend! With a large selection of restaurants and shops, you'll be spoilt for gourmet and parking choices! 
South
Sentosa – Costa Sands Resort
We're all familiar with our favourite offshore island, but not their free parking! With their daily free parking, visiting this Sentosa is now easier than ever, especially for our wallet. 
East
The famous cuisines numerous tuition centres in the East means parking is a limited resource that you'll be competing with plenty of people with. But giving other drivers the side-eye for stealing your spot ends today with our list of all-day parking! What's more, you won't have to spend a single cent! 
Changi Chapel and Museum
Immerse yourself in the sombre atmosphere and history when you explore the horrors of World War 2. Spending the day to trace our history is a great idea, especially when parking is free!
Marina Bay Golf Course (MBGC)
For golfers out there, this could be a good spot for you! With golf balls for cheap and plenty of space in this 3 storey building, spending the whole day there will be a painless experience! 
Pasir Ris Park – Carpark d
A great recreational area with lush vegetation to appreciate, it's a great opportunity for a family day with the kids! As there's never enough family spots with free parking, take note of this hotspot to plan a future excursion!
Ikea, Giant Hypermarket & Courts Megastore At Tampines Retail Park
If you're in need of household appliances, furniture and groceries, this is the ultimate place to go! With free all-day parking, you'll have time to catch a break from shopping by grabbing a quick meal at IKEA!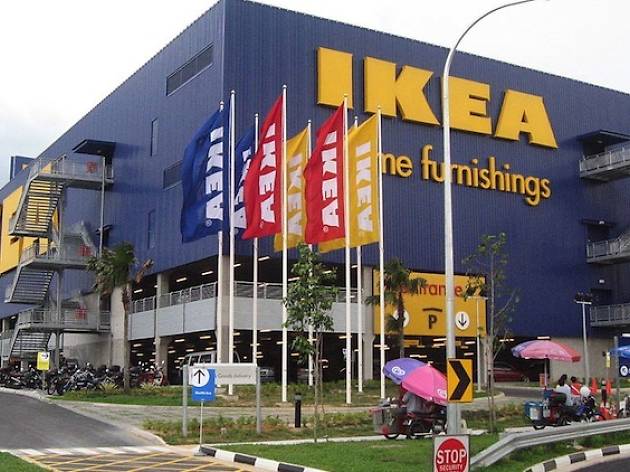 North
Orchid Country Club (OCC) 
If you happen to need parking and pass by Orchid country club, remember to take advantage of its free parking! 
West
The west is now more vibrant than ever with malls rivalling the orchard shopping belt! Spending the day at Westgate, Jem, IMM and Jcube is a great way to spend the weekend, but no money on your cash card! Instead, try these spots! However, do remember to avoid these spots during peak hours. 
Japanese Garden
Take in the picturesque scenes at Japanese Gardens! With the Japanese teahouse and pond, floral show garden, terraced water gardens, resthouse with moss and fern garden and the flowering trees collection, it'll be a great day to reconnect with nature and appreciate flora and fauna. However, it closes until 2022 so save this spot for next year!
Sungei Buloh Wetland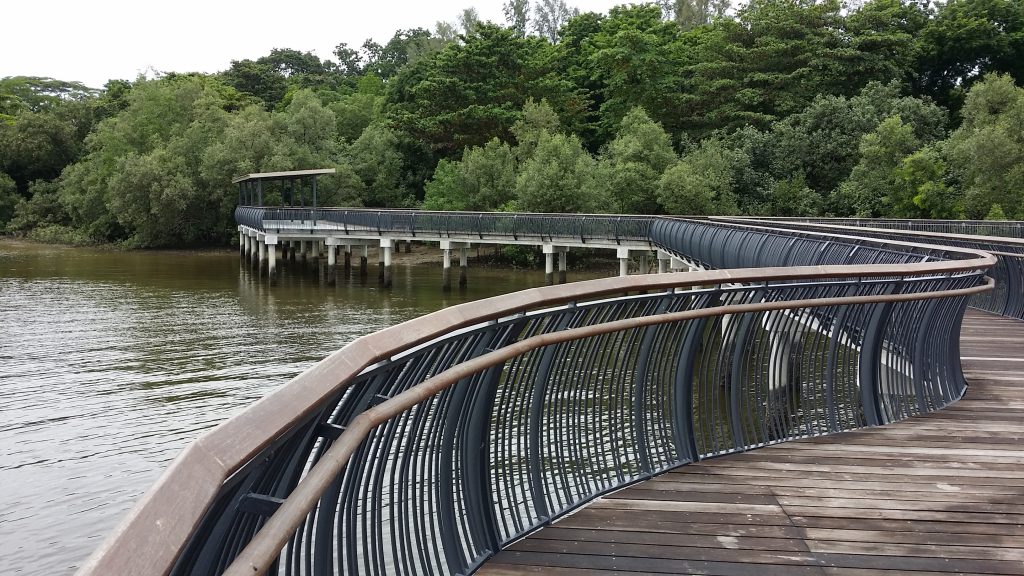 As Singapore's first ASEAN Heritage Park,  you'll get to explore nature, unlike the other parks! Travess the wooden bridges as you appreciate one of our remaining wetlands and its biodiversity. And with free parking, you'll get to explore at your own time!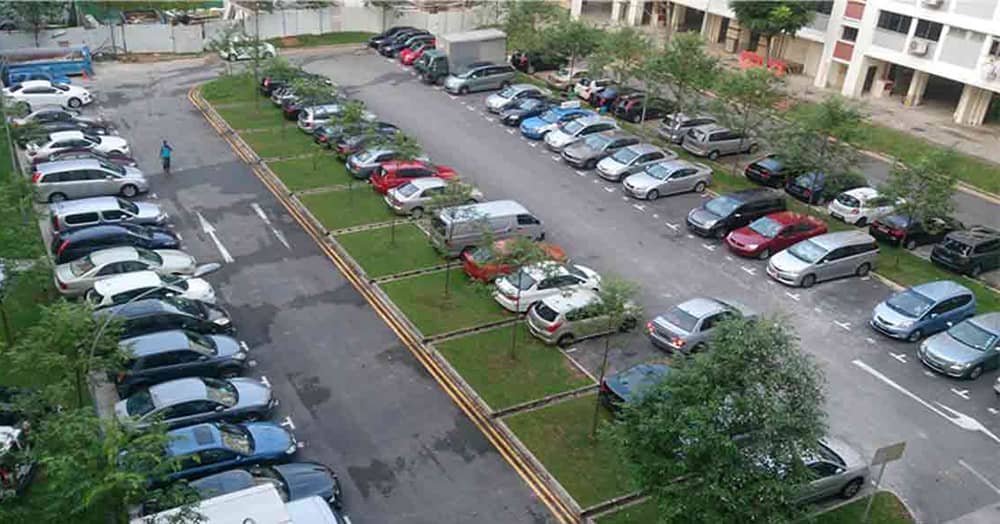 Don't forget the ol' reliable HDB estate parking spots! Free from 7.00 am to 10.30 pm on Sundays and Public Holidays, the sheer amount of HDB parking spots will save you when you're in a pinch!

Know anymore hidden gems with free parking? Let us know in the comments below.
---