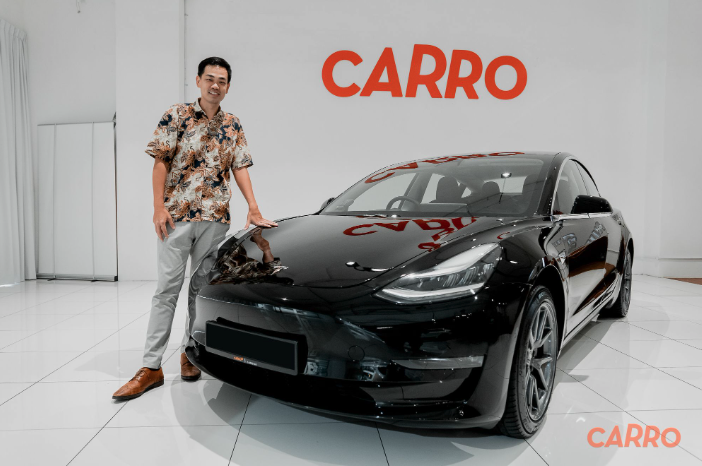 Singapore, 20 September 2022 – Southeast Asia's largest used car marketplace, Carro, has announced its expansion into Japan through a joint venture with SoftBank Corp ("SoftBank"). As part of its entry, "CARRO JAPAN Co., Ltd." ("CARRO JAPAN") aims to introduce its full suite of services, such as subscription-based services and car leasing.
Through this strategic partnership, Carro's technology will digitally match traditional car leasing with corporate users in Japan. The partnership will also involve multiple leasing companies, with plans to expand the marketplace for individual users.
Carro CEO and co-founder Aaron Tan says, "Japan is one of the leading automotive markets and most digitally-savvy countries in Asia. Our entry into Japan is the next natural step in growing our regional presence and helping traditional dealers expand their market reach across the country using our AI-technology-backed capabilities. Over the next few years, we plan to capitalise on the growth of the used car market. We'll start by providing car subscription services with SoftBank as a first step, and eventually plan to work with thousands of dealerships across Japan to play an active role in offering consumers a hassle-free buying and selling experience."
In recent years, Japan has seen an increase in demand for used cars and subscription-based services, resulting from the backdrop of rising prices of new vehicles and a growing need for car ownership. However, the difficulty of accurately assessing a used car's valuation due to the inconsistent and lack of credible evaluation criteria has led to several barriers to entry within the used car marketplace in the country. 
CARRO JAPAN will support existing car dealers with leasing services and provide a highly competitive subscription-based service. In addition, Carro's AI technology will be incorporated to accurately predict the valuation of used cars based on their history and data. Meanwhile, SoftBank's key role in CARRO JAPAN will be to tailor services for the Japanese market, including marketing, sales, and collaboration with partner companies. 
With Carro's entry into Japan, corporate clients can apply for the subscription-based service by stating their requirements for a used car via CARRO JAPAN's website, including vehicle size, mileage, non-smoking or smoking options, and more. A list of suitable used cars available for hire will be automatically generated for consideration. 
In addition, CARRO JAPAN will also allow users to apply for various ancillary services that will improve the efficiency and safety of operations related to the use and management of company-owned vehicles. Services available will include a vehicle management solution, which records driving patterns such as acceleration and deceleration, as well as an alcohol detection feature to support safe driving. Other features, such as smart keys, will allow users to unlock and lock their vehicles using their smartphones. 
CARRO JAPAN plans to expand this service to individual users by collaborating with LINE Corporation, a group company of SoftBank. As part of the joint venture, SoftBank will lead its 'Beyond Japan' initiative to expand into East Asian countries and promote business development outside Japan.
More in other media:
Nikkei Asia: SoftBank rolls out used-car subscriptions with Singapore's Carro
Tech In Asia: Carro rolls out in Japan with SoftBank collaboration
Tech Node: Carro expands to Japan through partnership with SoftBank