Press Release
CARRO partners Income to launch "Covered", Singapore's first AI-driven pay-per-km insurance and maintenance for cars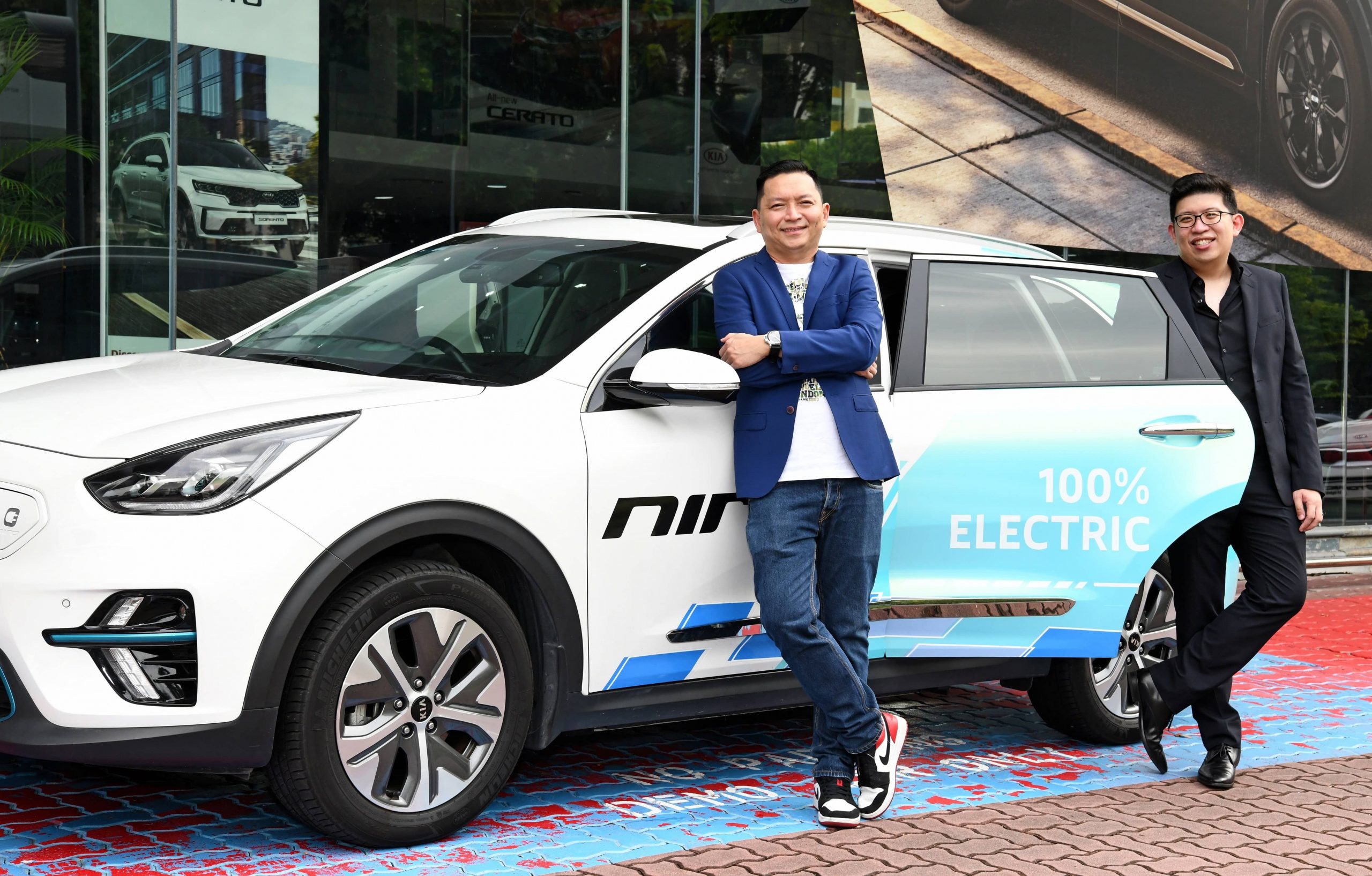 A first of its kind in Singapore, Covered is a new AI-driven, usage based insurance and maintenance product for all types of cars, including Electric Vehicles
Drivers save more with $0 excess (for Third Party and Own Damage online), lower premiums and flexible coverage tiers
Signup process is fully digital for a convenient, hassle-free experience
Singapore, 17 May 2021 — Carro, Southeast Asia's largest automotive marketplace, today announced the launch of Covered, Singapore's first artificial intelligence (AI)-driven pay-per-kilometre insurance and maintenance plan. With Covered, drivers can tailor their insurance premiums and maintenance coverage according to their lifestyles on a trusted digital platform, enabling them to enjoy increased savings, better convenience, more transparency and a hassle-free experience. The first-of-its-kind insurance plan adds more flexibility to drivers, by covering all types of cars, including Electric Vehicles (EVs).
Distributed by Genie Financial Services, a subsidiary of Carro, and underwritten by NTUC Income, Covered answers the increasing demand among drivers for more personalised, convenient auto services that accurately reflect their driving habits and budgets. Its unique combination plan of usage-based insurance and maintenance eliminates the hassle of managing multiple providers for different services without sacrificing quality and flexibility, and ensures that drivers only pay for what they use.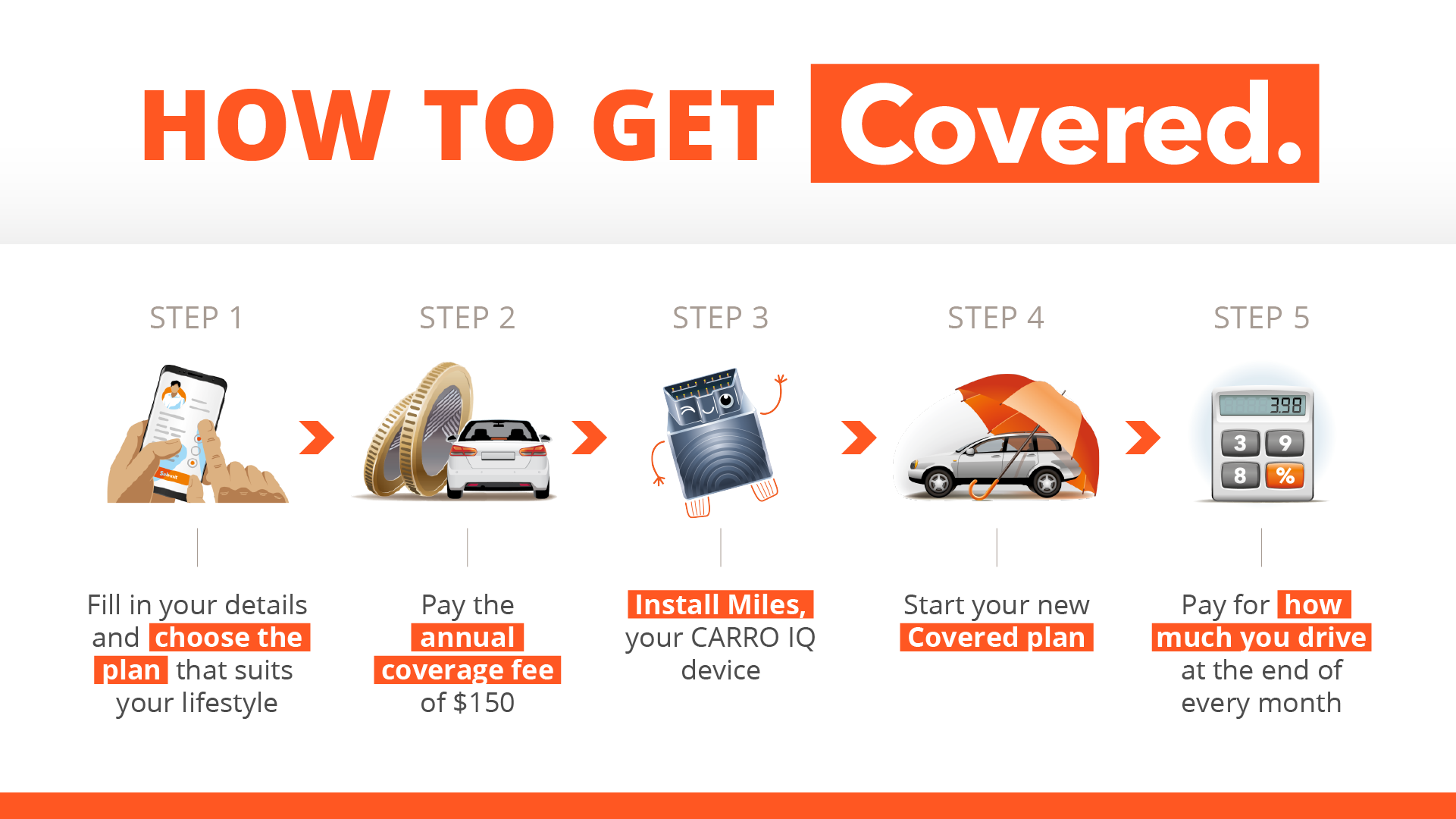 Instead of the lump sum fee that customers traditionally have to pay up front for standard auto insurance, Covered users only pay a low annual coverage fee of S$150, which will subsequently be billed at the end of each month for the mileage driven.
Covered provides coverage for all licensed drivers, regardless of age and driving experience, at $0 excess (for Third Party and Own Damage only). Younger drivers no longer need to commit to a high excess as per most traditional auto insurances, which formulate excess based on age and driving experience. While Covered does not take a driver's NCD into account, the original NCD amount will not be affected if they switch back from Covered to any motor insurance from NTUC income.
Flexible usage-based insurance plans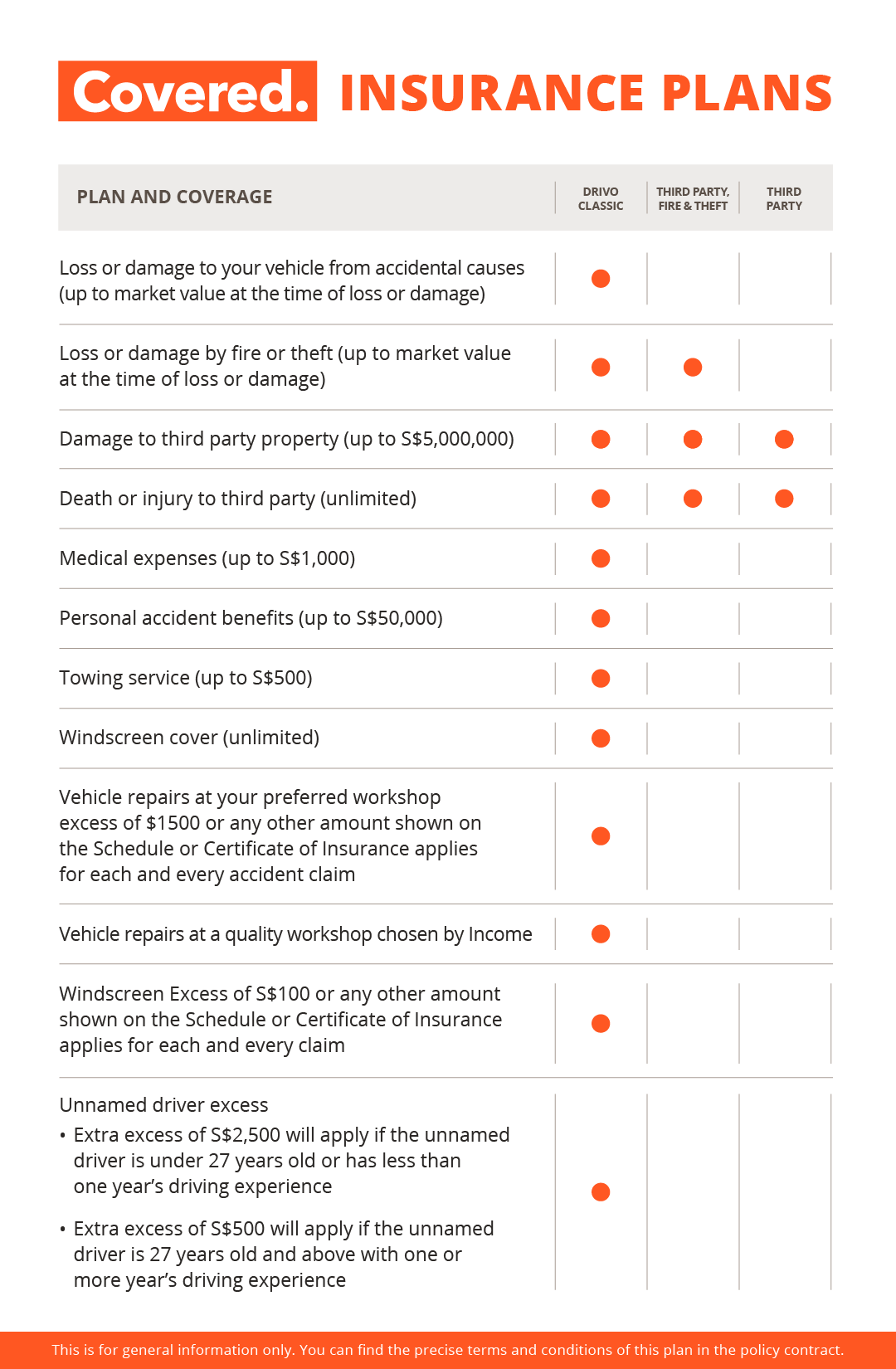 Under Covered, users may choose from one of three insurance policies: Drivo Classic; Third Party, Fire and Theft; and Third Party. Drivo Classic is the most comprehensive and covers everything from vehicle damage and loss and medical expenses to personal accident benefits and towing services, while the other two focus on damage, death and injury to the third party.
In the event of an accident, drivers under the Drivo Classic plan can bring their vehicles, including EVs, to any preferred workshop in Singapore. This adds more flexibility and convenience for EV drivers who are usually limited to a small number of specialised workshops for repairs.
Fully digital and powered by AI 
The signup process for Covered is fully digital and contactless. Customers simply need to fill up an information form through the website (Covered.genie.sg) to receive a Covered quotation and pay the annual coverage fee of S$150 upon acceptance of the quote. They will then be sent the installation guide and the Carro IQ device, an on-board telematics unit, handled by Carro's technology partner, Quantum Inventions (QI), a leading Singapore-based provider of technology and solutions for fleet enterprise and smart city mobility.
Once the device is installed, the device will begin to track the vehicle's odometer data, which will be used to calculate usage-based insurance and maintenance charges. Data is collected, processed and forwarded by QI's scalable Fleet Mobility & Data Platform (FMDP) that ensures fast and accurate calculation of various information and alerts. Rates per kilometre are determined by the applicant's age, type of vehicle and driving experience, with the average rate being 12 cents/km. This represents 42% savings for a 40 year old male with 10% NCD and 18 years driving experience, driving a 2018 2,400cc Honda Odyssey for 9,000km a year.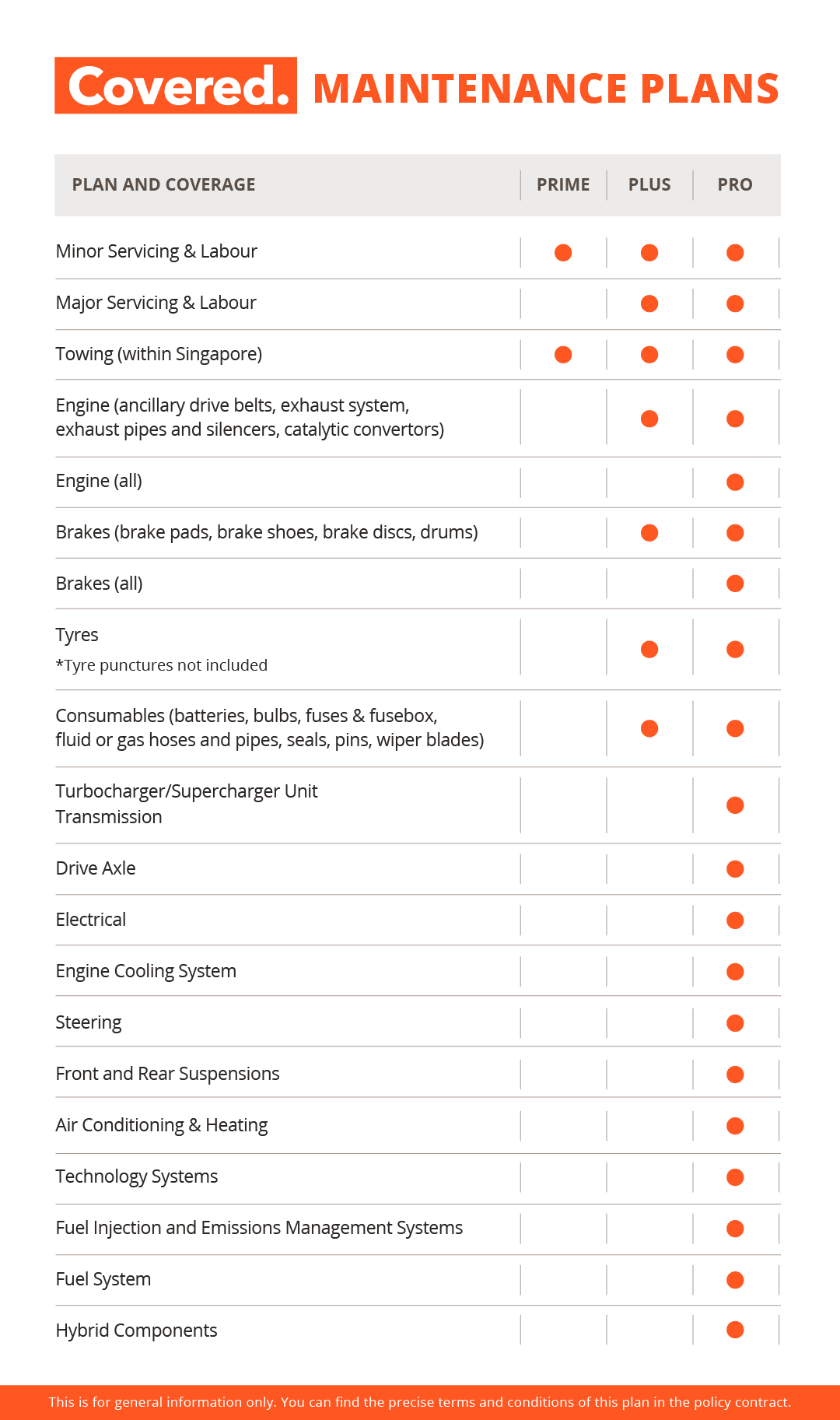 Peter Tay, Chief Digital Officer of Income, said: "Today, we are seeing the growing interest in usage-based insurance (UBI) amongst consumers as it aligns with what they are looking for —flexibility and customisation. The usage-based InsurTech platform we have developed with Carro allows us to stay agile and quick in responding to evolving needs in a more targeted manner, such as the value of UBI in motor insurance as consumers work from home, resulting in lower car mileage. Combining telematics, data and analytics, it is a future-ready and cost effective option for drivers who prefer to pay as they drive. Down the road, we anticipate UBI to gain even more traction and we are excited about its potential in the near future, such as its application in electric vehicles as we contribute to Singapore's sustainable future and its transformation into a Smart City."
Aaron Tan, CEO and Founder of Carro, said: "Digitalisation has turned the auto industry into a whole new ball game. As one of the first to embrace it through our investments into digital technologies, Carro has been able to provide new generations of car owners a single touchpoint to resolve their car concerns through AI-driven, end-to-end services – including UBI. Our existing UBI offerings have been received with great success and we are excited to take this digital transformation one step closer with Covered. Having the convenience of UBI and maintenance in one neat, personalised package helps drivers save more on both sides and further streamlines the management of car ownership."
Carro previously formed strategic partnerships with insurance providers such as NTUC Income and Mitsui Sumitomo Insurance Group Holdings (MSIG) to co-develop new usage-based insurance (UBI) products that drove digital transformation in the region's auto industry. In late 2019, Carro and NTUC Income launched Singapore's first pay-as-you-drive car insurance exclusively for Carro's car subscription programme, CARRO LEAP. Subsequently, December 2020 saw Carro and MSIG unveil Southeast Asia's first behaviour and usage-based car insurance for drivers in the region.
To learn more about Covered and get a quote, visit the website at Covered.genie.sg.
More in other media
AsiaOne: How Carro's new usage-based, pay-per-kilometre insurance could appeal to car owners in Singapore
Deal Street Asia: Carro launches car insurance 
Insurance Business Asia: Carro launches AI-driven usage-based auto insurance product in Singapore
The Straits Timees: NTUC Income offers usage-based coverage for electric vehicles
Tech in Asia: Carro launches AI-driven insurance and maintenance plan for drivers