What started as an idea from a conversation among classmates – Aaron Tan, Kelvin Chng and Aditya Lesmana – CARRO has now grown to become Southeast Asia's largest car marketplace, spanning across Singapore, Thailand, Malaysia and Indonesia. It's been an amazing journey and we've just hit a new milestone!
We're now 5 years old and since our founding in 2015, so many things have happened. We've introduced several first-of-its-kind services, made auto financing easier and more accessible through our wholly-owned subsidiary – Genie Financial Services – received recognition from our investors and media outlets, and so much more.
This is our journey of how we've gone from a local startup to Southeast Asia's largest car marketplace, providing you with a better place to buy and sell cars!
Here's a timeline of milestones we've hit over the last 5 years:
Continue reading this article to learn about all our key milestones, services and our journey!
The Early Years
CARRO embarked on this journey with a team of 5, all former IDA scholars and schoolmates at Carnegie Mellon University. The mission was to tackle the lack of transparency in the process of buying and selling cars in Southeast Asia by building a tech marketplace that was truly end-to-end which brought trust to the entire process across the region.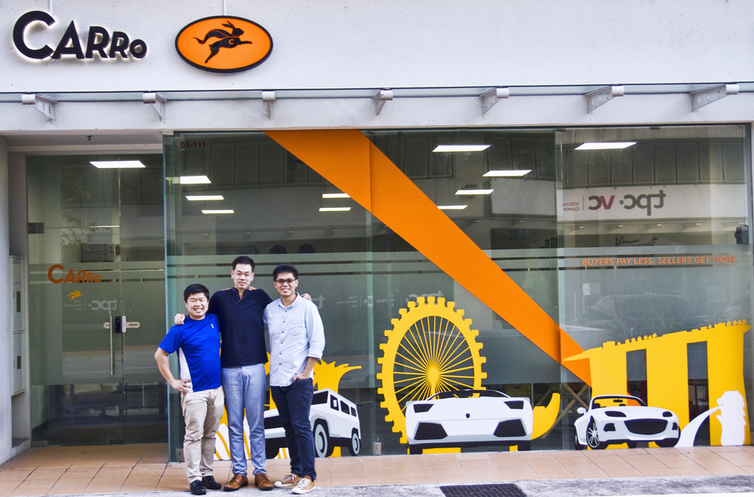 One of the first things to be introduced was a proprietary pricing algorithm, which determines the most favourable prices for sellers and makes it easier for buyers to search for the best car deals. This algorithm will also calculate the value of your car throughout its lifecycle and provides customers with a truly transparent car buying and selling experience.
Like most startups which set out to revolutionize a traditional industry, we faced many challenges in the early years. One of which was getting business partners like car dealers onboard as the industry was a tightly guarded one. So, creating a marketplace from the ground up without the right connections was tough and took some time to build.
Nevertheless, the founding team persevered on and after just 1 year of operations, we recorded over US$100 million worth of transactions. Through the team's hard work, this figure doubled year-on-year, recording US$250 million and US$500 million worth of transactions in 2017 and 2018 respectively.
Making Auto Financing Accessible via Genie Financial Services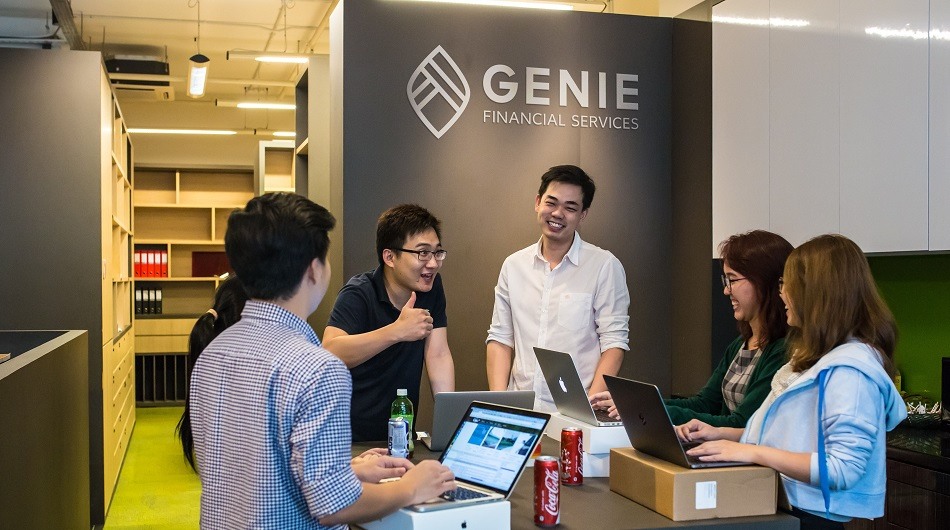 In the first few months, the team noticed that getting auto loans approved promptly wasn't easy. The process was long, troublesome and arduous. To overcome this challenge, we built our own financing service – Genie Financial Services – to help our customers get the credit they need to buy cars.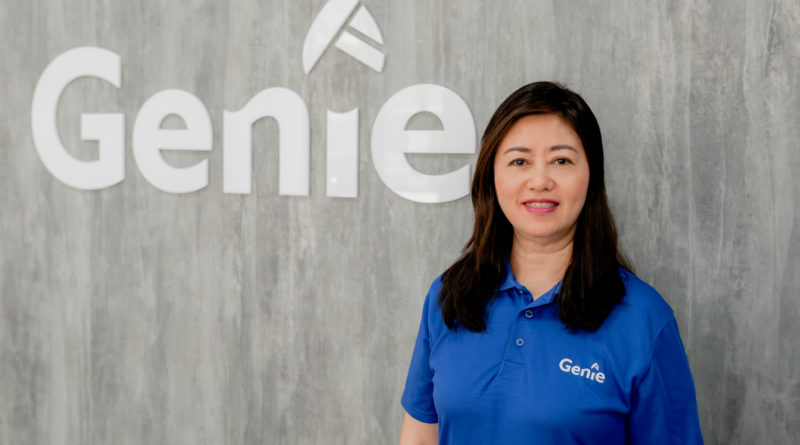 This wholly-owned subsidiary of CARRO aims to make auto financing easier, safer and more accessible for everyone. Genie is powered by our own credit engine which can underwrite loans differently from traditional banks, allowing for a quicker and more seamless experience for customers.
Additionally, Genie also works with various car dealers in Singapore by empowering them with financing capabilities for their operations. This includes floor stock financing, loan and insurance brokerage services and more!
Regional Domination – Indonesia, Thailand and Malaysia
As the business in Singapore started to pick up and gain traction, we began our regional expansion in 2017. The first stop was home to the largest car market in the region, Indonesia. In the same year, we moved into the Thailand market and set up shop there too.
As these countries were significantly larger than Singapore, one of the tasks we had on hand was to try and solve the marketplace issues, make the entire car buying and selling process more efficient and most importantly, digitalise the industry.
The focus was not only on end customers but also on businesses like car dealers, both big and small. With over 1,000 dealership partners in these countries, we aim to support their growth by digitising their sales channels and help them reach out to more private sellers to grow their revenue in their respective countries.
As these markets were huge, we needed to find a way to extend our reach and solidify our positions in these countries. We started with the acquisition of Jualo.com, Indonesia's fastest-growing consumer-to-consumer marketplace in 2019.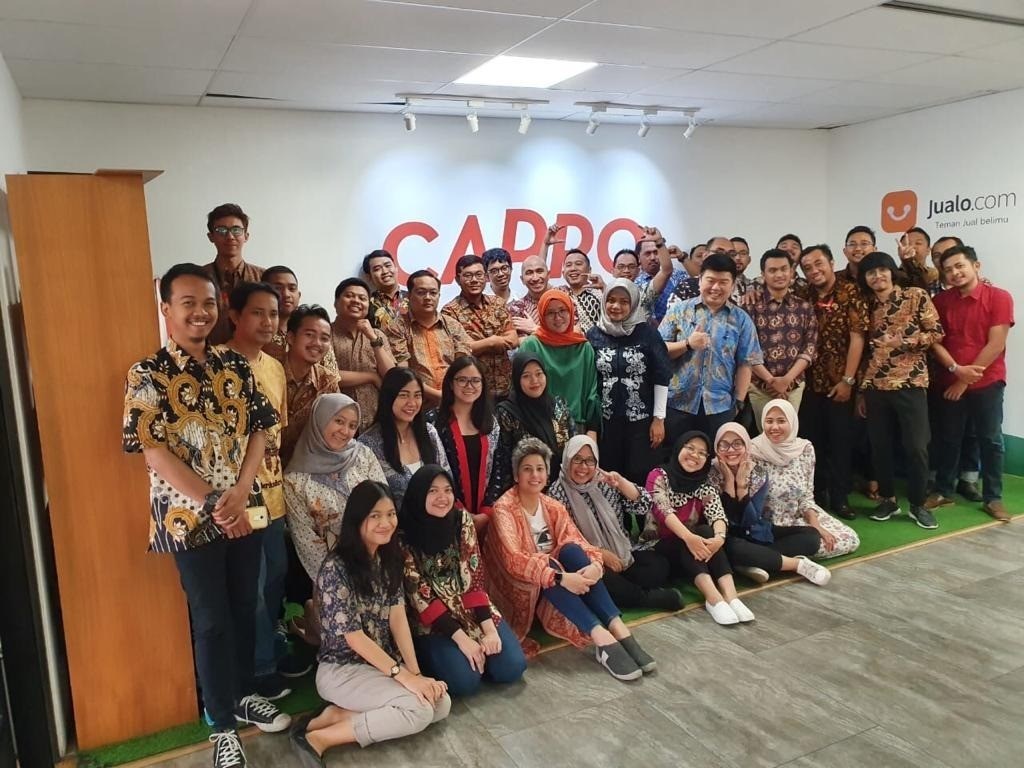 The platform attracts over four million users per month and facilitated transactions worth over US$1 billion in 2018. With over 300 categories which include cars, motorcycles, property and electronics, Jualo helps sellers trade new and used goods seamlessly.

In the same year, we embarked on another journey. This time venturing into Malaysia through a US$30 million investment in car bidding platform, myTukar.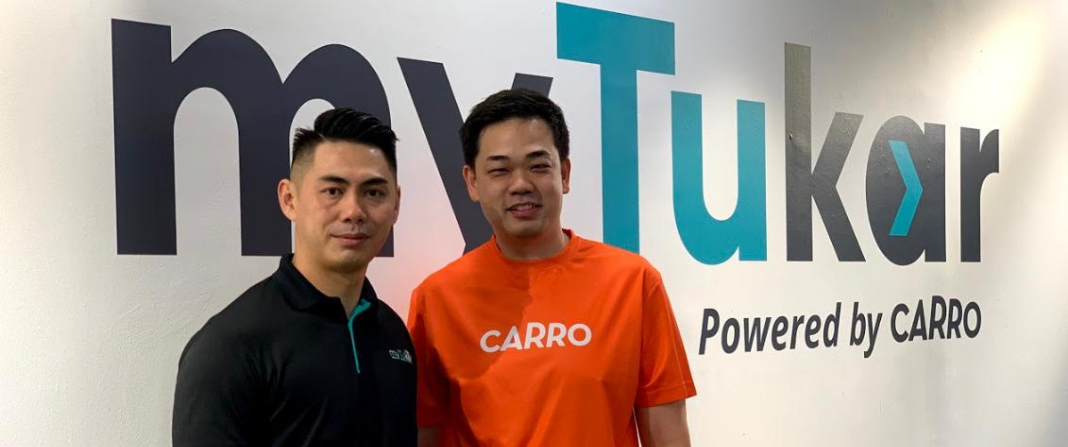 Since the investment, myTukar has seen exceptional growth. From May 2020, the platform has grown by more than 400% and inked partnerships with auto giant Sime Darby Auto Selections to digitise the used car market in Malaysia.
4 years since our first foray in the region, CARRO has offices in over 30 cities across Indonesia, Thailand and Malaysia. Additionally, as our operations grew, so did the team.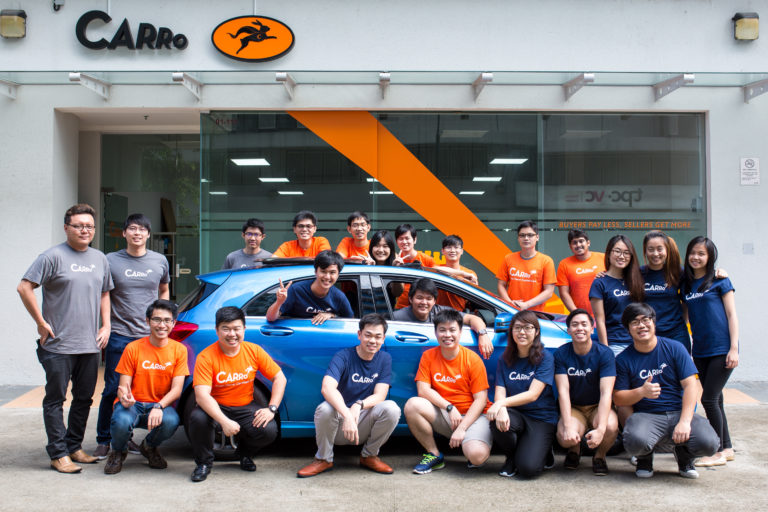 From a tight-knit group of 5 to a team of 30 in 2016, we now have over 500 employees across the board!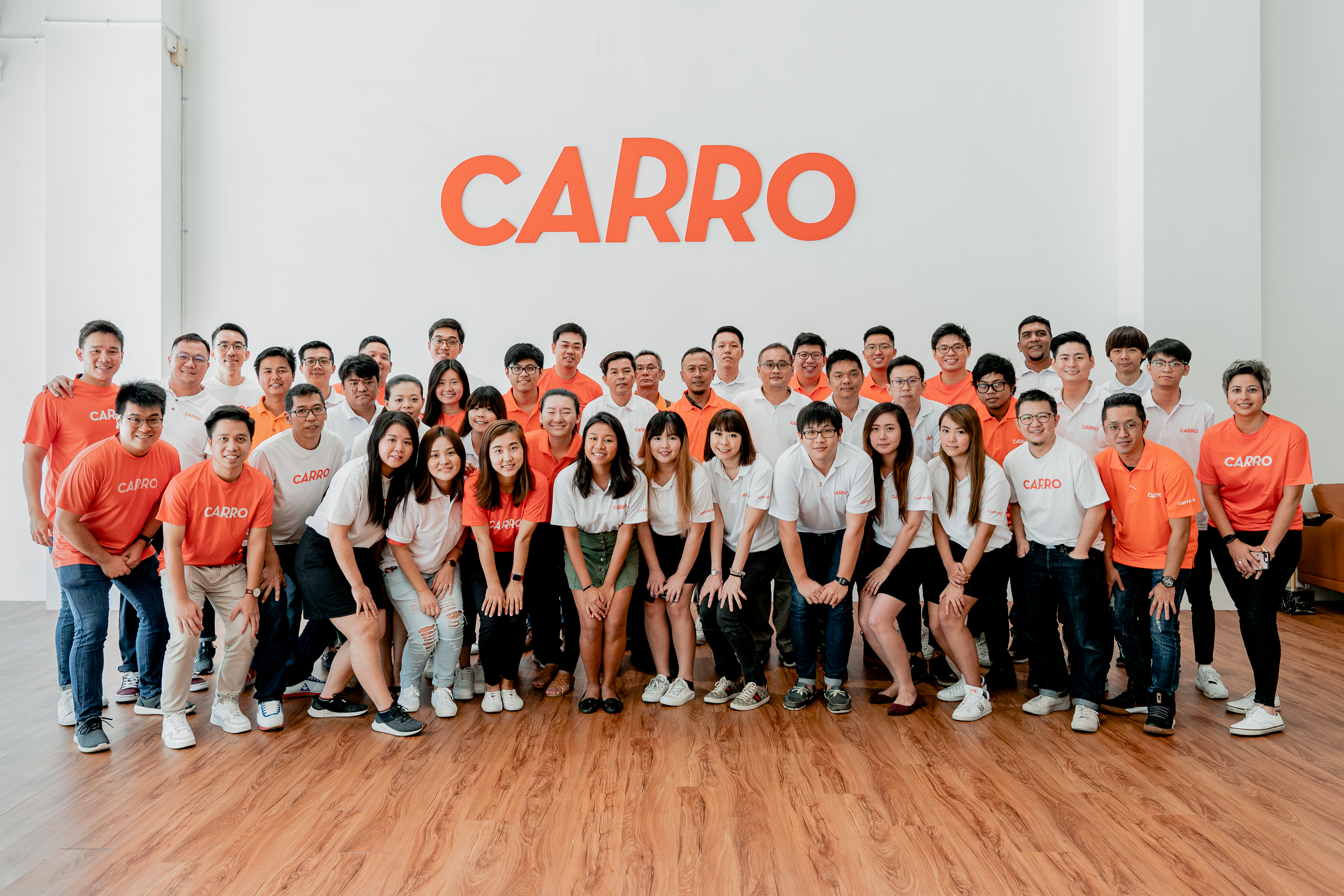 Making Car Care Easier and More Reliable via CARRO Workshop
Back in Singapore, we expanded our portfolio of services and launched our very own workshop in 2018! The CARRO Workshop is managed by our in-house mechanic who was doing car inspections and ad-hoc repairs whenever someone wanted to sell their cars through CARRO.
Situated in a modest unit a stone's throw away from the main office, the CARRO Workshop quickly gained in popularity among drivers with its transparent and reliable service, simple booking system and seamless overall experience.
To meet the growing demands, we moved our workshop to a bigger location at Sin Ming Autocity. The new space is 3 times bigger with 2 stories and includes a brand new lounge where customers can sit back and relax in comfort while waiting for their cars.
Making Car Ownership Commitment-Free via CARRO Leap
Owning a car is super expensive in Singapore and requires a ton of upfront cash to even get started. For many drivers in Singapore, this is a luxury they can't afford. Yet, having a car can be a necessity for some. So, what's the alternative for these groups of people?
Enter CARRO Leap, Singapore's first car subscription service which makes 'owning a car' more accessible and affordable! This first-of-its-kind service in Singapore aims to empower customers with the flexibility that's not common in traditional car ownership.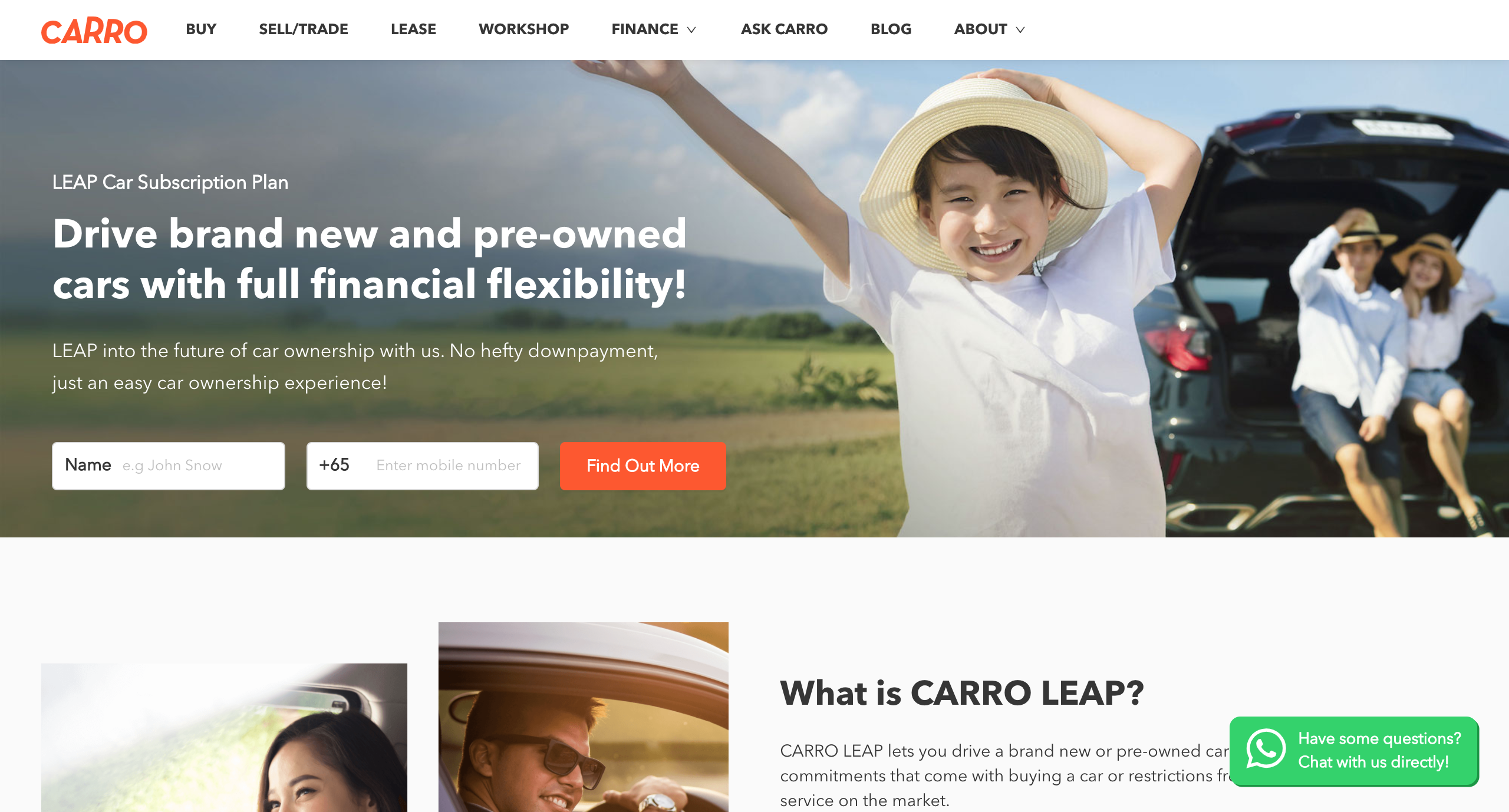 Dubbed the 'Netflix for Cars', CARRO Leap allows drivers to drive a brand new car with $0 downpayment, on a short term 6-month contract and offers the most commitment-free and affordable alternative to car ownership in Singapore. Drivers can choose between brand new and used cars and switch between cars depending on your needs!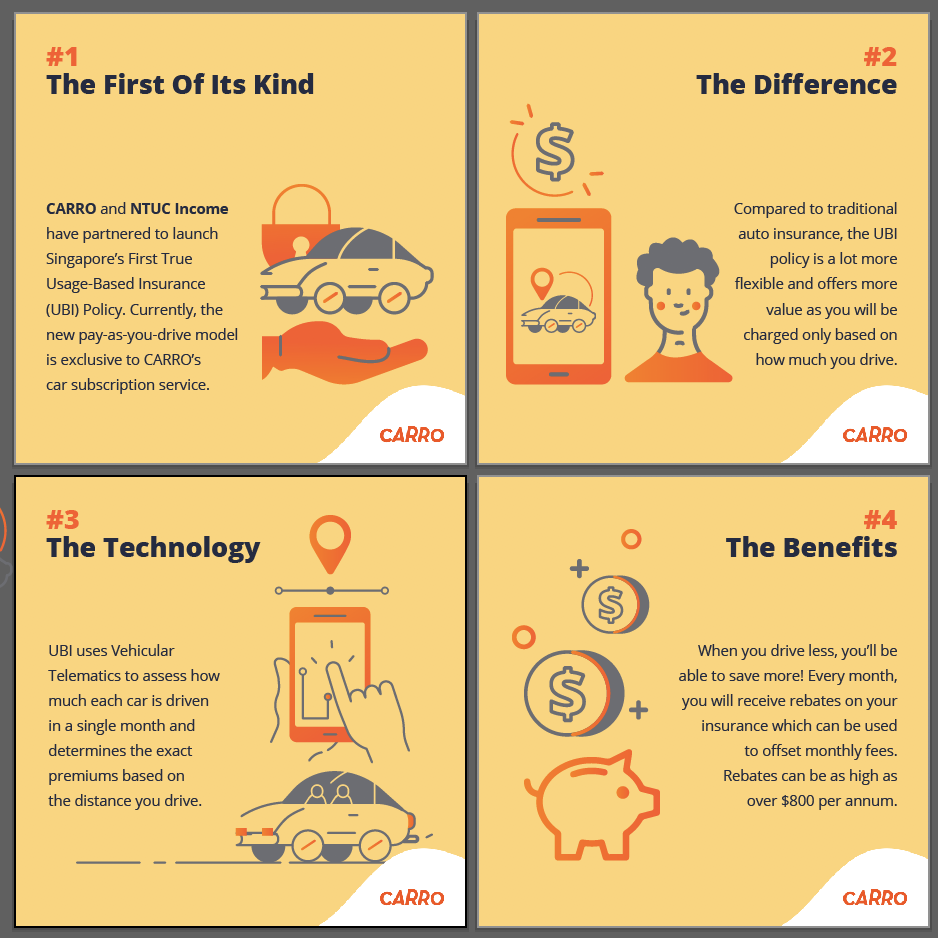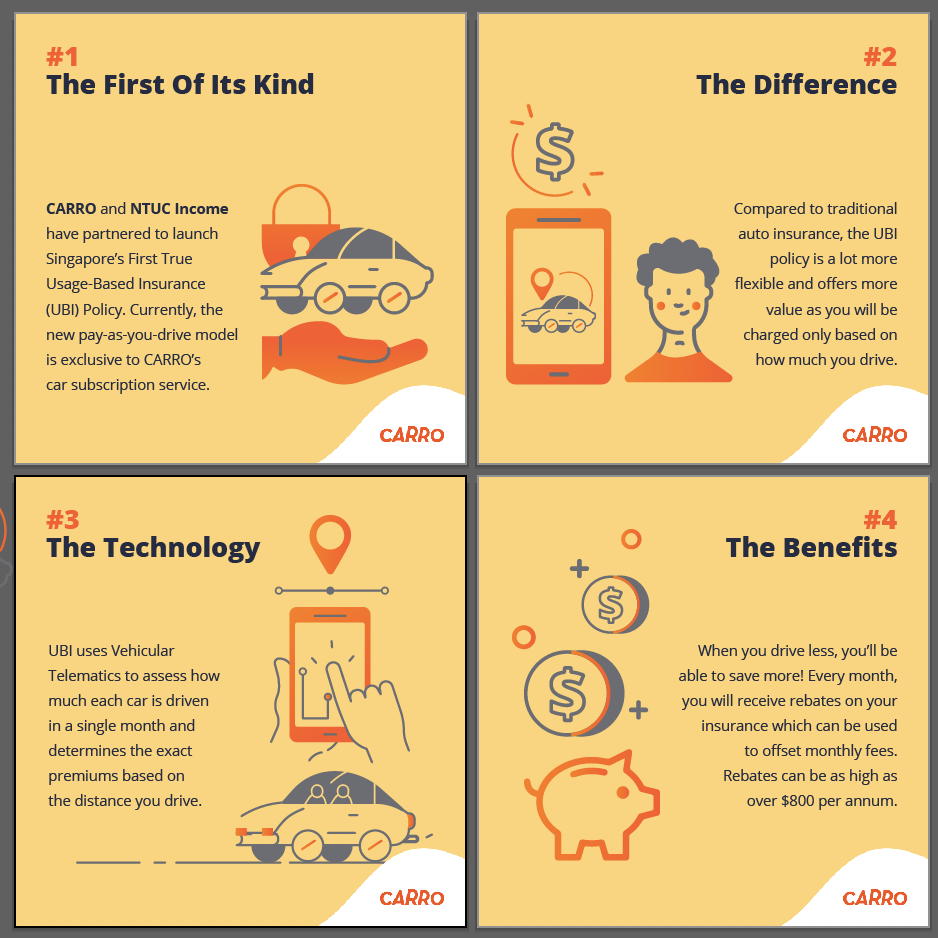 Furthermore, we've also introduced Singapore's first true usage-based car insurance program to empower drivers with more savings. Underwritten by NTUC Income, this insurance scheme will be paired with CARRO Leap and offer up to $800/year in rebates for drivers.
The biggest difference between UBI and traditional car insurance is that it charges drivers based on how much their cars have been driven in a single month. Therefore, drivers will only pay per kilometre travelled. This provides customers with more transparency, allows them to save more by driving less and is a fairer way for drivers to pay for their car insurance.
Making Car Buying Safer with a Contactless Service
2020 saw the world go into lockdown due to COVID-19, forcing many car companies and dealers to bring their services online. To meet the demands and provide a safe alternative for drivers, we launched Southeast Asia's first contactless car purchasing service.
We transformed the experience by offering a fully digitalized sales process. This allows customers to test-drive and buy a car without meeting a salesperson, which would keep them safe in this pandemic.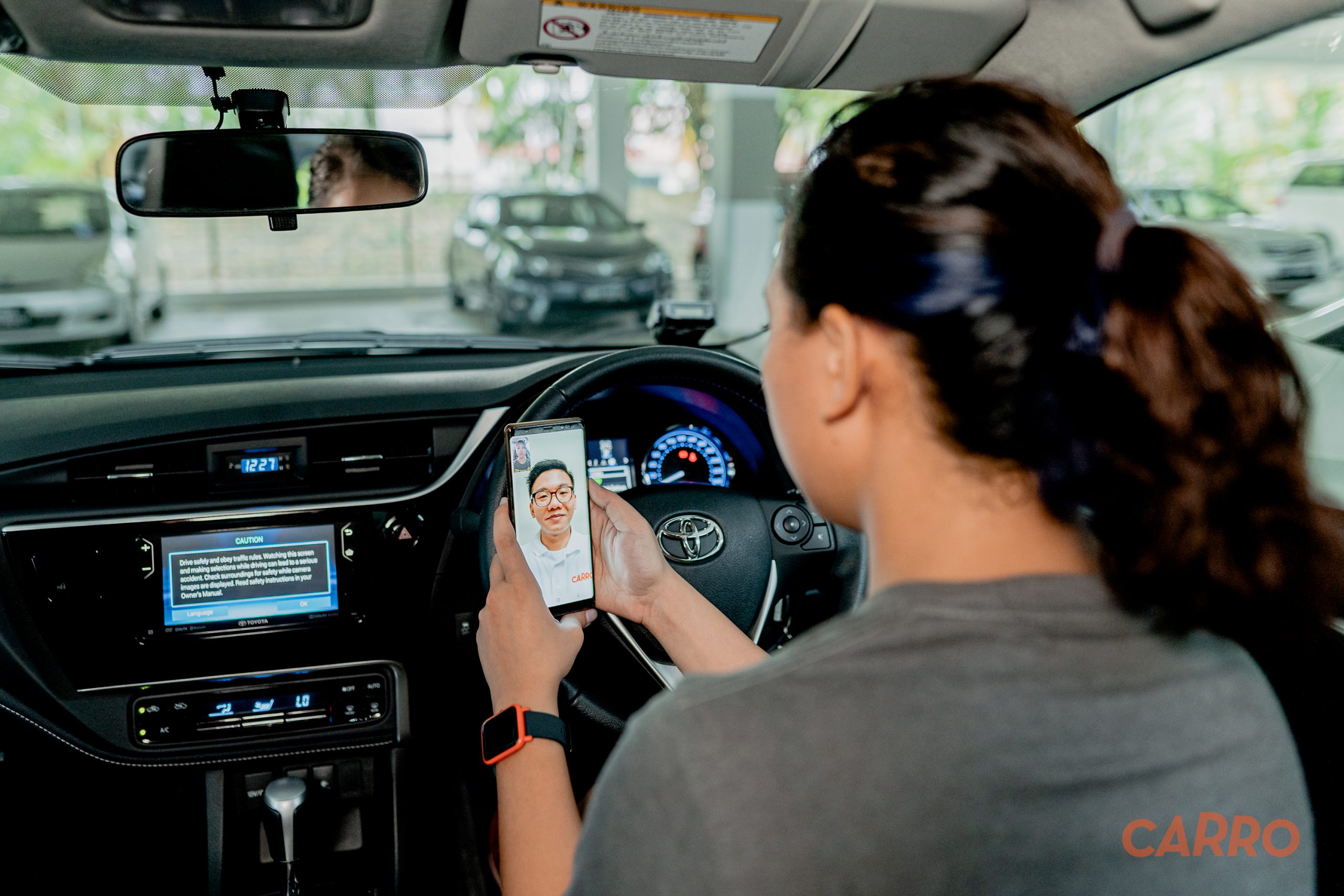 Customers will choose the car on our website and get the keys through a digital lock located near the car, all on their own. There will be no salesperson on-site, however, customers can ask questions to our team of experts via video call.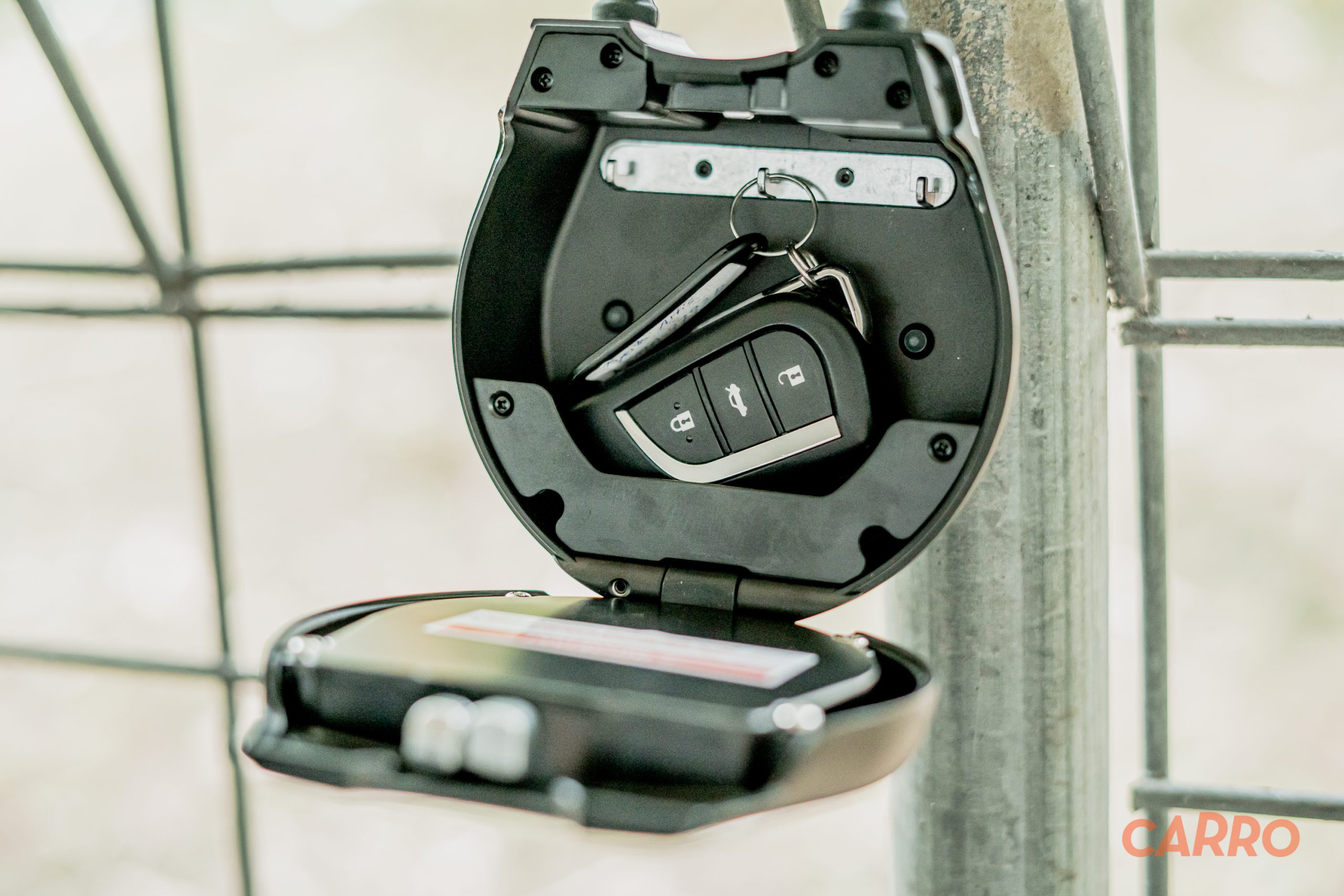 We understood that buying a car entirely online can be scary. After all, cars in Singapore are the second most expensive investment someone would make.
To allay these fears, we also introduced a few first-of-its-kind measures to provide assurance and peace of mind for drivers.
Singapore's First 3-Day Return Policy
Flexibility and trust are two important factors in buying a car. We want our customers to trust the quality of our product and of our checks. This return policy offers buyers the flexibility to have an 'extended test drive' for 3 days.
If they find that this car is not suitable for them, simply return it, no questions asked!
Singapore's First 30-Day Wear & Tear Guarantee
This guarantee provides car buyers with added assurance as their cars will be covered if they face any issue within the first month of ownership. Buyers will get access to our workshop facilities and it covers maintenance wear & tear that even factory warranties do not.
150-Point Inspection
Further building on the idea of trust and assurance, our 150-point inspection process ensures that all cars sold on CARRO are in tip-top condition. Buyers will be able to access the full report for each car and understand if there are any issues with the car or if any repairs have been made to the car.
CARRO Automall in Indonesia
Following the launch of Singapore's first contactless car purchase service, we brought this idea to Indonesia by launching a huge Automall there! This space will house all our used cars and provides customers with a seamless and transparent car buying experience.
Learn about the CARRO Automall in Indonesia from our Co-Founder, Aditya Lesmana, here!
Best Funded Car Marketplace in SEA
Over the last 5 years, CARRO has received funding from notable investors like Softbank Ventures Asia, B Capital Group, Insignia Ventures Partners, EDBI Pte Ltd and most recently, Mitsubishi Corp and MS&AD Ventures.
It all started with a $1 million seed round in 2015 and 5 years later, we've now raised over US$120 million in total funding.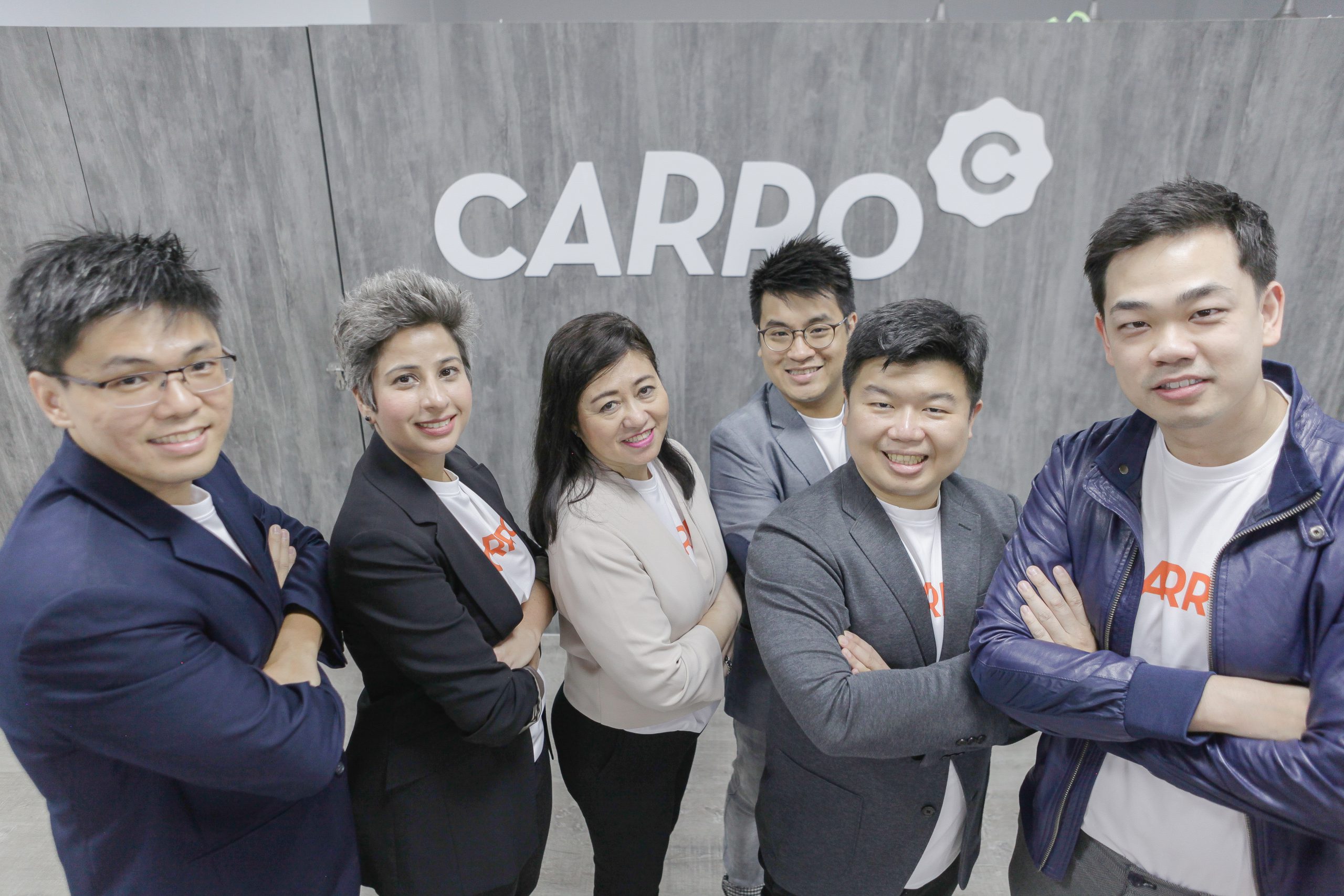 In 2020, we also raised US$150 million in debt financing facilities and remained Ebitda positive despite the Covid-19 pandemic affecting the car industry.
The trust and belief our investors have shown us is a real honour and it has made us one of the best-funded car marketplaces in the world.
We're Here Because of You!
The rapid growth we've seen is a testament to the belief and support we've received from all of you, from all our customers across Southeast Asia to business partners worldwide and especially all our investors. It's been a huge honour and we thank you for all your support.
We're super excited to create the next innovative product to meet your needs and built on the pillars of technology and transparency while providing a better automotive experience and a better place to buy and sell cars for everyone in Southeast Asia.