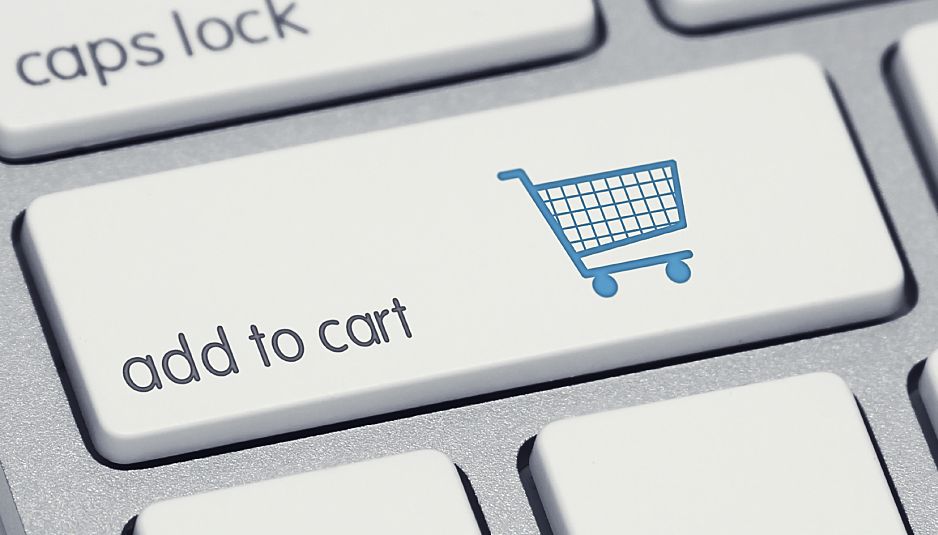 Singapore's banking future is near. Some of us may not be a fan of the idea, but online shopping will be offered by your bank in the near future!
Three banks in Singapore have informed The Business Times that they are set to go but are only awaiting a confirmation from the country's regulator to launch the online malls.
Heng Swee Keat, Singapore's Finance Minister, stated that the country's Monetary Authority will rationalize the policy on anti-commingling to allow banks to invest up to 10% of their financial capital in businesses that are non-financial.
They will run online platforms that link buyers with sellers of different consumer products and services. They will also be able to conduct the online sale of different products and services.
Banks in Singapore are said to be prepared to bring this online shopping experience to their clients. Since December, DBS has gone ahead and tested the waters following a link with Carro, an online used car marketplace.
One of the bank's spokeswoman had this to say: "Through the link, Carro uses DBS' online traffic to link potential car sellers and buyers for a seamless experience during selling or purchasing."
"A potential buyer is offered a list containing used cars according to their budget, potential sellers, on the other hand, are served with relevant information regarding redeeming their vehicle loans following the sale, they are then introduced to Carro so as to list the cars as for sale," she added. Since the launch in December, the online platform has lured about 75,000 visitors.
Jeremy Soo, the head of consumer banking for DBS Bank stated that, as the biggest digital bank in Singapore with 2.6 million online clients, the policy adjustment will mean that the connecting sellers with buyers will be more effective.
"The chance to build a digital marketplace which influences our online capabilities, partnerships, as well as a wide consumer base, is a motivating opportunity that we are excited to explore" Jeremy Soo added.
The policy on anti-commingling was established in 2001 to draw a line between the financial and the non-financial commerce of banks. Its intention was ensuring that the financial institutions remained attentive to their core competencies and financial businesses.
However, as noted by Mr. Heng, the line between financial and to non-financial businesses is becoming thinner. "Banks are experiencing competition from non-financial players online who have utilized their large customer base to offer payments, digital wallets, as well remittance services." Mr. Heng added.
Some online malls have been operated by China's banks that are among the world's largest financial institutions according to assets.
buy.ccb.com was launched in 2013 by China Construction Bank who own a product-filled portal to attract shoppers. CCB chose to run its own online mall after ending a lending partnership with Alibaba in 2011.
China's biggest bank owns the ICBC Mall (which is Rong E Gou in Chinese). Launched in 2015, ICBC offers products it claims are almost 10,000 items from best sellers: ranging from automobiles, home appliances, financial products, hats and shoes to clothing, jewelry, travel deals, and transportation.
Rong E Gou also offers its buyers flexible payment plans, including installment payment for the more expensive items.
In their 2016 yearly report, ICBC said that ICBC Mobile hosted 253 million users, 66 million of them being active users which are averagely 64% per year. The ICBC Mall e-commerce is claimed to have hit a yearly transaction capacity of $254 billion.
ICBC Link, ICBC Mall's instant messaging app had multiplied its user database by 12.4 times by the end of the year to hit 66.49 million users. ICBC became the biggest Chinese bank in internet financing.
SkyShopper was launched by Emirates NDB who decided to venture into online shopping during May 2017. On visiting the bank's online platform, offers from SkyShopper pop up alongside other banking products.
SkyShopper also partners with e-commerce portals located in the US and in India; it claims there are averagely 50 million goods on the US online stores.
SkyShopper is a platform that only displays offers brought forth by merchants for Emirates NBD's clients. The bank, on the other hand, does not sell or render any of the products and services. It simply facilitates payment by its customers while earning no fees from hosting of the website.
A spokesman for United Overseas Bank said the move by the Monetary Authority to restructure the regulatory conditions on banks performing/investing in allowed non-financial ventures is very welcome.
Pranav Seth, the head of fintech and innovation group, business transformation and, e-business for OCBC Bank, pointed out that the future is where banking becomes a part of everyday life, financial decisions, and commerce.
"For instance, if we offer loans to customers to purchase a fridge while they browse and compare models online, it would improve the user experience as well as create potential business opportunities for banks.
The MAS is set to offer operational details regarding the changes the in policy in a consultation paper said to be released through end of September.
Source: http://www.businesstimes.com.sg/banking-finance/banks-offering-bras-buffets-facelifts-while-you-check-your-balance-online